Alberto Ibargüen
President's Office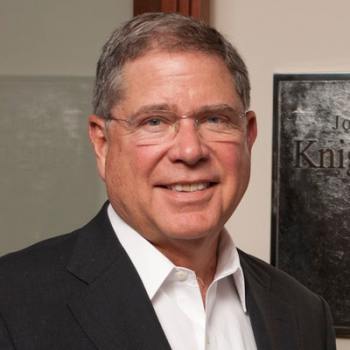 About
Alberto Ibargüen is president and CEO of the John S. and James L. Knight Foundation.
He is the former publisher of The Miami Herald and El Nuevo Herald. During his tenure, The Miami Herald won three Pulitzer Prizes and El Nuevo Herald won Spain's Ortega y Gasset Prize for excellence in journalism.
Ibargüen is a member of the board of American Airlines. Previously he served on the boards of PepsiCo, AOL and Norwegian Cruise Lines and on the Citizen Advisory Committee of the Public Company Accounting Oversight Board.
He is a fellow of the American Academy of Arts & Sciences and a member of MIT's Visiting Committee for the Media Lab. For his work to protect journalists in Latin America, Ibargüen received a Maria Moors Cabot citation from Columbia University. Wesleyan University, The George Washington University, University of Miami, Mercer University, the University of Nebraska, Arizona State University and Stephens College have awarded him honorary degrees.