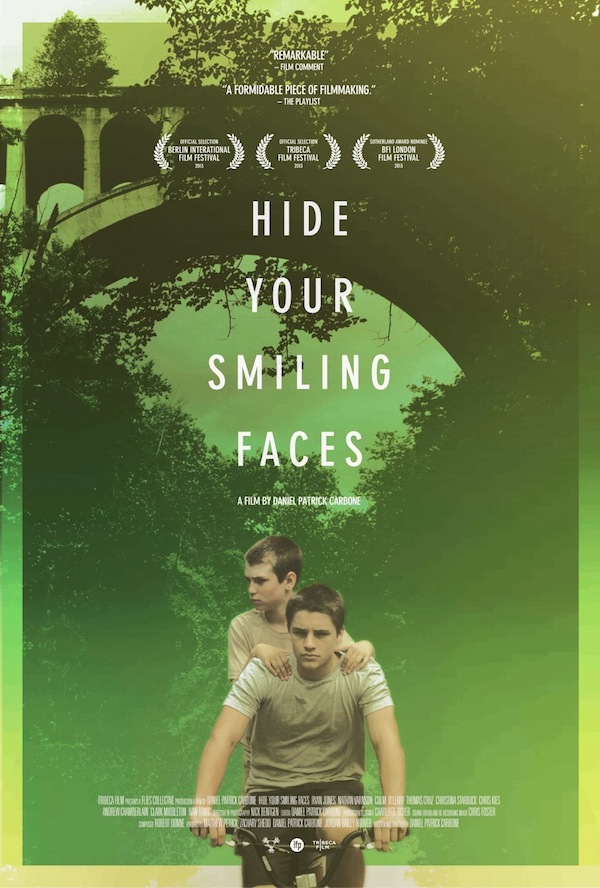 Arts
Miami Beach Cinematheque debuts "Speaking in Cinema" April 29
By Dana Keith, Miami Beach Cinematheque
Wouldn't it be ideal if we had an opportunity to expand our minds with a discussion and collaborative explanation of the aesthetic elements of films we see, with the actual filmmakers and professional critics? Well, a new series at Miami Beach Cinematheque has been developed, and is generously supported by a grant from the John S. and James L. Knight Foundation, as part of its Knight Arts Challenge: "Speaking in Cinema". It is a two-year series that debuts Tuesday April 29 at 7pm as a way to nurture and appreciate cinema as an art-form and language. The series will feature visiting filmmakers, world renowned film critics, and local film critic hosts who will discuss the filmmaker's work on the MBC program, among other things. The first "Speaking in Cinema" features a new bold voice in film, director Daniel Patrick Carbone. He will be discussing his acclaimed debut American Indie Hide Your Smiling Faces with New York film critic Amy Taubin (Film Comment, Sight and Sound, ArtForum) and Miami film critic Hans Morgenstern (IndieEthos, Miami New Times and Miami Herald contributor). There are many chances to see the film beforehand, with its exclusive Miami premiere engagement opening April 18 at MBC. And in case you missed it before the 29th event, you will have a few chances to catch it afterwards.
Don't miss the debut of "Speaking in Cinema", and the following events which will occur every other month at MBC. The series has additional support from The Sagamore Hotel, generously providing accommodations, and Nespresso, which will be at the event with samplings of the new VertuoLine. The conversation will continue at the after-party at the Sagamore, where you will have a chance to further engage with the invited guests and each other about cinema as an art-form.
Advance tickets are available now at MBCinema.com The Miami Beach Cinematheque is located at Historic City Hall, 1130 Washington Avenue, Miami Beach. Tickets are $11, or $9 Students or Seniors, and $8 MBC Members.
Recent Content