William H. Considine
Trustee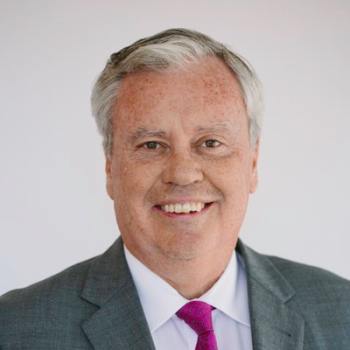 About
William H. Considine was elected to Knight Foundation's board of trustees in 2011. He chairs the Governance Committee and serves on the Program Committee.
He is CEO Emeritus of Akron Children's Hospital and is actively involved in numerous health care, educational and cultural organizations at the local, state and national levels. He is the Program Consultant for the Northeast Ohio Medical University Master's Degree Program in Health System Science.
Nationally, Considine sits on the Accreditation Council for Continuing Medical Education (ACCME) Board. He is also past board chair of the National Association of Children's Hospitals and Related Institutions, the Child Health Corporation of America and the Children's Miracle Network Board. In Akron, Considine is the past chair of Akron Tomorrow, emeritus co-chair of the This City Reads! Initiative and past chair of the board of Summit Education Initiative.
In 2009, Considine was inducted into the Business Hall of Fame. He is the recipient of the Akron Community Foundation's Bert A. Polsky Humanitarian Award and the Kent State University College of Public Health Lifetime Achievement Award. He has also been honored by organizations such as the American Lung Association, the Great Trail Council of Boy Scouts of America, the March of Dimes, Akron Public Schools, the National Cystic Fibrosis Foundation and many others.

He holds a master's degree in health science administration from Ohio State University and doctorates in humane letters from The University of Akron and Science honoris causa from Northeast Ohio Medical University.