Ariana Aboulafia
Journalism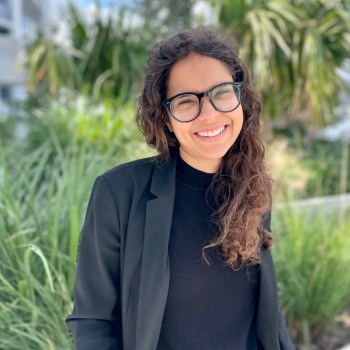 About
Ariana Aboulafia joined the Knight Foundation in September 2022, as a journalism officer.
A native New Yorker, Aboulafia holds a bachelor's degree from the University of Southern California, where she discovered her passion for journalism as a biweekly opinion columnist for the school's digital newspaper, Neon Tommy. She also holds a Juris Doctor degree with a concentration in social justice and public interest from the University of Miami School of Law.
While at Miami Law, Aboulafia was the recipient of several public interest scholarships and fellowships, and served as the Senior Articles Editor for the school's Race and Social Justice Law Review. Her work has been featured in several publications, including the Connecticut Public Interest Law Journal, the University of Florida Journal of Law and Public Policy, and the Mitchell Hamline Law Journal of Public Policy and Practice, among others. Immediately after graduating from law school, Aboulafia helped to create the 1619 Project: Law School Initiative curriculum alongside the Pulitzer Center.