Bernardo Rivera Muñozcano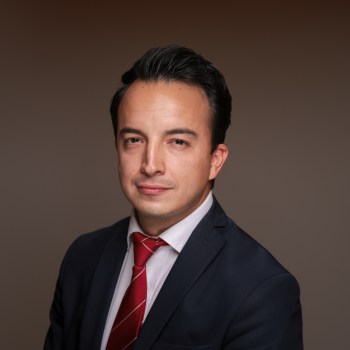 Officer/Community and National Initiatives
About
Bernardo joined Knight Foundation as program officer for community and national initiatives in 2021.
He specializes in technology governance, community engagement, urban affairs and bringing strategy and policymaking experience to local governments, legislative bodies and philanthropic organizations.
Previously, Bernardo was part of the digital strategies team at Bloomberg Associates, where he spearheaded research on the evolution of digital leadership in cities around the world. He also worked for the New York City Mayor's Office of Data Analytics (MODA), where he developed a prototype framework for the city's management of algorithms and automated systems. Prior to joining NYC's MODA, he coordinated the Open City strategy at Laboratorio para la Ciudad, the experimental and urban creativity office of Mexico City, his hometown. He also served as a special advisor on Open Government and Transparency for Mexico City's General Counsel, leading the civic engagement strategy in the drafting of the city's first Constitution.
Bernardo holds a Bachelor of Arts in international relations from ITAM (Mexico) and a Master's Degree in public affairs, urban policy and data analytics from Columbia University.