Geoff Pearson
President's Office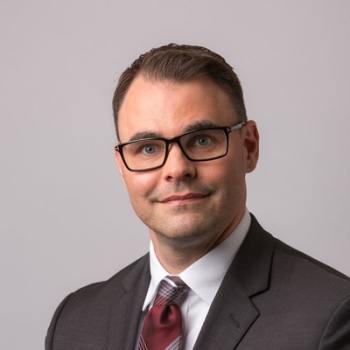 Assistant to the President
About
Geoff Pearson joined Knight Foundation in March 2018. He has held various positions in higher education and health care administration.
Prior to Knight, Pearson served as chief of staff and secretary of the board of trustees at McDaniel College, a small liberal arts college in Westminster, MD. Before that, he was senior executive assistant to the president of Holy Cross Hospital in Silver Spring, MD and course coordinator for the department of history at the University of Texas at Austin. He began his career as assistant to the managing director of finance at Spencer Trask Ventures in New York.
Pearson grew up in Texas, and holds a bachelor's degree from University of Texas-Pan American and a master's degree from American University.