Jayne Butler
Arts Program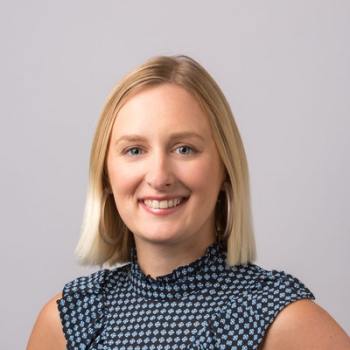 About
Jayne Butler joined Knight Foundation's Arts Program in June 2018.
As one of Knight's arts officers, she fosters investments in Knight's core communities with a focus in Charlotte, Macon, San Jose, and St. Paul. She also supports arts and technology innovation initiatives.
Butler is a practicing artist and emerging arts administrator. Prior to joining Knight, Butler lived and worked in Denver, where she was invested in the city's DIY art scene. There, she developed her personal practice and helped to launch the city's first outdoor digital animation festival, SUPERNOVA.
An early career in floral design and positions at the Clyfford Still Museum and Kirkland Museum of Fine and Decorative Art led her to pursue graduate studies in art and technology. She is an alumna of the Barton Institute's Social Enterprise Fellowship program, a cross-disciplinary business and leadership development program. Butler was a 2017 intern with Knight's Technology Innovation program.
As a new media artist, she works in a variety of mediums including video, sound, digital fabrication, and design. Her artwork blends craft and technology and includes installations, performance, and wearable technology. Her work has been shown across the United States and in South Korea.
Butler holds a Master of Fine Arts in emergent digital practices from the University of Denver and a bachelor's degree in liberal arts and art history from Louisiana State University. She grew up in St. Louis, MO.