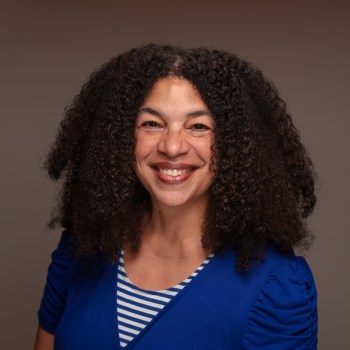 Senior Director/Journalism
About
Karen Rundlet joined Knight Foundation in November 2015.
She is Senior Director for the Journalism Program. In her role, Rundlet invests in methods that support a financially sustainable future for local news. Under her leadership, Knight has invested in programs that prepare leaders to manage, partner and serve diverse, digital teams and audiences. Her portfolio includes grantees such as City Bureau/Documenters, NewsMatch, Sahan Journal,  Solutions Journalism Network and Military Veterans in Journalism.
Before entering the field of philanthropy, Rundlet worked as a journalist/manager at the Miami Herald, where she built the newsroom's first-ever video studio and led digital initiatives. She also produced business reports for various public radio newsrooms, including WLRN/Miami Herald News and American Public Media's "Marketplace." 
Rundlet spent the first part of her career working as a television news producer in Atlanta and New York City.
She earned a bachelor of arts degree from Georgetown University and was a Maynard Institute fellow.
She is currently an Ambassador for Black Art at the Perez Art Museum Miami and a Board member of Artists in Residence in Everglades (AIRIE)