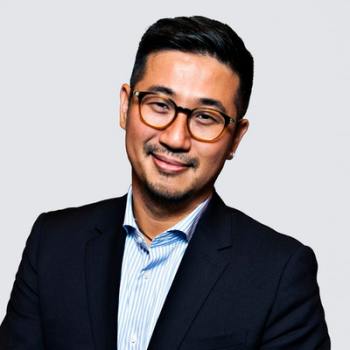 Director/Journalism + Technology Innovation
About
Paul Cheung joined Knight Foundation in May 2018 with more than 20 years of experience at the forefront of digital journalism.
Most recently, he was the director of visual journalism at NBC News Digital. In that role, he built a team and created an infrastructure to support interactive storytelling. He also facilitated the usage of new technology tools to enhance social video creations and immersive experience.
Prior to NBC, Cheung helped pioneer VR360, automation, data journalism strategies and digital training initiatives at the Associated Press as the head of Interactives and Digital News Production. He also led a global team of multimedia journalists, data journalists and researchers who produced immersive digital experiences for web, mobile and social.
Before joining the AP, Paul was The Miami Herald's deputy multimedia presentation editor and a senior graphics editor at The Wall Street Journal.
Cheung served two terms as the Asian American Journalists Association's global president from 2013 to 2016. He assisted in raising more than $2 million to secure training programs to turn minority journalists into industry leaders. He also partnered with more than 40 community organizations to executive produce the first-ever quad-partisan presidential election forum in 2016, highlighting the rising influence of Asian American and Pacific Islander voters. He currently serves on the board of the American Society of News Editors.