San Jose, Calif.—Jan. 8, 2019— Christopher Thompson, a senior business executive, has joined the John S. and James L. Knight Foundation as its San Jose program director. Thompson will help further Knight's efforts to build a more engaged and people-focused San Jose during a time of intense change in the city and region.
Thompson most recently served as vice president of product marketing at communications technology company Plantronics, where he drove strategies that helped organizations transform their communications and collaboration practices. Prior to joining Plantronics, Thompson held executive positions in business strategy and marketing for major technology companies including Cisco, Network Associates, Nortel and Gartner Group.
"Knight works to bring positive transformation to all the cities where it invests. Chris has the leadership skills and the innovative mindset needed to do just that in San Jose. He's a longtime resident who understands the city and region, and his strong business expertise will help the city tackle new demands during a period of change and growth," said Sam Gill, vice president of communities and impact for Knight Foundation.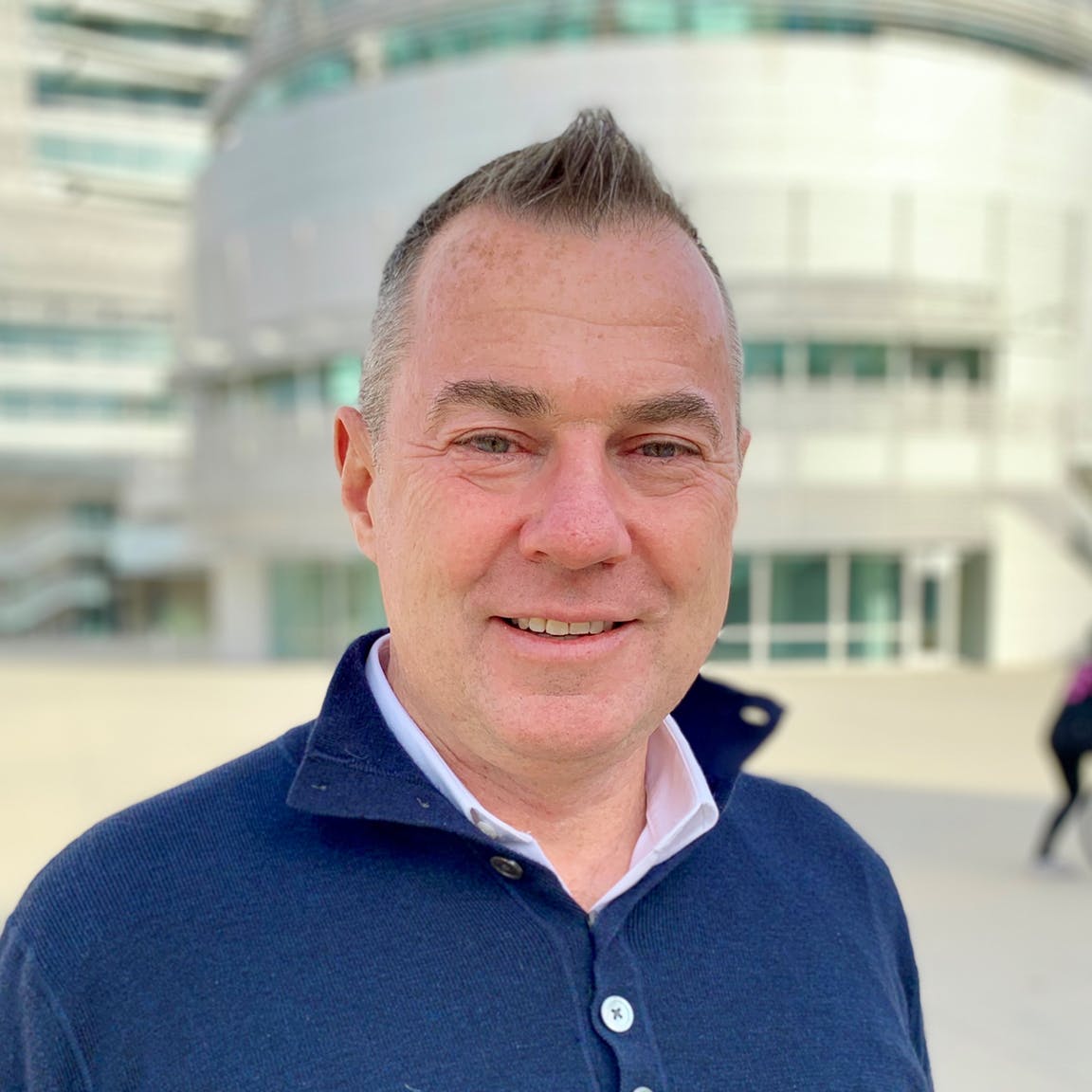 Knight's programs in San Jose are primarily focused on promoting a more engaged city, with a focus on public life—drawing people out of their cars and homes and into the community. Knight has invested more than $25 million in San Jose over the past 10 years to advance this mission. The foundation has also been a key player in helping San Jose take the lead in confronting regional challenges for Silicon Valley, including housing, transit and disconnected residents.
"Having worked and lived in and around San Jose for decades, I have seen the best of what Silicon Valley's culture of innovation can do. I look forward to working side-by-side with local residents, businesses and government partners to put that spirit to work in building a more informed and engaged San Jose, the thriving center of Silicon Valley," said Thompson.
Thompson has lived in the Bay Area for 26 years; he is a native of Toronto, Canada. He has a Bachelor of Arts in macroeconomics and a Master of Business Administration from McMaster University in Canada. He is a regular speaker on topics such as collaboration technology and business strategy, presenting at prominent events including CEBIT, Cisco Live, Gartner Symposium, Mobile World Congress, Morgan Stanley Global Technology Summit, Saint Petersburg International Economic Forum, SXSW and the World Economic Forum.
About the John S. and James L. Knight Foundation
Knight Foundation is a national foundation with strong local roots. We invest in journalism, in the arts, and in the success of cities where brothers John S. and James L. Knight once published newspapers. Our goal is to foster informed and engaged communities, which we believe are essential for a healthy democracy. For more, visit kf.org.
Anusha Alikhan, Communications Director, Knight Foundation: 305-908-2646, [email protected]