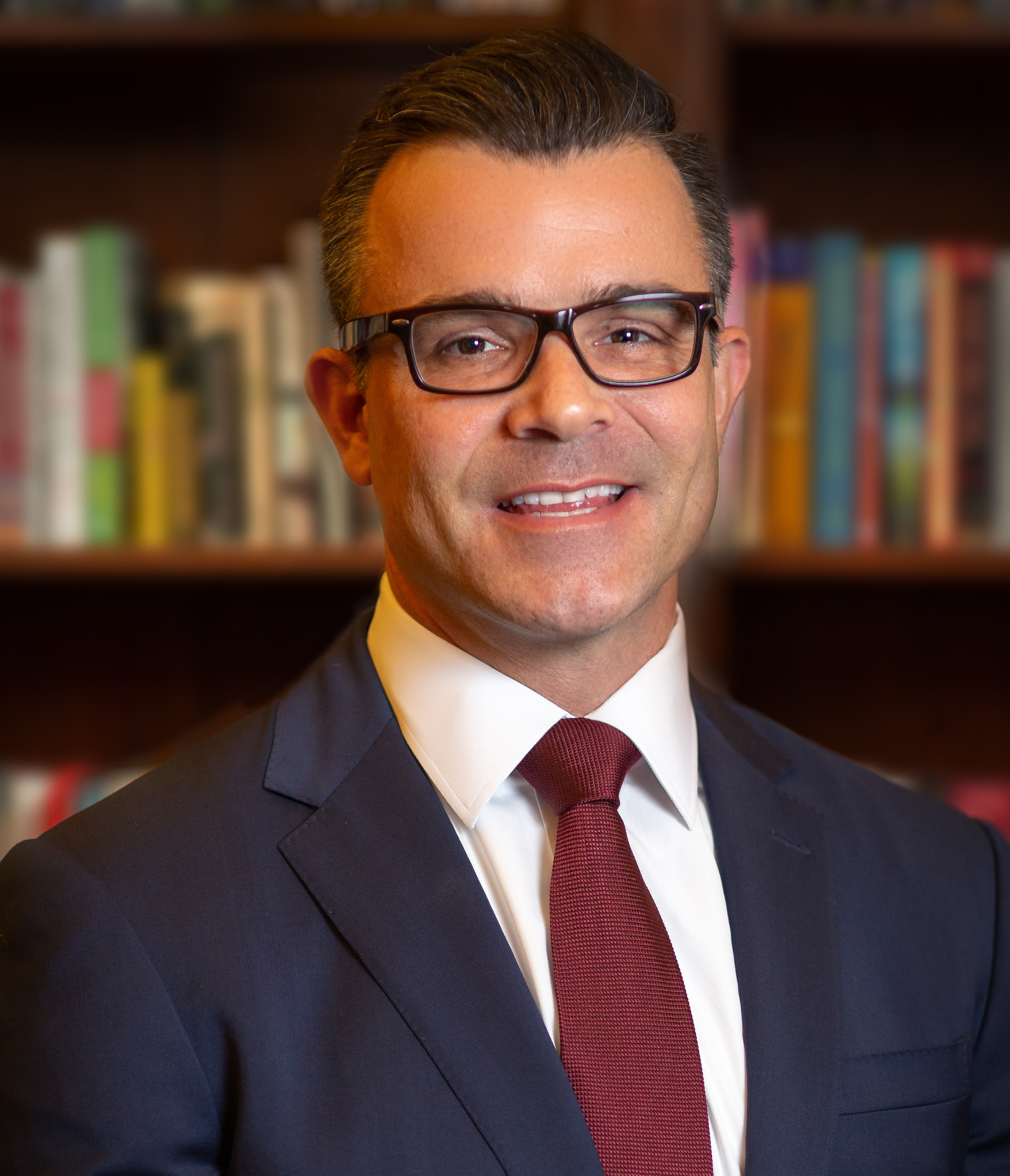 Brian Bannon
Brian Bannon is the New York Public Library's (NYPL) first Merryl and James Tisch director. Bannon is the chief librarian responsible for directing the NYPL's 88 neighborhood branches, as well as the Library's educational strategy. Most recently, Bannon was commissioner and chief executive officer of the Chicago Public Library, serving as chief library officer for one of the largest urban public library systems in the world. Bannon came to NYPL in 2019 with 20 years of experience in developing and implementing educational programs and leading large-scale operations that maximize impact for all citizens and contribute to a culture of learning, reading and community learning. Before his successful tenure in Chicago, Bannon was chief information officer at the San Francisco Public Library and worked at the Seattle Public Library and the Bill and Melinda Gates Foundation. Bannon has been recognized as an innovator throughout his career. Amongst many other accolades, he was named in Fast Company's "100 Most Creative People in Business" list and was named one of Chicago's top 100 innovators by Blue Sky Innovation, a publication of the Chicago Tribune. Bannon received his Bachelor of Arts from Pacific Lutheran University and his master's degree in library and information science from the University of Washington Information School.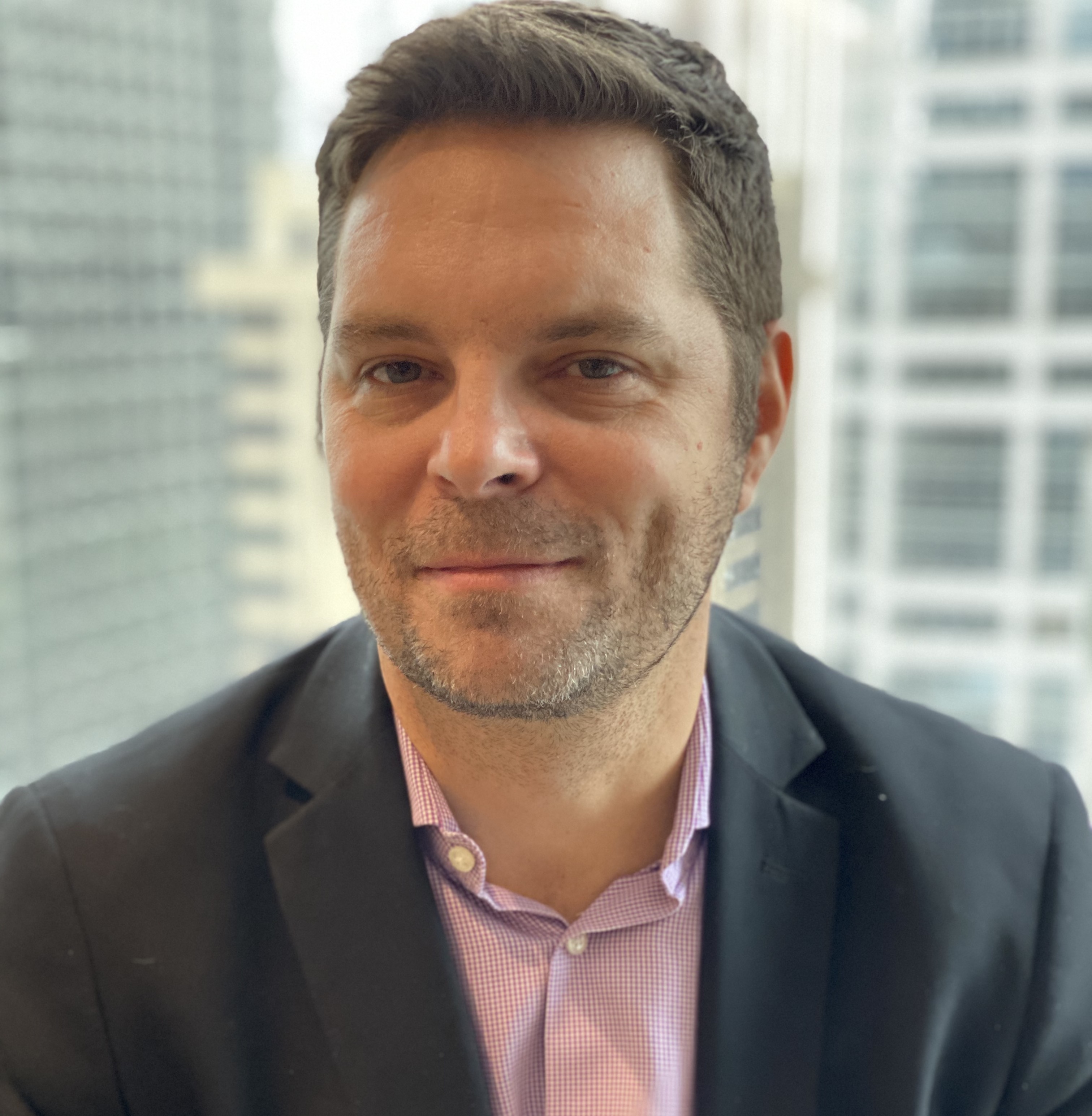 John Bracken
John S. Bracken is the executive director of the Digital Public Library of America. He joined DPLA in December 2017 after nearly two decades as a philanthropic investor in digital media, media policy and innovation. He most recently served as vice president for Technology Innovation at the John S. and James L. Knight Foundation, where he oversaw the Knight News Challenge, Knight's Prototype Fund, and other efforts to improve the creation, curation and accessibility of information. Bracken previously managed civic innovation programs at the MacArthur Foundation and the Ford Foundation. He has a master's degree from the Annenberg School for Communication at the University of Pennsylvania and a Bachelor of Arts from Pitzer College in Claremont, Calif. He serves on the board of the Illinois Humanities Council and resides in Chicago, Ill.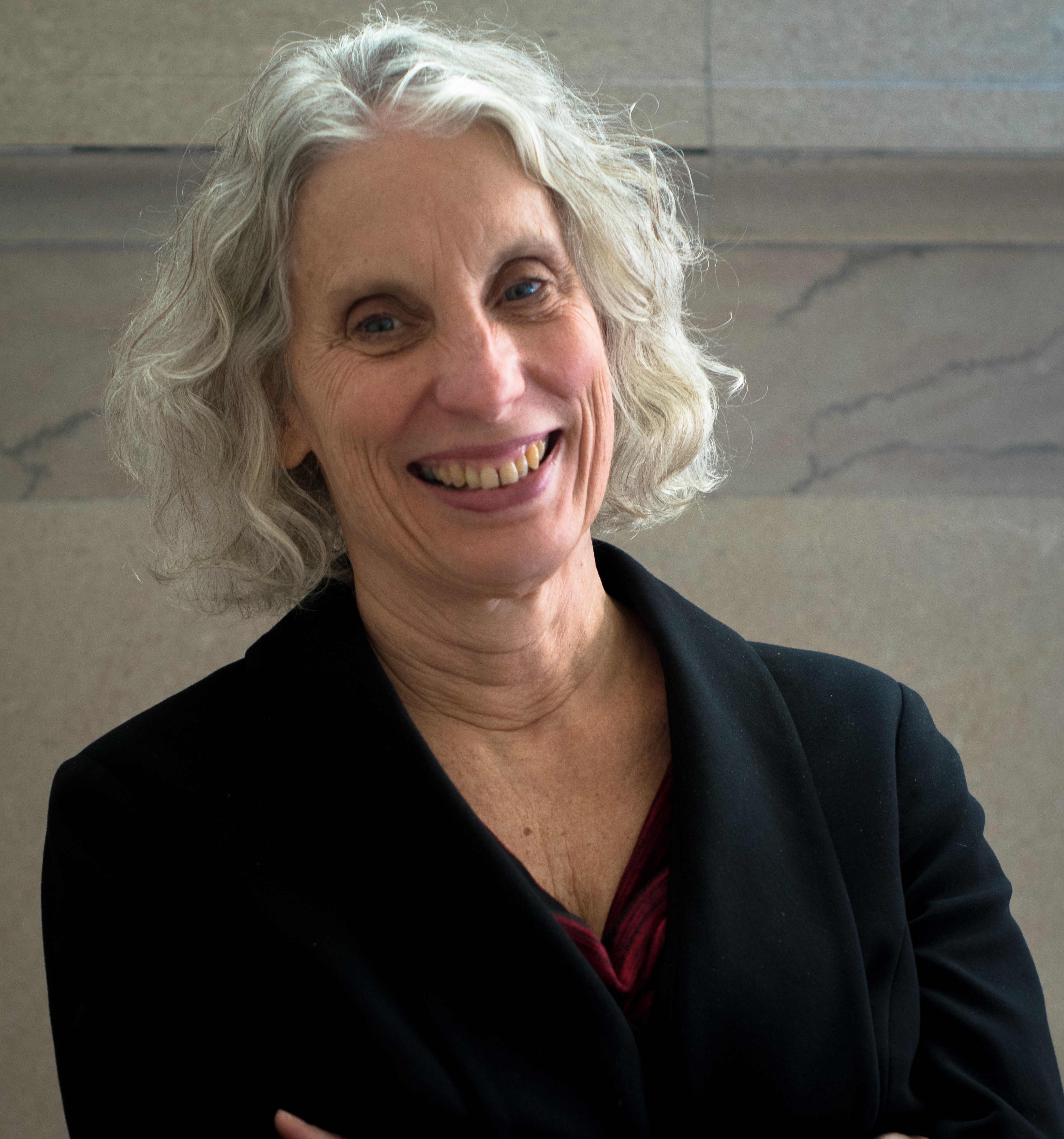 Mary Frances Cooper
As the 11th president and director of Carnegie Library of Pittsburgh, Mary Frances Cooper, M.S.L.S., champions the changing and increasingly important role of libraries in society, leads new efforts to secure avenues for sustainable funding and works to strengthen the Library's relationships with key community partners. Cooper has held this position since 2012.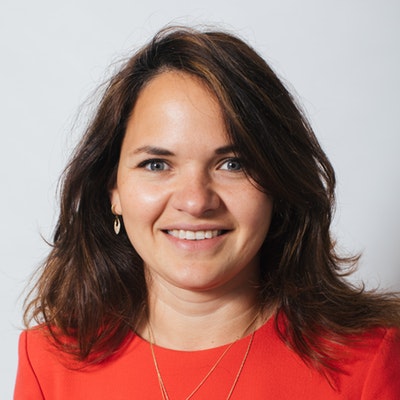 Lilian Coral
Lilian Coral joined Knight Foundation in September 2017. Coral is Knight's director of national strategy, where she manages the national portfolio and focuses on the development of the foundation's Smart Cities strategy. She came to Knight from the City of Los Angeles, where she served as chief data officer for Mayor Eric Garcetti. In this role, she led the mayor's directive on Open Data beyond the lens of transparency and towards his vision of a data-driven Los Angeles through the management of the City's Open Data program, the expansion of the use of data science and analytics, and the development of user-centered digital services. Coral led the development of the GeoHub, a first-of-its kind data management solution for integrating geospatial information across the City of Los Angeles' 41 departments, and oversaw the publishing of 1,100 city datasets and APIs, the management of five portals of operational and financial data, and the roll-out of 15+ digital services, applications and public facing dashboards. Prior to joining Mayor Garcetti, Coral spent 15 years working on a wide range of health and human services issues as an advocate and executive leader, having had the opportunity to work with labor unions, NGOs, foundations and human service agencies at all levels of government to transform the way government uses data and technology to serve its citizens. Coral has a bachelor's degree in international studies from the University of California, Irvine and a master's degree in public policy from the University of California, Los Angeles.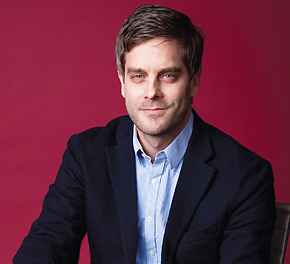 David Giles
David Giles joined the Library in 2015 as chief strategy officer, overseeing Brooklyn Public Library's strategic initiatives and partnerships, including the development of a new vision and action plan for the Library. Giles helped to design and launch the BKLYN Incubator, an innovation fund and support system for library-community partnerships. Named a 2016 "Mover and Shaker" by Library Journal, Giles has written and spoken widely on the changing role of libraries in the 21st century information economy. While at the Center for an Urban Future, a Manhattan-based public policy think tank, he was the lead author of Re-Envisioning New York's Branch Libraries, a detailed report on the capital needs of New York's over 200 branch libraries, and Branches of Opportunity, a report about the role public libraries are playing in education and community development. David has a Master of Arts from the University of Chicago and a Bachelor of Arts from Boston College.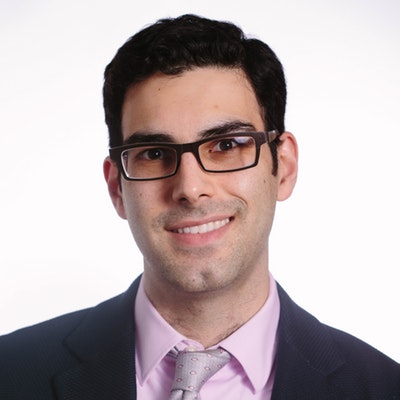 Sam Gill
Sam Gill is senior vice president and chief program officer. In this role, he oversees all of Knight's grantmaking programs — Community and National Initiatives, Journalism and Arts. He also oversees Learning and Impact, Knight's research and assessment program. Sam joined the foundation in 2015. Previously, he served as vice president of Freedman Consulting, where he provided leadership for many of the firm's projects, including strategic planning and evaluation, as well as campaign and initiative management. He has led or participated in projects for elected officials and candidates for office, Fortune 500 companies and many of America's leading foundations. Gill earned a Bachelor of Arts with honors from the University of Chicago and a Master of Philosophy in politics from the University of Oxford, England, where he was a Rhodes Scholar. He serves on the board of the Phillip and Patricia Frost Museum of Science in Miami and was a member of the Commission on the Practice of Democratic Citizenship, a project of the American Academy of Arts and Sciences.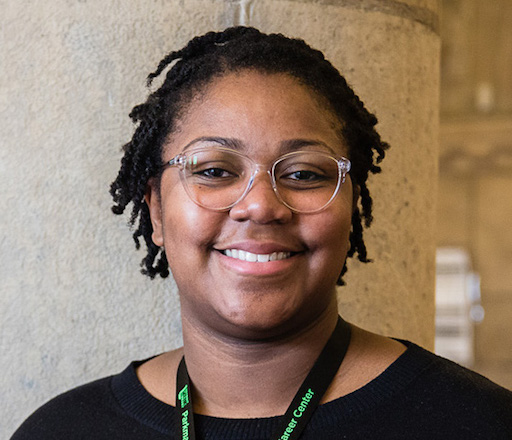 Qumisha Goss
Qumisha Goss, or Q, is a librarian at the Detroit Public Library specializing in technology and library instruction. Goss holds undergraduate degrees in history and classical studies and a master's degree in library and information science. Goss is a self-taught pythonista and certified raspberry pi educator. She currently runs the Parkman Coders program at the Detroit Public Library whose focus is to teach children computational thinking and introduce them to programming using Python. Goss also facilitates the Cyber Seniors program that is focused on technology skills for seniors including mobile device training. She is passionate about education, community building and demystifying technology.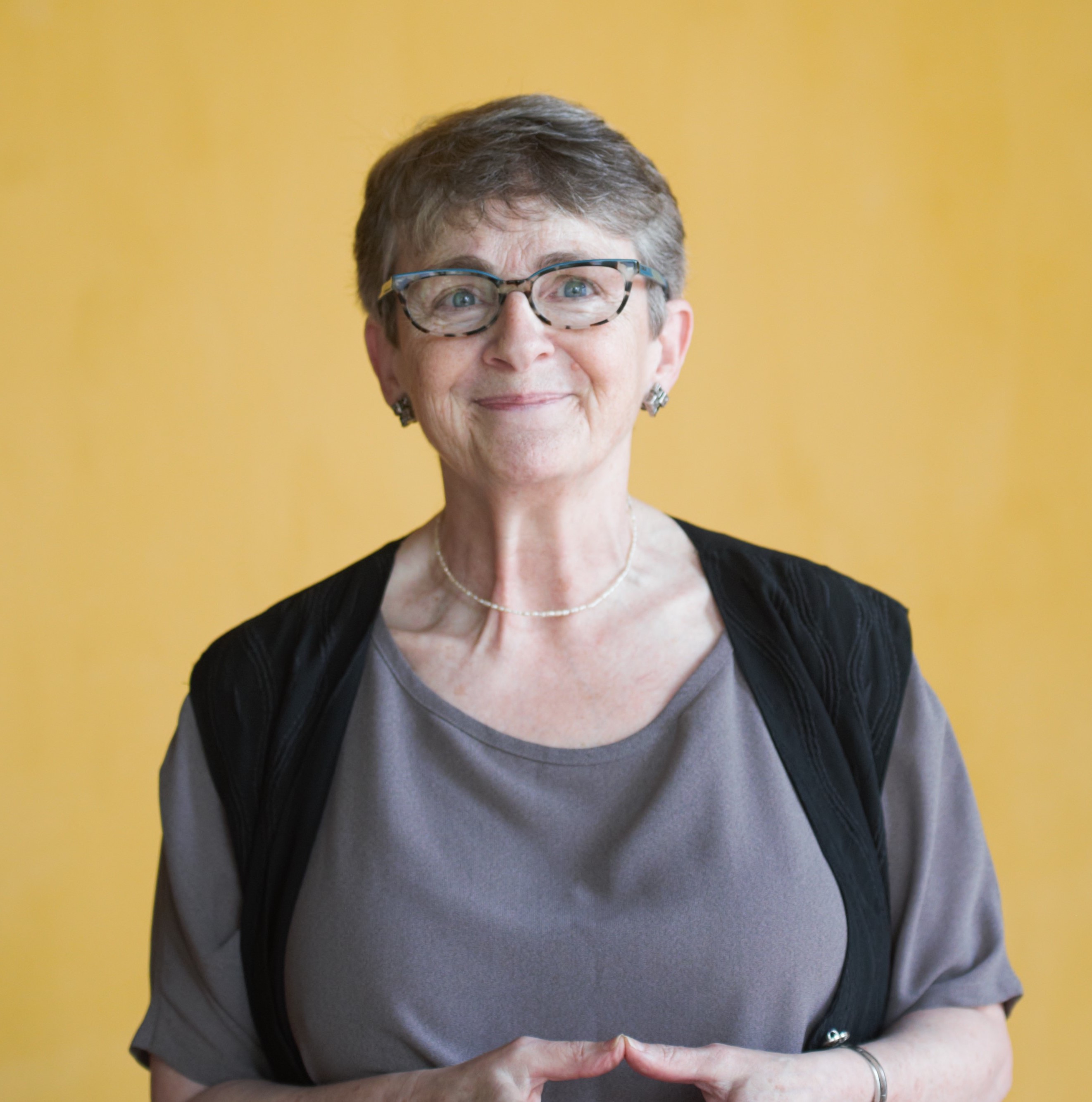 Liza Gross
Liza Gross is a journalist and media leader with over three decades of experience working in executive positions at news orgsamanizations and nonprofits. She has specialized in the transition of traditional news outlets to multimedia platforms, as well as in the exploration of new and transformational models for media organizations, including collaborative arrangements and innovative techniques of audience engagement. She was managing editor of The Miami Herald, executive editor of El Nuevo Día in Puerto Rico, and publisher of Exito!, the Spanish language publication of the Chicago Tribune. As executive director and a past board member of the International Women's Media Foundation, she worked to support female journalists operating in conflict zones and to create professional opportunities for women in the media industry. She is a past board member of the National Association of Hispanic Journalists and has conducted seminars and trainings for journalists in the United States, Latin America and Europe.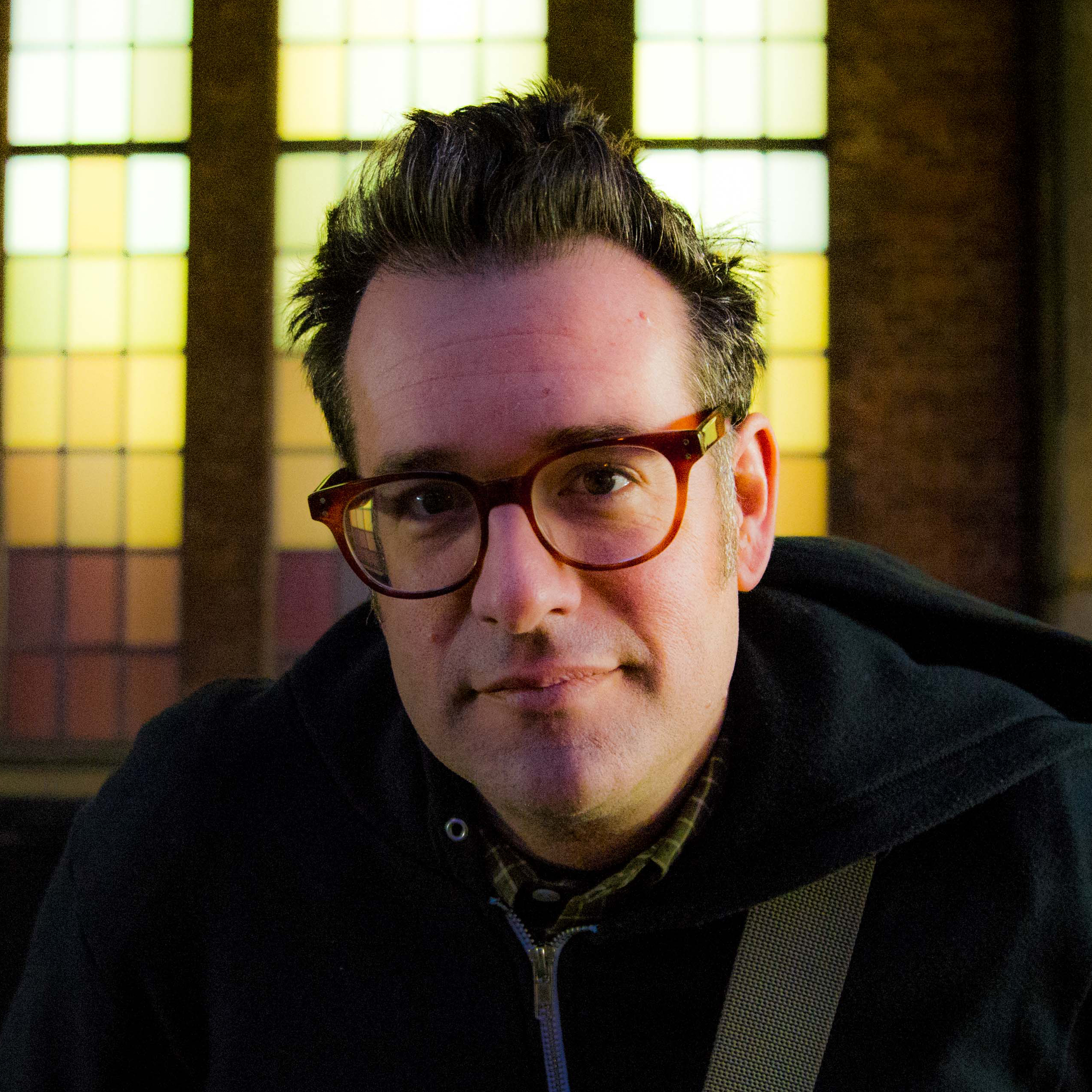 Nate Hill
Nate Hill grew up in upstate New York and began his career in libraries at Brooklyn Public Library's Stone Avenue Branch. After almost ten years of service and several different roles within Brooklyn Public Library, he relocated to Silicon Valley to retrain and re-tool as a web designer and developer for the San Jose Public Library. Before joining METRO in June 2015, Hill served as deputy director of the Chattanooga Public Library, where he led the 4th Floor project, a 12,000-square foot library loft space featuring a public access makerspace, civic laboratory and gigabit laboratory.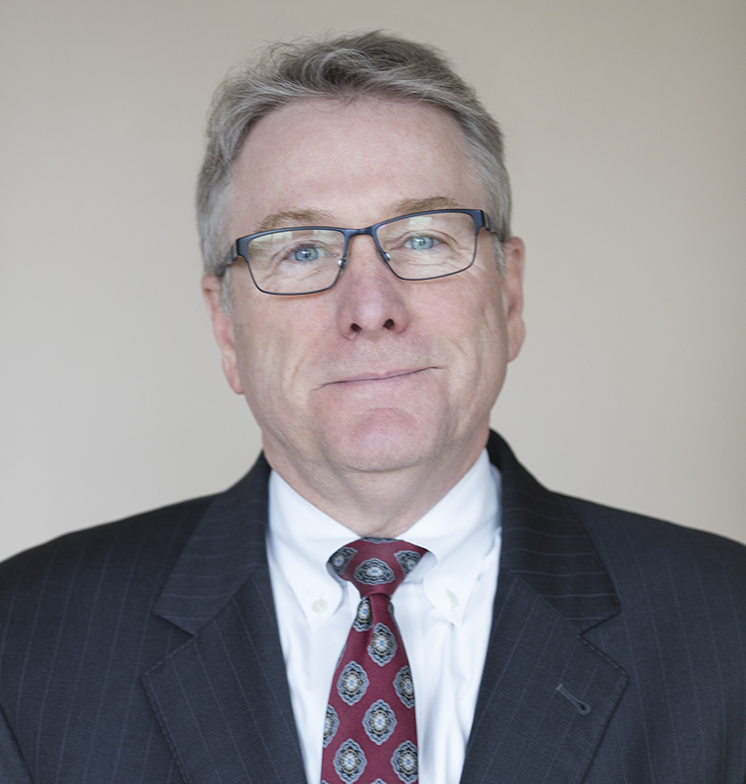 Richard Homberg
As president and CEO of Detroit Public Television (DPTV), Rich Homberg oversees one of the largest public television stations in the country, a position he has held since 2008. He is widely considered one of most dynamic innovators in public media, who has propelled DPTV to new heights of local engagement, content and public service. Under Homber's  guidance, the station has been at the forefront of local journalism, establishing an active and growing editorial hub in Midtown Detroit; launching the weekly "One Detroit" news show, which features on-location, community-based reports; and serving as a lead partner in the Detroit Journalism Cooperative. Prior to joining DPTV, Homberg led WWJ Newsradio 950, a CBS owned-and-operated station, and launched Detroit's sports radio, WXYT. In over 35 years in broadcasting, Homberg has achieved a record of accomplishment in media companies including Westinghouse Broadcasting, CBS and Viacom.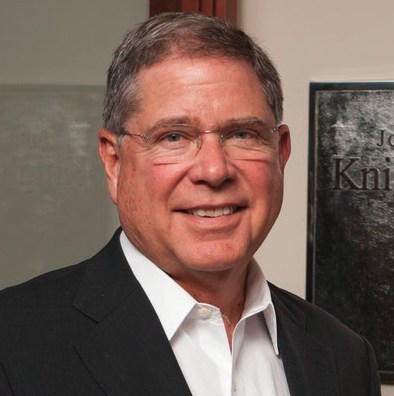 Alberto Ibargüen
Alberto Ibargüen is president and CEO of the John S. and James L. Knight Foundation. He is the former publisher of The Miami Herald and El Nuevo Herald. During his tenure, The Miami Herald won three Pulitzer Prizes and El Nuevo Herald won Spain's Ortega y Gasset Prize for excellence in journalism. He graduated from Wesleyan University and the University of Pennsylvania Law School. Between college and law school, he served in the Peace Corps in Venezuela's Amazon Territory and was the Peace Corps Programming and Training Officer in Colombia, based in Bogotá. After law school, he practiced law in Hartford, Connecticut, until he joined The Hartford Courant, then Newsday in New York, before moving to Miami. He is a former board chair of PBS and of the Newseum in Washington, D.C. He also chaired the board of the World Wide Web Foundation, founded by Web inventor Sir Tim Berners­-Lee to promote a free and universal Web. He has served on the boards of other arts, education and journalism organizations, including the Lincoln Center for the Performing Arts, Wesleyan University, Smith College, the Council on Foreign Relations, the Committee to Protect Journalists and ProPublica as well as on the Secretary of State's Foreign Affairs Policy Board. Ibargüen previously served on the boards of American Airlines, PepsiCo, AOL and Norwegian Cruise Lines and on the Citizen Advisory Committee of the Public Company Accounting Oversight Board. He is a fellow of the American Academy of Arts & Sciences. For his work to protect journalists in Latin America, Ibargüen received a Maria Moors Cabot citation from Columbia University. Wesleyan University, The George Washington University, University of Miami, Mercer University, the University of Nebraska, Arizona State University and Stephens College have awarded him honorary degrees.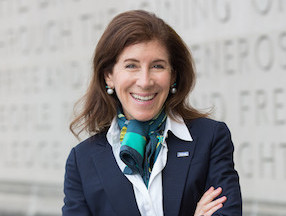 Linda Johnson
As president and CEO of Brooklyn Public Library, Linda E. Johnson leads one of the nation's most historic and most innovative library systems. Founded in the late 19th century, Johnson serves more than one million patrons in 59 locations; one-quarter of its branches are more than 100 years old. The Library is one of the largest publicly-funded civic institutions in New York City, with an annual operating budget of $119 million and a physical plant of more than one million square feet. Its annual attendance, 8.7 million in 2016, nearly equals that of the city's eight professional sports franchises combined.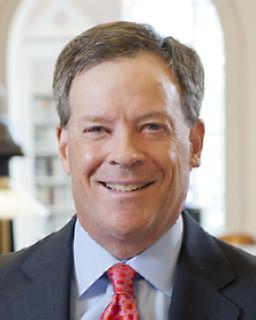 Lee Keesler
Lee Keesler's relationship with Charlotte Mecklenburg Library started in 1956 when his mother began taking him and his brothers to Myers Park Library. Thus began a lifetime of using, enjoying and working in libraries. Libraries are sanctuaries for Keesler and to him, they are precious and productive platforms where lives are improved and community is built. In his role as CEO, Keesler is responsible for ensuring that Charlotte Mecklenburg Library achieves its vision to serve as the essential connector of a thriving community of readers, leaders and learners. He focuses on "the long game" strategy, investment, impact and leaving behind an organization that can sustain itself for years to come. Keesler believes that leaving things in better condition than he found them is the ultimate act of stewardship. Making a positive difference in the lives of the leaders and professionals with whom he works gives him immense satisfaction. In his free time, Lee enjoys spending time with family, swimming, riding his bike, listening to audio books, reading and playing competitive golf.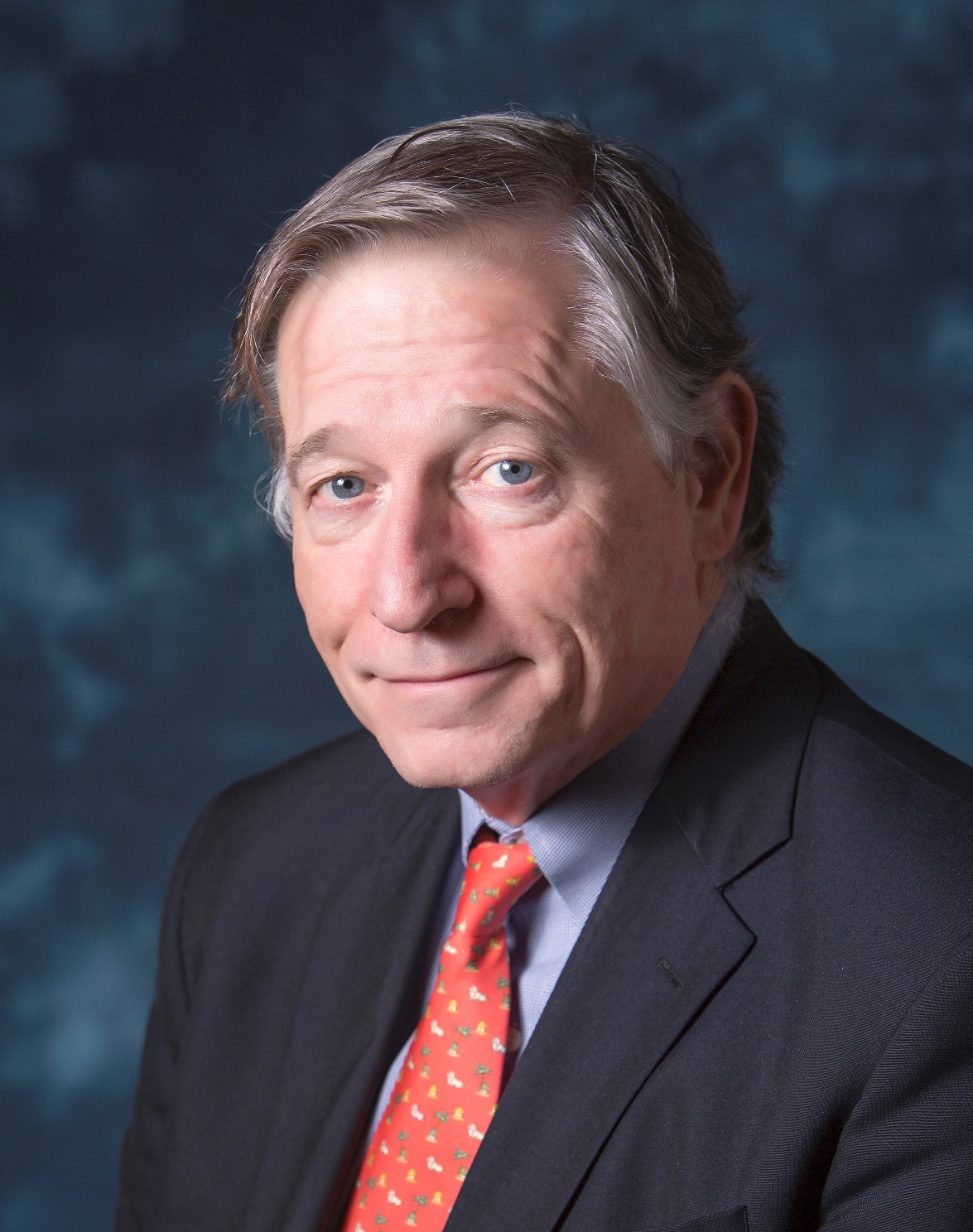 Crosby Kemper
Crosby Kemper III is the incoming director of the Institute for Museum and Library Services (IMLS). Kemper most recently served as the director of the Kansas City Public Library. Under his leadership, the Kansas City Public Library received the National Medal for Museum and Library Service from IMLS. Kemper co-founded and is chairman of the Show-Me Institute. He previously chaired the commission on the Future of Higher Education in Missouri and has served on numerous boards, including the Thomas Jefferson Foundation, Union Station Kansas City, the Kansas City Symphony and the Black Archives of Mid-America.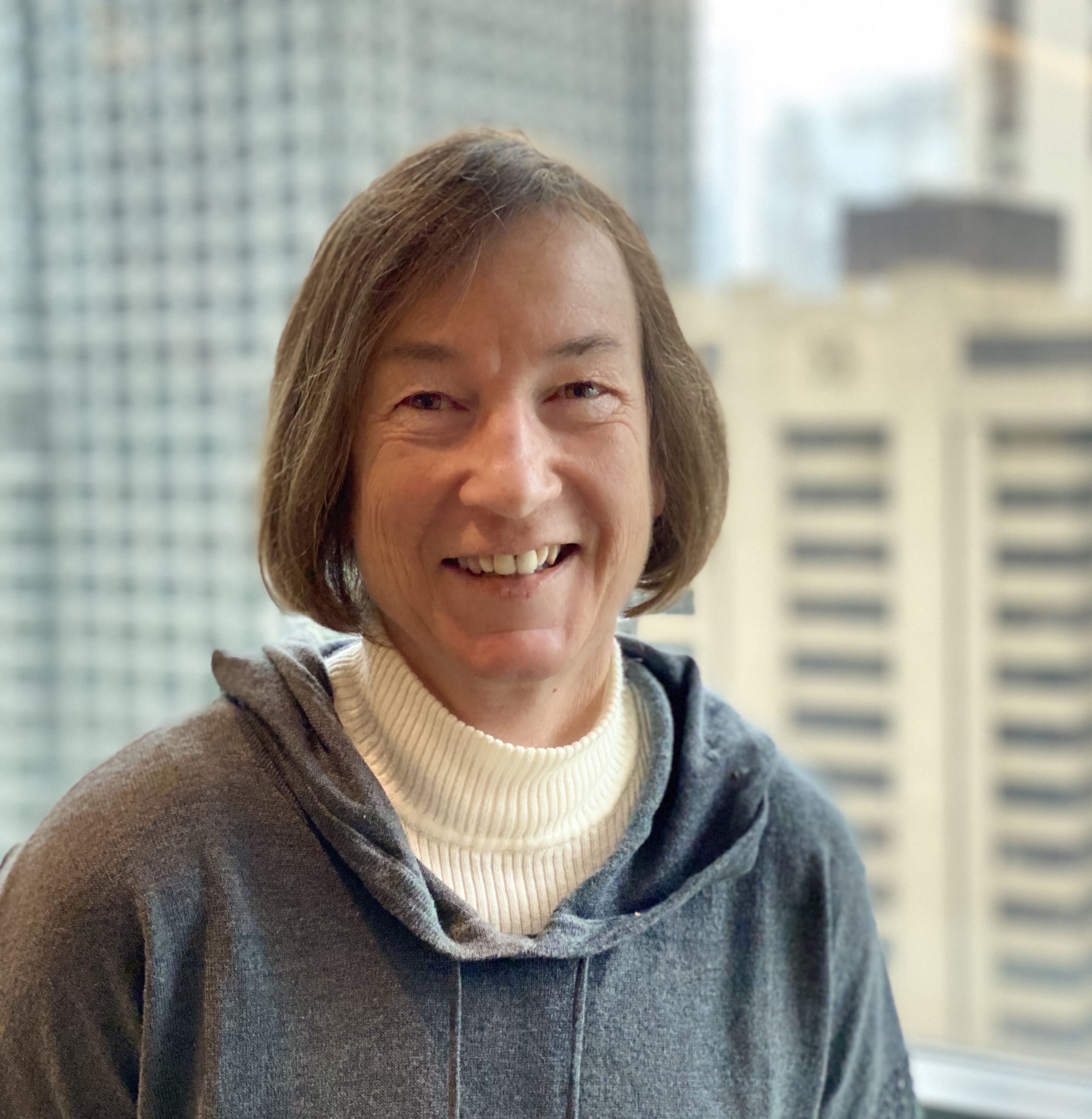 Michele Kimpton
Michele Kimpton is the director of business development and senior strategist for DPLA. Previously, Kimpton worked as chief strategist for LYRASIS and CEO of DuraSpace, where she developed several new cloud-based managed services for the digital library community, and developed new sustainability and governance models for multiple open source projects. Kimpton is a founding member of both the National Digital Strategic Alliance (NDSA) and the International Internet Preservation Consortium (IIPC). In 2013, Kimpton was named Digital Preservation Pioneer by the NDIPP program at the Library of Congress. She holds an MBA from Santa Clara University and a Bachelor of Science in mechanical engineering from Lehigh University.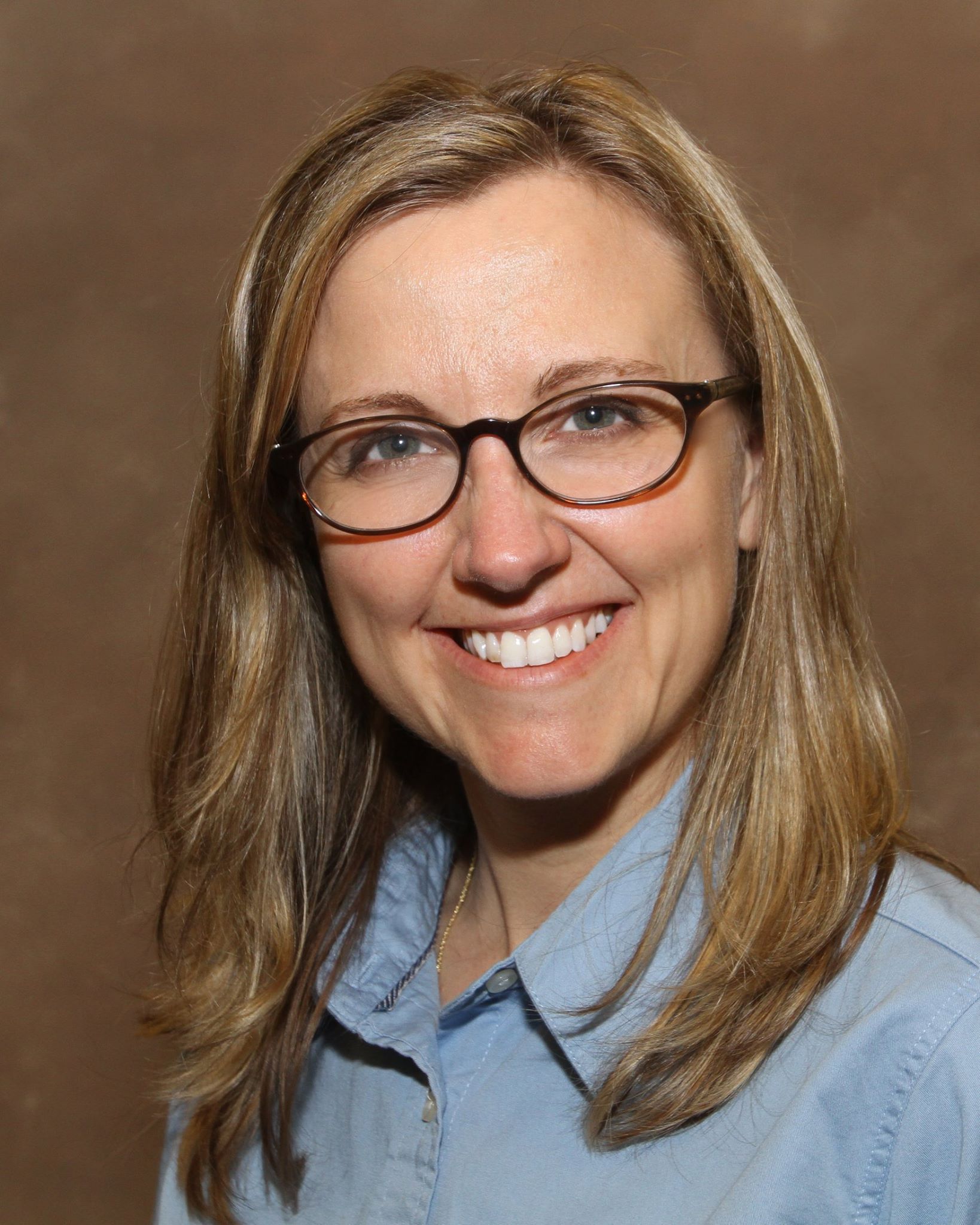 Jennifer Lautzenheiser
Jennifer Lautzenheiser has served as the director of Middle Georgia Regional Library (MGRL) since 2015. MGRL is a six-county system anchored by the urban core of Macon and surrounded by five rural counties. The variety of constituents within the system creates unique challenges and interesting solutions in meeting the communities' wide variety of information needs. Lautzenheiser is currently enjoying the sweetest title of immediate past president of the Georgia Library Association.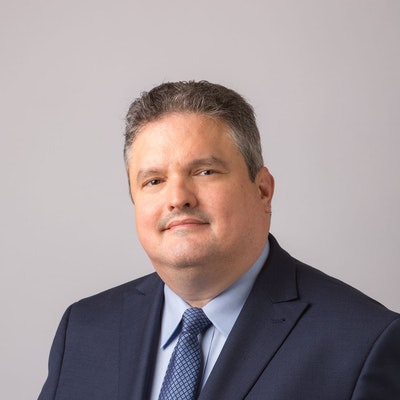 Jorge Martinez
Jorge (George) Martinez joined Knight Foundation in June 1996 as manager of information technology. In March 2003, he was promoted to director of information systems and in December 2012 to vice president/chief technology officer. He leads the foundation's information systems department, as well as its universal broadband access and libraries initiatives in its 26 communities. Martinez has 25 years of experience in the IT field. Before joining the foundation, he worked in the advanced systems department of The Miami Herald Publishing Company. Prior to that, he was a systems engineer for MicroAge, whose clients included Dade-Baxter, Baptist Health Systems, Knight-Ridder and Ryder Systems. Martinez is an alumnus of Leadership Miami. He is a board member and former chairman of the Technology Affinity Group (TAG) of the Council of Foundations. He is a board member of the Nonprofit Technology Enterprise Network (N-TEN) and a member of the Foundation Information Systems Managers group. He earned his Bachelor's of Science degree in information technology from Barry University and is a Microsoft Certified Systems Engineer.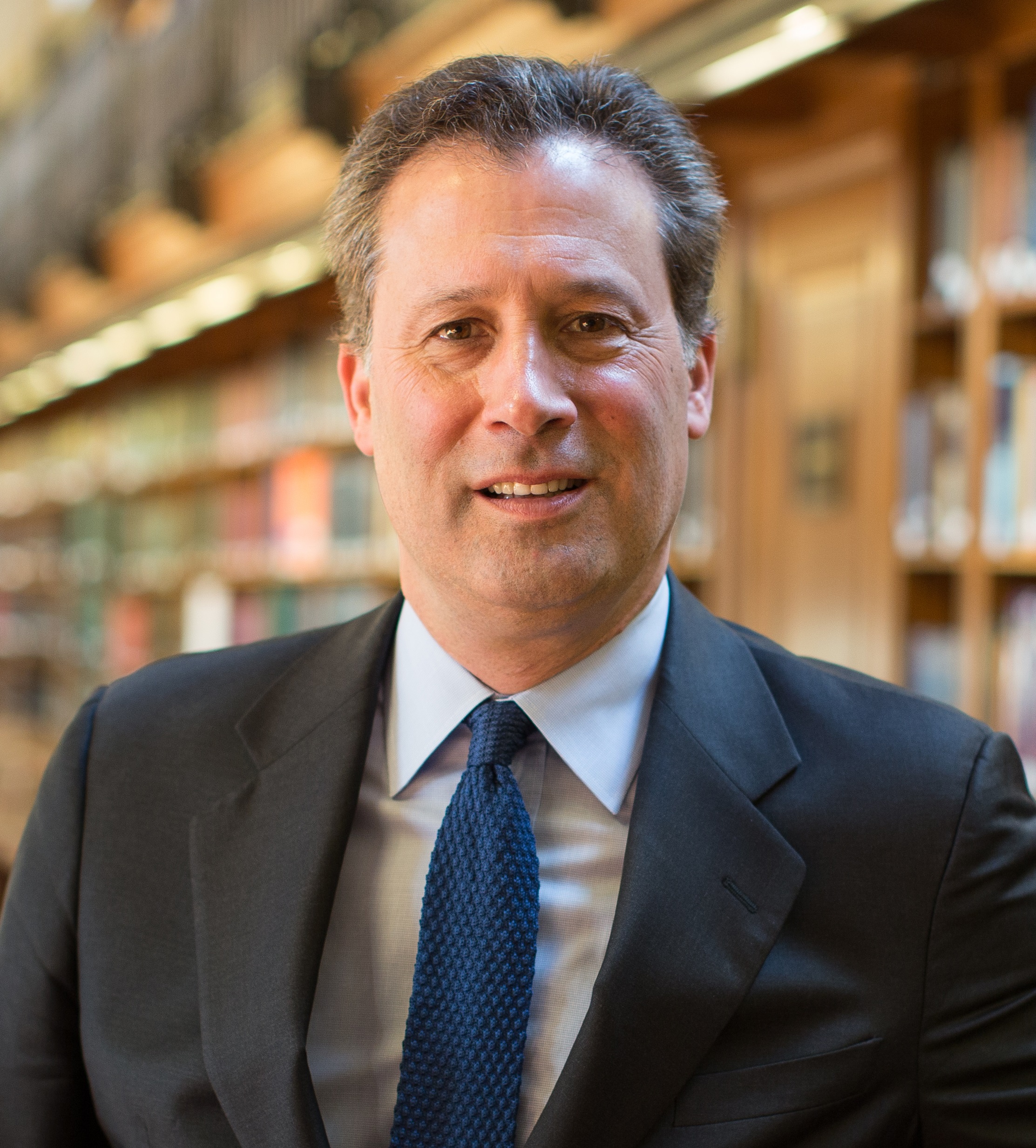 Anthony Marx
Anthony W. Marx is president of The New York Public Library, the nation's largest library system, with 88 neighborhood libraries and four scholarly research centers that receive about 17 million physical visits each year. Since joining NYPL in 2011, the Library has created new early literacy and after-school programs for children and teens, increased free English language classes by 500% and added citizenship support for immigrants, improved services for scholars and students who rely on the Library's world-renowned research collections, and led several innovative digital initiatives to expand the Library's reach. Marx has helped facilitate a series of historic milestones: the largest program of physical renovations, totaling $1 billion, the largest increase in city funding, and the best year of fundraising in the Library's history. Before joining the Library, Marx served as president of Amherst College from 2003 to 2011, during which time the college nearly tripled enrollment for low-income students.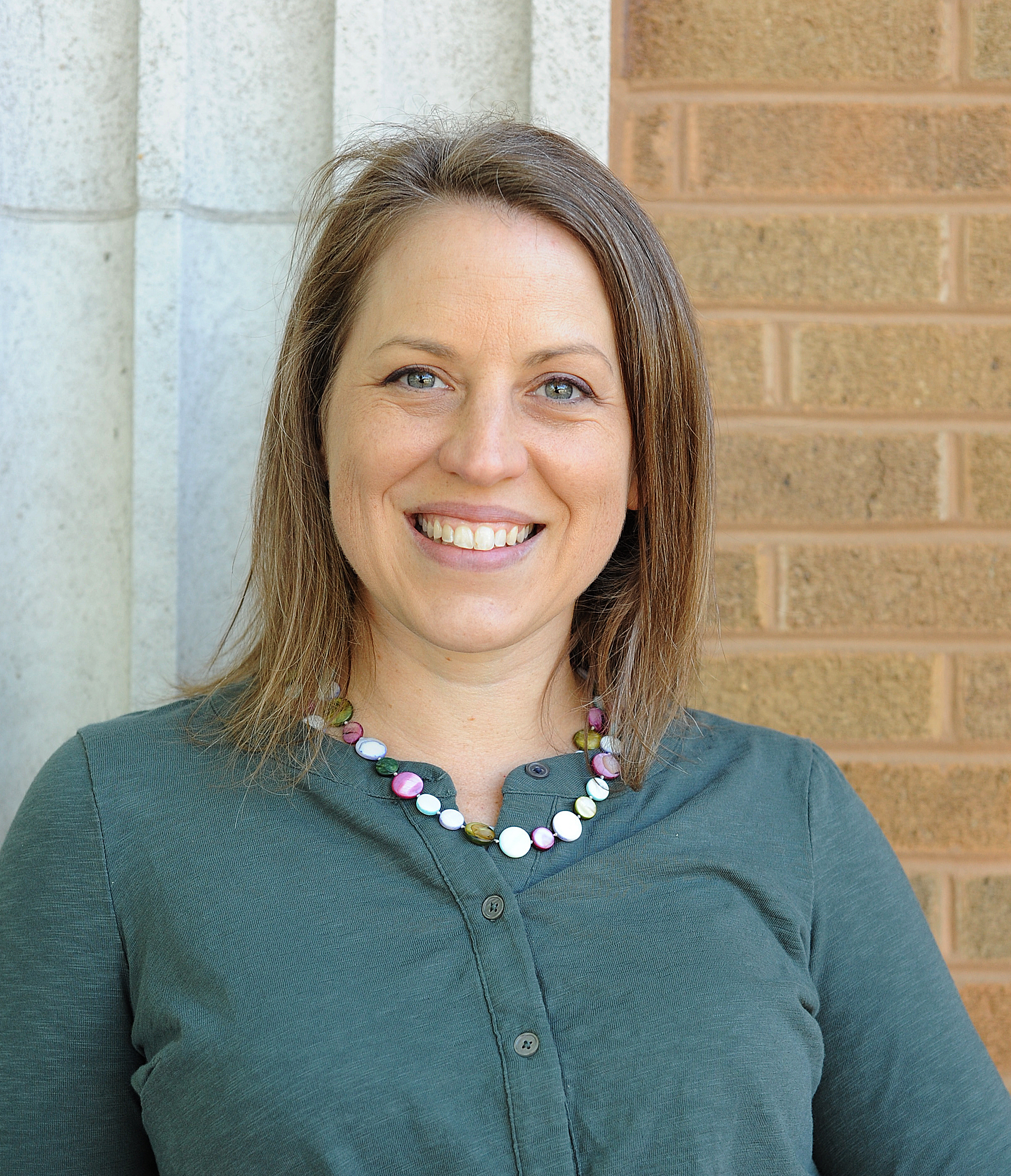 Sarah Mayeda
Sarah Mayeda is the founder and principal advisor of InStride Advisors, a consultancy serving non-profit organizations, schools and government agencies. Through InStride, Mayeda provides key support to leaders looking to address challenges, grow strategically, engage their teams and manage change. Since launching InStride Advisors in 2015, Mayeda has worked with more than 30 clients on a range of projects including founder/leader transition, strategic planning and case statement development, executive search and executive coaching, operational and landscape assessments, team facilitation and board engagement. Prior to launching InStride Advisors, Mayeda was a member of the national executive team at Spark Program. As the founding executive director of the Chicago office, she led the strategic and execution of Spark's launch strategy. Mayeda also served as chief operating officer on Spark's national team, where she managed complex, multi-regional priorities related to talent development, fundraising, financial sustainability, communications, and operations, working with the board and executive leaders to make strategic decisions. Mayeda holds a master's degree in instructional leadership from the University of Illinois at Chicago, and a bachelor's degree in social policy from Northwestern University.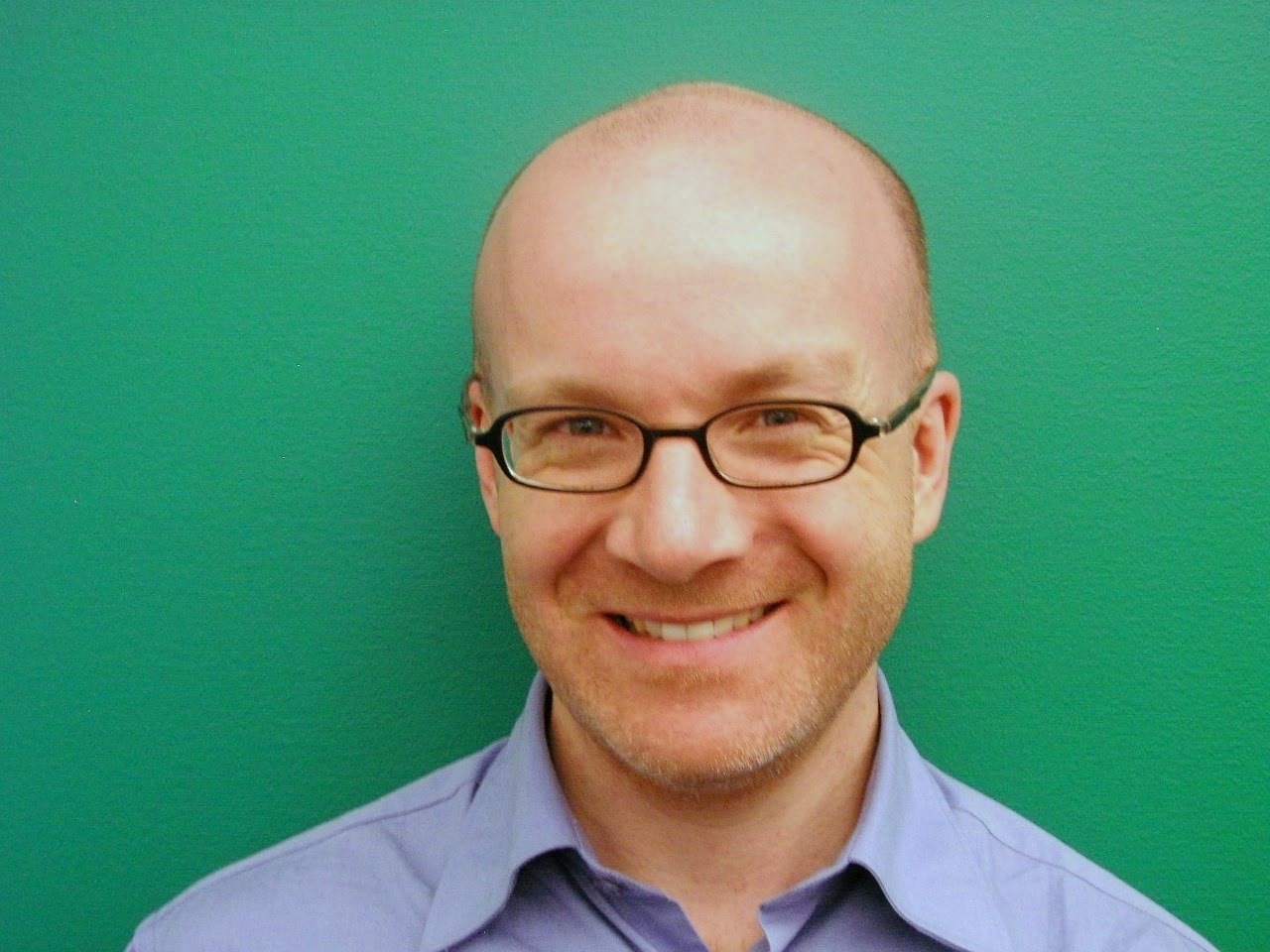 Andrew McLaughlin
Andrew McLaughlin has served as deputy chief technology officer of the United States, partner at betaworks, CEO of Digg and Instapaper, senior executive at Medium and Tumblr, head of global public policy at Google, and chief policy officer of ICANN. McLaughlin has a Bachelor of Arts from Yale University and J.D. from Harvard Law School.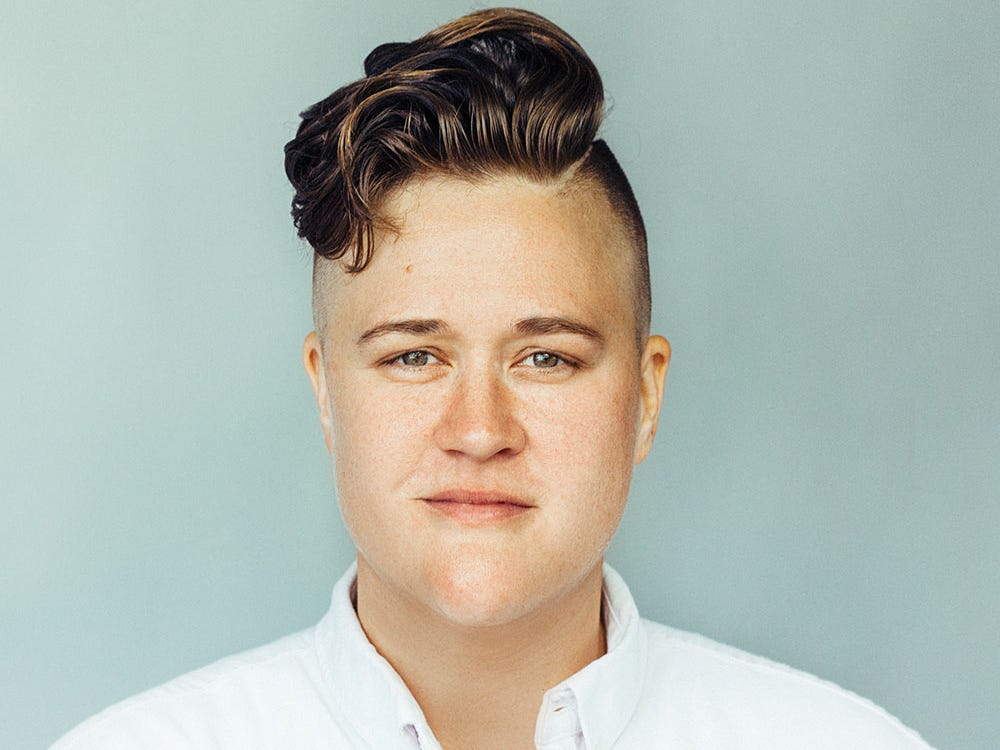 Rebekah Monson
Rebekah Monson is co-founder and chief operating officer for WhereBy.Us, a platform that connects people to their cities starting with daily email newsletters, digital storytelling and local experiences. Its brands, Miami's The New Tropic, Seattle's The Evergrey, Portland's Bridgeliner, and Orlando's Pulptown, serve more than a million curious locals each year. The company recently completed Jason Calcanis's LAUNCH Accelerator and is currently expanding to new U.S. markets and enhancing its technology platform. Previously, Monson worked in many journalism jobs and later ran communications at the University of Miami School of Communication, where she pursued (but didn't finish) a Master of Fine Arts in interactive media. She co-founded Code for Miami and Hacks/Hackers Miami. She frequently speaks and trains about working at the intersection of technology, storytelling and civic engagement for professional journalism and technology organizations, governments and nonprofits.
Marie Oestergaard
As library director of Aarhus Public Libraries, Marie Oestergaard oversees Dokk1 and 18 branches. Since the beginning of her career in 2001, Oestergaard has been part of Aarhus Public Libraries' development of the library as a democratic space – a non-commercial space that empowers citizenship, sustainable communities and human growth. Focusing on the knowledge city, user-involvement, partnerships, design thinking and rethinking of library space, she has investigated new technologies, involvement processes and organizational learning in library development. Dokk1 is the largest public library in the Nordic countries and has won the Public Library of the Year award in 2016. From 2013- 2016, Oestergaard has been part of International Network of Emerging Library Innovators, a Global Libraries initiative of the Bill & Melinda Gates Foundation. She is also the co-inventor of Next Library® – a biannual international conference gathering thought leaders and innovators from over 30 countries around the world in a highly interactive forum discussing the development of libraries for the benefit of communities.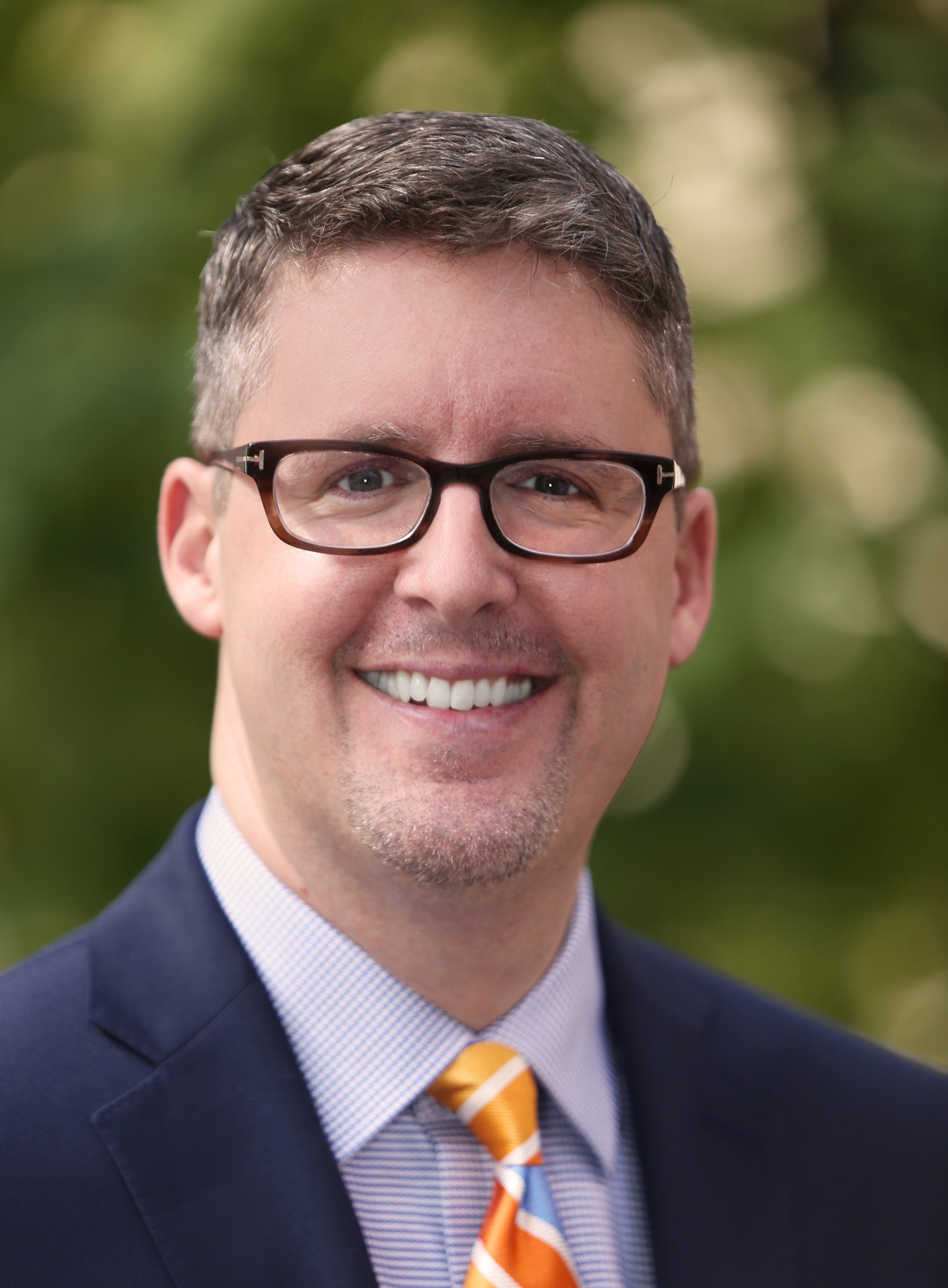 John Szabo
John F. Szabo is the city librarian of the Los Angeles Public Library, which serves over four million people—the largest population of any public library in the United States. He oversees the Central Library, 72 branches and the library's $194 million budget. Under his leadership, the Library's major initiatives include those related to immigrant integration and citizenship, improving financial literacy and providing health resources and programs. He has expanded the library's reach into the city's diverse communities through partnerships with several community-based organizations. Szabo has more than 25 years of leadership experience in public libraries, previously serving as the director of four libraries including the Atlanta-Fulton Public Library System. He currently serves as chair of the board of trustees of OCLC and on the board of directors for California Humanities and the University of Southern California Center for Library Leadership and Management. He has previously served on the executive board of the Urban Libraries Council and as president of the Florida Library Association.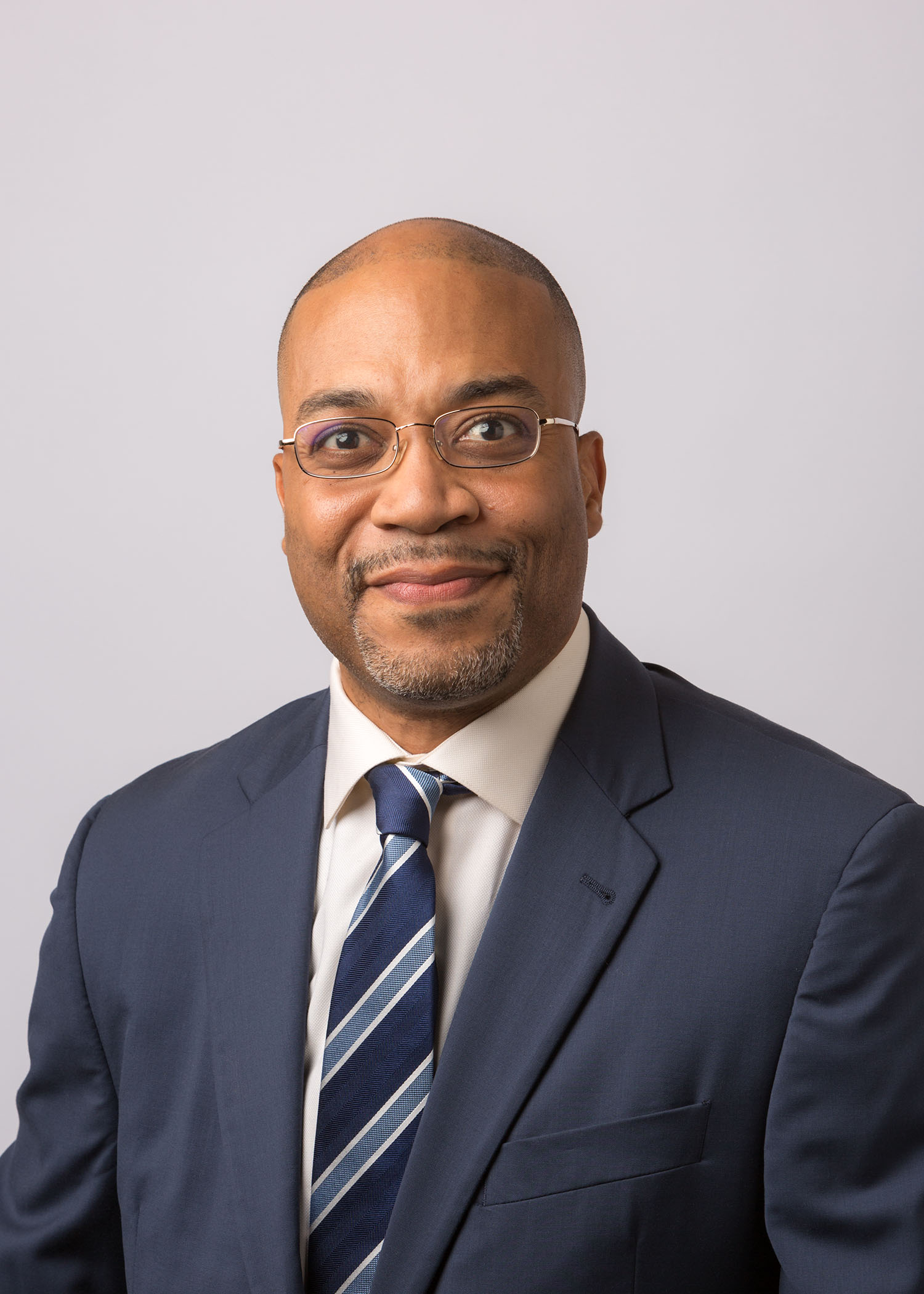 Charles Thomas
Charles Thomas joined Knight Foundation in February 2016. Raised in Charlotte, Thomas is the former executive director of Queen City Forward, a hub for entrepreneurs who have business ideas that address social needs. As founding executive director, he was responsible for launching the organization and building programs to catalyze and support social entrepreneurship, college entrepreneurship and civic innovation. Prior to leading Queen City Forward, he served as the director of education of The Light Factory Contemporary Museum of Photography and Film. During his tenure he expanded the museum's outreach program, increasing impact and earned revenue. He began his career working as a consultant for Andersen Consulting (Accenture). Thomas earned a bachelor's degree in economics from Duke University and is a graduate of several leadership programs, such as Leadership Charlotte, the Leadership Development Initiative and the Innovation Institute at the McColl Center for the Visual Arts. He lives in Charlotte with his wife, Micaila Milburn, and three sons.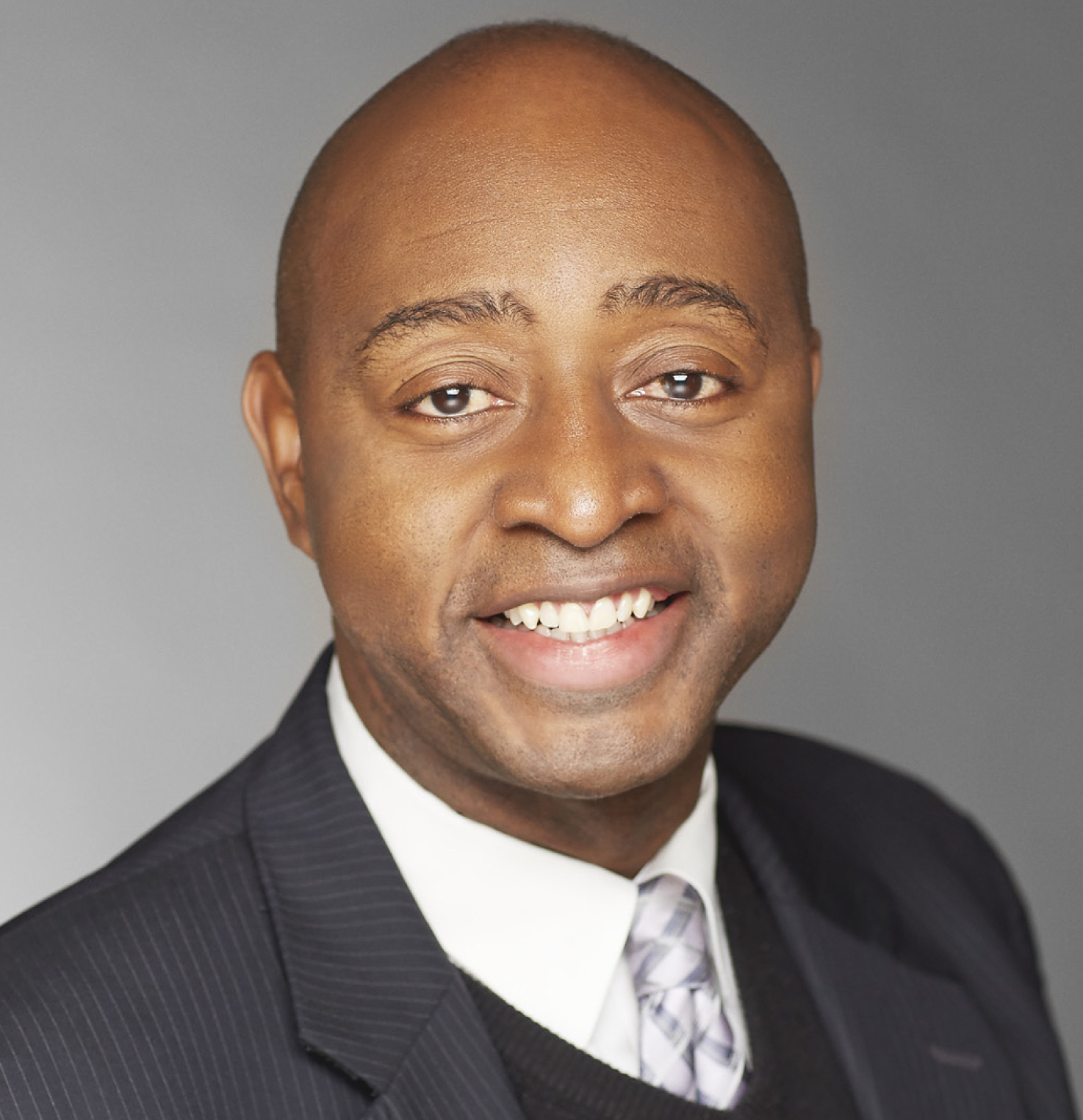 Felton Thomas
Felton Thomas, Jr. has served as executive director of Cleveland Public Library (CPL) since January 2009. Since beginning his tenure at CPL, Director Thomas has furthered the mission of CPL to be "The People's University", including launching initiatives aimed at addressing community needs in the areas of access to technology, education and economic development. Prior to accepting the position of director of CPL, Felton served as director of Regional Branch Services for the Las Vegas-Clark County Library District in Las Vegas and president of the Nevada Library Association. Felton earned his undergraduate degree in psychology from the University of Nevada, Las Vegas and his master's in library science from the University of Hawaii. Thomas is currently pursuing his Ph.D. in managerial leadership in the information profession at Simmons College. He lives in Shaker Heights with his wife and two daughters, is an accomplished musician and has become a devoted Cleveland sports fan since his arrival on the shores of Lake Erie.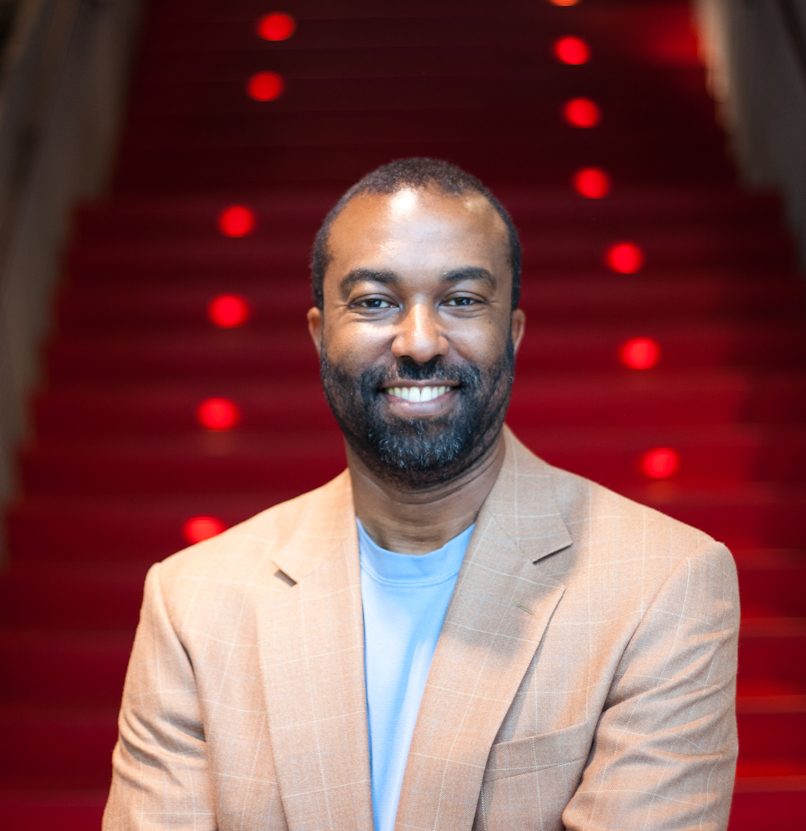 Marcellus Turner
Marcellus Turner oversees The Seattle Public Library, which includes the world-renowned Central Library and 26 new or renovated branches. The Library operates on a $74.9 million budget and has nearly 700 staff members. In August 2012, Seattle voters approved a seven-year, $123 million levy to support Library operations and building maintenance. In 2016, the busy system logged nearly 11.5 million in-person and online visits and circulated more than 11.7 million books and materials. Turner serves on the University of Washington Information School's MLIS advisory board and the University of Tennessee-Knoxville College of Communication and Information's board of visitors. Turner is the former executive director of Jefferson County Public Library in Lakewood, Colo. Prior to joining Jefferson County Public Library in 2002, Turner was assistant executive director of the Rockford Public Library in Rockford, Ill. He has also worked at Tacoma Public Library in Tacoma, Wash., and Atlantic City Free Public Library in Atlantic City, N.J. In addition, he held several positions with academic libraries in Tennessee and Louisiana. Turner holds a master's degree in library science from the University of Tennessee.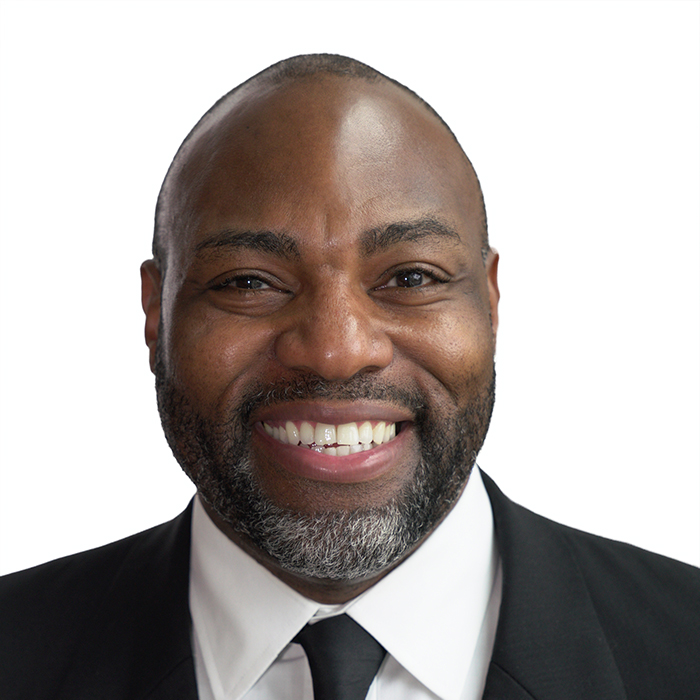 Kelvin Watson
Kelvin Watson is the director of Broward County Libraries Division, serving 1.9 million people and overseeing 38 locations and the library's nearly $70 million budget. He's made transformative changes in his three years with Broward County and led ambitious and innovative initiatives that have positioned the Broward County Libraries as a community leader by streamlining access to resources, introducing new technology, developing partnerships & new collaborative relationships with internal agencies and external organizations.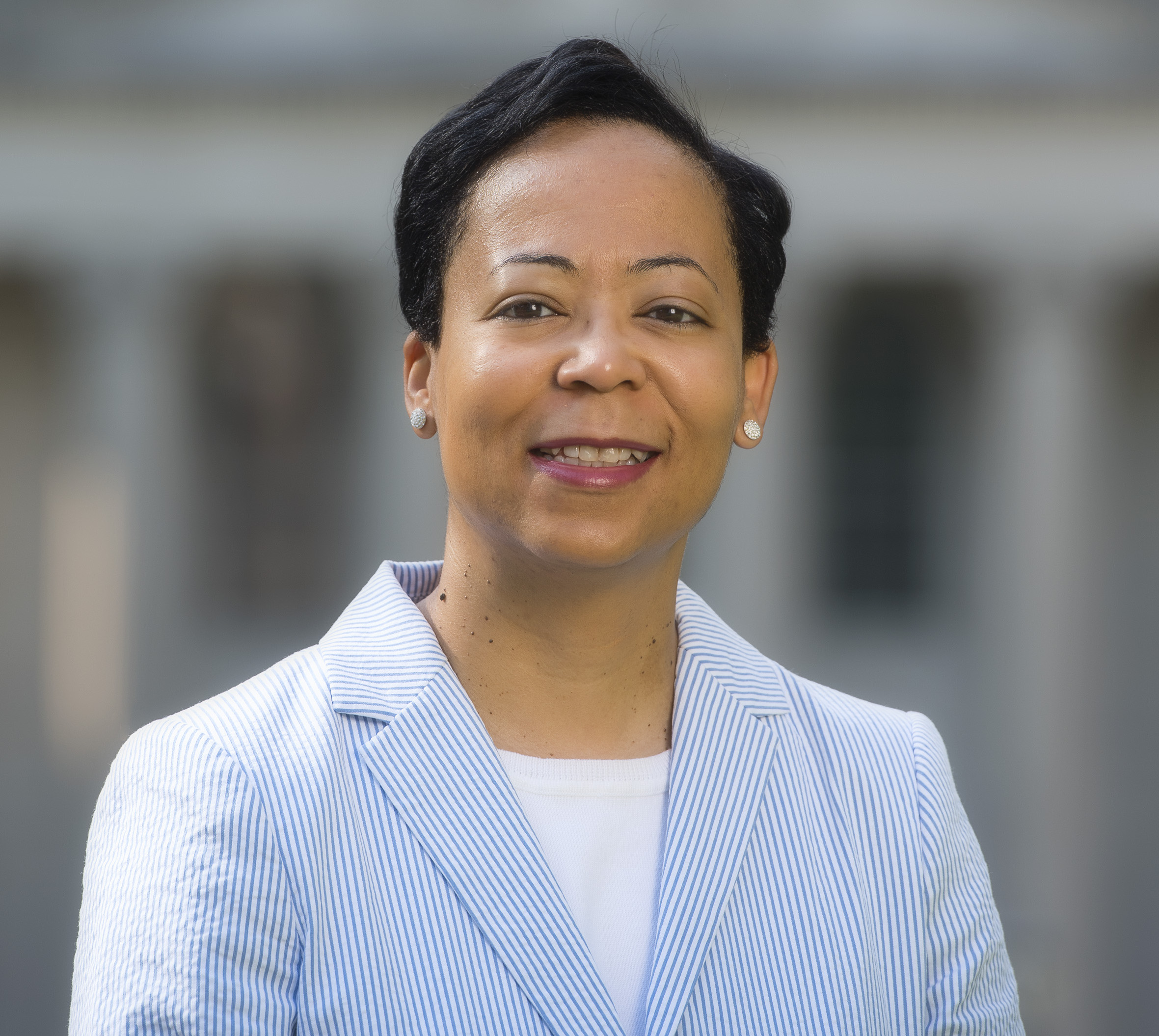 Elaine Westbrooks
Since August 2017, Elaine L. Westbrooks has been the vice provost for University Libraries and University Librarian at the University of North Carolina at Chapel Hill.  She is responsible for the leadership and general administration of the University Libraries which includes nine libraries, 300 staff members and a $45 million budget. Westbrooks has held leadership positions at the University of Michigan, the University of Nebraska-Lincoln and Cornell University. Westbrooks is a member of the Association of Research Libraries Scholars and Scholarship committee, the executive committee of Triangle Research Libraries Network, DPLA board of directors, and the HathiTrust board of governors.