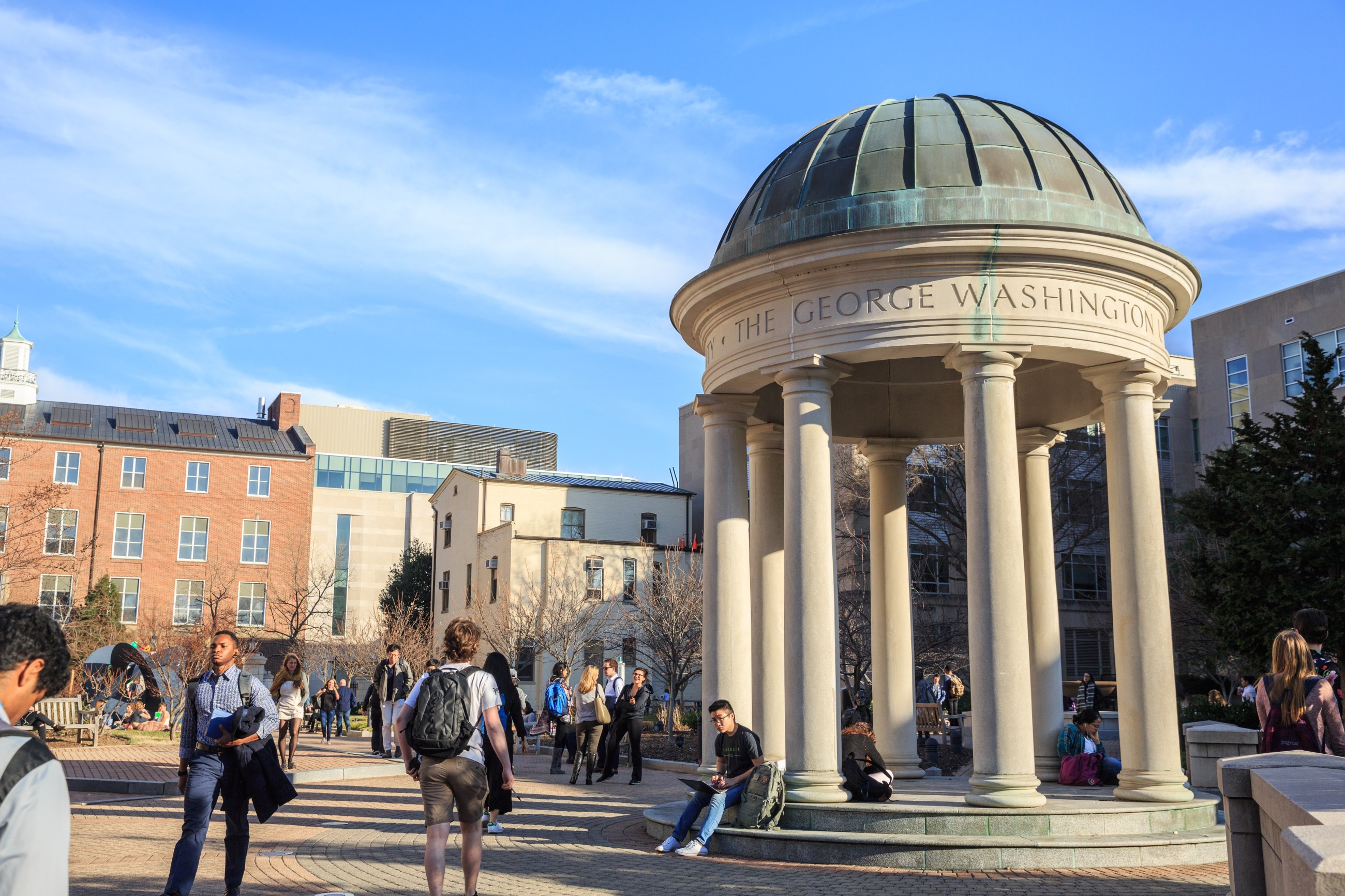 Journalism
Fighting Digital Disinformation: The University's Role
On July 22, 2019, Knight made a $50 million investment to develop a new field of research around technology's impact on democracy, including a $5 million investment in The George Washington University (GW) to create the Institute for Data, Democracy, and Politics. GW president Thomas J. LeBlanc shares details below.
As a computer scientist, I like data.
When it comes to a big problem that needs solving, data-driven research is essential. Debate and analysis must be based on facts.
Thankfully, we know where to find a lot of those: our universities.
As centers for collaborative research and innovation, universities have for centuries been in the fact business. The facts we know now help us establish new ones. Creating that knowledge is integral to our missions, the very core of our reason for being. It reshapes our understanding of, and subsequent response to, the ever-evolving world around us.
And this evolving world now, unfortunately, includes an increasing threat of digital disinformation.
That is where the George Washington University's new Institute for Data, Democracy, and Politics (IDDP) comes in. GW's School of Media and Public Affairs is bringing together researchers and experts in political communication, journalism, physics, international affairs, engineering and—of course—computer science to create an interdisciplinary hub examining digital media's influence and the presence of distorted and misleading information on national dialogue and opinion. Armed with fact-based research, we will help develop sound solutions to disinformation at a critical time (see: 2020 election season).
Our ability to address these important issues is thanks to John S. and James L. Knight Foundation's $5 million investment in GW's IDDP, part of the organization's $50 million to institutions across the country for research around technology's impact on democracy. Of the 11 institutions funded, 10 are universities. Five new centers or institutes, including GW's, are now established, and all of them are at universities.
Alongside our historic expertise in policy, law, media and international affairs, GW is growing its capacity in STEM, including data analytics, matching the increasingly technological society around us, and bringing it all to bear on seemingly intractable problems.
For example, IDDP researchers will use our university's expanding data infrastructure to track the spread of disinformation—stories, memes, videos, photos—across the internet, including on platforms such as Twitter, Facebook, Reddit and the Russian social network VK. Researchers will be able to detect the origins and patterns of propaganda and learn how it is amplified, informing strategies to stop it.
With this and other research and scholarship, such as timely publications about the role of online content related to current events, IDDP will contribute to public policy debates. And it will help train journalists to better understand the misinformation landscape this election season, which we plan to do in collaboration with the Poynter Institute and its PolitiFact initiative.
Many years ago, when I was an undergraduate working with computers on punch cards, it would have been impossible to imagine just how much power digital disinformation would wield over our democracy. But it is indisputably the world in which we now live. Despite ample evidence of disinformation attacks, most notably on the 2016 elections, our country continues to struggle to mitigate this threat.
So as universities have for many other challenges, we must use our vast research resources, interdisciplinary knowledge and expert convening power to continue to earn our reputation as problem solvers and leaders in the fact business. It is our duty to support fact-finding—for the benefit of our three branches of government and the crucial function of the fourth estate.
This is more than an interesting research topic. It is a moral responsibility.
Because our political discourse and our media depend on facts.
And because that means our very democracy does, too.
Thomas J. LeBlanc is the 17th president of the George Washington University in Washington, D.C.
---
Image: The George Washington University. Credit: The George Washington University.
YOU MAY ALSO BE INTERESTED IN…
Recent Content