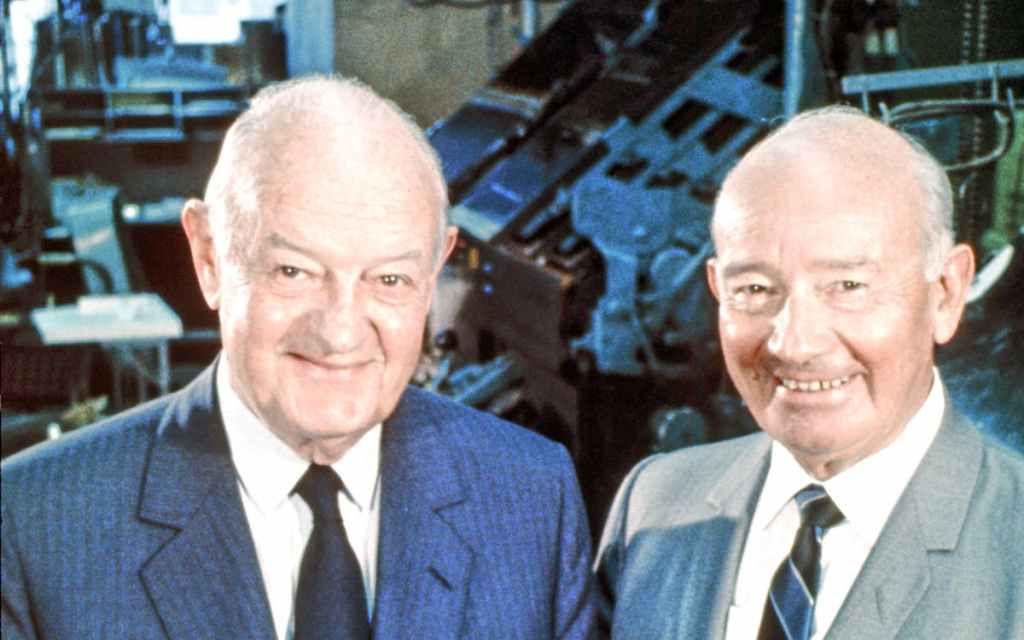 We are social investors who support a more effective democracy by funding free expression and journalism, arts and culture in community, research in areas of media and democracy, and in the success of American cities and towns where the Knight brothers once published newspapers. (Read our Statement of Strategy.)
Informed and Engaged Communities
The Knight brothers believed that a well-informed community could best determine its own true interests and was essential to a well-functioning, representative democracy. The brothers pursued those beliefs, building and running one of America's largest and most successful 20th century newspaper companies. (Learn more about the philosophy of the Knight Newspapers.)
The Knights formed Knight Foundation to promote excellence in journalism and the success of the communities in which they worked, in the words of Jim Knight. The company was sold, and the foundation, ever evolving, carries on this work.
Our Beliefs
We believe in freedom of expression and in the values expressed in the First Amendment to the Constitution of the United States.
We believe an informed citizenry is essential for representative democracy to function effectively.
We believe in engaged, equitable and inclusive communities.
Diversity, Equity and Inclusion
Diversity, equity, and inclusion (DEI) are core to our work as a social investor. We believe in the power of diverse perspectives to foster positive change and build stronger, more equitable, and inclusive communities.
Much like the Knight brothers' success in tailoring their newspapers to the cities they served, Knight Foundation takes a dynamic approach to its grantmaking, leveraging opportunities authentic to the diverse and pluralistic communities and fields where we work. We do not adhere to a prescriptive approach to our work. Instead, we embrace flexibility and adaptability, ready to embrace emerging opportunities. We actively seek out skilled, committed, and tenacious leaders who can achieve meaningful outcomes.
Our Programs
Journalism
We champion the First Amendment and support journalism excellence in the digital age. Learn more
Communities
We invest in cities where the Knight brothers once published newspapers, helping them attract and nurture talent, promote economic opportunity, and foster civic engagement. Learn more
Arts
We believe great art connects people to place and each other; we support art that engages, educates and delights residents in ways that are authentic to each community. Learn more
Learning and Impact
We seek to understand the broader context of our work and the impact of programs we support. We disseminate information and insight to relevant fields and communities in ways that are frank and clear, and advance learning, social development and future intelligent grant-making. Learn more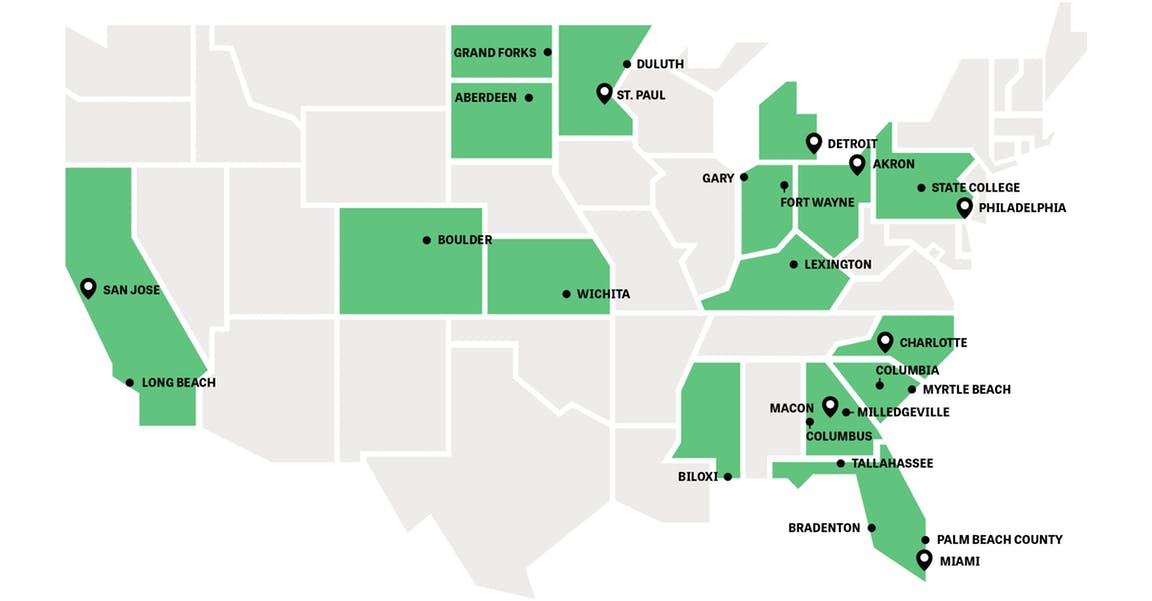 Knight Communities
Knight Foundation's work is national in scope, but it has a special focus on 26 communities where John S. and James L. Knight once published newspapers. Knight has offices in eight of those U.S. cities, and Knight staff work through community foundations in 18 others.
Cities with Knight Foundation offices
Knight program directors are your first point of contact in eight large and mid-sized cities where we have offices.
Akron, Ohio, Charlotte, North Carolina, Detroit, Macon, Georgia, Miami, Philadelphia, San Jose, California, St. Paul, Minnesota
Community Foundations Program
Knight works in 18 small to mid-sized communities in partnership with local community foundations. Learn more about this program.