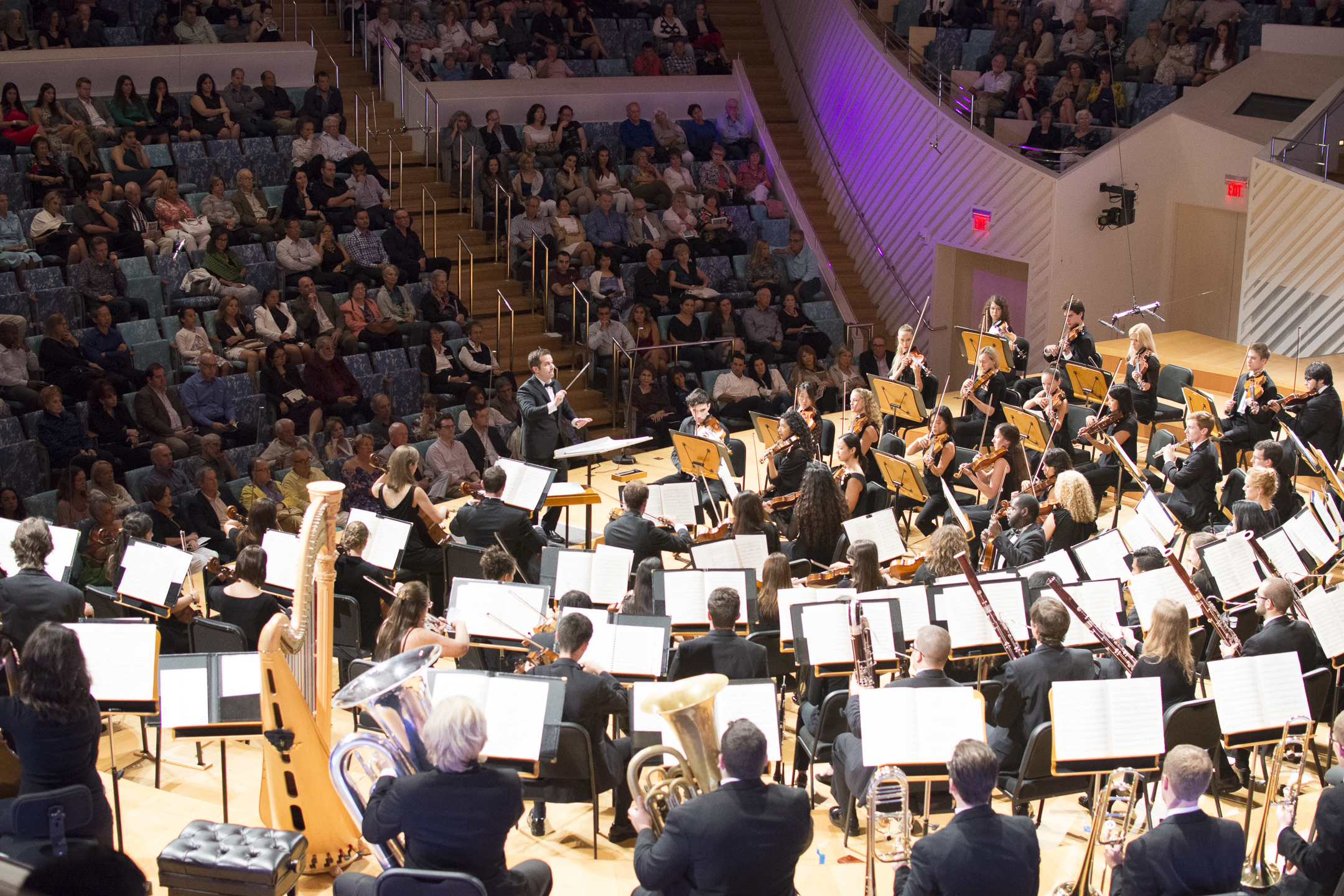 Arts
Wagner thrills fans in highly anticipated Miami Music Festival performance
Wagner fans of Miami – and it looks like there are many more of them than one might think – must thank conductor and Miami Music Festival Artistic Director Michael Rossi for his astute undertaking, the Miami Wagner Institute, which capped its second year with a remarkable performance at Arsht Center's Knight Concert Hall. Wagner aficionados eagerly awaited this live rendition of the composer's epics, a rarity in Miami, and were not disappointed. The enthusiastic response to this second annual offering demonstrates that there's an audience eager to experience Wagner in our tropics.
The first presentation last year featured distinguished soprano Christine Goerke and baritone Alan Held, who returned to conduct workshops this year alongside another Wagnerian star, soprano Christine Brewer. This year's program was more ambitious and the performers uniformly superior; these world-class professionals, all at early stages of their careers, created a memorable night for their Miami audience.
The MMF Symphony Orchestra met the enormous demands of the composer with great skill – although there were some excusable slips by the brass players that did not detract from an otherwise brilliant performance. The orchestra played better under Rossi than under Bradley Moore, who conducted the invocation of Erda from "Das Rheingold," featuring an effective Kristina Dandavino, and "In fernem Land" from "Lohengrin," sung by a clear-timbred but somewhat nervous Matthew Arnold. The "Lohengrin" excerpt, the only work presented that was not from "Der Ring des Nibelungen," felt out of context with the program as a whole.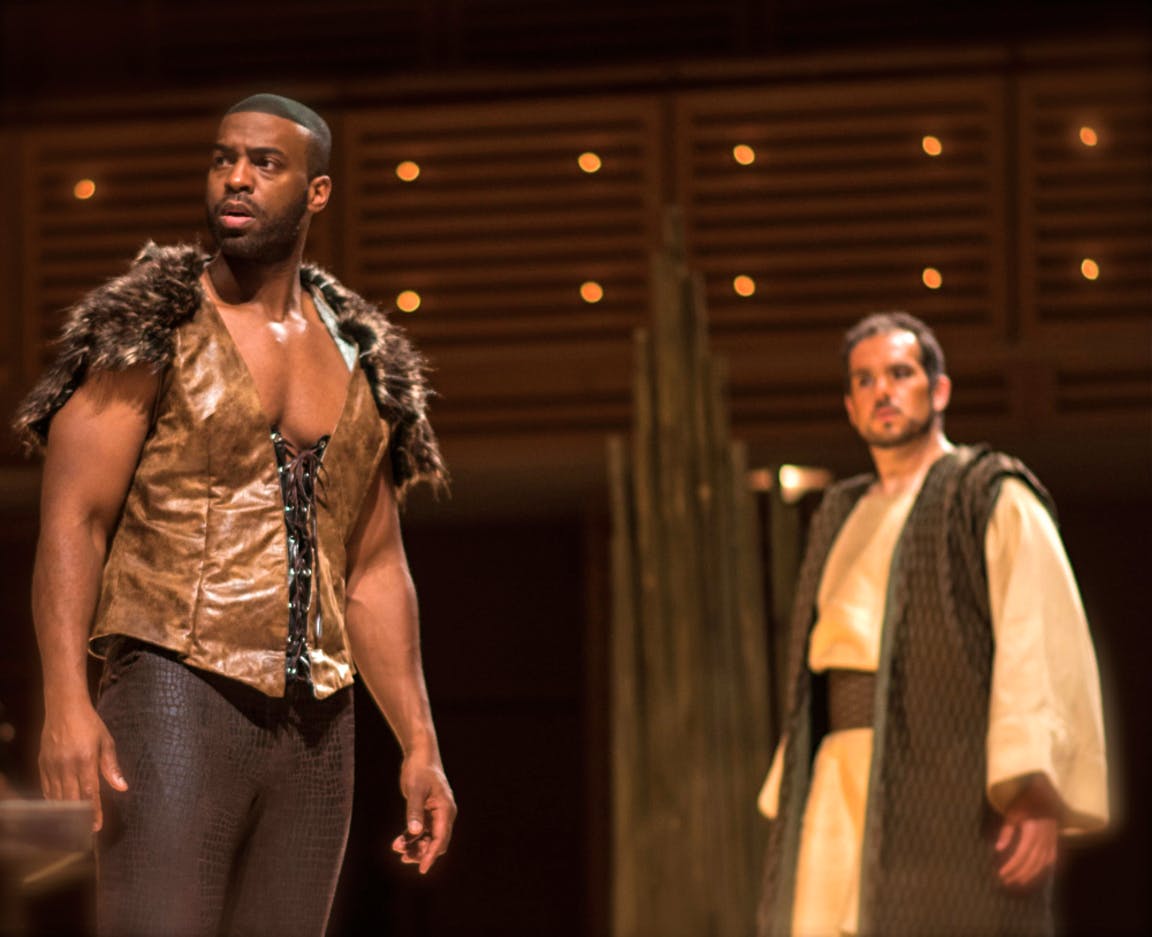 The rest of the evening was a succession of pleasant surprises. The prologue to "Götterdämmerung" featured three splendid Norns (in Norse mythology, norns are female beings who rule the destiny of gods and men.) Rossi had the happy idea of including this scene, which summarizes "Der Ring des Nibelungen." Megan Nielsen was splendid, as was Rehanna Thelwell, who left a strong impression as Erda last year. Julia Benzinger's charismatic presence and fresh contralto timbre evoked the noblest woods. This was followed by "Morgendämmerung und Siegfrieds Rheinfahrt" with a balanced performance by the orchestra under the skillful Rossi.
In the concert's second half, the first act of "Die Walküre" was a resounding success thanks to its three protagonists and the supportive orchestra . Elizabeth Baldwin's Sieglinde was perfectly chiseled, with a clear, self-assured lustrous voice, showing the facets of Siegmund's lost sister who was abused by her husband Hunding. Dominic Armstrong's Siegmund showed remarkable control and a powerful voice. After a solid "Winterstürme," he blended well with Baldwin in the final scene, though in the cry of "Wälse," he had a moment that was vocally a shade under his otherwise high level performance. Soloman Howard's Hunding was a revelation. Howard has found in this role an unbeatable calling card. Striking, terrifying, owner of a cavernous, rich instrument and a formidable presence – it is no accident that Howard is a rising, unstoppable star.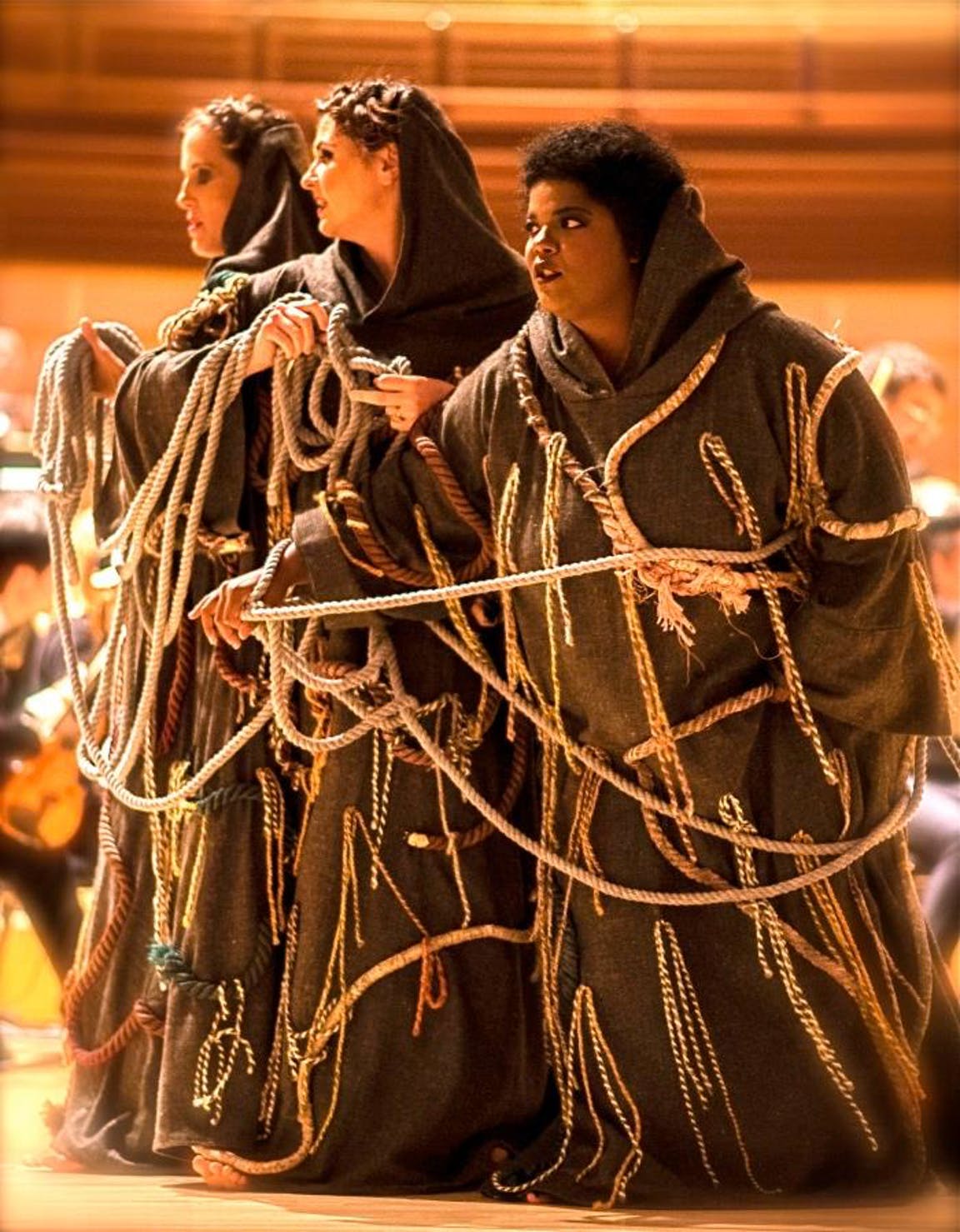 Despite not being presented in its entirety – the crucial "War es so schmälich" was missing – the third and final scene of the last act sparkled thanks to Brewer and Held, the night's two veterans of Wagnerian battles. The soprano brought her classic clarion sound to Brunhilde's exhortation, and the bass-baritone shone as a monumental Wotan who sang his farewell from the risers basking in red lights as a convincing magic fire. The movement on stage was fluid thanks to Stage Director David Carl Toulson's contributions, and the minimalistic stage decor fulfilled its function, as did the traditional costumes which worked well for most of the cast.
In summary, the Wagner Institute and the Miami Music Festival made the torrid Miami summer more pleasurable with this significant arts evening. Miami definitely looks forward to more Wagner next year.
Miami Music Festival – Wagner Institute
The Wagner Institute is one of many cultural initiatives brought to the community annually by Miami Music Festival.
Recent Content