When 'all the city's the stage,' even the baseball stadium becomes a theater
Arts / Article
The Saint Paul Saints' baseball stadium is smack in the middle of the city's thriving Lowertown Arts District. Neighboring businesses and public spaces have incorporated art into their regular routines, and the district has taken on a real "all the city's a stage" mentality.
It's fitting, then, that a local theater company is taking its newest production to the Saints' CHS Field. That doesn't mean, though, that the audience sits in the stands and watches the story unfold on the diamond. This is a movable play that takes viewers on a tour through the nooks and crannies of a working baseball stadium, watching scenes play out in luxury suites, press boxes, even the men's room.
Jack Reuler, director of both the play Safe at Home and its presenter Mixed Blood Theatre, described the show as "this 18-actor, 9-scene, moving-audience extravaganza within the confines of CHS Field in a play that is about immigration reform and racial politics, using baseball as a metaphor." That's a tall order on several levels, but that's par for the course for Mixed Blood. Based in Minneapolis's West Bank neighborhood, the company has been producing socially-relevant, politically-provocative theater since it was founded by a 22-year-old Reuler in 1976.
Safe at Home dives into hot-button issues with a gusto as unapologetic as its double-entendre title. The play takes place during the seventh game of the World Series between San Diego and the Texas Rangers. "It centers around this 25-year-old Dominican phenom who may or may not use the pitching mound as a soapbox to rail against government policy on immigration," Reuler said.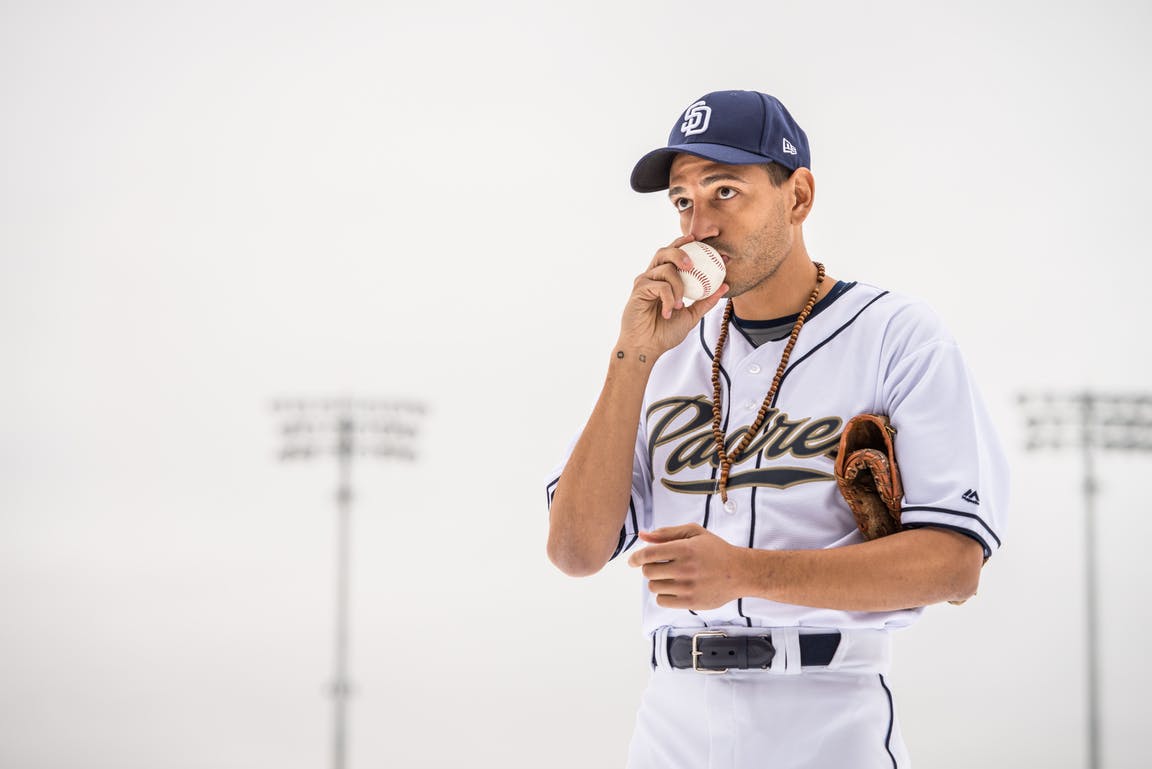 While the show isn't an explicit commentary on America's current real-life political situation – it was written well before the 2016 election – Reuler is quite aware of the timeliness of its themes.
"The play is set right before a presidential election. Both candidates have questionable policy, and there's a question as to whether this pitcher may challenge the positions of the candidates on a worldwide stage."
The story is set at San Diego's Petco Park, but CHS Field promises to serve as a more-than-worthy stand-in. The Saints organization has a reputation for experimentation and frequently welcomes artistic endeavors at the ballpark, including several previous Knight-funded projects, and the play pushes the trend of presenting art in untraditional spaces.
"I think in general, on a broader theme, that the future of live performance will have less and less of a stage-seating relationship between performers and audiences. Hopefully it won't be a novelty in a few years. We already see it in St. Paul, thanks in large part to the Knight Arts Challenge. There are now more and more of what's considered 'unconventional' venues."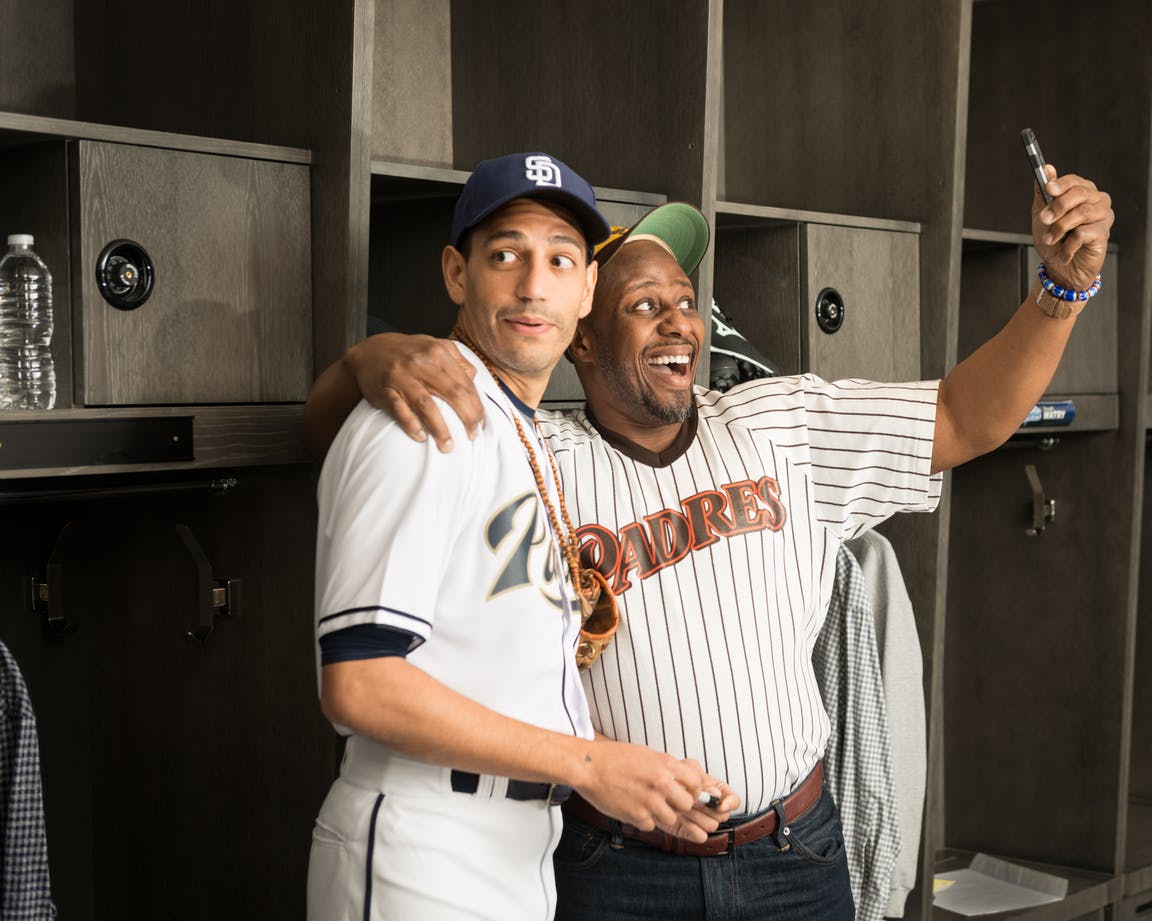 Whether attendees are first-time theatergoers or seasoned stage junkies, Safe at Home promises to give all comers a once-in-a-lifetime experience. "The audience gets to go to parts of the stadium that most people don't get to visit," Reuler noted. "Everybody being a voyeur to parts of baseball and conversations about baseball that are all under this umbrella of politics that they wouldn't normally get to have. I think they'll get a different sense of the relationship of big media dollars and its influence on racial politics and Latin-American baseball players in the major leagues."
And while this is unmistakably a play with more than a few messages to convey, Reuler doesn't want to give the impression that there's no joy in Mudville. "I make it sound like it's this heavy political diatribe. In reality it's this great, fun thing where people get to go to the batting cage, the locker room, the press box, the luxury suites, the men's room. The scoreboard will be on, the lights will be on. It will be a truly kinetic, interactive, entertaining experience for, we're hoping, thousands of people who see it in its short run."
Mixed Blood Theatre's Safe at Home runs March 7-12 at CHS Field in St. Paul. Visit mixedblood.com for admission information and more details.
Recent Content