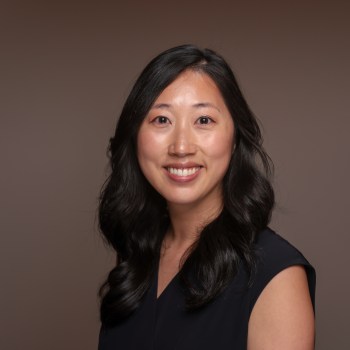 About
Ellen Hwang joined Knight Foundation in April 2019.
Previously, Hwang served the City of Philadelphia's Office of Innovation and Technology, where she oversaw the creation of SmartCityPHL, the city's first roadmap to guide the use of technology in serving the community and improving government services.
Before working with the City of Philadelphia, she directed programs at the city's Asian Arts Initiative. There, she collaborated with the community, as well as artists, culture-based organizations and schools to develop and implement youth programs that engaged them in arts and community development projects.
Hwang is a regular speaker on topics such as Smart Cities, community-driven technology planning and design, and engagement strategies for local government. She has presented at prominent events including SXSW, the Smart City New York Conference, and Tech Foundations for Congressional Staffers at the Georgetown University Law Center.
Hwang has lived in Philadelphia for 13 years and grew up in Greater Philadelphia.
She is a graduate of Temple University, where she earned her Bachelor of Arts degree in English and Master of Science in city and regional planning. She is a member of American Planning Association PA Emerging Professionals, and the CoLab Philadelphia Task Force with Jefferson University.