Raul Moas
Community and National Initiatives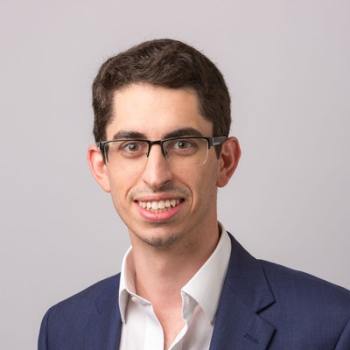 About
Raul Moas serves as a senior director at Knight Foundation where he leads the foundation's initiatives in building a more dynamic and robust community of entrepreneurs and startups in Miami, Florida. In this role, Raul has prioritized investments that build up Miami's talent pipelines as community demand for careers in tech accelerates and reaches new heights. Raul is also a scout for Lightspeed Venture Partners, a global venture capital firm, where he invests in early-stage enterprise and consumer technology companies.

Prior to joining Knight, Raul served as the managing director of Miami Angels, Florida's largest angel investor collective, which brings together exceptional entrepreneurs and accredited investors to fuel success. Beyond providing capital, Miami Angels collaborates with entrepreneurs to ensure they have access to best-in-class resources, advisors, and follow-on funding.

Raul previously served as the executive director of Roots of Hope, an international non-governmental organization focused on youth empowerment in Cuba. At Roots of Hope, Raul led the creation of programs like StartUp Cuba, which supports emerging entrepreneurs from the island in gaining practical skills, and social ventures like Discover Cuba, a B-Corp subsidiary which has facilitated hundreds of socially conscious trips and family reunifications.

Raul is passionate about Greater Miami and deeply involved in making his community a better place. He serves on the boards of The Miami Foundation, Beacon Council, Endeavor Miami, and Hispanics in Philanthropy. Raul is a CPA in the State of Florida.