Charles Thomas
Community and National Initiatives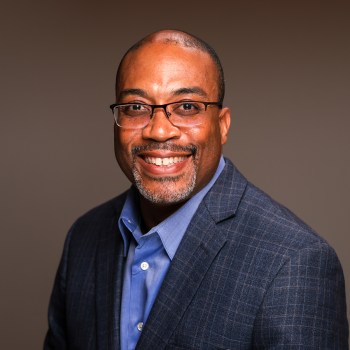 About
Charles Thomas joined Knight Foundation in February 2016.
Raised in Charlotte, Thomas is the former executive director of Queen City Forward, a hub for entrepreneurs who have business ideas that address social needs. As founding executive director, he was responsible for launching the organization and building programs to catalyze and support social entrepreneurship, college entrepreneurship and civic innovation.
Prior to leading Queen City Forward, he served as the director of education of The Light Factory Contemporary Museum of Photography and Film. During his tenure he expanded the museum's outreach program, increasing impact and earned revenue. He began his career working as a consultant for Andersen Consulting (Accenture).
A professional photographer, Thomas co-published a book of photography and stories with author Valaida Fullwood titled "Giving Back: A Tribute to Generations of African American Philanthropists." In addition to winning the 2012 Terry McAdam Book Award, Thomas and Fullwood partnered with Johnson C. Smith University to create and launch a traveling exhibition titled the "Soul of Philanthropy: Reframed and Exhibited."
He serves on the board of trustees of Charlotte Mecklenburg Library and the board of the East Mecklenburg High School Foundation. He is an active member of the New Generation of African American Philanthropy giving circle and served on the founding steering committee of TEDxCharlotte.
Thomas earned a bachelor's degree in economics from Duke University and is a graduate of several leadership programs, such as Leadership Charlotte, the Leadership Development Initiative and the Innovation Institute at the McColl Center for the Visual Arts. He lives in Charlotte with his wife, Micaila Milburn, and their three sons.