Knight supports informed and engaged communities where the Knight brothers owned and operated newspapers. We believe an engaged community is one in which people are attached to the place where they live and are invested in the community's future. Learn more through our Statement of Strategy.
In St. Paul, Knight aims to bolster high-growth entrepreneurship by supporting innovative ideas, projects and places. We leverage resource-providing organizations, including those with substantial investment capital, to foster a stronger network among entrepreneurs and create a welcoming environment for diverse, talented individuals to thrive. Through our investments, we strive to position St. Paul as a dynamic hub of creativity and inclusive economic growth.
Knight's St. Paul program centers on:
Cultivating a supportive ecosystem that enables high-growth entrepreneurship to scale and flourish in St. Paul, driving economic growth in our region.

Revitalizing the University Avenue corridor to foster business growth, retain residents and enhance the vibrancy of our city.

Raising the profile of St. Paul as a thriving hub for innovation, new ideas and creative endeavors.
Knight also invests in arts and culture as a way to connect people to place and to one another. Investing in arts and culture is central to Knight's effort to build stronger, better-informed and more engaged communities, which are critical for a more effective democracy. Learn more about Knight's Arts program.
Since 2000, Knight Foundation has committed more than $40 million in St. Paul, including support for the Central Corridor Funders Collaborative, which brought opportunity to new parts of the city through the development of the Green Line light rail; the Saint Paul Downtown Alliance, which engages private-sector partners to design a sustainable Business Improvement District downtown; and the creation of American Public Media's Glen Nelson Center downtown, which supports rising entrepreneurs, innovation and business development.
Recently, we have made significant commitments to further enhance the development and vibrancy of downtown St. Paul. One of our notable investments is a $1 million grant to the St. Paul Downtown Alliance, aimed at accelerating our efforts to transform downtown into an appealing destination for St. Paul residents. As part of this initiative, we are expanding the footprint of our downtown Business Improvement District to include the businesses along West 7th Street, promoting growth and revitalization along that corridor.
In addition, we are actively supporting public and civic engagement in the design and execution of the Mayor's Community-First Public Safety Initiative. To assist in this important endeavor, we have provided a grant of $200,000. By facilitating community involvement, we aim to foster a sense of ownership and collaboration, ensuring that the initiative effectively addresses the needs and concerns of all stakeholders.
Through these strategic investments, we are dedicated to fostering a dynamic and inclusive environment in downtown St. Paul and along the University Avenue corridor. Our focus is on nurturing economic growth and promoting the well-being of residents and businesses in these areas. 
St. Paul Community Advisory Committee Members:
Chris Hilger, Securian Financial;Fayneese Miller, Hamline University;Marcq Sung,McKnight Foundation;Alex West Steinman, The Coven;Rich Pakonen, Founder, PAK Properties
Knight's St. Paul Office:
370 Wabasha St. N
Suite 630
St. Paul MN 55102
COMMUNITY PROGRAM STAFF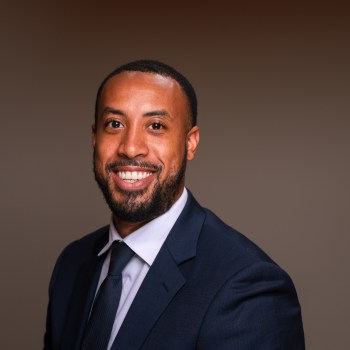 Jai Winston
Director/St. Paul
---