Connecting people to each other and the places where they live.
Public spaces are an important part of Knight Foundation's work in cities and the communities where we invest. We believe that great public spaces have the power to transform cities. They are where neighbors can meet and residents can enjoy local arts and culture, take a jog or spend time with family. They help to advance civic engagement and the attachment people feel to their cities — both necessities for creating more informed and engaged communities. Recent research by the Center for Active Design shows that public spaces can help to facilitate community connection, trust and involvement.
Knight has made major investments in this area, both nationally and at the local level. It is one of five foundations that supports Reimagining the Civic Commons, a national initiative piloted in Philadelphia, that seeks to bring people together, by revitalizing and connecting public spaces and countering the economic and social fragmentation that are all too common. Our Knight Public Spaces Fellowship supports exemplary leaders who transform the way we think about and use public spaces in the communities where we live.
Research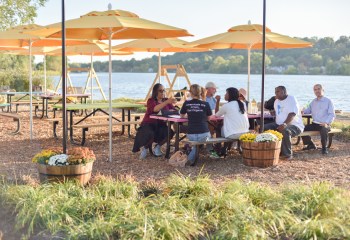 report
Download PDF In 2014, The Chicago Community Trust held its inaugural On the Table, which was designed to bring people together in small mealtime conversations for the purpose of brainstorming innovative solutions to address their communities' most pressing needs. Inspired by The Chicago Community Trust, The John S. and James L. Knight Foundation took On […]
November 12, 2018
On the Table National Report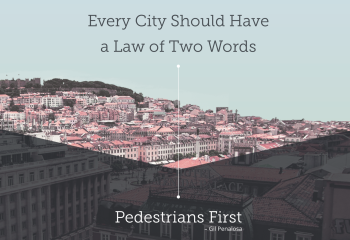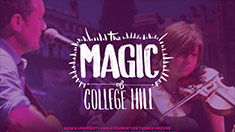 report
How a university and a foundation turned around a depressed community by getting people to invest again
December 2, 2014
The Magic of College Hill
Articles
Grants
Image (top): A 2016 project from Emerging City Champion Cristina Mas created a vibrant pop-up space in Miami's Brickell neighborhood to help residents envision the transformation possible by The Underline, a planned linear park beneath the city's Metrorail line. Photo by Catalina Ayubi Photography.