Christopher M. Austen
Trustee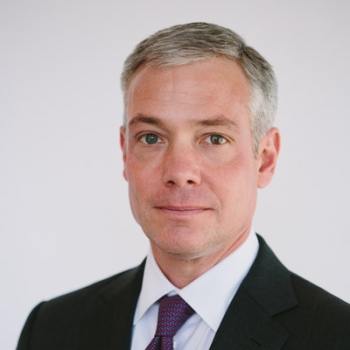 About
Christopher M. Austen was elected to Knight Foundation's board of trustees in March 2014. He chairs the Investment Committee and serves on the Audit Committee.
Austen is a managing partner of BPEA Private Equity, a Boston-based, private equity firm investing diversified small market buyout and growth funds as well as healthcare sector focused funds. He joined the firm in 2006 and manages the investment process, strategy implementation and operations and shares final decisions regarding investments.
Previously, he was CEO of a SaaS-based collaboration and communication company. Early in his career, Austen was a partner at Southeast Interactive Technology Funds, an early-stage IT-focused venture capital fund based in the Research Triangle Park in North Carolina.
With a diverse background as an entrepreneur and private equity investor, Austen currently serves on the limited partner advisory boards of numerous private equity funds and is a board member of The Original Footwear Company.
Austen previously served on the boards of the North Carolina Council for Entrepreneurial Development and the North Carolina Technology Association.
He is also President of the board of trustees of the Meadowbrook School of Weston, Massachusetts, a private, nonprofit, coeducational independent day school for grade K-8 students.
Austen is the son of Dr. W. Gerald Austen, a previous chair of Knight Foundation's board of trustees who was a friend and physician to founders John and James Knight. As a result, Austen experienced many personal moments with the Knight brothers and their family.
He earned a Bachelor of Arts from Duke University and a Master of Business Administration from Duke University's Fuqua School of Business. He and his wife, Penny, have three children.