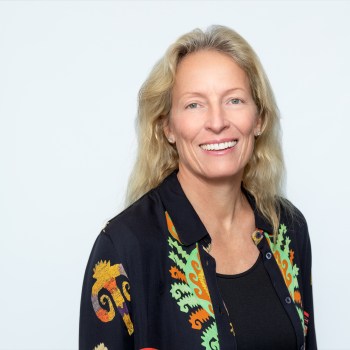 About
Shona L. Brown was elected to Knight Foundation's board of trustees in 2019. She chairs the Governance Committee and serves on the Program Committee.
Brown is a technologist and business strategist. She joined Google's executive team in 2003. She served as senior vice president of business operations until 2011 when she transitioned to a role leading Google's technology for social impact efforts; in January of 2013, she moved into an advisory role with the company.
Currently, Brown serves on the board of PepsiCo, Atlassian Corp and DoorDash. She is also a board member of several nonprofit organizations, including Code for America and The Center for Advanced Study in the Behavioral Sciences at Stanford.
Prior to joining Google, Brown was a partner at McKinsey & Company, where her focus was working with technology companies on growth strategy and portfolio transformation. She is the author of "Competing on the Edge: Strategy as Structured Chaos," which introduced a new strategic model for competing in volatile markets. Brown has a bachelor's degree in computer systems engineering from Carleton University in Canada, a master's degree in economics and philosophy from Oxford University (which she attended as a Rhodes scholar), in addition to her Ph.D. from Stanford.