Stephanie Bell-Rose
Trustee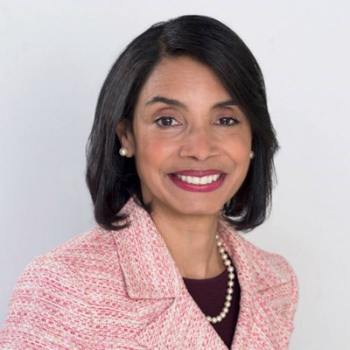 About
Stephanie Bell-Rose was elected to Knight Foundation's board of trustees in 2011. She is the chair of the Audit Committee and serves on the Governance and Investment Committees.
She serves as TIAA senior managing director and head of the TIAA Institute, a division of Teachers Insurance Annuity Association.
The TIAA Institute produces original research and insights on issues pertaining to financial security and organizational effectiveness for the educational, nonprofit and public sectors. Through studies, knowledge-sharing convenings, award programs and strategic collaborations, the Institute promotes thought leadership, and informs decision-making across sectors served by TIAA.
Prior to her appointment at TIAA, Bell-Rose served as president of the Goldman Sachs Foundation, whose mission was to promote excellence and innovation in education worldwide. She also served as counsel and program officer for public affairs at the Andrew W. Mellon Foundation, where she directed legal affairs, acted as plan sponsor for retirement plans, and led philanthropic initiatives in education and public policy.
Bell-Rose was named by Women of Color magazine as one of the "2011 Top Women in Retail and Finance," and Diverse Issues in Higher Education recognized her higher education contributions in its March 2012 article, "Leading the way: 25 women making a difference." In January 2009, she received the first John H. Niemeyer Award for Leadership in Advancing Educational Equity and Excellence from Bank Street College of Education.
Bell-Rose's other awards include the John F. Kennedy School of Government Alumni Achievement Award and Crain's New York Business's "100 Most Influential Women in New York City, 2007."
She received A.B., J.D. and M.P.A. degrees from Harvard University.