Stephanie Bell-Rose
Trustee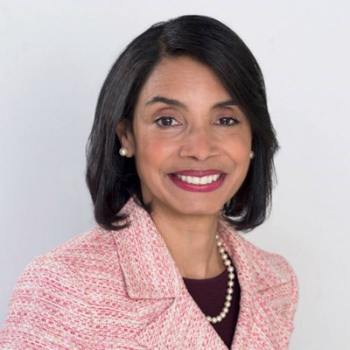 About
Stephanie Bell-Rose was elected to Knight Foundation's board of trustees in 2011. She is the chair of the audit committee and serves on the governance and investment committees.
Bell-Rose is a corporate, philanthropy and governance professional. From 2010 to 2020, she served as a senior managing director at TIAA, a Fortune 100 financial services company, where she led the firm's thought leadership organization charged with conducting economic research and supporting organizational effectiveness of education and charitable institutions. She chaired the company's Thought Leadership Governance Council and served on the firm's Enterprise Leadership Group and the Management Committee of the institutional financial services division.
Prior to her appointment at TIAA, Bell-Rose was a managing director at Goldman Sachs in the office of the CEO and founding president of the Goldman Sachs Foundation for ten years, overseeing that organization's international philanthropy initiatives. Prior to this, Bell-Rose served for eleven years as legal counsel and program officer for public affairs at the Andrew W. Mellon Foundation, where she headed the foundation's legal office and led grant programs in education, economics and public policy in the US and abroad.
Bell-Rose serves as a director of the Association of Black Foundation Executives, Hispanic Scholarship Fund and trustee emerita of the Barnes Foundation, where she was previously vice-chairman of the board. She is co-founder and board vice-president of the Steve Fund, a not-for-profit organization promoting mental health and emotional well-being of young people of color.