A.J. D'Amico
Learning and Impact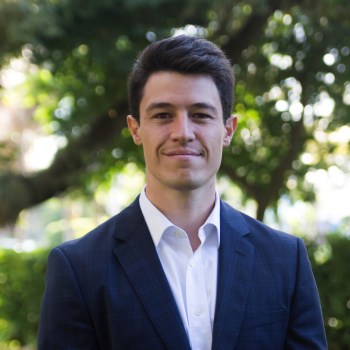 Director/Media and Democracy
About
A.J. D'Amico joined the Knight Foundation in March 2023 as Director of Media & Democracy. In that role, A.J. facilitates the growth of the Knight Research Network, manages grants aimed at translating cutting-edge research on the role of media and technology on our democracy into actionable policy options, and encourages the furtherance of the Knight Foundation's mission to build more informed and engaged communities. He brings extensive government and legal experience collaborating with government officials, community organizations, and interest groups in the policymaking, advocacy, and litigation processes.

Before joining Knight, A.J. was an associate at two pre-eminent Miami law firms, where he represented clients foreign and domestic in a diverse array of litigation matters, spanning from complex commercial disputes and class actions to constitutional civil rights cases. A.J. also served as a judicial clerk for the Honorable Paul C. Huck in the United States District Court for the Southern District of Florida. Prior to his legal career, A.J. served as a legislative assistant in the Florida Senate.

A.J. earned a Bachelor of Science in Political Science and Economics from Florida State University as well as a Juris Doctor from the University of Florida Levin College of Law, where he graduated with honors and served as the Editor in Chief of the Florida Law Review. A.J. is a native and current resident of Miami, Florida.