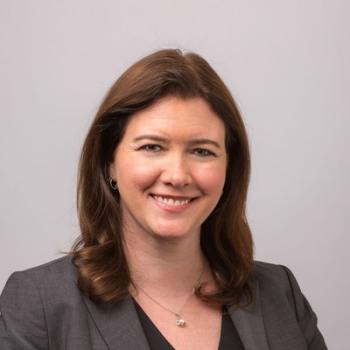 Senior Director/Learning and Impact
About
Ashley Zohn joined Knight Foundation in January 2019.
Prior to Knight, Zohn oversaw the Continuous Improvement Program at the Federal Emergency Management Agency (FEMA). In this capacity, she was responsible for reviewing the agency's responses following federally-declared disasters and building continuous improvement capacity at FEMA's disaster operations.
In a prior role as analytics branch chief, Zohn oversaw a research portfolio of internal consulting projects, including the FEMAStat program, a series of collaborative, in-depth, data-driven studies of organizational challenges. Before becoming the branch chief, she was director of the FEMAStat program. In six years with FEMA's Enterprise Analytics Division, she led or participated in over 40 analytical studies.
Before FEMA, Zohn worked in community outreach and disaster preparedness education at the American Red Cross. Zohn began her career in marketing science and served as a senior consultant at Marketing and Planning Systems, a strategic market research firm.
She holds a Bachelor of Arts in sociology from Princeton University, a Master of Business Administration from MIT Sloan School of Management and a Master of Public Administration from Harvard Kennedy School of Government. She is a native of Miami.