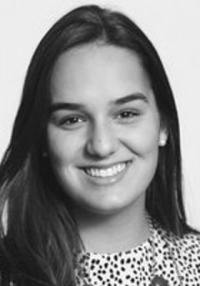 About
Carolina Wilson joined Knight Foundation's 2014 summer internship program in June. She worked with Michael D. Bolden, the editorial director.
Wilson recently graduated with a Bachelor of Arts from the University of Notre Dame, where she studied honors English and pre-health studies. Her interest in journalism began when she started as a news writer for her student-run campus newspaper, The Observer. Wilson also served as executive editor for the 2014 Dome Yearbook and worked as a reporting intern for The South Bend Tribune.
A Miami native, Wilson worked as a community news reporter for Miami's Community Newspapers in 2013.
Wilson plans to attend Stanford University's Graduate Program in Journalism in the fall.