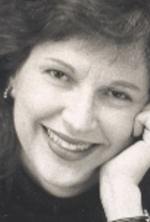 Knight Chair in Media and Religion, University of Southern California
About
Diane Winston is the Knight Chair in Media and Religion at University of Southern California. Winston is the publisher of Religion Dispatches, an online magazine covering religion, politics and culture. She holds a Ph.D. from Princeton University in religion, and master's degrees from Columbia University Graduate School of Journalism and Harvard Divinity School.
Winston has authored and edited several books, including "Red Hot and Righteous: The Urban Religion of the Salvation Army," "Faith in the Market: Religion and Urban Commercial Culture," "Small Screen, Big Picture: Television and Lived Religion," and the "Oxford Handbook of American News and Religion." Her current book is on religion, the news media and the Reagan revolution, and she is co-editing a book on religion in Southern California, and one on religion and reality television.
As a reporter, Winston worked for The Baltimore Sun, Dallas Times Herald and Raleigh News and Observer. She has been published by The New York Times, The Wall Street Journal, The Washington Post, the Los Angeles Times and Chronicle of Higher Education among other publications.