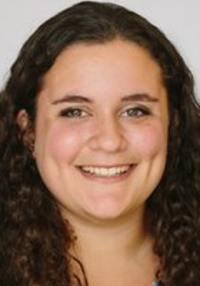 About
Emma Schrager joined the Knight Foundation's 2014 Internship program in June. She worked with Matt Haggman, the Miami program director.
Schrager, a Miami native, is a rising junior studying economics at Brown University. In the fall, she plans to study in Barcelona, Spain.
Outside of academics Schrager is involved with Brown's Swearer Center for Public Service as a visual arts coordinator for Brown Elementary After-school Mentoring. She also works with the Interfaith Exchange, which facilitates community service and interfaith dialogue for Providence, R.I., high school students.
Schrager is also a member of the sales team of the Brown Daily Herald, Brown's student-run newspaper.