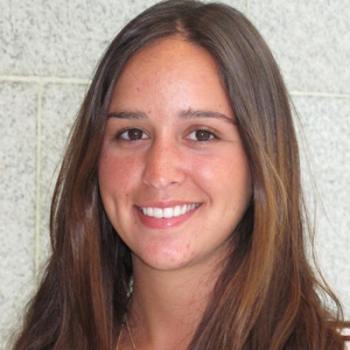 About
Boston College '13, English and Art History
Hometown
Miami, Florida
Class
Summer 2012
Gabriela Lorido joined the Knight Foundation as a 2012 intern in Administration.
She is a rising senior at Boston College majoring in English and Art History, and studied abroad in Madrid last fall. She volunteers as a language tutor and helps organize BC's annual arts festival. Last summer she has worked as a production assistant for the Starz TV series Magic City. Lorido is a Miami native and attended Carrollton School of the Sacred Heart.
As a native Miamian, I was originally attracted to an internship at Knight for practical reasons: I could live at home, network with leaders of the Miami community, build my resume, and get paid. Although my previous work experience was unrelated to philanthropy, I soon learned that Knight is not simply a charitable organization; it is a beacon of innovation, creativity and transformational change—all of which contribute to Knight's "informed and engaged" mission. What exactly does this mean? I had the same question.
Working with the administration department/events-planning team has been an exceptional experience. I have helped organize several successful Knight events including Board meetings, our annual Family Day, and our upcoming Board of Trustees Philadelphia Community visit. (Note: This means a lot of delicious food, all the time.) Furthermore, I have had the opportunity to collaborate with VPs and other interns on cross-departmental projects. During my time here, I have been given the freedom to take initiative, voice constructive criticism, and implement change. I have been challenged to think critically and skeptically, but never cynically. Although most of my work was done at my desk or inside a conference room overlooking Biscayne Bay, some of the most meaningful experiences I've had at Knight have taken place in the kitchen. Every day at 2 p.m. Cuban coffee is made, attracting a small flock of employees willing and eager to spend a few minutes in conversation ranging from yesterday's TED talk to the art of Instagramming to Chihuahuas.
Although my time here hasn't made me less confused about what Master's degree I want to pursue or which city to live in next, it has undoubtedly shown me the value in working in an open, energetic environment filled with some of the most diverse, brilliant, kind, and passionate individuals I have ever met. I believe it is these individuals who define Knight's "informed and engaged" platform by first living it on a daily basis and then reflecting it in their work initiatives, and I aspire to live by those words wherever I go next.