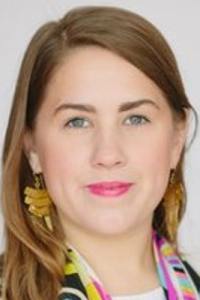 About
Georgiana Payne joined Knight's 2014 summer internship program in June. She worked with Nicole Chipi, the arts program associate.
Payne graduated from Temple University in January 2013 with a bachelor's degree in art history. Since then she has pursued a career in the arts in her hometown of Washington, D.C., while maintaining her own visual and social arts practice.
Specializing in community engagement and social media strategy, Payne has worked in a number of D.C.-based nonprofit art spaces and museums.