Jai Winston
Community and National Initiatives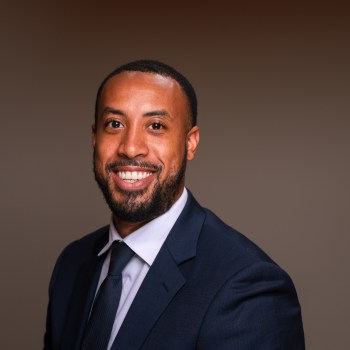 About
Jai Winston joined Knight Foundation in 2016.
Previously, Winston was an associate of strategy and corporate development in the Office of the Chairman and Chief Executive Officer at Ariel Investments, a minority-owned money management firm in Chicago. At Ariel Investments, he focused on working with senior members of the firm and on other firm-wide strategic initiatives. In addition, he co-led several of the CEO's special projects, including some of the firm's national work on financial literacy and minority entrepreneurship.
Winston was an integral member of Ariel's team leading the Chicago Financial Education Initiative, which brought together the President's Advisory Council on Financial Capability for Young Americans, the city of Chicago treasurer's office, Chicago Public Schools, and several other city agencies, community organizations, and private-sector partners. Winston also managed the Black Corporate Directors Conference, an annual gathering of black directors serving Fortune 500 boards, which focuses on corporate governance and advancing diversity and inclusion in the boardroom. Preceding that role, Winston was special assistant to the chief of staff in the Office of the Chairman and Chief Executive Officer.
Prior to joining Ariel Investments, Winston spent four years working at the nexus of politics, policy and business. He worked on the 2013 Presidential Inaugural Committee with the White House Office of Intergovernmental Affairs. He served as the Illinois deputy finance director for President Barack Obama's 2012 re-election campaign and as the North Carolina deputy finance director for the 2012 Democratic National Convention Committee.
Winston serves on the board of the Illinois Humanities Council, and is also a member of the Lookingglass Theatre and buildOn junior boards, the Emerging Leaders Board for the Mikva Challenge, and the advisory board of INVEST Chicago. He is a former steering committee member for the Federal Reserve Bank of Chicago's Financial Services Pipeline Initiative.
Winston earned a bachelor's degree in political science from Howard University in Washington, D.C.