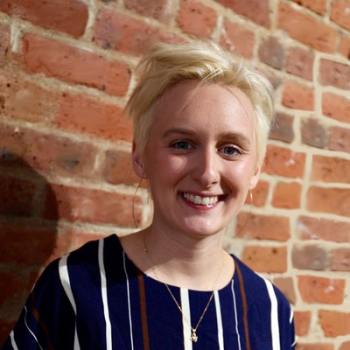 2017 Technology Innovation Intern
About
Jayne Butler joined Knight Foundation's 2017 summer internship program in June. She works with the Technology Innovation program.
Butler is entering her final year as an MFA student in the Emergent Digital Practices program at the University of Denver. At DU, she works as a graduate teaching assistant and serves on the student advisory board for Project X-ITE, a cross-disciplinary initiative supporting the intersection of technology, innovation, and entrepreneurship on and off campus.
Prior to her internship with the Knight Foundation, Butler interned with art museums in the Denver area. Last summer, she helped orchestrate the first outdoor digital animation festival in downtown Denver's Theatre District, called Supernova Festival.
Although Butler loves the Rocky Mountains, she is excited to spend the summer in Miami. She is looking forward to exploring the art and culture of the city and spending time at the beach.