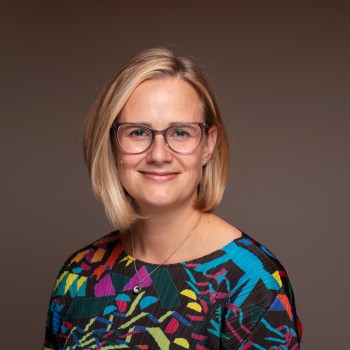 About
Jennifer Farah joined Knight Foundation in 2022 as director of arts. She is a design innovator whose career has been focused on leading and teaching the development of sustainable, participatory technologies that scale for great impact.
Most recently, Jennifer built a leading edge food technology company, SproutsIO Inc., where she was recognized through selection as a Wired Innovation Fellow, INK Fellow and Cartier Women's Initiative Finalist, among other accolades.
Trained as an architect at the University of Miami and then Columbia University, Jennifer practiced architecture for a number of years before returning to academia to develop novel research at the MIT Media Lab that formed the genesis of SproutsIO Inc.
Along the way she has worked for large scale firms and institutions like Arquitectonica Intl. and the Metropolitan Museum of Art, was a partner in the research and design studio fluxxlab that advanced innovative energy solutions, in addition to being selected as a resident artist at Eybeam Art & Technology Center. Jennifer taught design and sustainability courses as faculty at Columbia University, CUNY and Pratt Institute and she continues to give talks internationally.
Jennifer's work has been featured in such publications as Bloomberg Pursuits, Wall Street Journal Magazine, Vogue, Financial Times, Elle Décor, Wired Magazine, Popular Science, NPR, Fast Company, Metropolis Magazine and GOOD Magazine.