Kelly Jin
Community and National Initiatives Program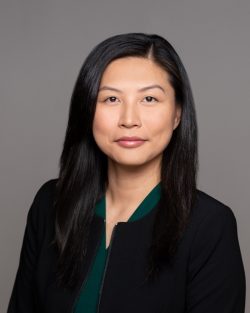 VP/Community and National Initiatives
About
Kelly Jin joined Knight Foundation as vice president of community and national initiatives in 2021.
She brings data, technology, and strategy experience in federal, state and local governments. Most recently, she served as chief analytics officer for the City of New York and head of the Mayor's Office of Data Analytics, where her office focused on delivering data insights for a more equitable and efficient city, including in its response to the COVID-19 pandemic.
Previously, she was a director at the Laura and John Arnold Foundation and worked in the White House Office of Science and Technology Policy, where she advised the U.S. chief technology officer and chief data scientist.
Jin speaks nationally on using data and technology to responsibly improve governments and organizations. Her teams and projects have been featured in Wall Street Journal, Forbes, The Economist, New York Times, PBS NewsHour, Wired, City & State, and Governing.
Jin holds a Bachelor of Arts in economics from the University of Pennsylvania.