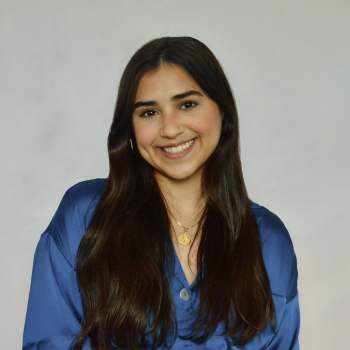 Intern/Community and National Initiatives
About
Lara is a computer engineering undergraduate student at Florida International University, with a concentration in data system software and artificial intelligence and big data.
Lara volunteered as an undergraduate research assistant for the Biomechatronics Group at the MIT Media Lab, where she directed logistics planning proposals to implement mobile health clinics in Sonora, Mexico using GIS-based MCDA (geographic information systems based multi criteria decision analysis.) She also led a geospatial analysis project using QGIS and ArcGIS Online platforms to assess socioeconomic and epidemiological trends in three countries: United States, Mexico and Sierra Leone.
She was most recently selected as a student leader to attend Google's 6th Annual Latinx Student Leadership Summit. Lara was one of 130 students out of 870+ applicants selected to attend exclusive fireside chats, leadership sessions, tech/non tech skill building workshops designed for Latinx and Hispanic students in the tech and engineering space.
Lara has also worked for StartUP FIU, an entrepreneurship hub at FIU meant encourage and support entrepreneurship and innovation for their students, faculty and general Miami community through experiential learning and insightful conversation.