Lilly Weinberg
Community and National Initiatives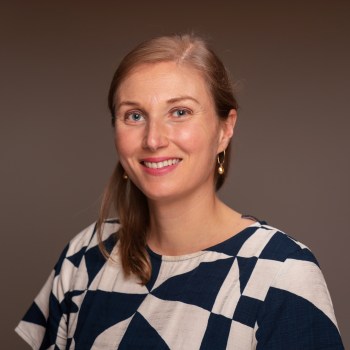 Senior Director/Community and National Initiatives
About
Lilly Weinberg joined Knight Foundation in August 2012. She is the senior director with the Community and National Initiatives, managing Knight's $140 million investment in 18 small to midsize Knight communities.
Weinberg graduated from the Harvard Kennedy School and the MIT Sloan School of Management, where she concurrently earned master's degrees in public administration and business administration. While attending graduate school, she worked with the Boston Redevelopment Authority and the New York City Economic Development Corp., in both cases creating strategies to promote economic development, entrepreneurship and business growth. She also worked with CVS Caremark on successfully developing new marketing and digital strategies.
Prior to entering graduate school, Weinberg worked with the Connected by 25 Institute, where she specialized in simplifying complicated foster care policies and implementing them.
Weinberg earned a bachelor's degree in economics and environmental studies from Emory University, which allowed her to study and research sustainable development in Botswana, Namibia, Peru, and Turks and Caicos.
A resident of Coconut Grove, Weinberg is active in Miami civic life. She is a graduate of the Leadership Miami class and was a fellow of New Leaders Council. She then served as the executive director and on the advisory committee for the New Leaders Council Miami Chapter until 2016. In 2018, she was chosen to participate in the Leadership Florida Connect Program and Miami's Young American Leadership Program at Harvard Business School.She also serves on the Board of Directors for the International Downtown Association and The Friends of the Underline, a proposed 10-mile linear park and urban trail under the Miami-Dade Metrorail.