Paul Blake
Communications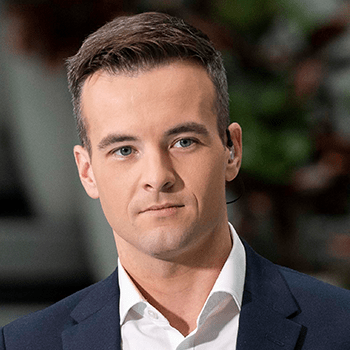 Director/Marketing and Communications
About
Paul Blake joined Knight Foundation in 2023 as director of marketing and communications. Previously he worked as a reporter for BBC News and ABC News, and as a communications professional at the World Bank.
As a journalist, Blake reported for television, radio and the web in locations across North America, in Latin America and the Caribbean, the Middle East and the United Kingdom. Primarily, he covered business and economics, with shorter stints covering natural disasters, politics, security and diplomacy.
At the World Bank, Blake launched and led the day-to-day production and distribution of the organization's flagship podcast and YouTube series. He regularly led the creative strategy and content production for a number of global reports. Additionally, he was deeply involved in the organization and production of the Spring/Annual Meetings of the International Monetary Fund and the World Bank Group, one of the most significant gatherings of global economic officials. His creative production work allowed him to travel around the world, filming and producing in a number of countries.
Blake is a native of North Carolina, holds a bachelor's degree in government and politics from the University of Maryland, and a master's degree in international business and policy from Georgetown University.