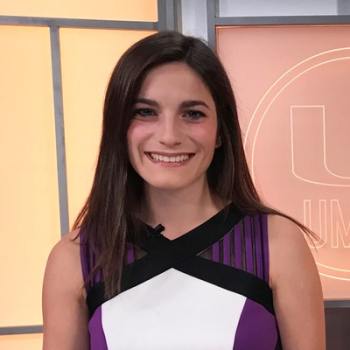 About
Robyn Shapiro joined Knight Foundation's 2018 internship program in June. She works with director of journalism, LaSharah Bunting, and the rest of the journalism team.
Shapiro has just graduated from the University of Miami with a major in broadcast journalism and minors in marketing, entrepreneurship and motion pictures. At the University of Miami, she was on the school's television channel, UMTV, as an anchor and reporter for the half hour long news show, NewsVision, and entertainment show, Pulse. She also served on the executive board of the President's 100, an exclusive group of ambassadors for the university. Prior to Knight Foundation, she interned at digital marketing start-up Brave One Agency in 2015, MSNBC on Live with Tamron Hall in 2016 and on the MSNBC Live Editorial Content Team in 2017.
Originally from Vermont, Shapiro is excited to spend the summer event planning and evaluating the media landscape of Knight communities.