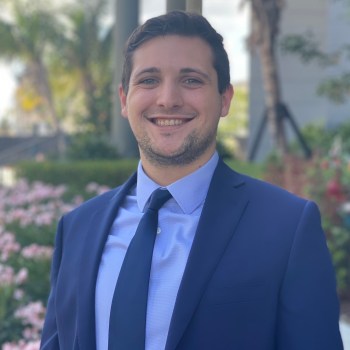 Intern/Learning and Impact
About
Samuel Rosenberg joined the Knight Foundation's internship program in June 2021. He works with the learning and impact department.
Rosenberg is a student at the University of Miami pursing a degree in business analytics and psychology. At Miami, he is a part of Alpha Epsilon Pi and UPUP – the service dog training club. This embodies his two loves in life of dogs and taking care of his dog and going out to see friends and meeting new people.
Living in Philadelphia his whole life until college, Rosenberg found a new love in Miami — no winter. He is excited to help the learning and impact team create data-driven solutions for various research and grant making processes.