Jason Spingarn-Koff
Knight Chair — Independent of Knight Foundation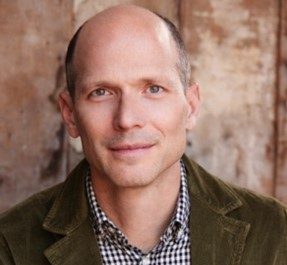 Knight Chair of Climate Journalism, University of California/Berkeley
About
Filmmaker, journalist and media trailblazer Jason Spingarn-Koff is leading efforts to reinvent journalism about climate change as the Knight Chair of Climate Journalism at the University of California at Berkeley.
Spingarn-Koff spent seven years as director of original documentary programming at Netflix, overseeing work that has transformed public perceptions of the natural world and our role in preserving it. Before that, he launched and oversaw the pioneering Op-Docs initiative at The New York Times, helping transform the media landscape for short-form documentaries.
From 2015 to 2022, at Netflix, he oversaw more than 100 global films and series, winning four Academy Awards for the company. They included the Oscar-winning film "My Octopus Teacher," the Emmy winning series "Our Planet" and the Peabody Award-winning film "Chasing Coral." A champion of innovative nonfiction forms and emerging talent, he also co-created the acclaimed series "Explained and Abstract: The Art of Design."
At The New York Times, his Op-Docs initiative for short opinion documentaries by independent filmmakers published more than 165 short films and winning two Emmys and a Peabody Award.
His work on climate change builds on years covering the intersection of science, technology and society — from early work for PBS/NOVA, MSNBC, Time and Wired, to his independent directorial debut feature "Life 2.0" (2010 Sundance Film Festival), to a mid-career Knight Science Journalism Fellowship at MIT.
Spingarn-Koff earned his master's in journalism from UC-Berkeley in 2001, and in 2023 was a co-teacher and thesis adviser in the documentary production program. He graduated from Brown University with a bachelor of arts degree in history. He is a member of the documentary branch of the Academy of Motion Pictures Arts and Sciences.