On Feb. 22-24, the 15th Annual Knight Media Forum (KMF), examined current trends impacting our democracy. Top thought leaders in philanthropy, journalism, education, tech, and policy shared their insights and answered your questions about the hot topics across communities and the nation.
KMF is the premiere event for leaders across these sectors to put forward new ideas and exchange diverse perspectives. At year 15 and looking forward, Knight Media Forum provides a respected platform to discuss relevant trends affecting American society now and in the future.
---
Agenda + Video Playback
Day 1: Tuesday, Feb. 22, 2022
2 p.m. ET: Welcome
Alberto Ibargüen, Knight Foundation

Lilly Weinberg, Knight Foundation and Knight Media Forum Day 1 Host
2:30 – 3:15 p.m. ET: Howard University, in conversation with Alberto Ibargüen
How Howard University worked to reframe and elevate the conversation around truth, journalism and clarity.
Dr. Wayne Frederick

Nikole Hannah-Jones

Ta-Nehisi Coates
3:20 – 4:20 p.m. ET: Breakout sessions
Funding local journalism in large cities: Chicago Case Study
Matt Moog, Chicago Public Media

Maple Walker Lloyd, Block Club Chicago

Tracy Baim, Chicago Reader

Andrés Torres, Robert R. McCormick Foundation

Moderator: Jim Brady, Knight Foundation
Small, rural or midsize communities: Building information access
Mark Trahant, Indian Country Today

Karen Lambert, The Peyton Anderson Foundation

Sue Cross, Institute for Nonprofit News

Host: Raul Moas, Knight Foundation

Moderator: Charles Thomas, Knight Foundation
How to partner with television and radio to inform community
Lee Zurik, WVUE-TV

Ju-Don Marshall, WFAE

Moderator: Raney Aronson-Rath, Frontline
COVID coverage: Funders address health misinformation
Rick Weiss, American Association for the Advancement of Science

Kristen Oliveri, New Hampshire Charitable Foundation

Rose Hoban, North Carolina Health News

Moderator: Aimei Yang, USC Annenberg School of Communication and Journalism
Addressing disinformation targeted at communities of color
Paul Waters, Democracy Fund

Mazin Sidahmed, Documented

Nora Benavidez, Free Press

Julio Vaqueiro, Noticias Telemundo

Moderator: Brandi Collins-Dexter, Shorenstein Center, Harvard

Host: Jai Winston, Director/St. Paul, Knight Foundation
Who is informing Millennials and Generation Z?
Dave Jorgenson, Video Producer, Editor & Writer, The Washington Post

Yvonne Leow, Newmark School of Journalism

Cooper Carragher-Haim, Dwight-Englewood School

Moderator: Jon Belgrad, Knight Foundation,
4:24 – 5:15 p.m. ET: Diverse decision makers in news: temporary trend or enduring equity?
As our communities change, so too should our newsrooms. See who's managing the change and how they're building reimagined newsrooms.
Kevin Merida, Los Angeles Times

Versha Sharma, Teen Vogue

Rashida Jones, MSNBC

Moderator: Stephanie Mehta, Fast Company
5:15 – 5:30 p.m. ET: Day 1 Closing
Lilly Weinberg, Knight Foundation, and

Knight Media Forum Day 2 Host
---
Day 2: Wednesday, Feb. 23, 2022
2 p.m. ET: Day 2 Welcome
Kelly Jin, Knight Foundation, and

Knight Media Forum Day 2 Host
2:10 – 2:50 p.m. ET: Modeling the media organization of the future
Jim VandeHei, Axios

Alberto Ibargüen, Knight Foundation
2:51 – 3:50 p.m. ET: New approaches for local journalism
Lauren Gustus, Salt Lake Tribune

Lauren Williams, Capital B News

Jay Allred, Richland Source

Moderator: Jim Brady, Knight Foundation

Note: The document Lauren Gustus mentioned during this is here: https://kf.org/3JQBX0I
3:50 – 4:35 p.m. ET: Is collaboration our future?
Kinsey Wilson, Newspack at Automattic,

Mary Walter-Brown, News Revenue Hub

Tracy Brown, WBEZ

Dale R. Anglin, The Cleveland Foundation

Moderator: Karen Rundlet, Knight Foundation
4:37 – 5:25 p.m. ET: What is government's role in supporting the news?
Graciela Mochkofsky, Center for Community Media, CUNY

Julie Sandorf, Revson Foundation

Steve Waldman, Report for America

Moderator: Sonja R. West, University of Georgia School of Law
5:25 p.m. ET: Day 2 Closing
Kelly Jin, Knight Foundation, and

Knight Media Forum Day 2 Host
---
Day 3: Thursday, Feb. 24, 2022
2 p.m. ET: Day 3 Welcome
Jim Brady, Knight Foundation, and

Knight Media Forum Day 3 Host
2:10 – 3:00 p.m. ET: The World Ahead; The emerging tech trends shaping our futures
Amy Webb, Future Today Institute
3:02 – 3:45 p.m. ET: The Medical Beat: Battling mis/disinformation in healthcare communications
Dr. Daniel Fagbuyi, ER Physician and Obama Admin. Biodefense Appointee

Katrine Wallace, PhD, University of Illinois at Chicago

Jennifer Paganelli, Real Chemistry

Dr. Rajiv Shah, Rockefeller Foundation

Moderator: Claire Wardle, Brown University School of Public Health
3:45- 4:30 p.m. ET
Dave Isay, One Small Step
4:30-4:45 p.m. ET
Alberto Ibargüen, Closing remarks and polling results
---
Featured Speakers
---
All Speakers
Allred is president of Source Media Properties, which includes three local news sites, a full-service digital marketing agency and an artificial intelligence startup. The Source Brand Solutions marketing team creates compelling messaging for clients across the United States. The Source newsrooms are known for their tightly-focused local coverage, entrepreneurial culture and national leadership in audience engagement and the practice of solutions journalism. Source reporters serve nearly a half million users a month across four counties in North Central Ohio. Allred also serves as a board member of LION Publishers and is deeply involved in the civic life of Mansfield, Ohio. 
Aronson-Rath is executive producer of FRONTLINE, PBS's flagship investigative journalism series, and a leading voice on the future of journalism. She oversees FRONTLINE's reporting on air and online, and directs the series' editorial vision, executive producing over twenty documentaries each year on critical issues facing the country and world. Under her leadership, FRONTLINE has earned two Oscar nominations and won every major award in broadcast journalism, including Peabody Awards, Emmy Awards, an Institutional Peabody Award and the first Alfred I. duPont-Columbia University Gold Baton in a decade.
Baim is president and co-publisher of the Chicago Reader. She is also co-founder of Windy City Times. Baim received the 2013 Chicago Headline Club Lifetime Achievement Award. She is in the NLGJA: The Association of LGBTQ Journalists Hall of Fame, the Association for Women Journalists-Chicago Chapter Hall of Fame and the Chicago LGBT Hall of Fame. She has won numerous LGBTQ community and journalism honors, including the Community Media Workshop's Studs Terkel Award in 2005. Baim has written and/or edited thirteen books, including "Gay Press, Gay Power: The Growth of LGBT Community Newspapers in America."
Belgrad joined Knight Foundation as Miami program associate in May 2019. He became an officer in the Journalism Program in April 2021. His work focuses on advancing the business models that sustain independent local news. Before joining Knight, Belgrad helped grow Pacific54, a boutique digital marketing agency in Miami, serving startups, universities, banks and nonprofits. A self-taught marketer and hobbyist glassblower, Belgrad started his career at a B2B SaaS startup in San Francisco and has spent time building an art studio in Colorado.
Benavidez is a civil and human rights attorney working at the intersection of law, tech and democracy. She serves as senior counsel and director of digital justice and civil rights at Free Press, where she leads the organization's efforts to fight digital threats to democracy and to push for media and platform accountability. She previously served as the director of PEN America's U.S. Free Expression Programs, where she guided the organization's national advocacy agenda on First Amendment and free expression issues. She has authored policy reports on legislative attacks on fundamental rights. She previously worked in private practice and at the ACLU of Georgia, litigating significant cases representing victims of voting rights violations, unconstitutional police practices, First Amendment infringements and more.
Brady joined Knight Foundation as vice president of the journalism program in 2021. He is a digital media innovator whose experience ranges from leading major brands, such as washingtonpost.com and Digital First Media, to starting a company that built local news sites in three cities. 
Brown joined WBEZ's award-winning newsroom in 2019 as managing editor, after spending more than twenty-five years working in newspapers. Brown leads Chicago Public Media's strategy and the station's news operations across digital and broadcast media. She also oversees the newsroom, programming, podcasts, events and Vocalo, its urban alternative music station. Prior to joining Chicago Public Media, Brown spent a decade at the Atlanta Journal-Constitution. She also served as co-chair of Cox Media Group's Diversity and Inclusion Council. Brown is a board member of the Local Media Association and a member of the Economic Club of Chicago. She is a 2021 Sulzberger Executive Leadership Fellow at Columbia University, a 2015 fellow of Leadership DeKalb in Atlanta and former president of the Dunwoody-Atlanta chapter of Jack and Jill of America, a national organization of Black mothers nurturing children in culture and leadership.
Carragher-Haim is a 13-year-old student at the Dwight Englewood School in Englewood New Jersey. His academic interests include, science, math, and poetry. He lives in the Upper West Side with his family and two Havaneese dogs. He is an active athlete playing, basketball, soccer, tennis, and football. 
Coates is the author of the bestselling books "The Beautiful Struggle," "We Were Eight Years in Power," "The Water Dancer," and "Between the World and Me," which won the National Book Award in 2015. He was a recipient of a MacArthur Fellowship that same year. As a journalist with a career spanning over two decades, he's written for numerous publications, including the Washington City Paper, the Village Voice, the New Yorker and the New York Times. During his time reporting for the Atlantic, from 2008 to 2018, he penned numerous articles and essays, including the National Magazine Award–winning 2012 essay "Fear of a Black President" and the influential 2014 essay "The Case For Reparations." Coats also enjoyed a successful run writing Marvel's Black Panther (2016–21) and Captain America (2018–21) comic series. In Fall 2022, he will join Howard University's faculty as a writer-in-residence and the Sterling Brown Chair in the department of English.
Collins-Dexter is a former senior campaign director at Color Of Change, where she oversaw the media, culture and economic justice departments. She is also a researcher at the Harvard Kennedy School's Shorenstein Center on Media, Politics and Public Policy. As part of her work, she researches, writes and presents on issues that are core to Black participation in democracy and the U.S. economy, with particular focus on the role technology and information integrity play in improving or deteriorating community health. Collins-Dexter is a regular commentator in the media on racial justice. Collins-Dexter's first book, "Black Skinhead: Reflections on Blackness and Our Political Future," will be released by Celadon Books in September 2022.
Cross leads the Institute for Nonprofit News (INN), a network of more than 360 nonprofit news organizations building the most stable, sustainable model for inclusive, independent journalism as a public service. She joined INN in 2015 to build its emerging news network and advance social enterprise models for investigative and other public service journalism. Cross is a former senior vice president for the Associated Press global news agency, where she created digital news services, expanded Spanish language and Latin American operations, introduced video to more than a thousand news sites and managed a national news cooperative. 
Dr. Fagbuyi is a distinguished ER physician, war veteran, biodefense and public health expert, media contributor and CEO of Erudition. He served as medical director for disaster preparedness at Children's National Health System, and was an assistant professor of pediatrics and emergency medicine at the George Washington University School of Medicine, where he earned his MD at age twenty-five. Dr. Fagbuyi was one of the first and youngest African Americans appointed by a U.S. Secretary of Health and Human Services (HHS) to the National Biodefense Science Board. He also served as chairman of the Anthrax Vaccine Working Group, HHS, and as a special medical advisor to the FDA. As a medical expert, he has provided public health information to media outlets, including CNN, CNBC, MSNBC, the Washington Post, Business Insider, National Public Radio, Associated Press, Science, CBS and The Today Show.
Dr. Frederick is the seventeenth president of Howard University, where he also previously served as provost and chief academic officer. Dr. Frederick has advanced Howard University's commitment to student opportunity, academic innovation, public service and fiscal stability. Dr. Frederick received his BS and MD from Howard University. Following his post-doctoral research and surgical oncology fellowships at the University of Texas MD Anderson Cancer Center, he began his academic career as associate director of the cancer center at the University of Connecticut. Upon his return to Howard University, his academic positions included associate dean in the College of Medicine, division chief in the department of Surgery, director of the Cancer Center and deputy provost for Health Sciences. He also earned an MBA from the School of Business in 2011. 
Gustus is executive editor of the Salt Lake Tribune. She previously worked for McClatchy as the west region editor, overseeing ten news organizations in Idaho, Washington and California, including the flagship Sacramento Bee. Gustus has also served as an editor in Reno and in Colorado, where her work on transparency contributed to a new law that facilitates greater access to public records.
The document Lauren mentioned during KMF 2022 is here: https://kf.org/3JQBX0I
Hannah-Jones has spent her career investigating racial inequality and injustice, and has a MacArthur Fellowship, a Peabody Award, two George Polk Awards and three National Magazine Awards. Hannah-Jones also earned the John Chancellor Award for Excellence in Journalism and was named Journalist of the Year by the National Association of Black Journalists and by the Newswomen's Club of New York. She was inducted into the Society of American Historians in 2020 and into the North Carolina Media and Journalism Hall of Fame in 2021. She was named one of the 100 Most Influential People by Time magazine in 2021. In 2016, Hannah-Jones cofounded the Ida B. Wells Society for Investigative Reporting, which seeks to increase the number of reporters and editors of color. She holds an MA in mass communication from the University of North Carolina and earned a BA in history and African American studies from the University of Notre Dame. Hannah-Jones is the Knight Chair in Race and Journalism at Howard University, where she has founded the Center for Journalism and Democracy.
Hoban founded the not-for-profit North Carolina Health News after spending more than six years as the health reporter for North Carolina Public Radio WUNC, where she covered health care, state health policy, science and research with a focus on public health issues. Hoban is a registered nurse who worked in a variety of community health settings for almost fifteen years, including an inner-city emergency department, home hospice and home care and as a medical project director for Médecins Sans Frontieres/Doctors Without Borders in Indonesia. After a decade and more than 3,000 articles, NC Health News has become a recognized authority on health care in North Carolina, garnering multiple state and national awards. Hoban also serves on the board of LION Publishers, an organization dedicated to rebuilding the United States' frayed local news ecosystem. 
Ibargüen is the former publisher of The Miami Herald and El Nuevo Herald. During his tenure, The Miami Herald won three Pulitzer Prizes and El Nuevo Herald won Spain's Ortega y Gasset Prize for excellence in journalism. He graduated from Wesleyan University and the University of Pennsylvania Law School. Between college and law school, he served in the Peace Corps. After law school, he practiced law in Hartford, Conn., until he joined The Hartford Courant, then Newsday in New York, before moving to Miami. He is a fellow of the American Academy of Arts & Sciences. 
Dave Isay is one of the most trusted and respected broadcasters working today. The recipient of six Peabody Awards and a MacArthur Fellowship, his work taps into the heart and soul of the human experience. Founded in 2003, StoryCorps is an independent nonprofit organization based in Brooklyn that has brought more than 600,000 Americans together — two at a time — to record intimate conversations about their lives, create human connection, pass wisdom from one generation to the next and leave a legacy for the future. Each conversation is preserved at the American Folklife Center at the Library of Congress.
Jin joined Knight Foundation as vice president of the community and national initiatives program in 2021. She brings to her role data, technology and strategy experience in federal, state and local governments. 
Jones is president of MSNBC, the premier destination for breaking news, award-winning journalism, in-depth analysis and informed perspectives. She is responsible for oversight of programming, editorial units, business development and technical operations. 
Prior to taking on this role in 2021, Jones served as senior vice president, NBC News and MSNBC, where she spearheaded cross-platform breaking news and major events for both networks, including coverage of COVID-19 and the networks' Decision 2020 programming. Jones received an Emmy Award for strategic coverage of the Supreme Court's decision on same-sex marriage in 2016 and executive produced the most-watched Democratic presidential debate in history during the 2020 election cycle. She received a BA in mass media-arts broadcast from Hampton University.
Jorgenson is a video producer, editor and writer at The Washington Post. While at the Washington Post, Dave launched their TikTok channel, where he posts short, newsworthy TikToks twice a day, five days a week. The account has gained over 1.1 million followers. For his work on TikTok, he earned two Webby nominations in 2020 and a win in 2021. He won an award from the North American Digital Awards for 'Best Digital Project to Engage Young and/or Millennial Audiences.' He also made the Forbes 30 under 30 list in December 2020.
Lambert is president and chief executive officer of the Peyton Anderson Foundation in Macon, Georgia. Established in 1988, the foundation initiates projects to meet needs in the Macon community, responds to requests from charitable organizations and provides college scholarships to promising students with financial need. Lambert graduated from Mercer University with a degree in business administration. Prior to joining the Peyton Anderson Foundation, she was president and CEO of Macon's award-winning International Cherry Blossom Festival and executive director of Keep Macon-Bibb Beautiful. Lambert is a member of Southeastern Council of Foundations, Georgia Grantmakers Alliance and Macon Council of Foundations. She is vice chair of NewTown Macon and serves on the board of directors of the Community Foundation of Central Georgia, Central Georgia Technical College and the Museum of Aviation.
Leow is a creator-in-residence at CUNY and the founder of Bewilder, an outdoor recreation startup based in California. She's a long time journalist who has worked as a video producer for the Associated Press and a senior Snapchat editor for Vox.com. She was previously a media columnist for the Reynolds Journalism Institute, a John S. Knight Fellow at Stanford University, and the former national president of the Asian American Journalists Association. You can reach her at @YvonneLeow.
Marshall is chief content officer and executive vice president of WFAE, the NPR station in Charlotte. Previously, she was the chief operating officer of LifePosts, a collaborative storytelling platform that she helped launch; director for the Center for Cooperative Media at Montclair State University; and general manager and senior vice president for Everyday Health. Before joining Everyday Health, Marshall was executive editor and senior vice president at News Corporation. Marshall also spent seventeen years at the Washington Post, where she led its award-winning digital team. She is on the boards of Greater Public, the National Trust for Local News and the North Carolina Open Government Coalition, and is an adviser to the Center for Journalism & Liberty, the North Carolina Local News Workshop and the Religion News Service.
Mehta is editor-in-chief of Fast Company, overseeing its print, digital and live journalism. She previously served as a deputy editor at Vanity Fair, where she edited feature stories and coedited the annual New Establishment ranking. She also curated the invitation-only New Establishment Summit and Founders Fair conference for women entrepreneurs, which she launched in 2017. She has worked as a writer and editor at Bloomberg Media, Fortune and the Wall Street Journal. Mehta began her career as a business reporter at the Virginian-Pilot in Norfolk, Virginia. She received a BA in English and an MS in journalism from Northwestern University. 
Merida is executive editor of the Los Angeles Times, where he oversees the newsroom as well as Times Community News and Los Angeles Times en Español. Previously, Merida was a senior vice president at ESPN and editor-in-chief of the Undefeated, a multimedia platform that explores the intersections of race, sports and culture. During his tenure at ESPN, he also oversaw the investigative/news enterprise unit, the television shows E:60 and Outside the Lines, and chaired ESPN's editorial board. Before joining ESPN, Merida spent twenty-two years at the Washington Post as a congressional correspondent, national political reporter, long-form feature writer, magazine columnist and senior editor in several roles. During his tenure as managing editor, he helped lead the Post to four Pulitzer Prizes, and the newspaper embarked on a digital transformation that made it one of the fastest growing news organizations in the country
Raul Moas joined Knight Foundation in 2018. Prior to joining Knight, Moas served as the managing director of Miami Angels, Florida's largest angel investor collective, which brings together exceptional entrepreneurs and accredited investors to fuel success.  Moas is passionate about Greater Miami and deeply involved in making his community a better place. As a founding member of the Global Shapers Miami Hub, the young professional arm of the World Economic Forum, he focused on promoting more equitable and inclusive economic development. Moas is also a member of Class VIII of The Miami Foundation's Miami Fellows program.
Mochkofsky joined the Craig Newmark Graduate School of Journalism at CUNY in February 2016 as the first director of its Bilingual Journalism Program. A native of Argentina, she received the 2018 Maria Moors Cabot Prize for outstanding reporting across Latin America and the Caribbean. Mochkofsky has worked as a political correspondent and contributor with La Nación in Argentina, El País in Spain, the California Sunday Magazine, the New Yorker online and the Paris Review blog. She is the author of six nonfiction books in Spanish. Her forthcoming book, The Prophet of the Andes, will be published in English by Knopf. Mochkofsky has served as a Nieman Fellow at Harvard University, a Cullman Center Fellow at the New York Public Library, a Prins Foundation Fellow at the Center for Jewish History, a visiting scholar at the Arthur L. Carter Journalism Institute at New York University and a visiting scholar at the Institute for Religion, Culture and Public Life at Columbia University.
Moog is CEO of Chicago Public Media; he brings to this role experience leading and growing organizations during times of change, years of civic leadership, a commitment to local journalism and significant experience in digital innovation. He joined Chicago Public Media in 2020, after having served as a member of its board of directors and as a past board chair. Prior to Chicago Public Media, he was the founder and CEO of several innovative technology companies. Throughout his career, Moog has been committed to creating diverse, equitable and inclusive workplace cultures that provide opportunities for learning, excellence and professional development. He is passionate about the important role journalism plays in creating a healthy democracy, fostering civic engagement and building stronger communities.  
Oliveri is vice president of communications and marketing at the New Hampshire Charitable Foundation, the largest private provider of nonprofit grants and student aid in northern New England. The foundation manages more than $1 billion in charitable funds donated by hundreds of families and individuals and awards some 7,000 grants and scholarships exceeding $50 million annually. Oliveri leads all aspects of the foundation's communications and marketing strategies, including messaging and brand strategy, public relations and digital and print media. She studied economics and political science at the University of New Hampshire's Peter T. Paul College of Business and Economics and earned a master's degree in public administration at University of New Hampshire.
Paganelli is a Practice Leader at Real Chemistry, an healthcare communications company. She runs the firm's 60-person healthcare earned media team, bringing twenty years of experience serving as a storytelling advisor to a range of healthcare organizations. During the pandemic, her dedicated team supported dozens of companies on the front-lines of COVID-19 across vaccines, treatments, testing, and beyond. She counsels organizations on how to tell their stories accurately, authentically and transparently. A news-junkie herself, Paganelli works with agenda-setting reporters across the media ecosystem to drive meaningful stories that inspire, educate, and drive action. She feels strongly that tackling healthcare mis- and dis-information is a shared responsibility that requires less lip-service and more action in our ever-changing digital (and skeptical) world.
Robinson Anglin is vice president for program for the Cleveland Foundation, the nation's first community foundation. She originally joined the Cleveland Foundation in October 2017 as the program director for youth, health and human services. Since March 2020, Robinson Anglin has led the Greater Cleveland COVID-19 Rapid Response Fund/Funders Collaborative on COVID Recovery, working with a wide range of funders to raise over $20 million to support local pandemic relief and recovery. From 2006 to 2017, she served as associate director for programs at the Victoria Foundation in Newark, New Jersey. Her prior positions include executive director of the Association for Public Policy and Management and an analyst at the Congressional Research Service, both in Washington, DC. She holds a bachelor's degree from Smith College and a master's degree in public policy from the Goldman School of Public Policy at the University of California, Berkeley. 
Rundlet joined Knight Foundation in November 2015. As director of the journalism program, her focus is on investing in new methods and models to advance excellence in journalism and civic media as a way to support informed local communities.
Sandorf is president of the Charles H. Revson Foundation. Before joining Revson, she was a co-founder and executive director of Nextbook, a national organization dedicated to the creation and promotion of Jewish literature, culture and the arts. From 1991 through 1999, she was president of the Corporation for Supportive Housing (CSH), an organization she founded that worked to deliver permanent solutions to chronic homelessness in partnership with philanthropic foundations, nonprofit organizations and government at the local, state and national levels. Previously, she was a program director at the Local Initiatives Support Corporation (LISC). She currently serves as an adviser to the Oak Foundation, is vice-chair of the board of directors of the Center for Urban Community Services, is a member of the INN Communications Strategy Advisory Board, and is a member of the board of directors of the West Side Federation for Senior and Supportive Housing, the A.M. and Ruth Z. Fleishman Foundation and the Carolina Beacon. 
Sharma is editor-in-chief at Teen Vogue. Previously, she was managing editor and senior correspondent at NowThis, where she led audience growth on new platforms from Instagram to Facebook to YouTube, working at the social video-first company since 2014. She's produced several short documentaries and filed dispatches on immigration from the United States-Mexico border, reported from mass protests in St. Louis and traveled to Moscow for the show she hosts and produces, The Russia Desk. Sharma won an Edward R. Murrow Award with the NowThis Reports team for a short documentary about the aftermath of Hurricane Maria in Puerto Rico. Sharma has long been an enthusiastic voice for the most innovative models in digital journalism. Prior to NowThis, she worked as a reporter and editor for Vocativ, where she managed a team of international reporters. She covered the 2012 presidential election for MSNBC and got her start in journalism with an internship at Talking Points Memo in 2009.
Sidahmed is Co-Executive director of Documented, a nonprofit news site that covers immigration in the New York area. Before founding Documented, he was a reporter at the Guardian US in New York on the national desk as well as with the award-winning Guardian Mobile Innovation Lab. He started his career covering the Syrian refugee crisis in Beirut for the local English-language newspaper, the Daily Star.
Shah is president of the Rockefeller Foundation, a global institution committed to promoting the well-being of humanity around the world through data, science and innovation.  Under his leadership, the foundation raised and deployed more than $1 billion to respond to the COVID pandemic at home and abroad, launched a Pandemic Prevention Institute to prevent future health crises, and created a $10 billion Global Energy Alliance for People and Planet to help secure a just and green recovery. Shah serves on President Biden's Defense Policy Board and is a member of the American Academy of Arts and Sciences and the Council on Foreign Relations.
Thomas joined Knight Foundation in February 2016. He is the former executive director of Queen City Forward, a hub for entrepreneurs who have business ideas that address social needs. As founding executive director, he was responsible for launching the organization and building programs to catalyze and support social entrepreneurship, college entrepreneurship and civic innovation. He previously served as the director of education of the Light Factory Contemporary Museum of Photography and Film. A professional photographer, Thomas co-published a book of photography and stories with Valaida Fullwood titled "Giving Back: A Tribute to Generations of African American Philanthropists," which received the 2012 Terry McAdam Book Award. Thomas earned a bachelor's degree in economics from Duke University and is a graduate of several leadership programs, such as Leadership Charlotte, the Leadership Development Initiative and the Innovation Institute at the McColl Center for the Visual Arts. 
Torres, a committed partnership-builder, has worked in the public, private, and nonprofit sectors fostering collaborations to drive social change. His experience includes policy-making in several fields, from transportation to tourism. Prior to McCormick, he led work at Grand Victoria Foundation developing networks to improve early childhood and environmental policy in Illinois. Torres holds degrees in City Design and Policy, from the London School of Economics, and Humanities, from Yale University.
Trahant is editor-at-large for Indian Country Today (ICT) and leads the Indigenous Economics Project, a comprehensive look at Indigenous economics, including market-based initiatives. Trahant was hired to revive ICT after it went out of business in 2017. The success has been phenomenal. The digital site now reaches 700,000 people per month and the broadcast is carried on two dozen public television stations. Trahant is a member of the American Academy of Arts and Sciences and has held endowed chairs at the University of North Dakota and University of Alaska Anchorage. He has worked as a journalist since 1976.
VandeHei is co-founder and CEO of Axios, a media company focused on breaking news and invaluable insights that help readers and viewers get smarter faster across the topics reshaping our country and lives. VandeHei has steered Axios into becoming one of the most celebrated digital media success stories of the past few years, including overseeing the launches of Axios Local and Axios HQ. VandeHei is also an executive producer of Axios on HBO, the Emmy Award–winning docu-news series. Before Axios, VandeHei cofounded and was CEO of Politico, the media company that upended and revolutionized political and policy journalism in Washington, New York and Europe.
Julio Vaqueiro is the anchor of "Noticias Telemundo," Telemundo's flagship evening newscast. An Emmy-award winning journalist, Vaqueiro has covered some of the most important stories in recent years, including the coronavirus pandemic, the 2020 presidential election, immigration issues at the U.S.-Mexico border and the political and economic crisis in Venezuela. Before moving to the United States, Vaqueiro also worked as a reporter and anchor at Efekto TV in Mexico City. He earned his bachelor's degree in communications from Universidad Anáhuac del Norte in Mexico City. 
Waldman is president and cofounder of Report for America, a national service program that places journalists in local newsrooms to report on under-covered topics and communities. It is an initiative of the GroundTruth Project. He is also the founder and chair of the Rebuild Local News Coalition, which advocates for public policies to help local news, and a cofounder of the National Trust for Local News. He crafted the plan for it after authoring the Federal Communications Commission landmark report "Information Needs of Communities," which National Public Radio described as "one of the most comprehensive overviews of the U.S. media ever produced." An experienced entrepreneur, he co-founded the multi-faith religion website Beliefnet.com, which won the National Magazine Award, and LifePosts.com, a platform for online memorials. Earlier, he was national editor of U.S. News & World Report and national correspondent for Newsweek. He wrote a book on the creation of AmeriCorps called "The Bill." He's also the author of the national bestseller "Founding Faith." Waldman is on the board of directors of the GroundTruth Project.
Walker Lloyd is director of development and community engagement at Block Club Chicago, where she works with subscribers, foundations and corporations to expand Block Club's support base. Prior to Block Club Chicago, she was team coordinator for the Journalism and Media program at the John D. and Catherine T. MacArthur Foundation. 
Dr. Wallace holds a Ph.D. in epidemiology and has more than fifteen years of professional research experience in epidemiology, research design, pharmacoepidemiology, health economics, outcomes research and biostatistics. She is currently an epidemiologist and adjunct assistant professor of epidemiology at the University of Illinois at Chicago's School of Public Health. Whe serves as a member of Team Halo (United Nations Verified Initiative), Project FIDES (World Health Organization) and was chosen as a "vaccine luminary" for the 2021 G7 Vaccine Confidence Summit. Dr. Wallace has also been featured as an opinion contributor for The Hill and has been interviewed or profiled in several mainstream media outlets such as BBC World News, the Washington Post, Good Morning America, Bloomberg, CBS News and National Public Radio.
A news and fundraising industry veteran with expertise in revenue diversification and strategic audience development, Walter-Brown is the founder and CEO of News Revenue Hub, which provides critical technology infrastructure and consulting services to independent digital newsrooms seeking greater financial sustainability. Founded in 2016, the Hub has helped more than seventy local, regional and national news organizations crowdfund over $50 million.
Wardle is considered one of the world's leading experts on misinformation. She is a professor at the School of Public Health at Brown University. She leads First Draft, a nonprofit she cofounded in 2015. In 2009, she left her academic position at Cardiff University to develop an organization-wide training program for the BBC on social media, verification and misinformation, and has been obsessed with the topic ever since. In 2017, she coauthored the foundational report "Information Disorder: An Interdisciplinary Framework for Research and Policy for the Council of Europe." Over the past decade she has been a fellow at TED and the Shorenstein Center on Media, Politics and Public Policy at Harvard's Kennedy School, research director at the Tow Center for Digital Journalism at Columbia University's Graduate School of Journalism and head of social media for the United Nations Refugee Agency. She holds a Ph.D. in communication from the University of Pennsylvania.
Waters is associate director at Democracy Fund, an independent foundation working to ensure that our political system can withstand new challenges and deliver on its promise to the American people. Waters leads the Digital Democracy Initiative, which is focused on strengthening platform accountability and developing media policy measures to support our public square, centered on the experiences of Black, Indigenous and people of color. This portfolio includes funding to advance data policy innovation within a human rights framework, develop meaningful transparency and oversight mechanisms to counter disinformation and support media policy avenues to fund local, community and equitable journalism.
Webb advises CEOs of the world's most-admired companies, three-star admirals and generals, and the senior leadership of central banks and intergovernmental organizations. The founder and CEO of the Future Today Institute, Webb pioneered a data-driven, technology-led foresight methodology that is now used in hundreds of organizations. She is a professor of strategic foresight at the NYU Stern School of Business, a visiting fellow at Oxford University's Säid School of Business, a nonresident senior fellow in the Atlantic Council's GeoTech Center, a fellow in the United States-Japan Leadership Program and a foresight fellow in the U.S. Government Accountability Office Center for Strategic Foresight. She was elected a life member to the Council on Foreign Relations. She is the author of several popular books, including "The Big Nine: How the Tech Titans and Their Thinking Machines Could Warp Humanity" and "The Signals Are Talking: Why Today's Fringe Is Tomorrow's Mainstream." Webb was named by Forbes as one of five women changing the world, listed as the BBC's 100 Women of 2020 and included in the Thinkers50 global ranking of the fifty most influential management thinkers.
Weinberg joined Knight Foundation in August 2012. She is a senior director of the Community and National Initiatives Program. Weinberg manages Knight's $140 million investment in eighteen small-to-midsize Knight communities and strategic initiatives across Knight cities. 
Weiss is founding director of SciLine, a philanthropically funded, editorially independent free service for journalists, based at the nonprofit American Association for the Advancement of Science. SciLine connects journalists to scientists and other resources to facilitate the inclusion of research-backed evidence in news stories. Weiss has more than three decades of experience in journalism and media affairs, including fifteen years as a science reporter at the Washington Post, where he wrote more than 1,000 news and feature articles about the economic, societal and ethical implications of advances in science and technology. Weiss holds a bachelor's degree in biology from Cornell University and a master's degree in journalism from the University of California, Berkeley.
West's scholarship focuses on issues involving the First Amendment and the United States Supreme Court and has appeared in top legal journals such as the Harvard Law Review, the UCLA Law Review and the California Law Review. A graduate of the University of Chicago School of Law, West served as a law clerk for Judge Dorothy W. Nelson of the Ninth Circuit U.S. Court of Appeals and U.S. Supreme Court Justice John Paul Stevens. Her other professional experience includes several years practicing media law with the Los Angeles law firms Gibson, Dunn & Crutcher and Davis Wright Tremaine. West has provided legal commentary to numerous news organizations including the New York Times, the Washington Post, Slate, the National Law Journal, MSNBC and National Public Radio. 
Most recently, Williams was SVP and editor-in-chief of Vox, where she managed all editorial and business operations for the explanatory news network. In addition to Vox.com, Williams oversaw one of YouTube's largest news channels (with more than 9 million subscribers) and more than a dozen podcasts, including the daily news show Today, Explained, and a TV operation anchored by the Netflix franchise Explained. Prior to becoming the top editor at Vox, Williams served as executive editor and managing editor. Before joining Vox, Williams was an editor at Mother Jones and deputy editor of The Root. 
Wilson is founder and head of Newspack, a technology initiative funded by Google and WordPress.com designed to help digital news organizations address their technology needs and find a path to financial sustainability. To date, more than 150 sites have launched on the platform. Wilson has worked at the intersection of journalism and technology for more than two decades. He has held top editorial and business positions at the New York Times, National Public Radio and USA TODAY, and played a key role in the digital transformation of their businesses, including innovations such as NPR One and the Times breakout podcast, The Daily. He was also closely involved in the development of the 2015 strategic manifesto Our Path Forward, which set the stage for the Times' gains in subscribers and digital revenue.
Jai Winston joined Knight Foundation in 2016.
Previously, Winston was an associate of strategy and corporate development in the Office of the Chairman and Chief Executive Officer at Ariel Investments, a minority-owned money management firm in Chicago. At Ariel Investments, he focused on working with senior members of the firm and on other firm-wide strategic initiatives. In addition, he co-led several of the CEO's special projects, including some of the firm's national work on financial literacy and minority entrepreneurship. Winston earned a bachelor's degree in political science from Howard University in Washington, D.C.
Yang is associate professor of public relations in the Annenberg School for Communication and Journalism at the University of Southern California. Yang's research is positioned at the intersection of strategic public relations, inter-organizational networks and civil society research. Yang studies issue advocacy and the dynamic network ecology among nonprofit organizations, corporations and governments. She has published over sixty peer-reviewed journal articles. Yang serves on the editorial board of Public Relations Review and Journal of Public Relations Research. She received a Ph.D. from the University of Oklahoma.
Zurik is evening news anchor and chief investigative reporter at WVUE-TV in New Orleans. In addition, he also serves as vice president of investigations for Gray Television. In that role, Zurik oversees Gray's National Investigations Unit and its OTT App-Investigative TV. Zurik's hard-hitting investigations continue to effect change and garner respect and his work has been recognized with journalism's top awards, including two Peabody Awards, three Alfred I. duPont-Columbia University Silver Batons, twelve National Edward R. Murrow Awards, the IRE Medal, six IRE Certificates and twelve Sigma Delta Chi Awards.
---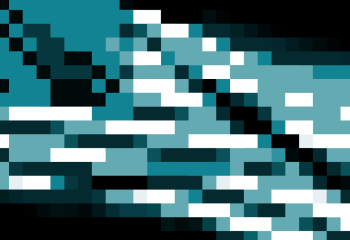 episode
Click here to quickly browse all videos from the forum. The Knight Media Forum is the premier gathering of leaders in philanthropy, journalism and technology working to strengthen local news, communities and democracy. The 2020 election and the pandemic have accelerated the polarization of the media in the United States, hardening Americans into two information […]
February 4, 2021
Knight Media Forum 2021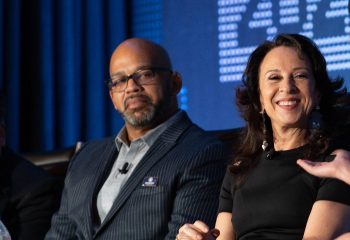 episode
Watch video coverage of the 2020 conference, or read the recap. The Knight Media Forum is the premier gathering of leaders in philanthropy, journalism and technology working to strengthen local news, communities and democracy. The 2020 election and the pandemic have accelerated the polarization of the media in the United States, hardening Americans into two […]
January 22, 2020
Knight Media Forum 2020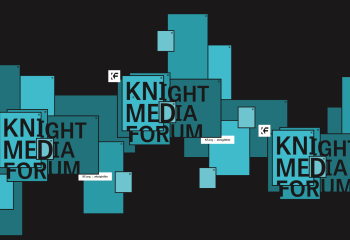 episode
Watch recorded sessions: Knight Media Forum Strengthening local news, media and democracy Feb. 26-27, 2019 J.W. Marriott Marquis, Miami The Knight Media forum gathers leaders in journalism, technology and philanthropy to explore the ways to strengthen local news and our democracy. This year, the forum's mission is more crucial than ever, as trust in media […]
January 22, 2019
Knight Media Forum 2019