Significant Knight Foundation investment furthers organization's decades-long commitment to supporting the stability and growth of local news organizations
Miami – (Sept. 7, 2023) – The John S. and James L. Knight Foundation today announced it is significantly increasing its commitment to strengthening local journalism with a $150 million, five-year anchor investment in Press Forward, a new collaborative effort spearheaded by the MacArthur Foundation that aims to enhance the growth, expansion and sustainability of local news organizations across the country.
This new funding will further Knight's decades-long focus on addressing the urgent need to better inform and engage communities impacted by ever-shifting media landscapes, and follows the more than $632 million in investments made since 2005 to enhance and support robust news ecosystems.
"News is at the center of a healthy and engaged democracy. That is why a free press is protected in our constitution," said Knight Foundation president Alberto Ibargüen. "We are proud of the role we've played to support newsrooms across the country, and are enthusiastic about this effort led by John Palfrey and the MacArthur Foundation to raise new funds to create sustainable local news services across America."
Knight's journalism investments paved the way for Press Forward. In 2019, Knight announced a $300 million commitment to build the future of local news, funding a set of innovative initiatives to support local news ecosystems. This included early grants to American Journalism Project, NewsMatch and Report for America—organizations that have quickly become bedrocks of the local news landscape.
Although these efforts have helped deliver a number of positive trends across the local media landscape, the work is far from complete. Newsrooms across the country continue to battle the collapse of traditional business models that result in little to no local reporting. Knight has been calling for "funders and individuals to join the effort to rebuild trust in democracy from the local level up" to help bolster these efforts, and now Press Forward, led by Knight's former board of trustees chair John Palfrey, is answering that call. MacArthur has galvanized other funders, with the aim to raise new dollars over the next five years. The initiative has four funding priorities: 1) strengthening local newsrooms that have the trust of local communities, 2) accelerating the enabling environment for news production and dissemination, 3) closing long-standing inequalities in journalism coverage and practice, and 4) advancing public policies that expand access to local news and civic information. MacArthur's announcement can be found here.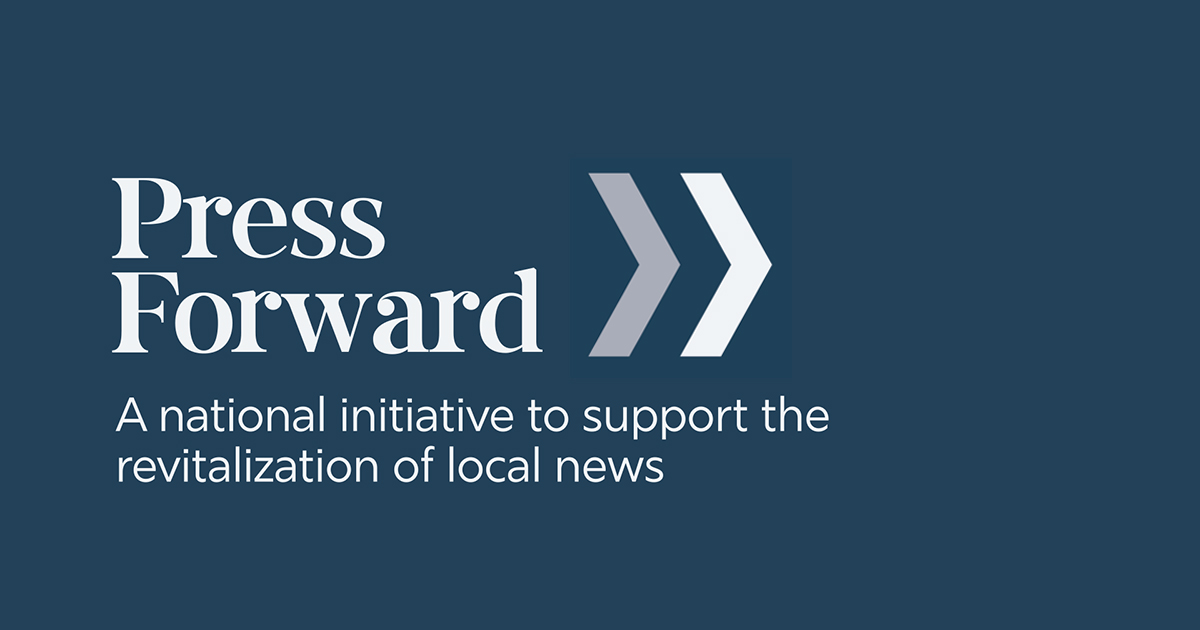 In addition to Knight's Press Forward investment, the foundation is investing nearly $15 million out of its regular budget in organizations focused on building the tools and services that enhance efficiency and alleviate burdens for journalists and publishers. Knight typically invests $30 million a year in strengthening journalism, or $150 million over five years. The groups listed below are already helping diverse groups of journalists and publishers deliver factual, engaging content to their communities. These new investments will enable them to expand their work even more.
Tech Sustainability Initiative ($7,250,000): To stimulate and stabilize the marketplace of technology services for small- and mid-size publishers, including content management systems and customer relationship management tools. The first two participating organizations will be Automattic's Newspack and BlueLena. LION Publishers will serve as the program's project organizer.

CatchLight ($2,000,000): To expand the CatchLight Local Visual Desk that provides centralized and subsidized visual journalism services to newsrooms.

Tiny News Collective ($2,000,000): To support the expansion of services that help small publishers survive early-stage growth and thrive: access to website and newsletter publishing tools, legal support, fundraising assistance and fiscal sponsorship.

The Local News Lab at Columbia University ($1,500,000): To transform the reader engagement and revenue optimization tools developed by the Lab from a pilot program into a sustainable product suite for publishers.

Northwestern University ($1,000,000): To research, synthesize and communicate best practices for news organizations experimenting with and adopting generative artificial intelligence.

URL Media ($1,000,000): To strengthen and expand a targeted ad network, onboard more BIPOC publishers and develop revenue-focused solutions for its partners.
"Knight Foundation is committed to securing the future of journalism by safeguarding news entrepreneurship today," said Jim Brady, Knight Foundation's vice president of journalism. "By harnessing the power of technology and making smart, strategic investments, we are clearing a path toward a sustainable and vibrant future for local journalism—where bold ideas, diverse voices and an entrepreneurial mindset will allow us to reimagine journalism itself and the way we inform and engage communities for generations to come."