2020 Knight Media Forum Speakers

Click here for full list of Knight Media Forum 2020 participants.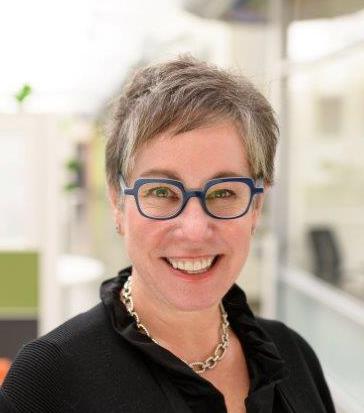 Lisa Adkins
Lisa Ashner Adkins serves as president and CEO of Blue Grass Community Foundation in Lexington, Kentucky. Since joining the foundation in 2009, Adkins has provided direction and oversight to all facets of the organization, including its strategic focus to grow community generosity, vibrancy and engagement. Under her leadership, charitable assets have grown from $30 million to $141 million, with a focus on endowment building and planned charitable giving. New initiatives under her leadership including GoodGiving.net; Giving Cards; The GoodGiving Challenge; On the Table, a Knight Foundation national replication effort focused on civic engagement; and partnership with the city of Lexington to help make downtown more walkable, bikeable and people-focused, including participation in the Civic Commons National Learning Network.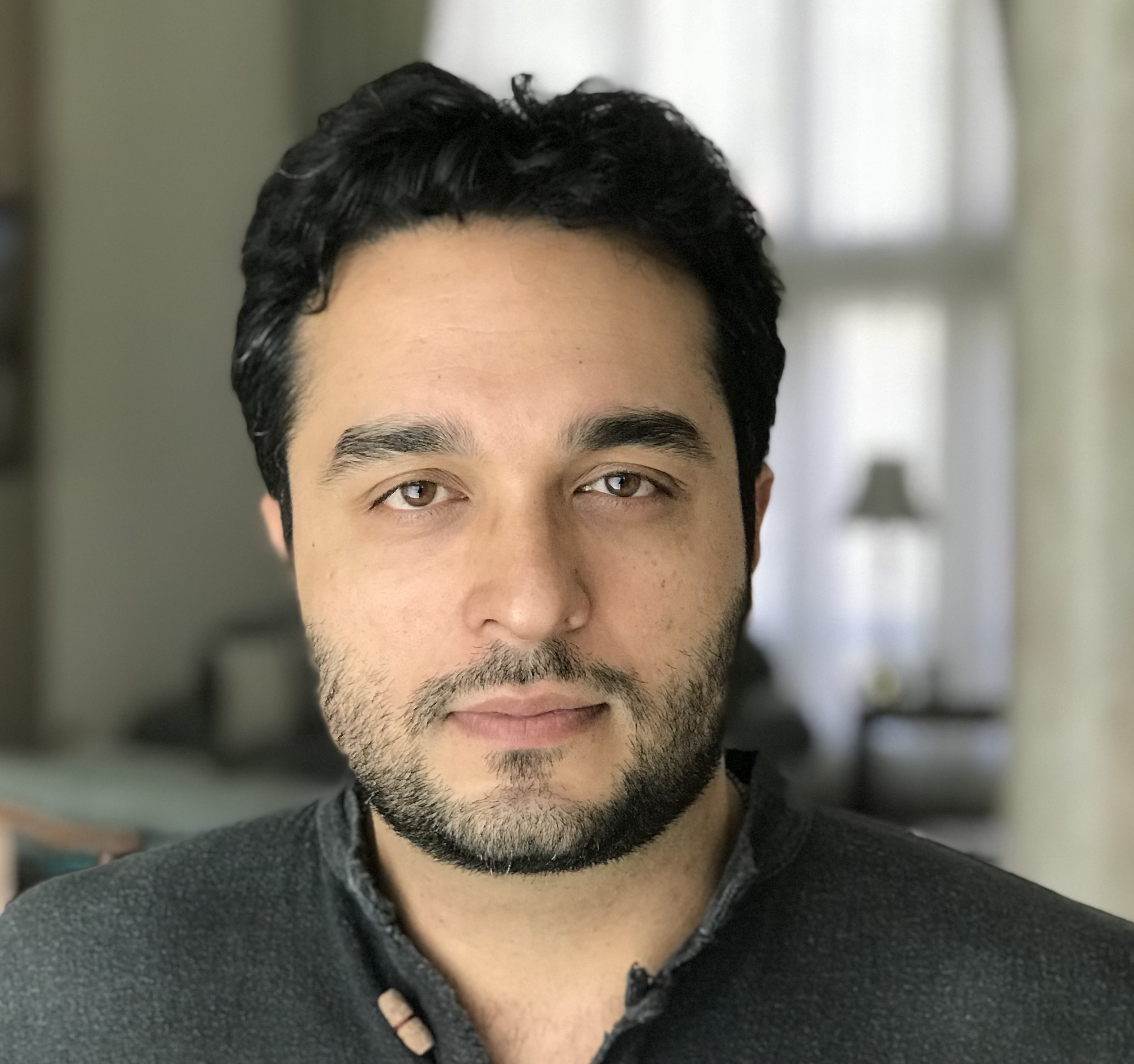 Talal Ansari
Talal Ansari is a reporter at The Wall Street Journal, where he covers U.S. news. Prior to joining the Journal, he was a reporter for BuzzFeed News in New York City, specializing in breaking news, covering everything from hate crimes to hurricanes. He began his professional career as a disaster relief worker during the 2005 Kashmir earthquake with an organization he co-founded. After leaving, Ansari went into journalism and has worked at organizations such as Al Jazeera, the Los Angeles Daily News, and The Indian Express. He has degrees from Columbia University and the University of California Berkeley's Graduate School of Journalism.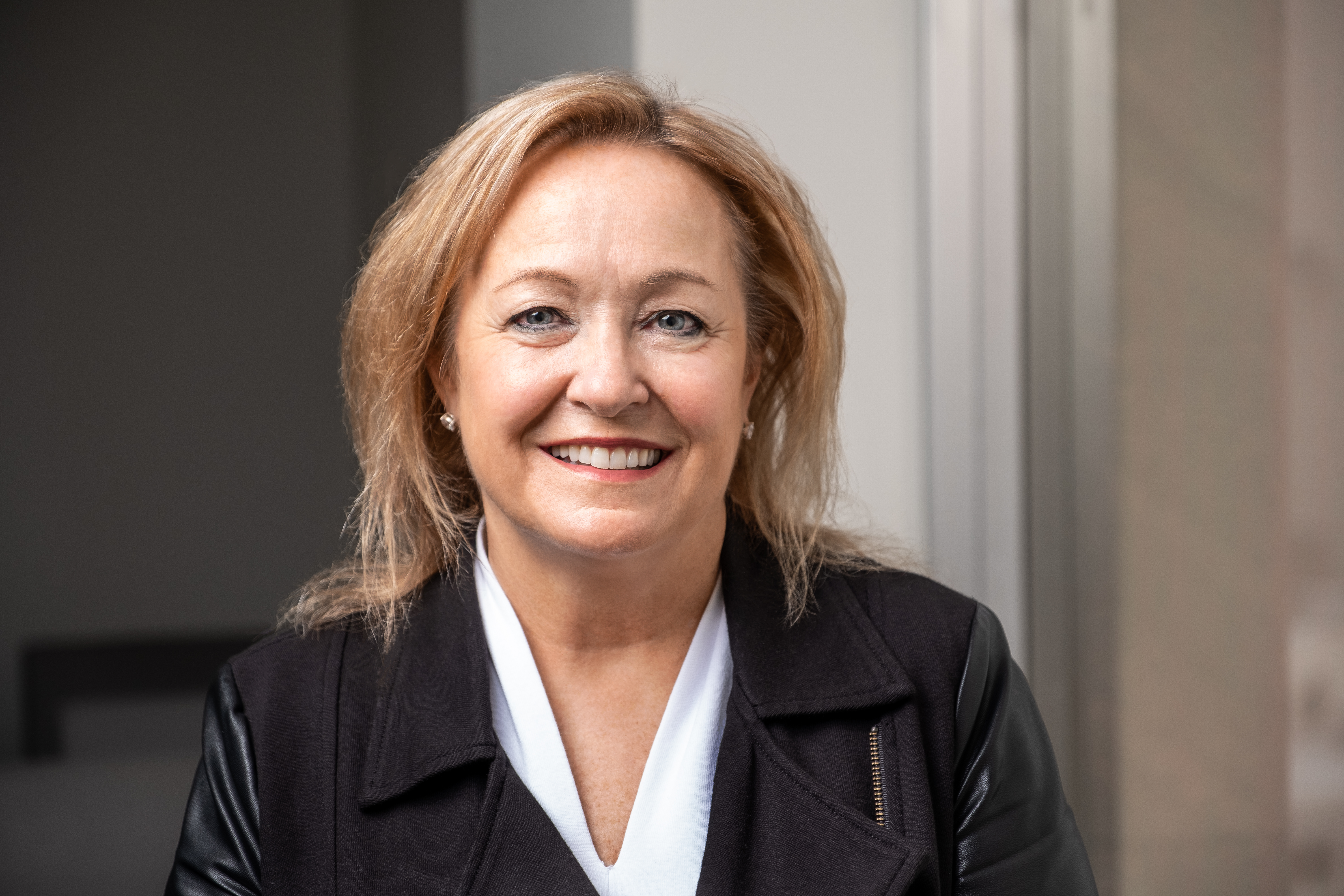 Sherrie Arb
Sherrie Arb is vice president, marketing and communications for the Community Foundation for Southeast Michigan. Prior to joining the Community Foundation, she worked for more than 25 years in brand and corporate media relations, and product and executive communications, in global Fortune 500 companies. Having spent most of her career in the automotive industry, she was awarded the Women's International Spirit of Leadership Award for pioneering communications work in Shanghai, China, and in social media while leading technology and brand communications at GM.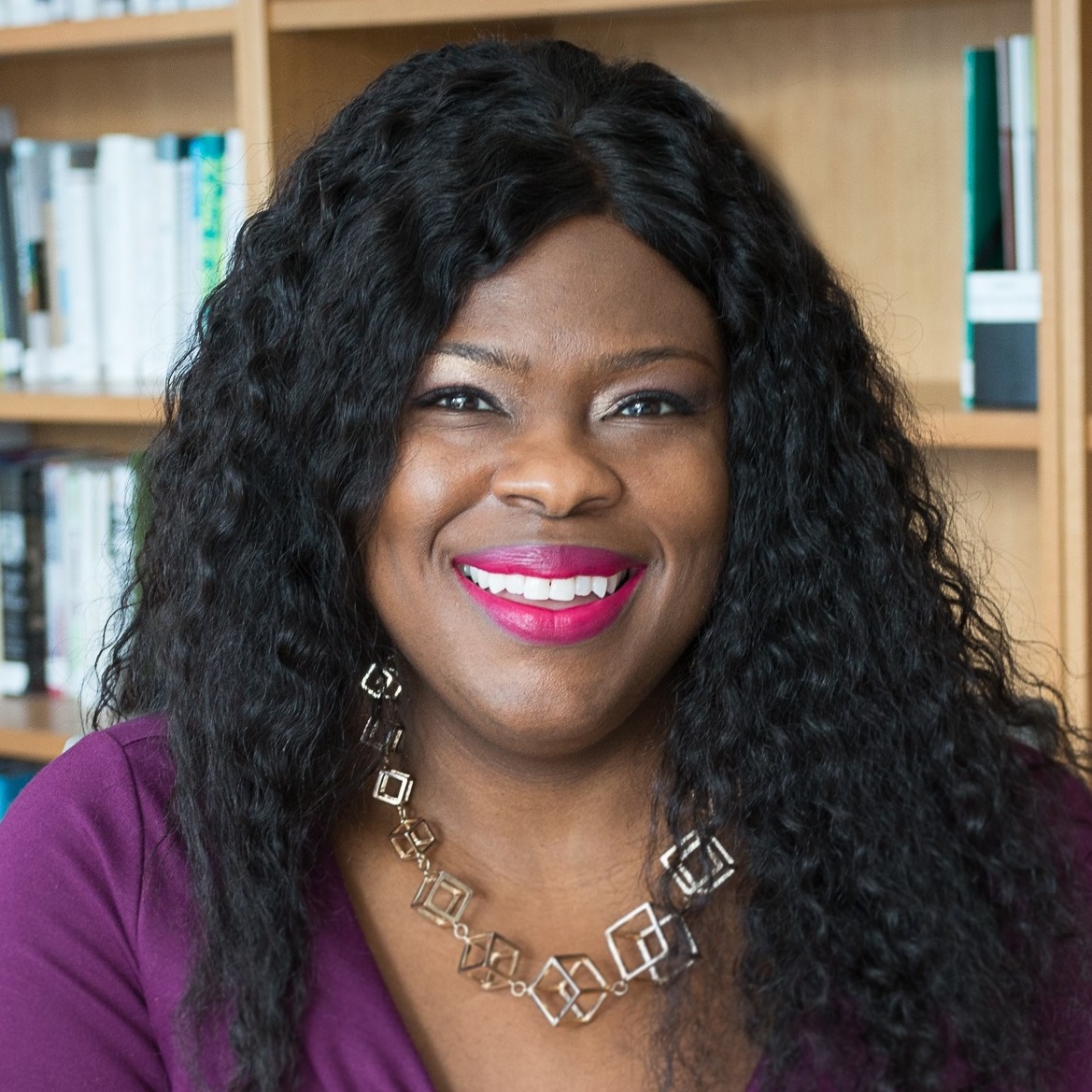 Kayce Ataiyero
Kayce Ataiyero is director of the communications for the Joyce Foundation, where she manages communications strategy, media investments and public engagement. Prior to joining the Foundation in 2018, she served as director of external Affairs for the Cook County State's Attorney's Office, where she led communications and community engagement. She has also led communications for U.S. Rep. Robin Kelly, the Illinois Governor's Office and the Illinois State Treasurer's Office. A former journalist, Ataiyero was a staff writer for a number of national newspapers, including the Chicago Tribune, the Washington Post and the Philadelphia Inquirer.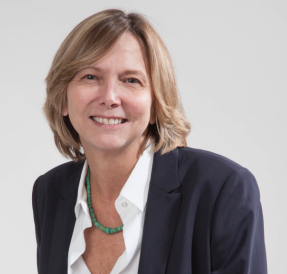 Nancy Barnes
Nancy Barnes is senior vice president of news and editorial director at National Public Radio, where she oversees a newsroom of 450 journalists across the country and the world. Barnes has spent nearly 30 years as a reporter, editor and newsroom leader delivering award-winning journalism to the public. Prior to joining NPR, she was the Executive Editor of the Houston Chronicle and Hearst Texas Newspapers. The Chronicle won the Pulitzer Prize for Commentary in 2015 for columns about problems in the legal and immigration systems. The Chronicle also won a Polk award, the Selden Ring Award for Investigations, and was a finalist for the Pulitzer Prize in Public Service for a series on how Texas state officials denied tens of thousands of students access to special education services. And in 2018, it was a Pulitzer finalist for its coverage of Hurricane Harvey. Prior to joining the Chronicle, she served as executive editor at the Minneapolis Star Tribune Media Company.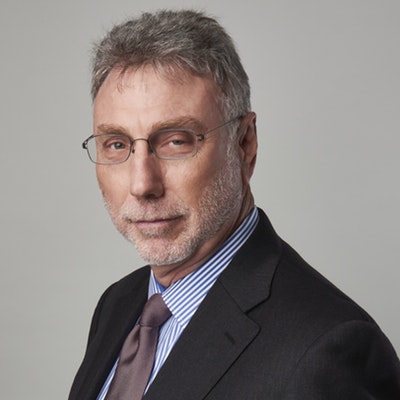 Martin "Marty" Baron
Martin "Marty" Baron, a member of Knight Foundation's board of trustees, is the executive editor of The Washington Post. He oversees The Post's print and digital news operations and a staff of about 700 journalists. Newsrooms under his leadership have won 15 Pulitzer Prizes, including four at The Washington Post. Previously, Baron was editor of The Boston Globe and held top editing positions at The New York Times, The Los Angeles Times and the Miami Herald. Baron was named Editor of the Year by Editor & Publisher magazine in 2001, and Editor of the Year by the National Press Foundation in 2004. He began his journalism career at the Miami Herald in 1976, serving as a state reporter, and later as a business writer. In 1979, he moved to The Los Angeles Times, where he became business editor in 1983; assistant managing editor for page one special reports, public opinion polling and special projects in 1991; and in 1993, editor of the newspaper's Orange County edition, which then had about 165 staffers. In 1996, Baron moved to The New York Times; he became associate managing editor responsible for the nighttime news operations of the newspaper in 1997. He was named executive editor of the Miami Herald at the start of 2000. Baron earned a Bachelor of Arts and an MBA from Lehigh University. A native of Tampa, Florida, he speaks fluent Spanish.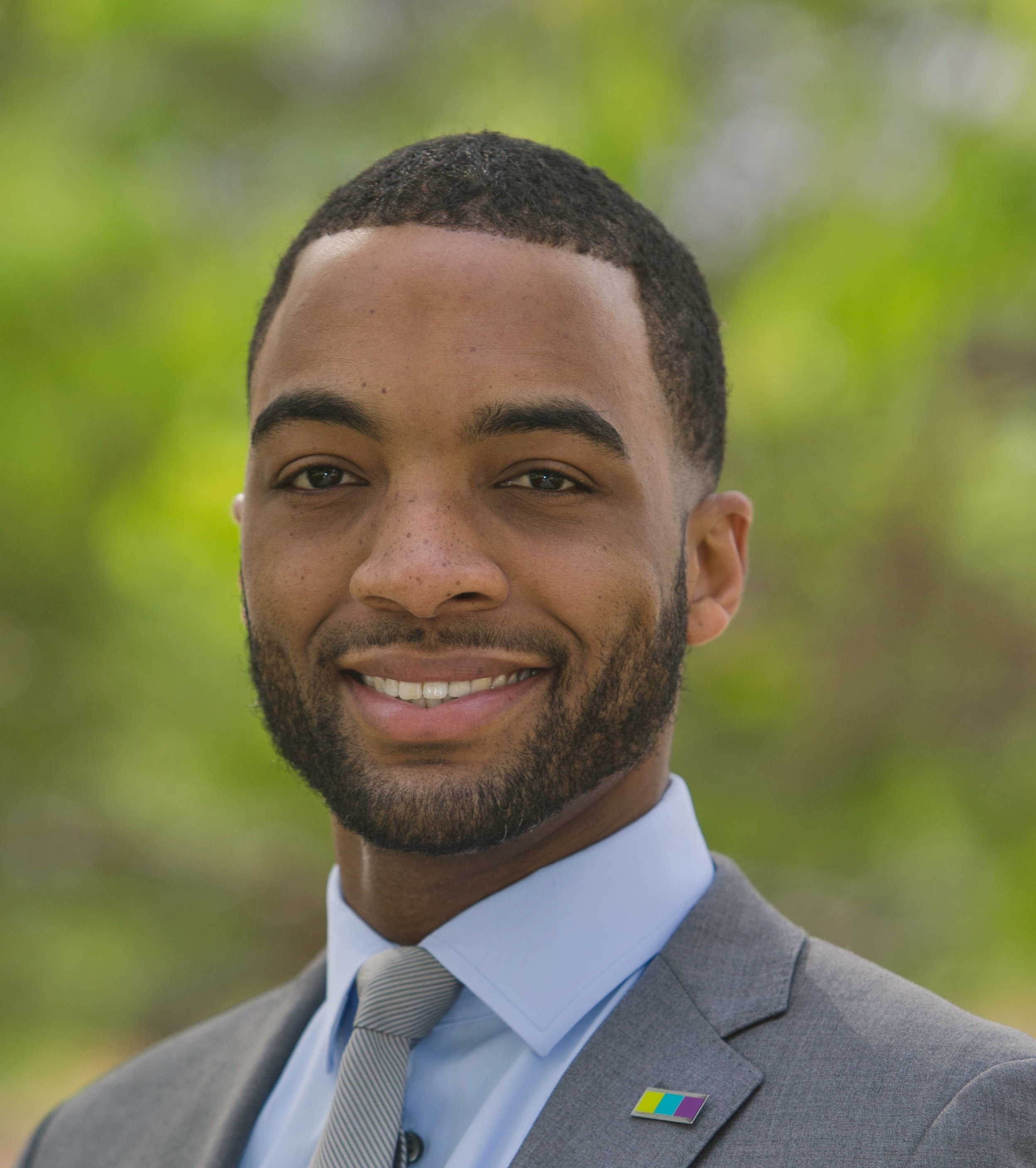 Matthew Beatty
Matthew Beatty is senior director of communications and engagement for The Miami Foundation. He leads the foundation's communications strategies and ensures efforts are integrated and reflect the organization's message. He also grows relationships throughout the community that increase the foundation's brand presence. A native Miamian, Beatty earned his B.S. in management and M.B.A. in marketing at Florida A&M University. His public relations career includes managing outreach for the U.S. Army Corps of Engineers, National Environmental Education Foundation and numerous other organizations across the country. He is a member of Leadership Florida Connect, the premier statewide resource for educating, engaging and inspiring Florida's top emerging leaders, where he served on the 2017-2018 board of governors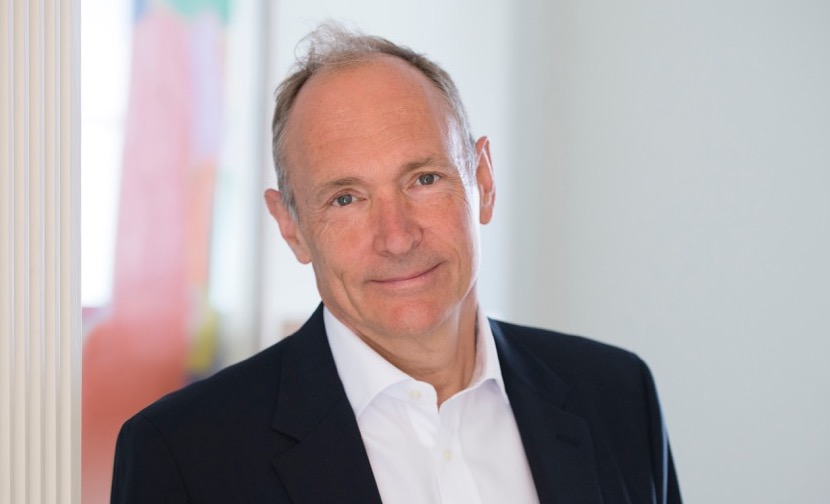 Sir Tim Berners-Lee
Sir Tim Berners-Lee invented the World Wide Web while at CERN in 1989. Today, he is the founder and director of the World Wide Consortium. He is a professor at Massachusetts Institute of Technology in the Computer Science and Artificial Intelligence Lab and a professor in the Computer Science Department at Oxford University. In 2009 he co-founded the World Wide Web Foundation, where he still serves as founding director. He is the co-founder of Inrupt, the company launched to ensure the success of the Solid platform to give people control of their own data and to re-decentralize the Web. In 2004 he was knighted by Queen Elizabeth and in 2007 he was awarded the Order of Merit. In 2017, he was awarded the Turing Prize for inventing the World Wide Web, the first web browser, and the fundamental protocols and algorithms allowing the Web to scale. The Turing Prize, called the "Nobel Prize of Computing," is considered one of the most prestigious awards in computer science.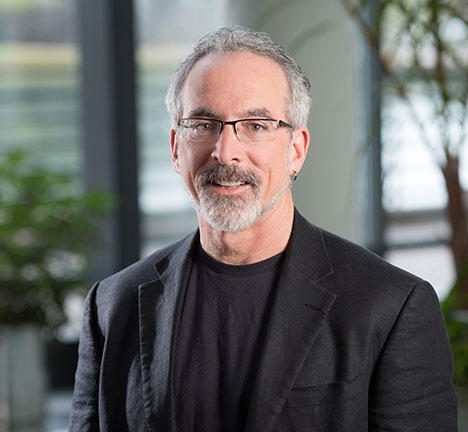 David Boraks
David Boraks is a reporter and host at WFAE in Charlotte, covering energy and the environment, affordable housing, transportation, politics and government and other topics. He's a veteran Charlotte-area journalist who also has worked at The Charlotte Observer (1993-2000) and published the online community news network DavidsonNews.net and CorneliusNews.net (2006-2015). Boraks also has worked for American Banker (2000-05), The China News in Taipei (1991), The Cambridge (Mass.) Chronicle (1989-1991) and The Hartford Courant (1986-89). He was an Annenberg/Knight Block-by-Block News Entrepreneur fellow (2011). He also has been a Knight Center for Specialized Journalism fellow (Telecommunications 1997), won the North Carolina Information Technology Association Media Award (1998), and won the Davidson College Sullivan Community Service Award (2009). Boraks has a bachelor's degree in history from Cornell University and a master's degree from Wesleyan University in Middletown, Conn.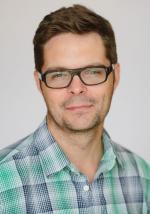 John S. Bracken
John S. Bracken is executive director of the Digital Public Library of America. Previously he served for nearly two decades as a philanthropic investor in digital media, media policy and innovation. He most recently served as vice president for technology innovation at the John S. and James L. Knight Foundation, where he oversaw the Knight News Challenge, Knight's Prototype Fund, and other efforts to improve the creation, curation, and accessibility of information. He previously managed technology and civic innovation programs at the MacArthur Foundation and the Ford Foundation. He serves on the board of the Illinois Humanities Council and resides in Chicago, Illinois.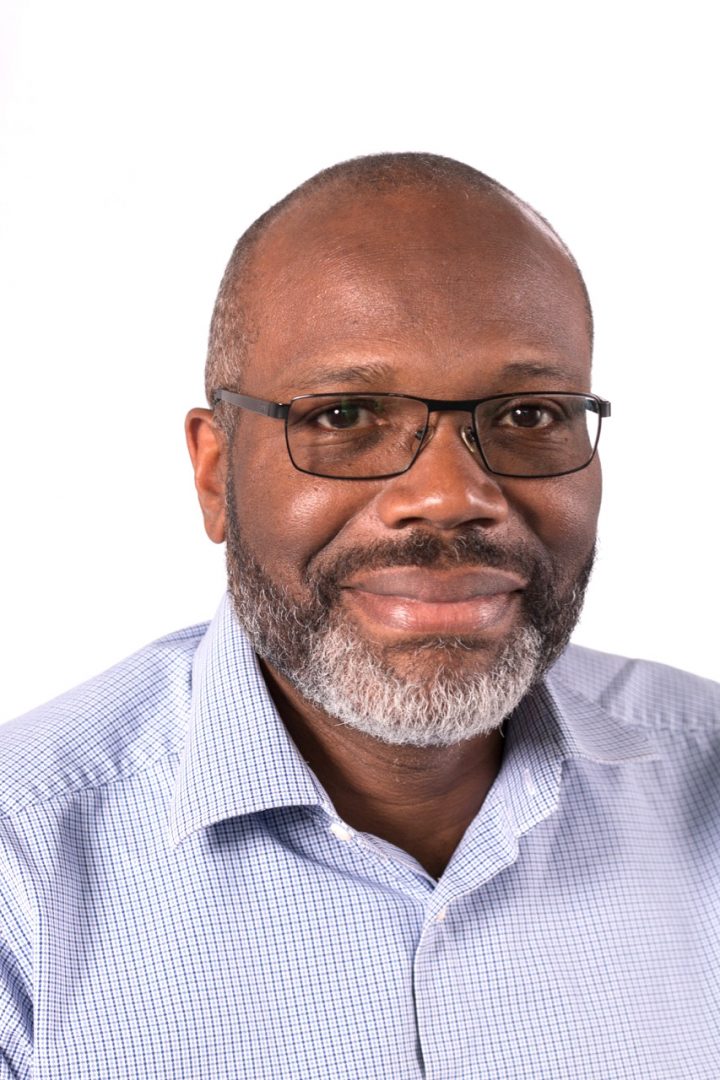 Glenn H. Burkins
Glenn H. Burkins is founder and publisher of QCity Metro. He previously was business editor and later deputy managing editor for news at The Charlotte Observer. Burkins has been a reporter at The Wall Street Journal, the Philadelphia Inquirer, and St. Petersburg Times. He has covered the Labor Department, the Clinton White House and the NATO mission in Kosovo. As Africa correspondent for the Inquirer, he covered the historic election of Nelson Mandela in South Africa, the Rwandan genocide, and one of the early outbreaks of Ebola in the former Zaire.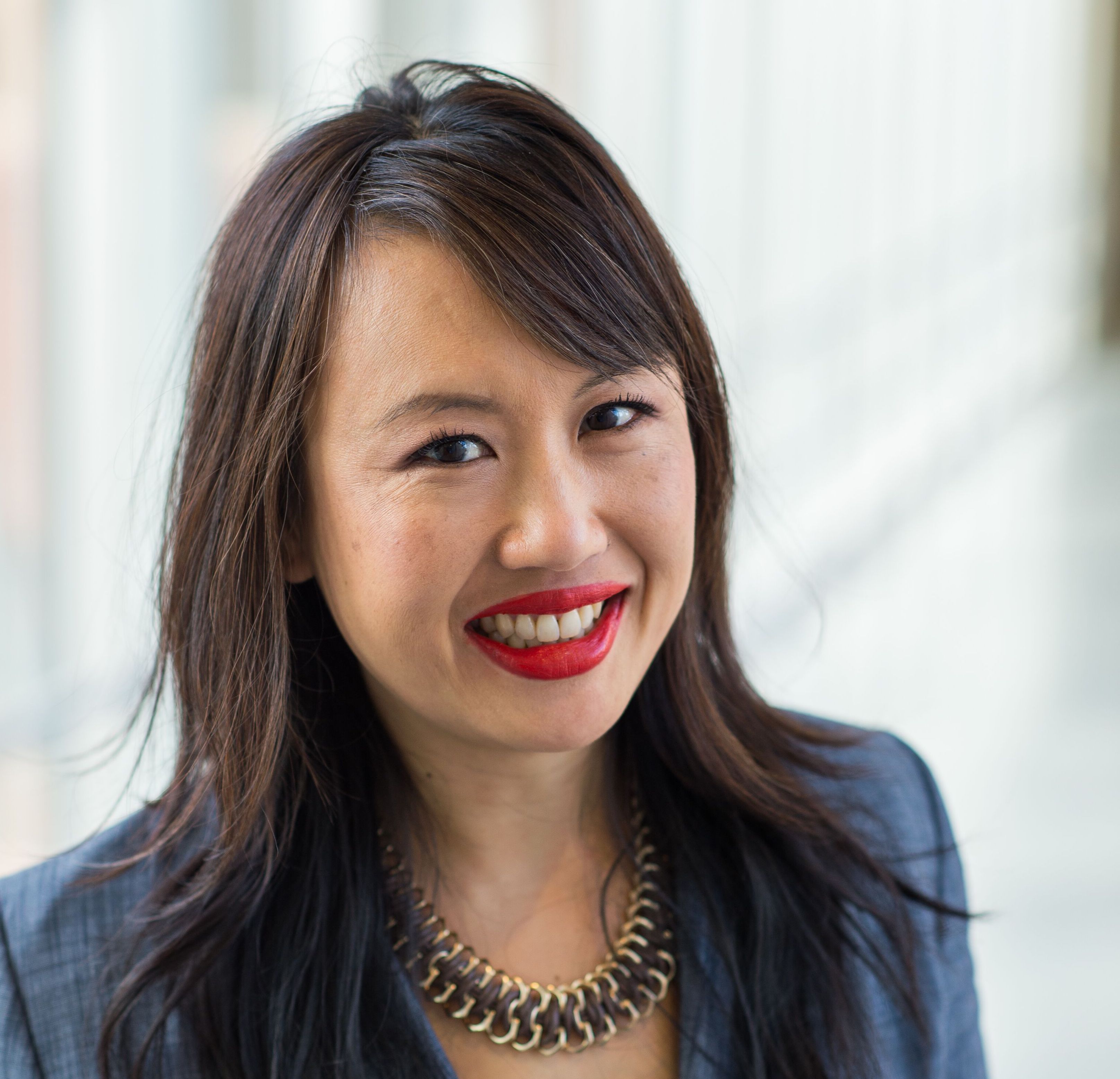 Sharon Pian Chan
Sharon Pian Chan is vice president of Philanthropy at The New York Times. Her job is to build a stronger, more just society using the power of great journalism in partnership with philanthropy and nonprofits. Chan previously was vice president of innovation, product & development at The Seattle Times. She spent most of her journalism career there as an editor and reporter, covering beats ranging from City Hall to Microsoft. Chan has served as national president of the Asian American Journalists Association.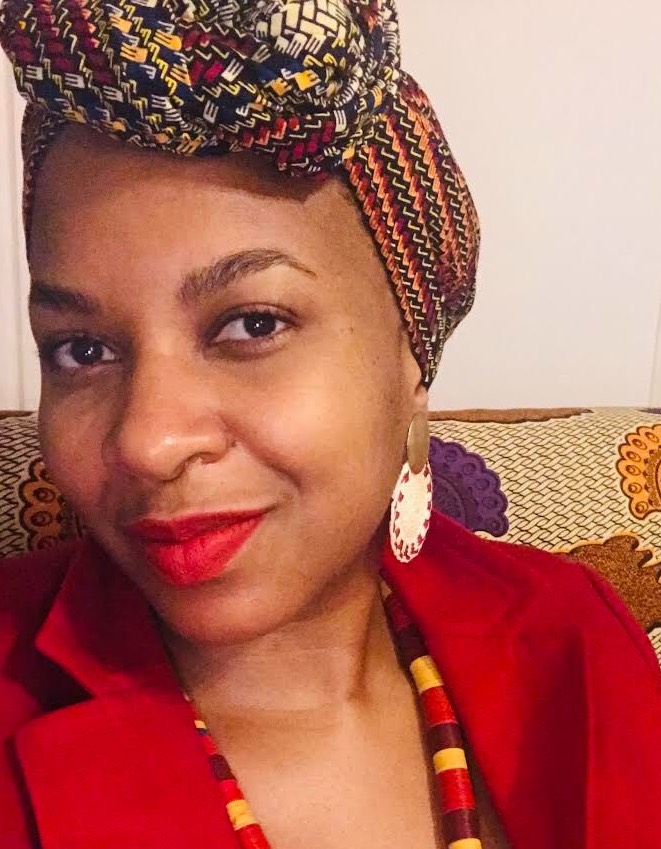 Manolia Charlotin
Manolia Charlotin is a multimedia journalist, curator, strategist and educator. She is the co-founder of Press On, a Southern collective that advances movement journalism by providing support for reporting and trainings that reshape newsrooms to better serve communities. Over the last 15 years she has helped lead several media organizations and campaigns, including the Boston Haitian Reporter, The Haitian Times, and Feet in 2 Worlds. Most recently, she was associate director at The Media Consortium, a network of leading independent news media, where she advanced the sector's racial equity strategy, development of emerging local media networks, coverage of social justice movements, and editorial management for a landmark scientific study on the impact of collaborative storytelling. She also serves on the board of directors for Bitch Media and YES! Media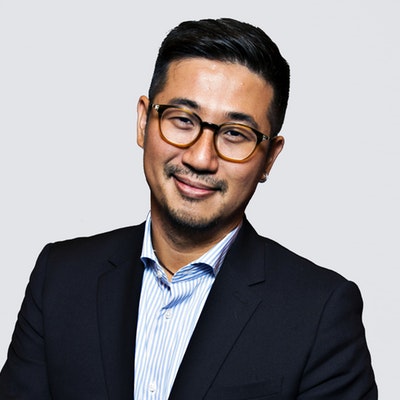 Paul Cheung
Paul Cheung is the director/journalism focusing on technology innovation at Knight Foundation, overseeing investments and initiatives designed to drive transformational change in news media. Cheung has 20 years of experience at the forefront of digital transformation – pioneering VR360, automation, data journalism, visual strategies and digital training initiatives. He led cross-functional teams of journalists, technologists, data scientists and designers, working at media outlets including NBC News Digital, The Associated Press, The Miami Herald and The Wall Street Journal. Cheung served two terms as national president of the Asian American Journalists Association, and currently serves on the board of the American Society of News Editors. He was a 2016 Punch Sulzberger Executive Leadership graduate at Columbia University.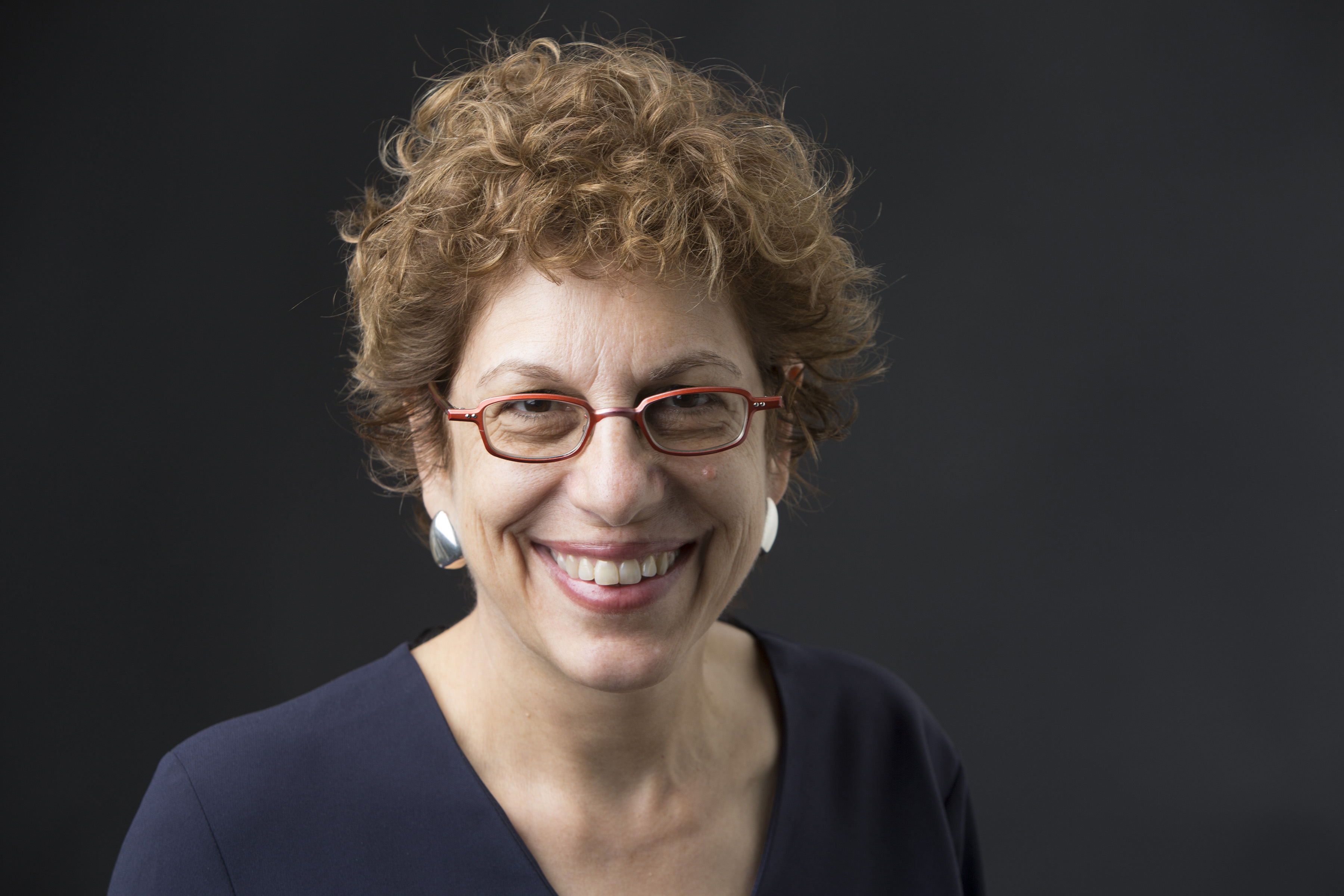 Susan Chira
Susan Chira is editor-in-chief of The Marshall Project, a nonprofit journalism outlet focused on criminal justice. Chira worked for The New York Times from 1981 to 2019 as a reporter, editor, and executive, including posts as foreign editor and deputy executive editor, overseeing daily news coverage across The Times. As senior correspondent on gender issues, she was a member of the team that won the 2018 Pulitzer Prize for Public Service for coverage of sexual harassment.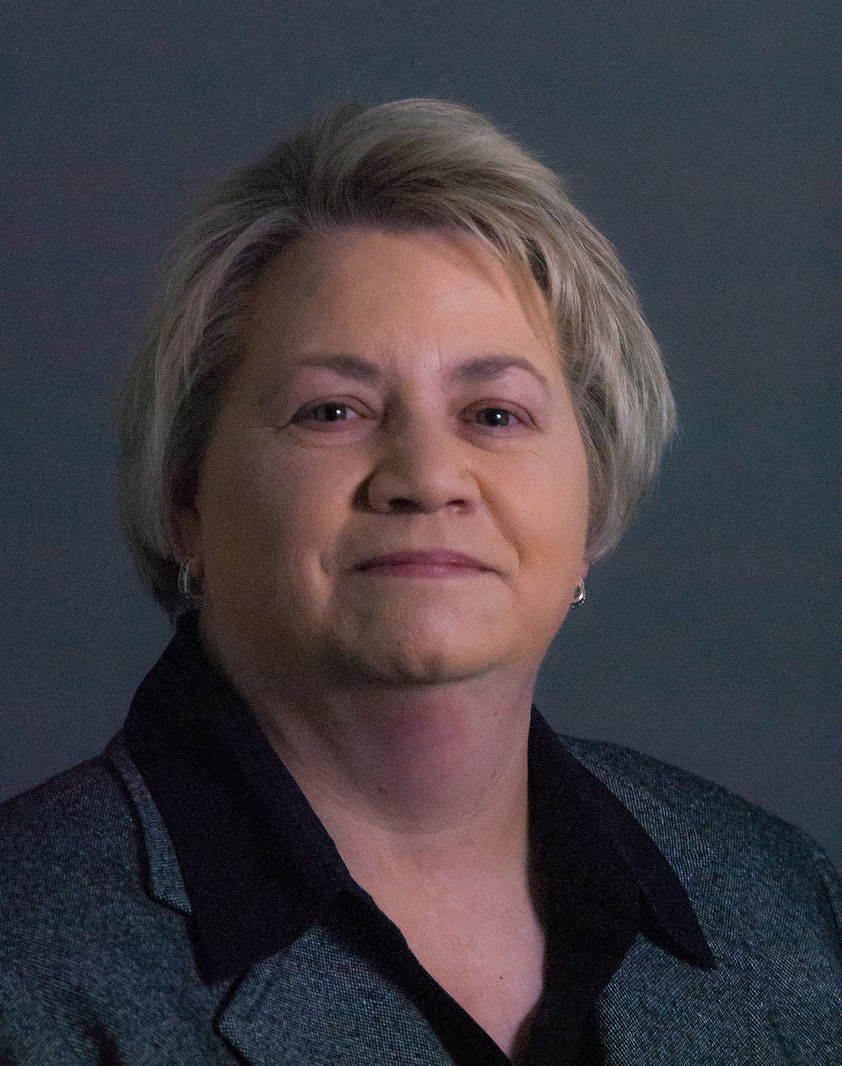 Sherry Chisenhall
Sherry Chisenhall is executive editor and vice president/news of The Charlotte Observer in North Carolina. This is her second turn at The Observer. She previously worked at the paper for 14 years in various positions as an assigning editor and reporter, leaving to become managing editor and then editor of The Wichita Eagle, a sister paper. She returned to Charlotte in 2016. She started her career in Biloxi, Miss., at the Sun Herald.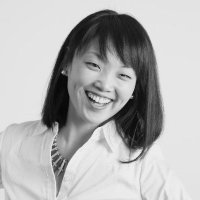 Jennifer Choi
Jennifer Choi is managing director of the News Integrity Initiative, which is a project of the Newmark Graduate School of Journalism at the City University of New York to strengthen trust between newsrooms and communities. She previously served as the director of diversity and inclusion initiatives at the school and continues to serve as an advisor for diversity related work for newsrooms and structural change. Prior to the Newmark School, she was the vice president and chief content officer for the National Committee for Responsive Philanthropy (a research organization for social justice philanthropy), managed the journalism portfolio of grants at the Robert R. McCormick Foundation in Chicago, and served as director of strategic initiatives at Chicago Public Media.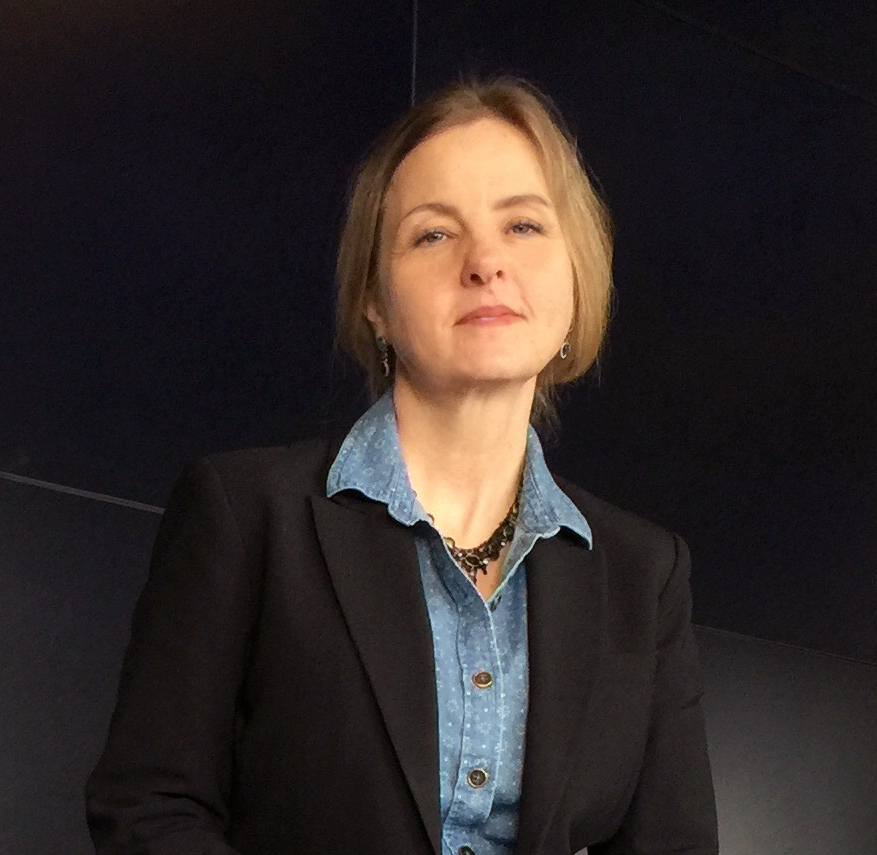 Dana Coester
Dana Coester is an associate professor at the West Virginia University Reed College of Media and creative director for the College's Media Innovation Center. Coester also serves as editor in chief for the collaborative media outlet 100 Days in Appalachia and director of the NewStart fellowship program. Her work focuses on technology and community media with special interests in audience building and new economic models for sustaining journalism. She is currently producing a documentary and investigating online and offline recruitment tactics of organized racial extremist groups in Appalachia impacting youth.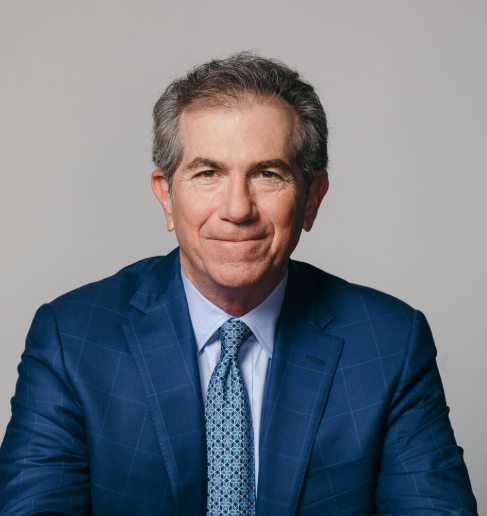 Jeff Cohen
Jeff Cohen is executive vice president of Arnold Ventures, a philanthropy dedicated to tackling the most pressing problems in the United States. Arnold works in Criminal Justice, Education and Health Care reform, Public Finance and Journalism. Cohen leads the Journalism Giving portfolio and the Communications team. He joined Arnold Ventures after a 40-year career at Hearst newspapers and was editor of the Houston Chronicle and the Times Union in Albany, N.Y. The University of Texas graduate was named "Ben Bradlee Editor of the Year" by the National Press Foundation and served as a Pulitzer Prize juror on six occasions.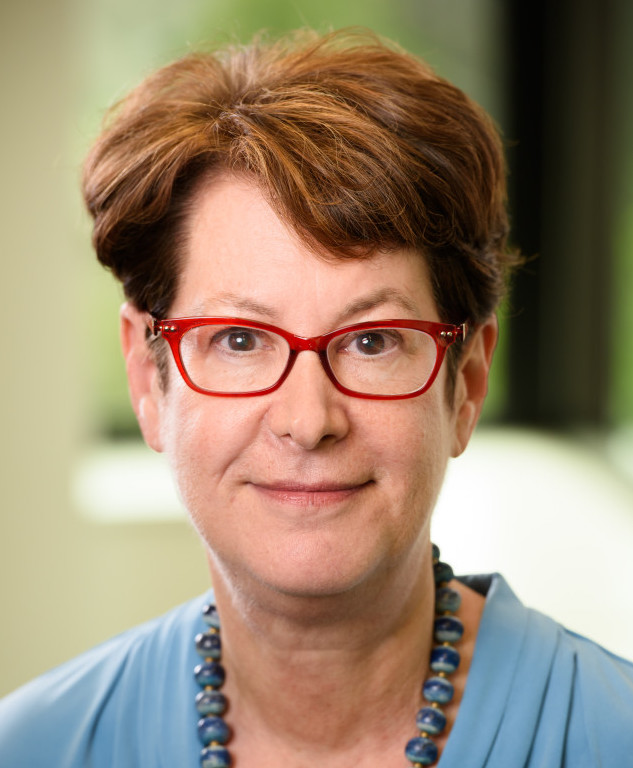 D'Vera Cohn
D'Vera Cohn is a senior writer/editor at Pew Research Center, where she studies and writes about U.S. demographics, including the census. She coordinates the center's 2020 census research program, and manages its @allthingscensus Twitter account. Over the past year, she led five foundation-sponsored Poynter Institute workshops for journalists about the 2020 census, which will be the fourth she has written about as a researcher or reporter. Before coming to the Pew Research Center a decade ago, she had a 21-year career as a Washington Post reporter.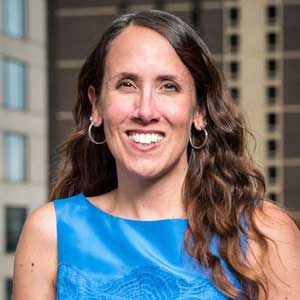 Melissa Milios Davis
Melissa Milios Davis is a former print, digital, and public radio journalist and now vice president for Strategic Communications and Informed Communities at the Gates Family Foundation. She also serves on the executive committee for the Colorado Media Project, which Gates helped to launch in 2018 in partnership with University of Denver, business and community partners, and local and national funders. Her decade in journalism included education beat coverage for the Daily Breeze newspaper in south Los Angeles, breaking news coverage and online content production for the Austin American-Statesman and the South Florida Sun-Sentinel, and stints as a production intern for the Voice of America in London and both L.A.-area NPR stations. At Gates she manages the foundation's journalism portfolio and partnerships and works with peers and grantees to bring greater visibility to quality of life issues and ideas of greatest concern to the foundation – specifically, equitable public education, balanced natural resources, and vibrant communities.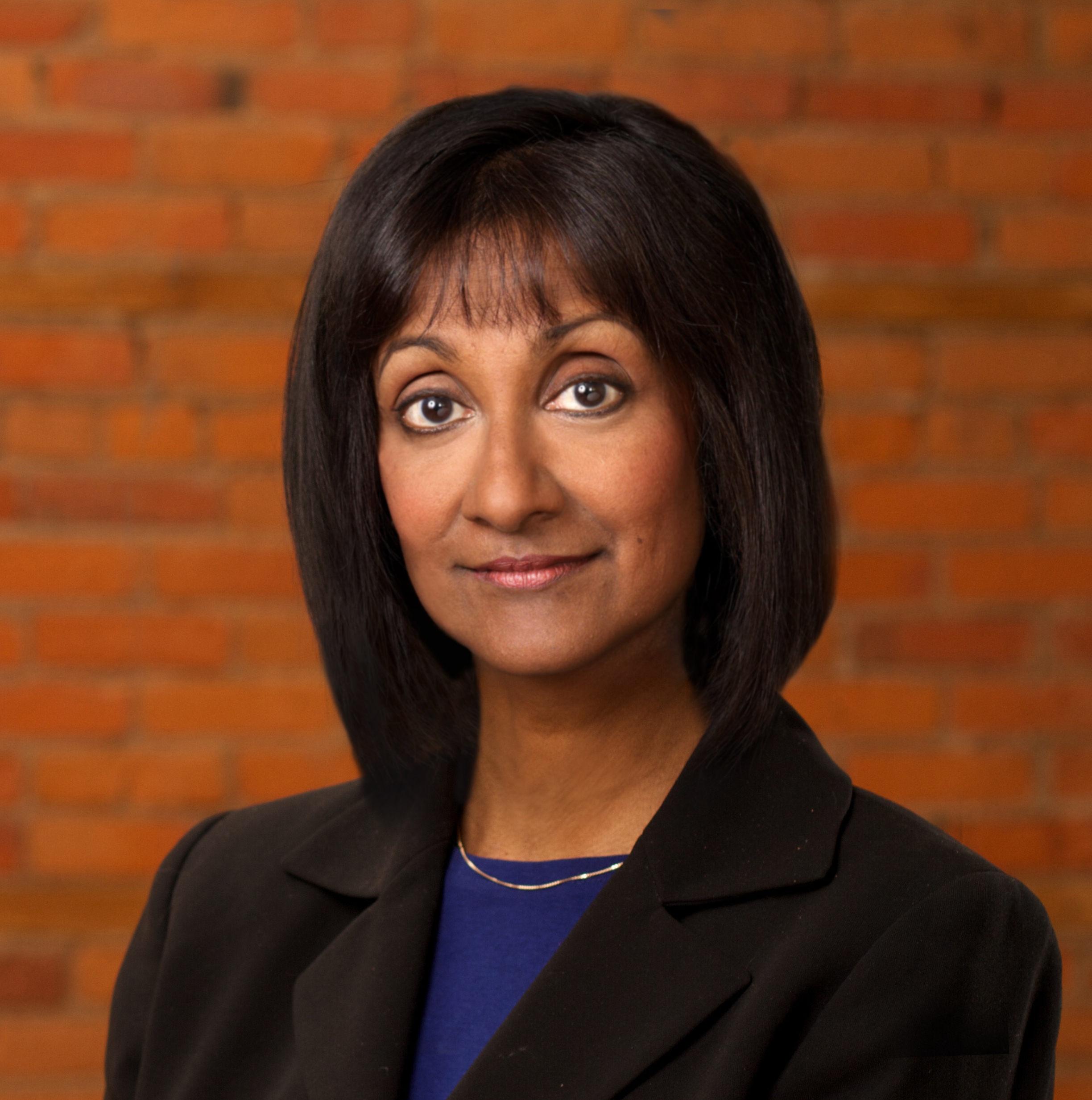 Grace Diffey
Grace Diffey is vice president for community relations with the Hamilton Community Foundation in Canada. As the first person in this role, Diffey has built the foundation's profile as a leader in philanthropy and community building in Hamilton, leads a broad community relations strategy and is responsible for all external communications and reputation management. She is an award-winning, accredited public relations practitioner, with 30 years of corporate communications and consulting experience in the financial services, government, regulatory, health care and corporate sectors. She is a Fellow of the Canadian Public Relations Society and has received its national Lamp of Service for outstanding contribution to the profession.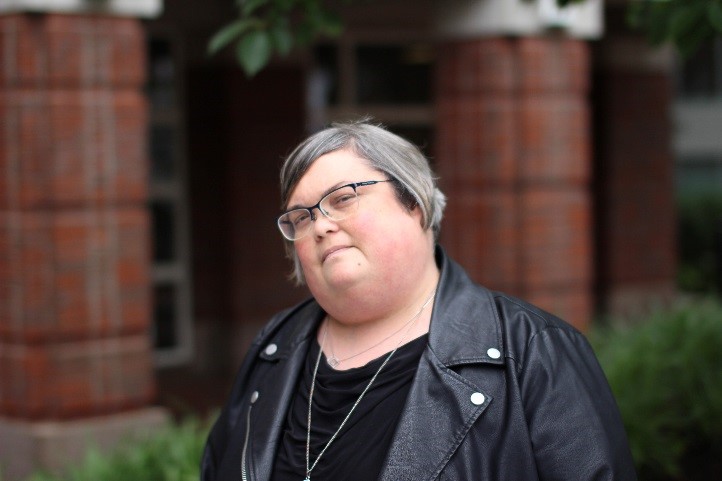 Joan Donovan
Joan Donovan is director of the Technology and Social Change Research Project at the Shorenstein Center on Media, Politics and Public Policy at Harvard's Kennedy School of Government. Her work focuses on media manipulation tactics and techniques, effects of disinformation campaigns, and adversarial media movements that target journalists. She has been mentioned in a wide array of outlets including NPR, Washington Post, The New York Times, Rolling Stone, ABC News, NBC News, Columbia Journalism Review, and The Atlantic. Her research can be found in academic peer-reviewed journals such as Social Media + Society, Journal of Contemporary Ethnography (JCE), and Information, Communication, & Society. Dr. Donovan received her Ph.D. in Sociology and Science Studies from the University of California San Diego.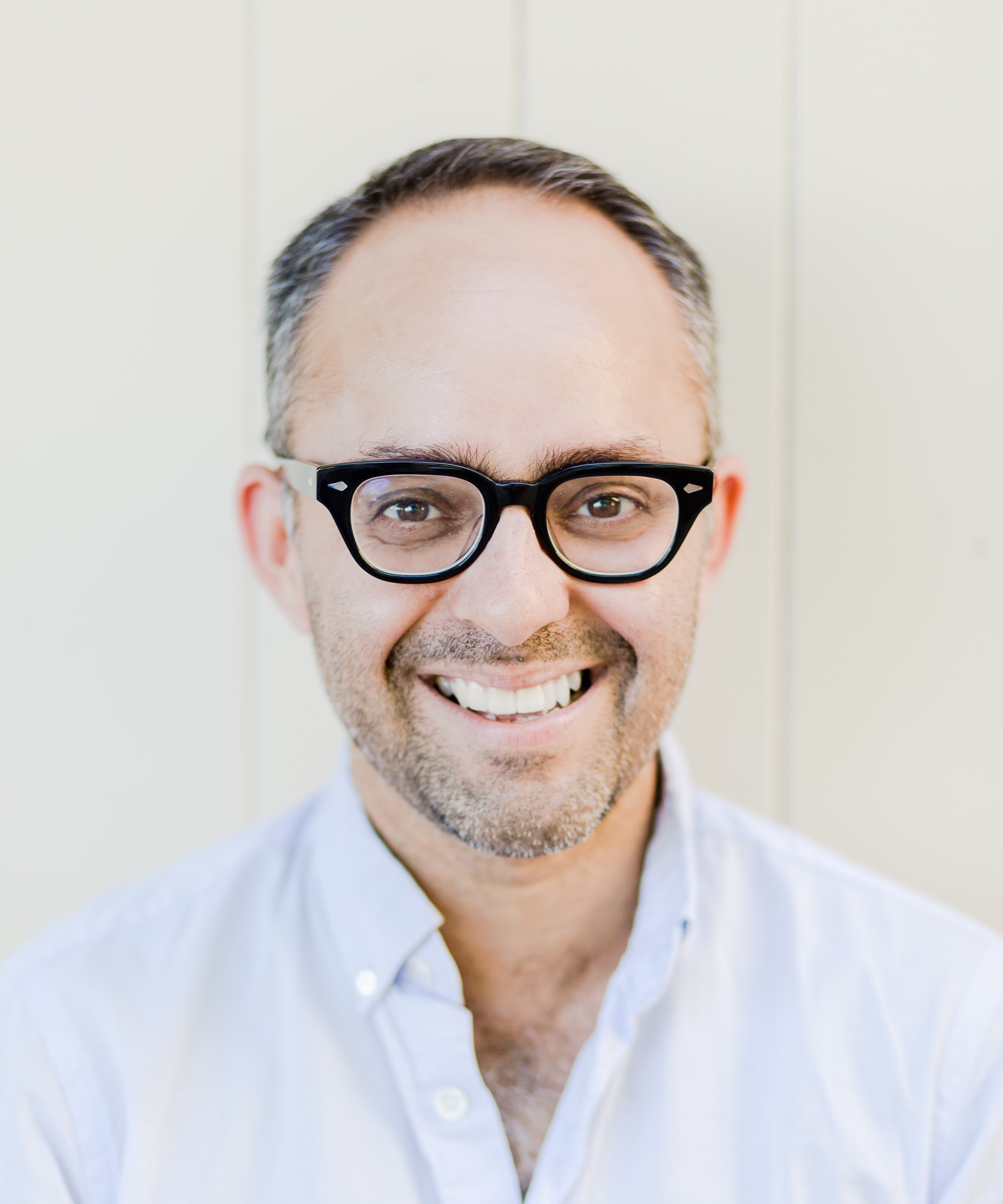 André Dua
André Dua is a senior partner at McKinsey & Company. He is a member of the McKinsey Global Institute Council, which advises on MGI's research on global economic, business, and technology trends. Dua co-leads MGI's Future of Work Initiative. In this capacity, he co-authored MGI's recent report, The Future of Work in America: People and Places, Today and Tomorrow. He founded and leads McKinsey's higher-education work and has served more than 20 university systems and campuses around the world. In addition, Dua was founder and chair of McKinsey Academy, the firm's vehicle for transforming the performance of leading institutions by unlocking the potential of people.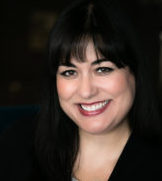 Tere Figueras Negrete
Tere Figueras Negrete is communications director for the Funders' Network for Smart Growth and Livable Communities, a membership organization of more than 170 national and place-based philanthropic foundations committed to creating communities that are sustainable, prosperous and equitable. She is an award-winning journalist and writer who spent nearly 15 years as a reporter and editor with the Miami Herald. Her storytelling has been featured on NPR, The Moth Podcast, Reader's Digest's "Best Stories in America" and most recently Lifetime's series, Her America: 50 Women, 50 States. Before joining the Funders' Network, she was in charge of communications outreach and special projects for Jackson Health System, the largest taxpayer-funded health system in South Florida.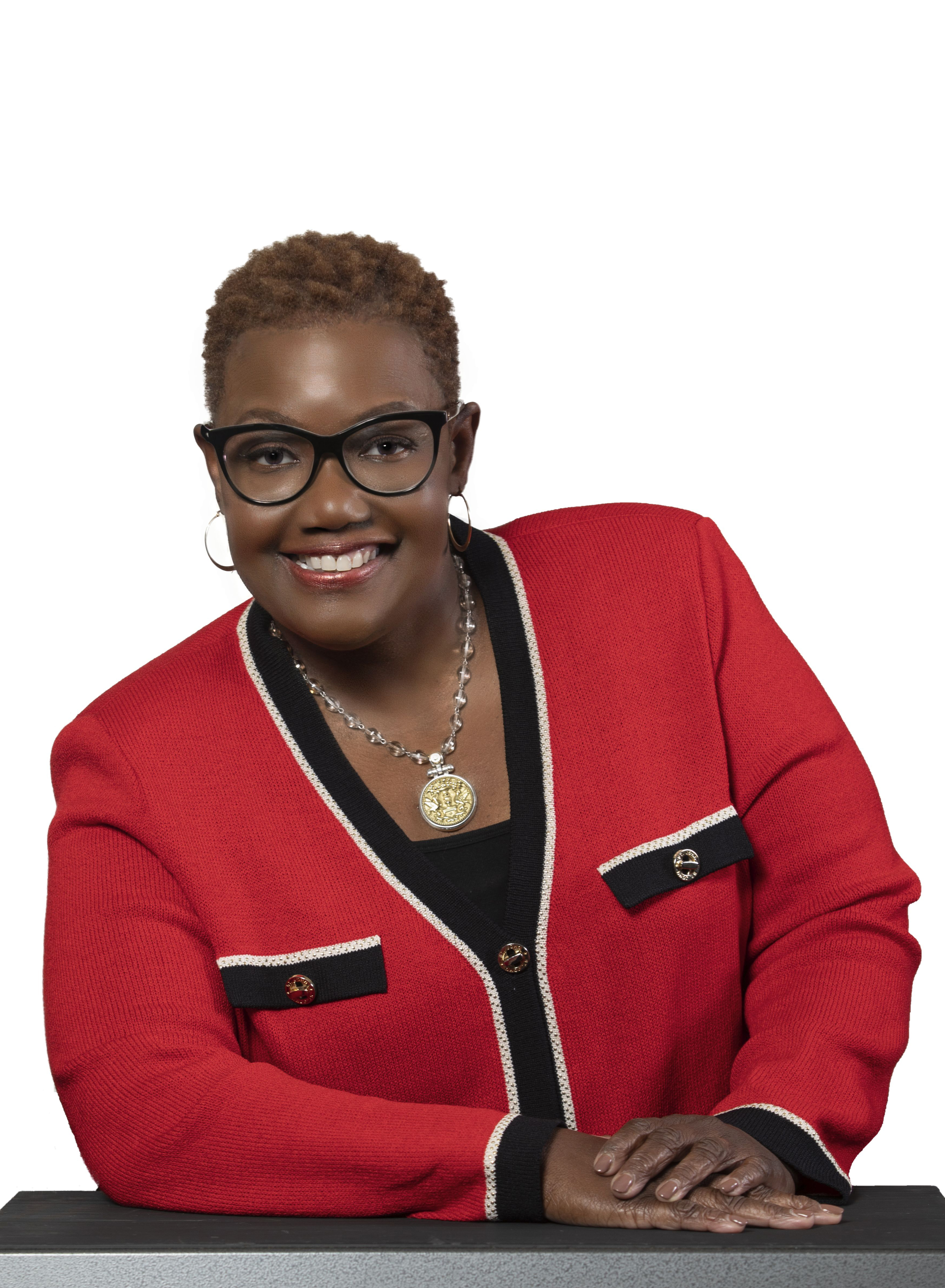 Karen Freeman-Wilson
Karen Freeman-Wilson has been mayor of her hometown of Gary, Indiana, since 2012 becoming the first female to lead the city of Gary and the first African-American female mayor in the state of Indiana. Freeman-Wilson has served in the public arena most of her professional life, having previously served as the Indiana attorney general, the director of the Indiana Civil Rights Commission and the presiding judge of the Gary City Court. She is also a leader in the national drug court movement ,having served as the CEO of the National Association of Drug Court Professionals and Executive Director of the National Drug Court Institute. In November 2018, she was elected president of the National League of Cities.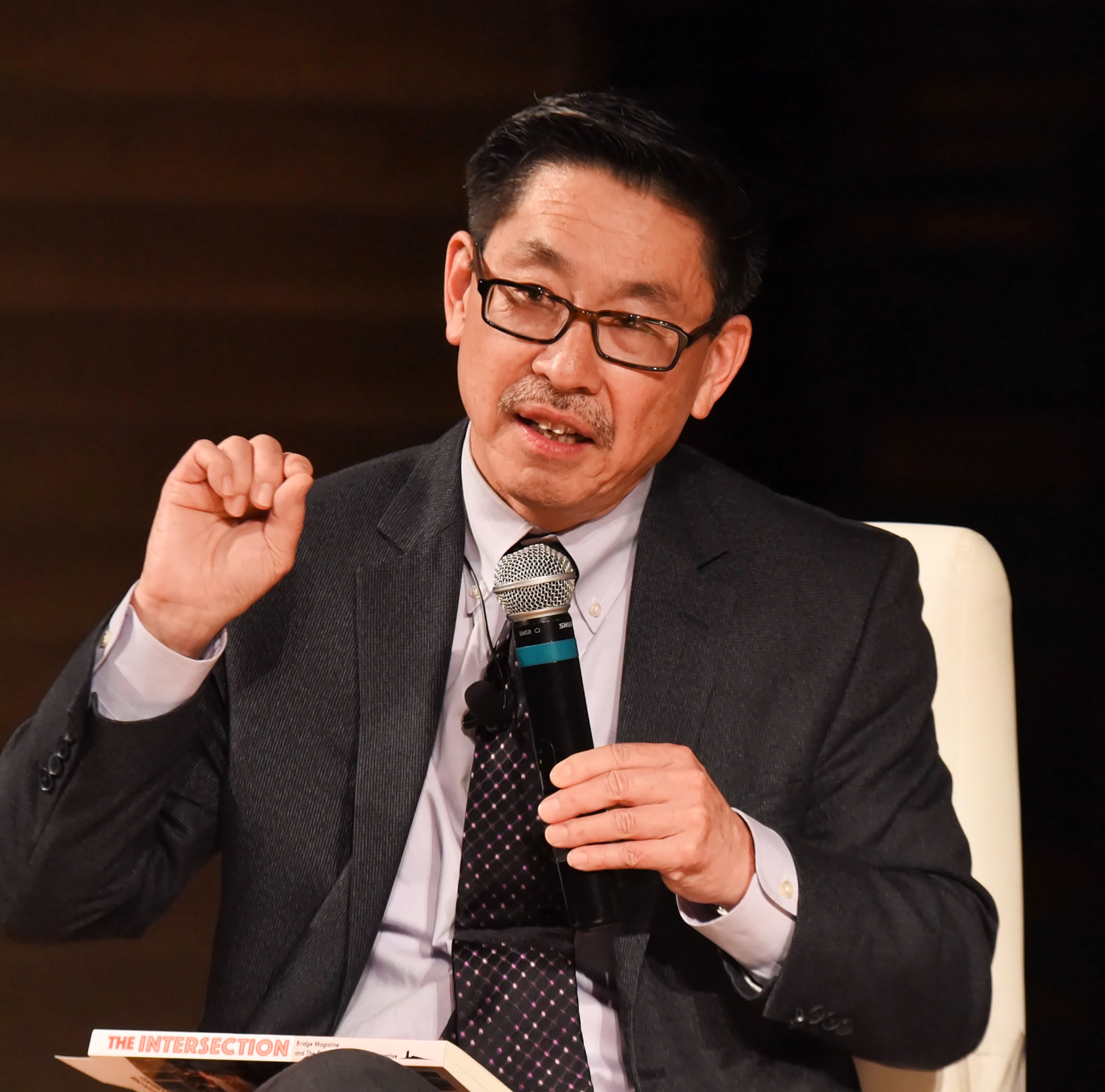 Jon Funabiki
Jon Funabiki founded Renaissance Journalism to sponsor social justice media initiatives. Collaborating with journalists across the nation, recent projects have focused on housing insecurity and affordability, the 2020 U.S. Census, the financial crisis in Detroit, educational equity in public schools and the legacy of Agent Orange in Vietnam. Funabiki also is a journalism professor at San Francisco State University. Previously, he developed the Ford Foundation's journalism grant program and was a journalist specializing in U.S.-Asia political. He was a Knight Fellow at Stanford University, a Jefferson Fellow at the East-West Center and an NEH Professional Fellow at the University of California, Santa Barbara.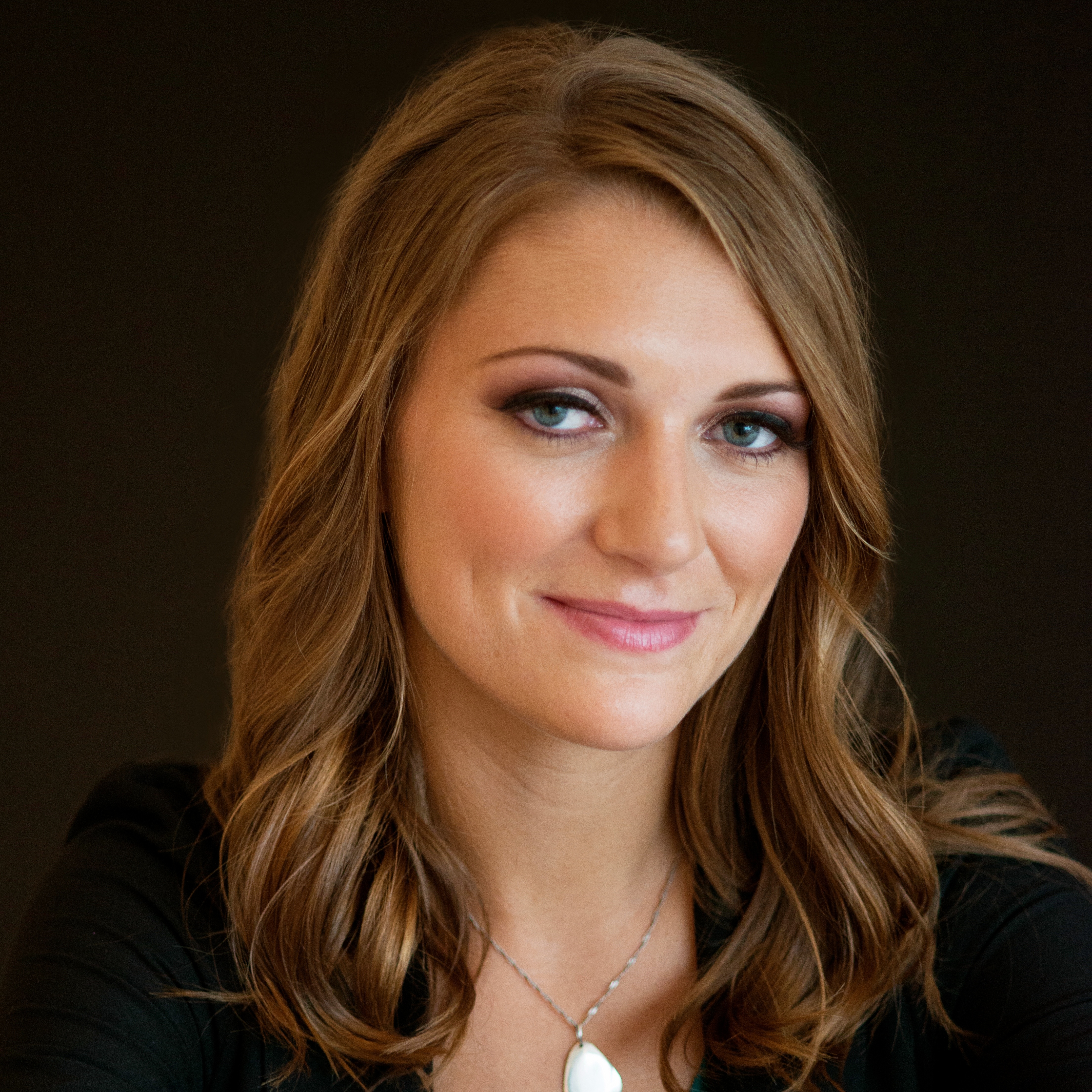 Emma Gilchrist
Emma Gilchrist is co-founder and editor-in-chief of The Narwhal, an award-winning online magazine that publishes in-depth and investigative journalism about Canada's natural world. In its first year, The Narwhal earned 16 national award nominations. Before starting The Narwhal, Gilchrist worked as a reporter and editor in Canada and the U.K., including a stint at the Calgary Herald, where she started a column on the environment that grew into a weekly section of the newspaper.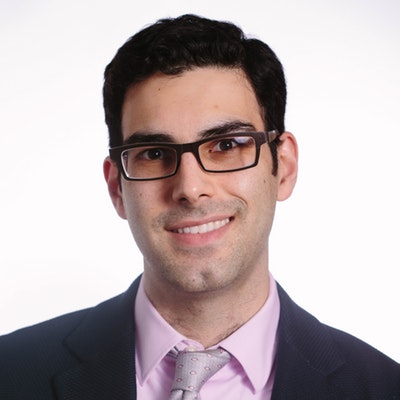 Sam Gill
Sam Gill is senior vice president and chief program officer. In this role, he oversees all of Knight's grantmaking programs — Community and National Initiatives, Journalism and Arts. He also oversees Learning and Impact, Knight's research and assessment program. Sam joined the foundation in 2015. Previously, he served as vice president of Freedman Consulting, where he provided leadership for many of the firm's projects, including strategic planning and evaluation, as well as campaign and initiative management. He has led or participated in projects for elected officials and candidates for office, Fortune 500 companies and many of America's leading foundations. Gill earned a Bachelor of Arts with honors from the University of Chicago and a Master of Philosophy in politics from the University of Oxford, England, where he was a Rhodes Scholar. He serves on the board of the Phillip and Patricia Frost Museum of Science in Miami and was a member of the Commission on the Practice of Democratic Citizenship, a project of the American Academy of Arts and Sciences.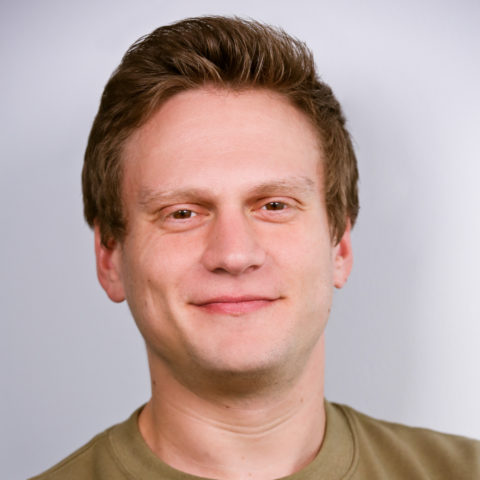 Teddy Goff
Teddy Goff is a co-founder and partner at Precision Strategies, a strategy and marketing agency that works with progressive groups such as March for Our Lives and Planned Parenthood, nonprofits including the Bill and Melinda Gates Foundation, and companies like Bank of America and the Sacramento Kings. Prior to Precision, he was the digital director for President Obama's re-election campaign, leading the president's digital strategy and managing the 250-person nationwide team responsible for the campaign's social media, email, web, online advertising, online organizing, front-end and product development, design, and video presences. TIME described his work as "redefining the limits of viral politics" and included him on their inaugural list of 30 people under 30 who are changing the world. He has also served as an adviser to world leaders including Canadian Prime Minister Justin Trudeau, former Colombian President Juan Manuel Santos, and Secretary of State Hillary Clinton.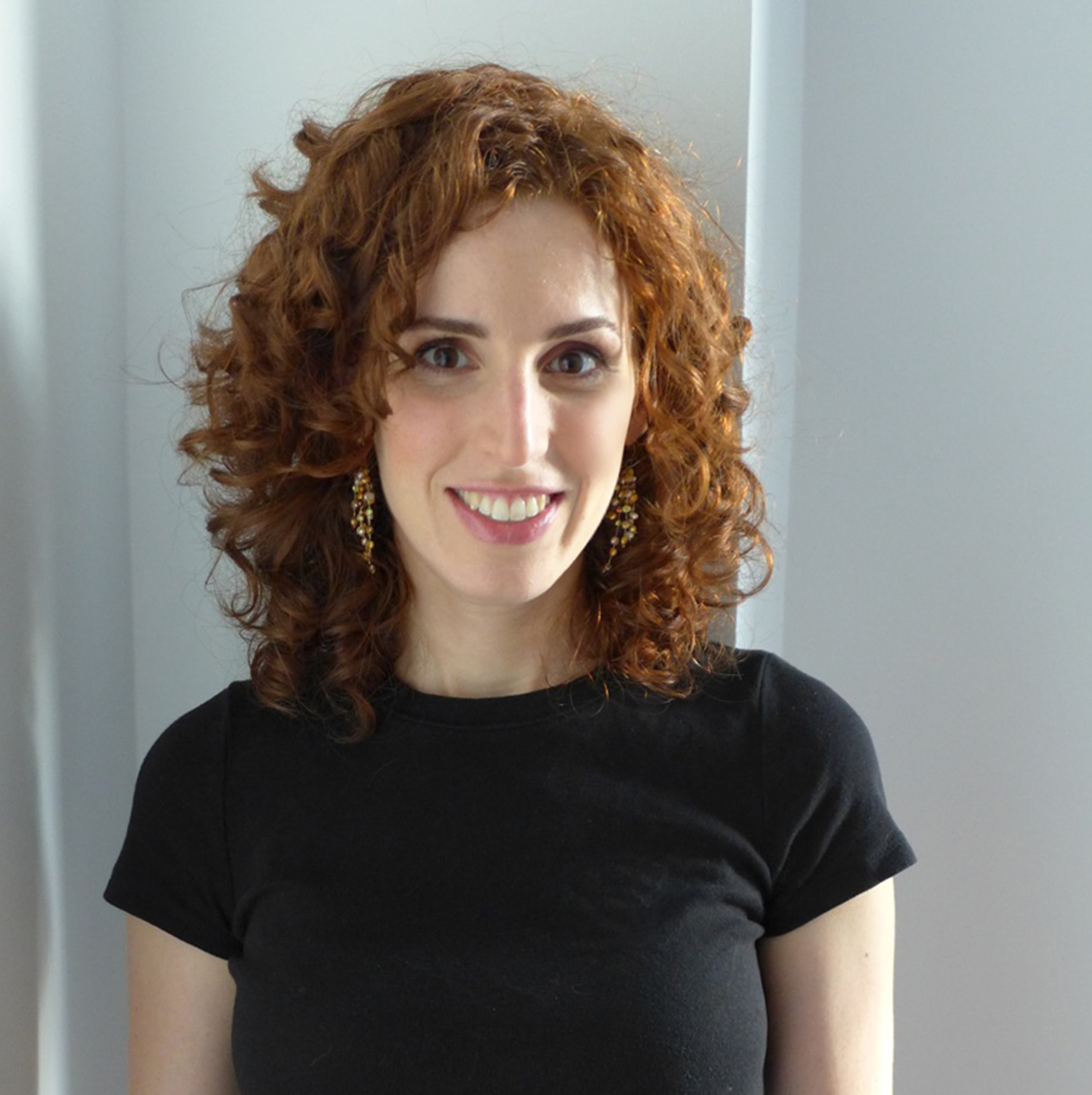 Elizabeth Green
Elizabeth Green is co-founder and CEO of Chalkbeat, the nonprofit news organization dedicated to improving educational equity through local, independent, high-impact journalism. Since launching in 2014, Chalkbeat's reporting has spurred changes in education funding, legislation, policy, and practice and is regularly cited or republished in dozens of publications, including The New York Times, the Wall Street Journal, the Atlantic, Vox, and more. Green is also the cofounder and board chair of the American Journalism Project, the first venture philanthropy firm dedicated to local news. Her book Building a Better Teacher was a New York Times bestseller and notable book of 2014. Green has been a Spencer Fellow in education journalism at Columbia University and an Abe Journalism Fellow studying education in Japan.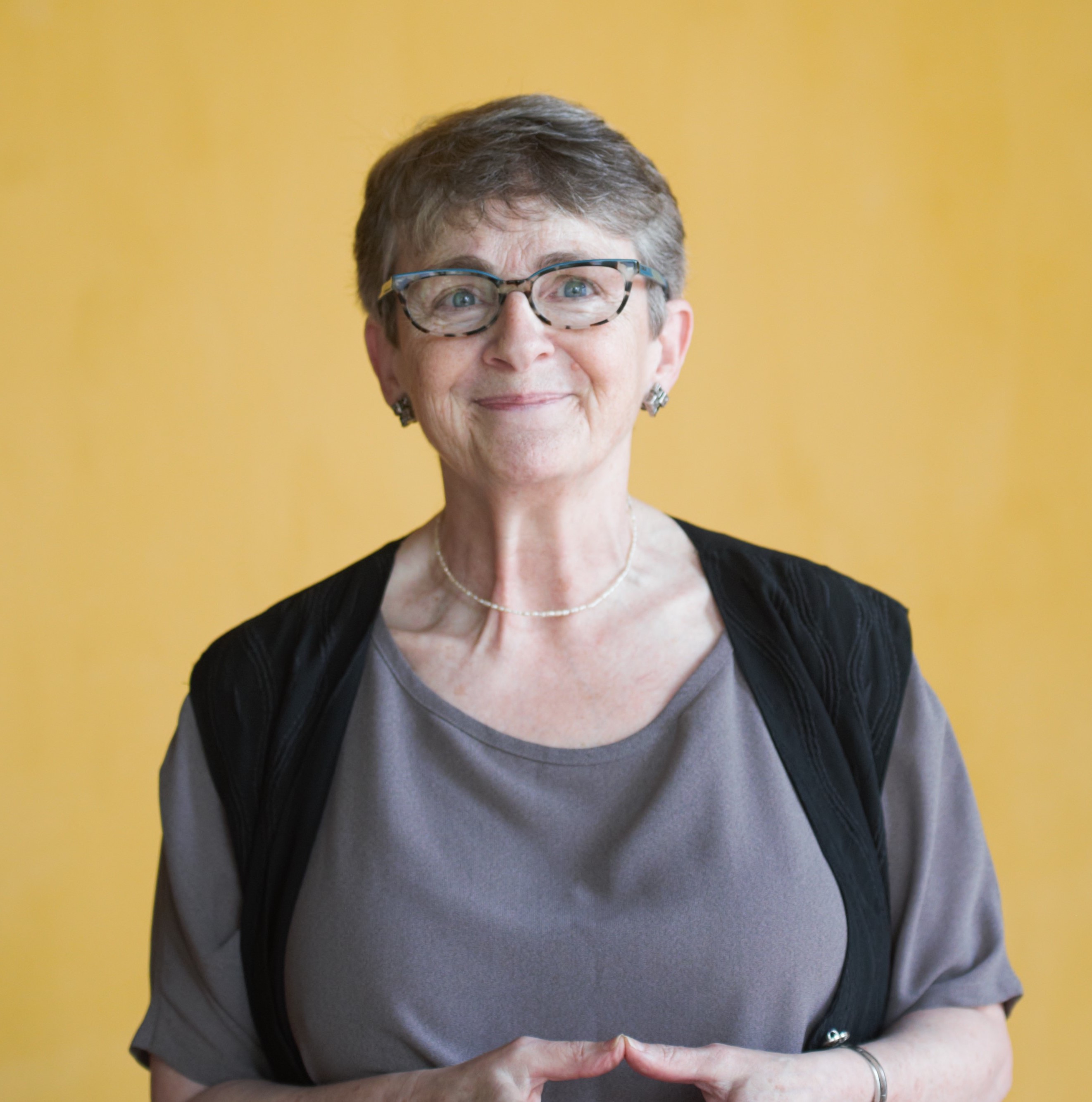 Liza Gross
Liza Gross is a journalist and media leader with over three decades of experience working in executive positions at news organizations and nonprofits. She has specialized in the transition of traditional news outlets to multimedia platforms, as well as in the exploration of new and transformational models for media organizations, including collaborative arrangements and innovative techniques of audience engagement. She was managing editor of The Miami Herald, executive editor of El Nuevo Día in Puerto Rico, and publisher of Exito!, the Spanish language publication of the Chicago Tribune. As executive director and a past board member of the International Women's Media Foundation, she worked to support female journalists operating in conflict zones and to create professional opportunities for women in the media industry. She is a past board member of the National Association of Hispanic Journalists and has conducted seminars and trainings for journalists in the United States, Latin America and Europe.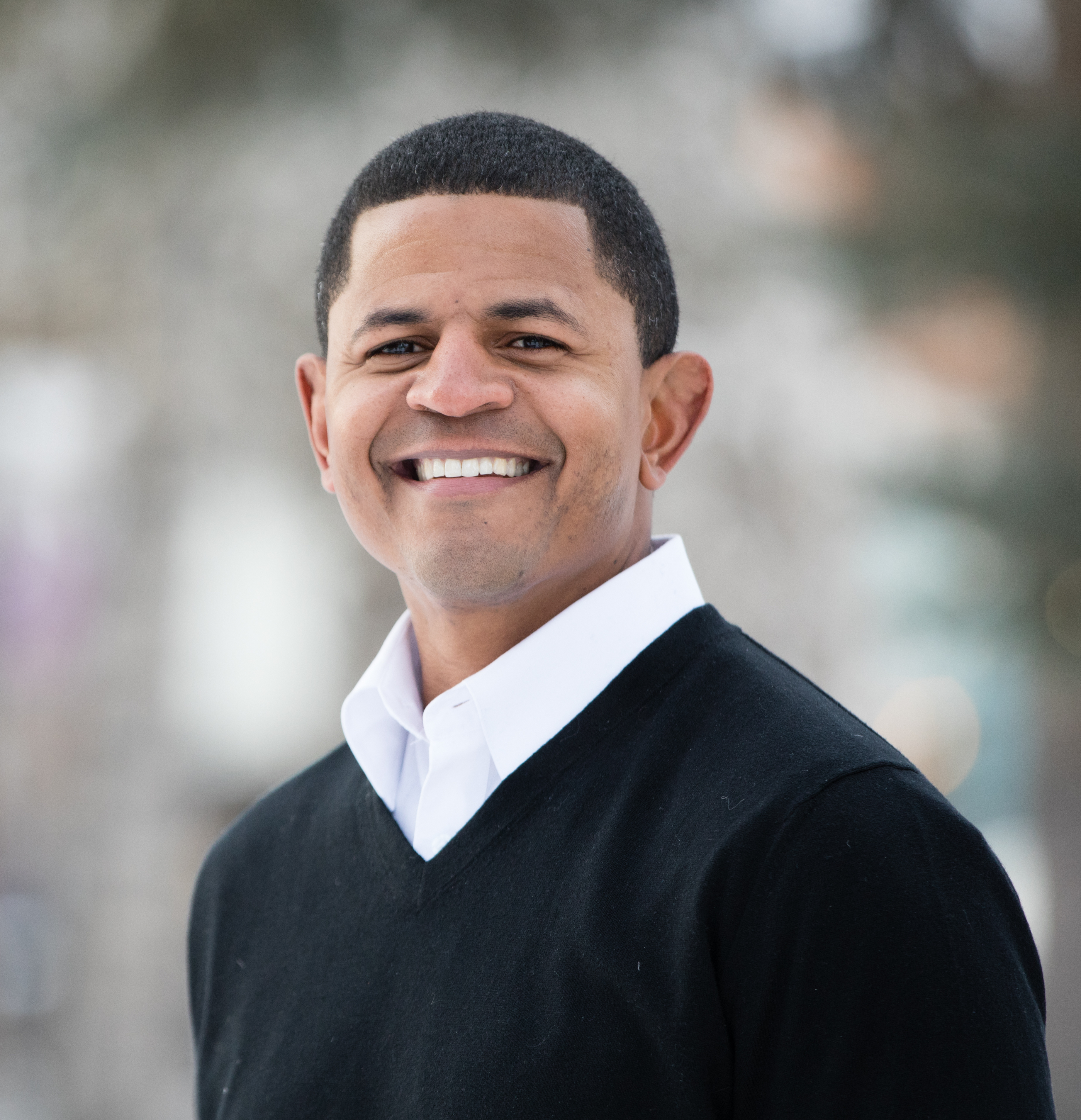 LaMonte Guillory
As chief communications officer of the LOR Foundation, Guillory drives the organization's external presence within the broader philanthropic and rural communities. Representing the foundation publicly, he ensures that LOR represents the voices of the people that make up our vibrant, growing and culturally significant rural towns in the mountain west. He advances the important dialogue on the future of livability among leaders, policymakers, the press, funders, NGO's and national associations with the message that LOR is steadfast in its approach to community-driven solutions. Guillory also serves on the board of directors for The Communications Network and the Rural Communities Assistance Partnership (RCAP).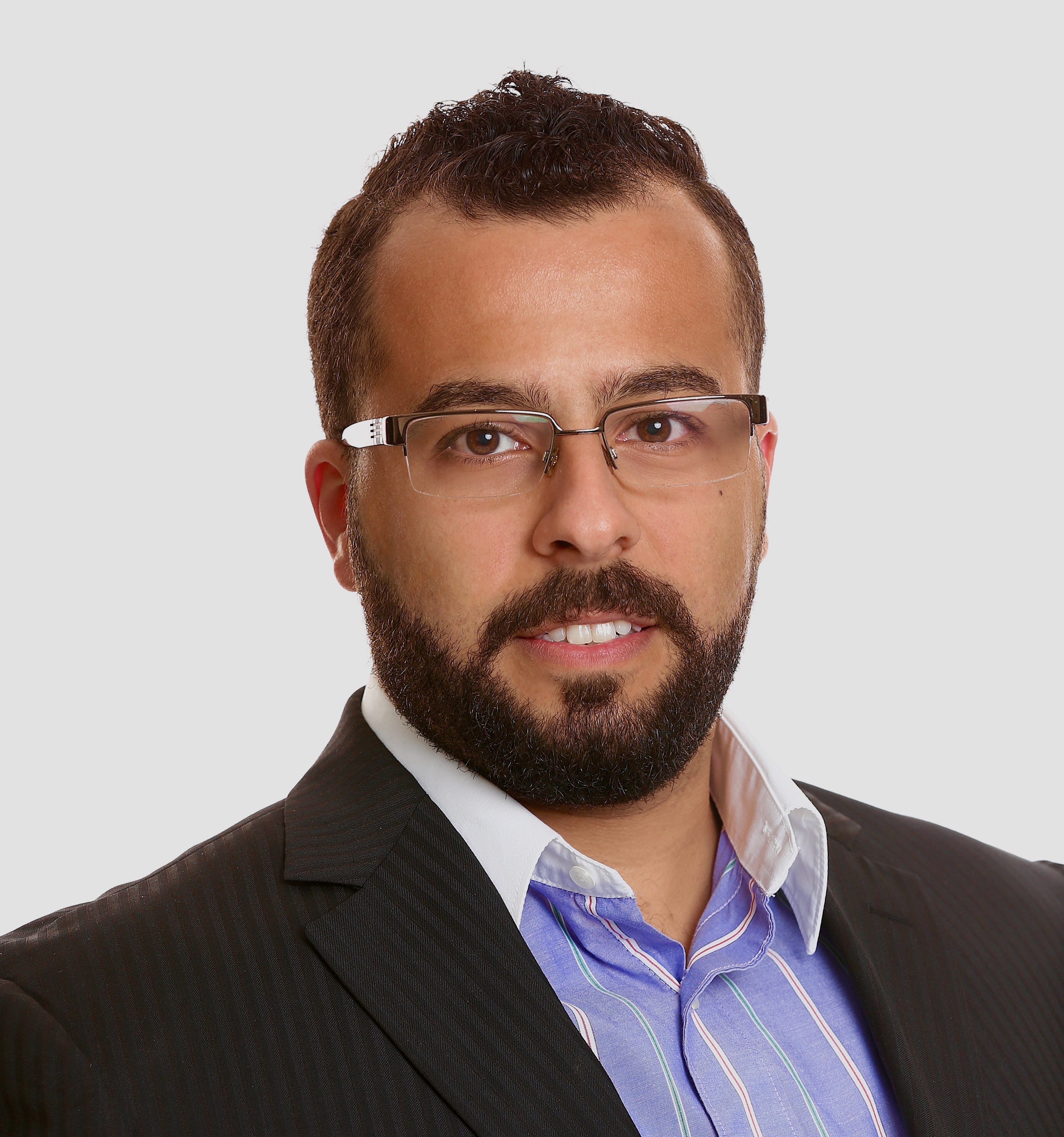 Mina Hanna
Mina Hanna is the chair of the IEEE-USA Artificial Intelligence and Autonomous Systems Policy Committee, the current co-chair of the Policy Committee of the IEEE Standards Association's Global Initiative on Ethics of Autonomous and Intelligent Systems and the current vice chair of the IEEE-USA Research and Development Policy Committee. He serves as editor of the Science Policy Column and member of the editorial board of IEEE Computer magazine. He is also a member of the IEEE Computational Intelligence Society, the IEEE Society on Social Implications of Technology and IEEE TechEthics. He is a Global Shaper of the World Economic Forum, a member of the European AI Alliance, an advisor to Free Machine, and expert reviewer for the US Civilian Research and Development Foundation. His research interests and public speaking engagements focus on the impact of artificial intelligence, autonomous and intelligent systems and disruptive technologies on public safety, national security, responsible governance and social inclusion.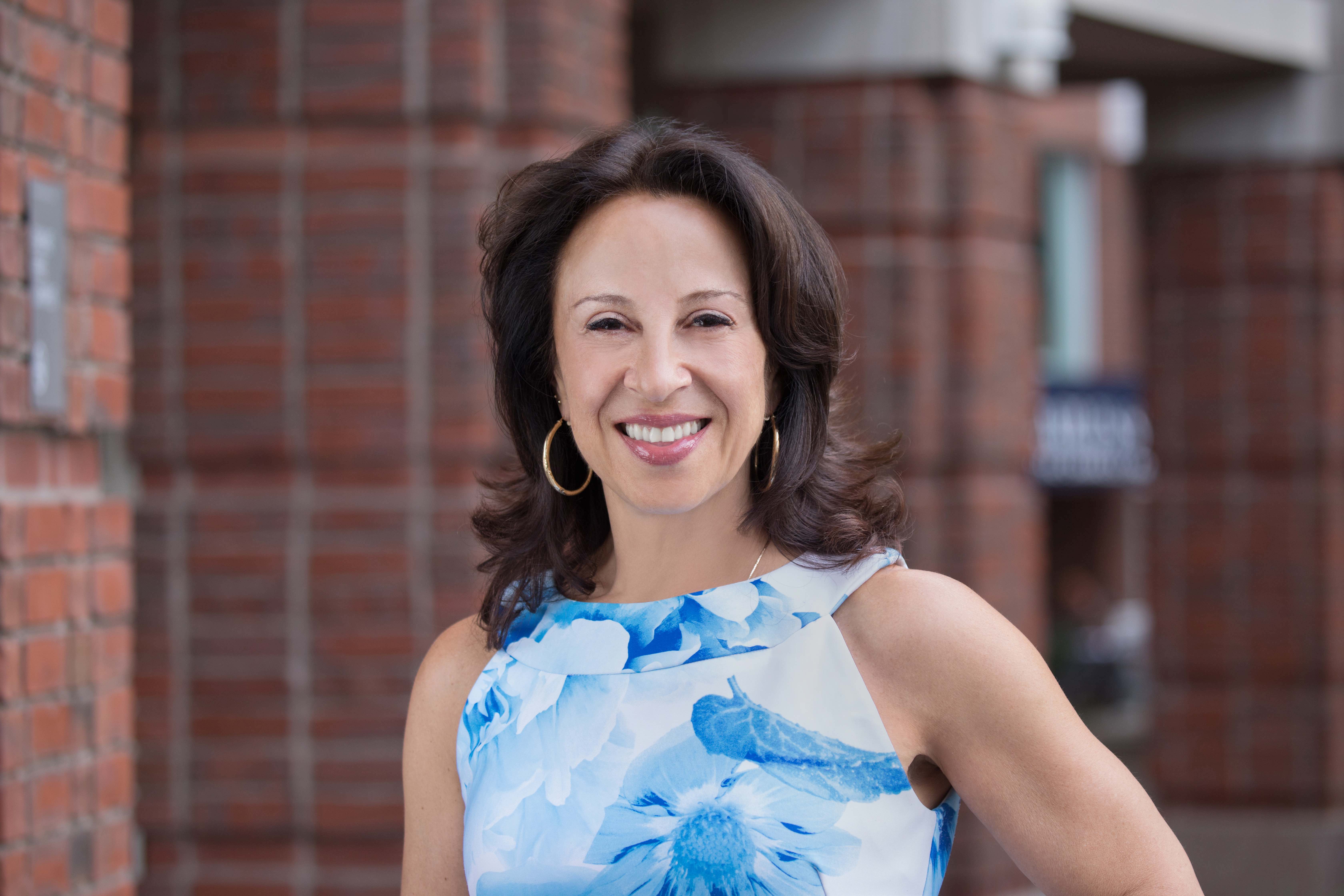 Maria Hinojosa
Maria Hinojosa is founder and president of Futuro Media Group, and independent, nonprofit organization based in Harlem, New York City, with the mission to create multimedia content for and about the new American mainstream in the service of empowering people to navigate the complexities of an increasingly diverse and connected world. As the anchor and executive producer of the Peabody Award-winning show Latino USA, distributed by NPR, as well as co-host of In The Thick, the Futuro Media's new political podcast, Hinojosa has informed millions about the changing cultural and political landscape in America and abroad. She is also a new contributor to the long-running, award-winning news program CBS Sunday Morning and a frequent guest on MSNBC.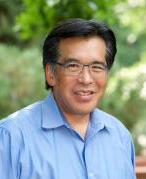 Jeff Hirota
Jeff Hirota is CEO of the Community Foundation Boulder County, which he joined in 2017. Previously, he served as vice president of programs at The Denver Foundation, where he directed the discretionary programs and grantmaking of the foundation. Before working in philanthropy, he was Director of Brand Development at the ABC affiliate Denver7, and executive director of the Five Points Media Center — a community media center serving women, people of color, and the economically disadvantaged. He has worked in both television and feature film production in Nashville, Boston and Los Angeles and was an independent documentary producer whose work included projects in Nicaragua and Ethiopia.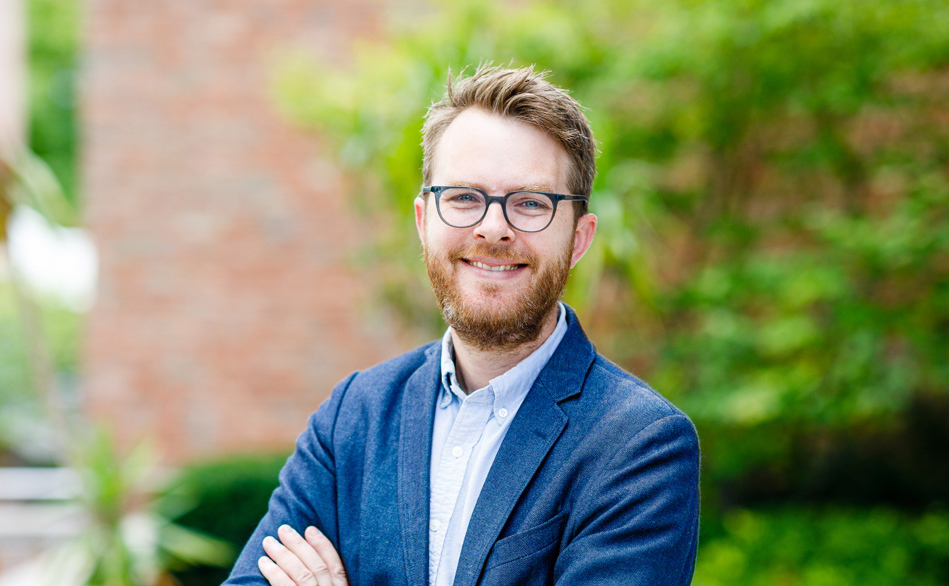 Jesse Holcomb
Jesse Holcomb teaches journalism and communication at Calvin University in Grand Rapids, Michigan. Prior to this, Holcomb was an associate director of research at the Pew Research Center in Washington, D.C., where he helped design and execute a broad research agenda around journalism, technology and civic life. A frequent collaborator, Holcomb has produced groundbreaking research with Knight Foundation, the Institute for Nonprofit News, and Columbia University's Tow Center for Digital Journalism where he is a fellow. Holcomb holds a master's degree from the George Washington University's School of Media and Public Affairs and has held writing and editorial roles at Sojourners magazine and the Public Interest Network.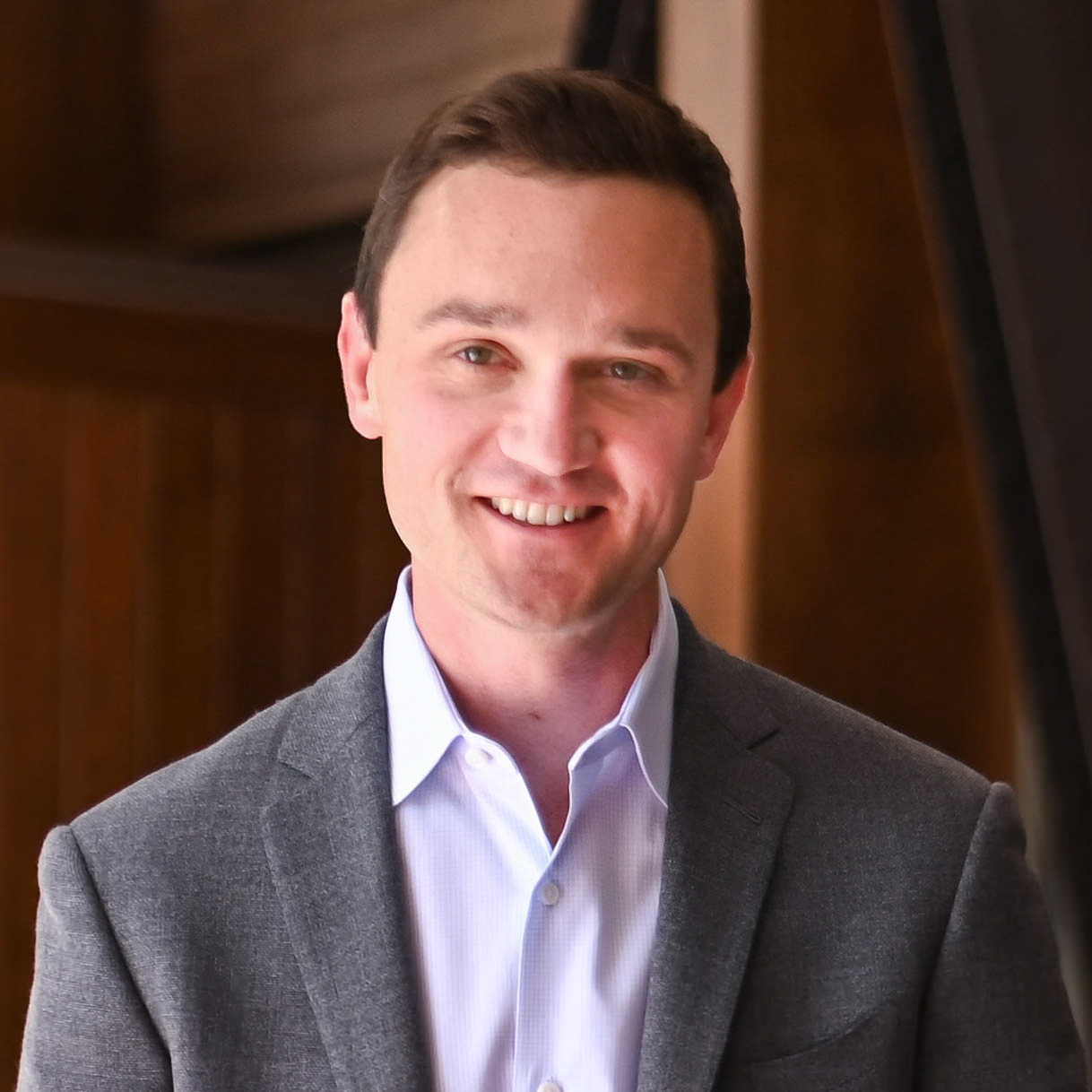 Brian Hooks
Brian Hooks is president of the Charles Koch Foundation and chairman and CEO of Stand Together, a philanthropic community comprised of more than 700 business leaders, philanthropists, and thousands of social entrepreneurs working together to help break barriers that prevent people from realizing their potential. The Stand Together community supports more than 350 universities, tens of thousands of K-12 teachers, more than 150 organizations addressing persistent poverty, and millions of grassroots activists in all 50 states. Previously, he  served as executive director and COO of the Mercatus Center at George Mason University, where he led strategy and operations for a growing research, education, and public policy center.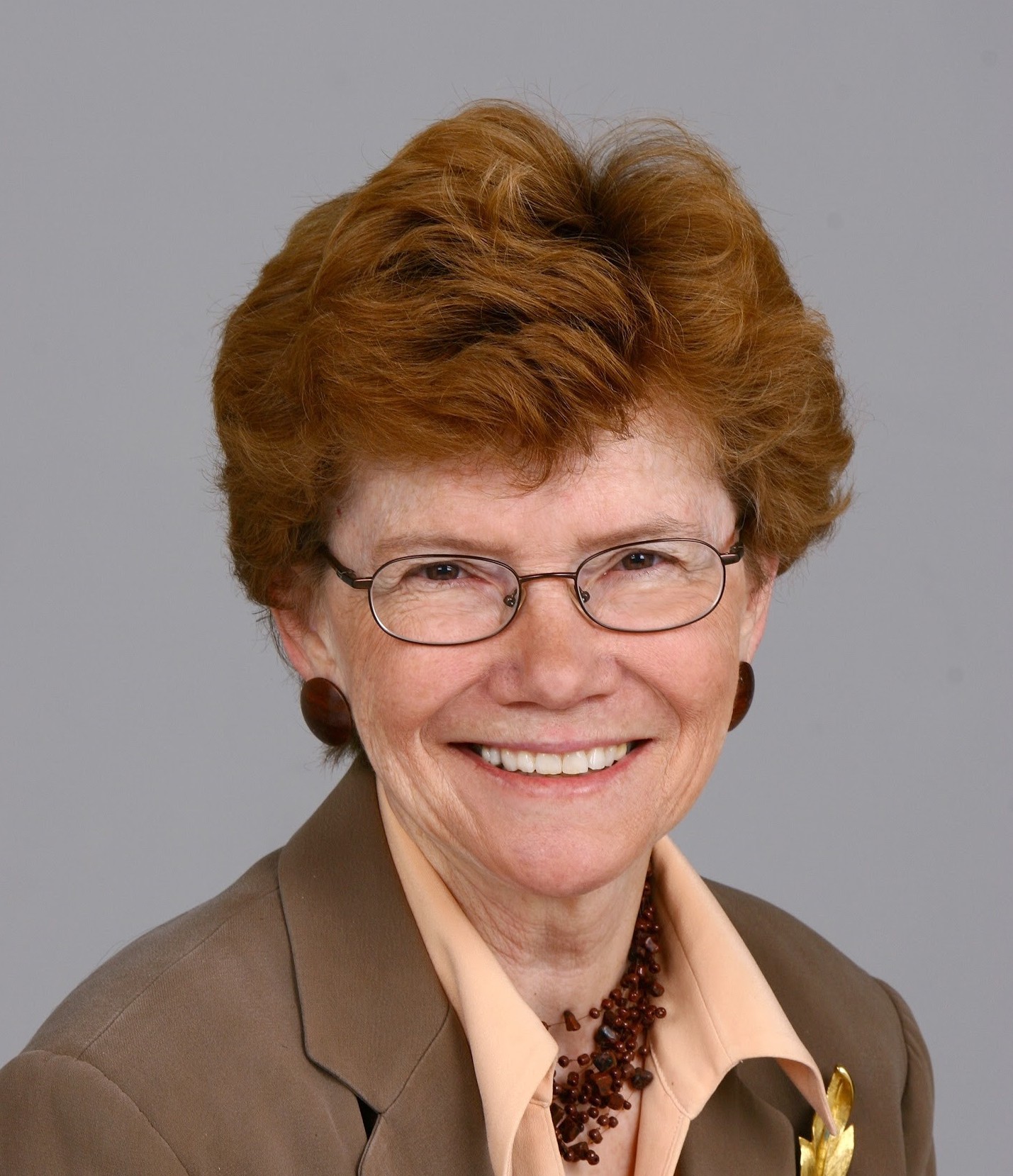 Feather Houstoun
Feather Houstoun is senior advisor for journalism and public media for the Philadelphia-based Wyncote Foundation, and a board member of the newly formed Independence Public Media Foundation. She was president of the William Penn Foundation from 2005 to 2011. She has led philanthropic investments in a wide range of media and journalism enterprises spanning legacy media, public broadcasting and digital startups with regional and national coverage. Houstoun has served at every level of government, including as a New Jersey township elected official, Cabinet posts in New Jersey and Pennsylvania, and senior positions in the Philadelphia transit agency and the Department of Housing and Urban Development.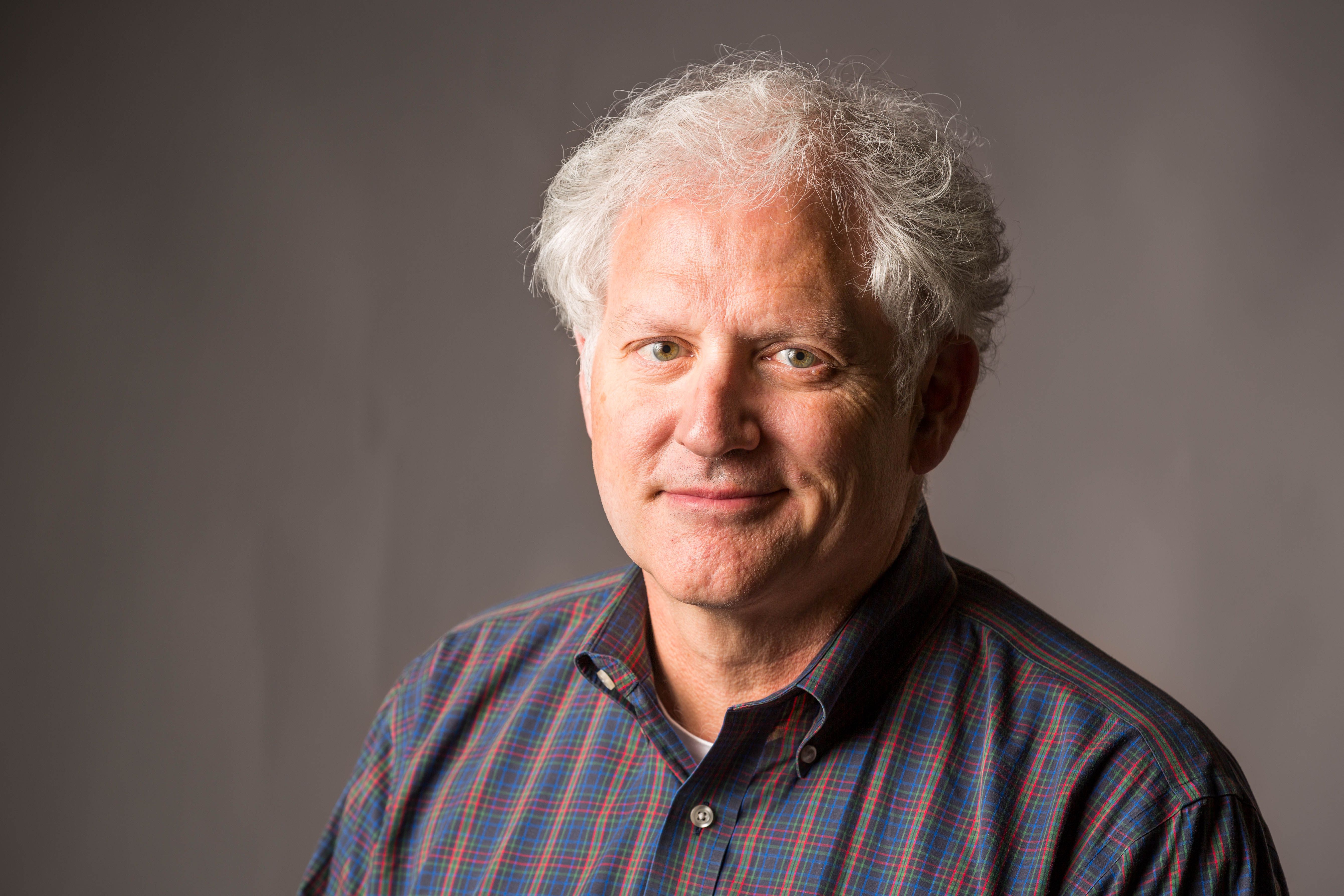 David Hulen
David Hulen is editor of the Anchorage Daily News and adn.com. He's a longtime Alaska journalist who has helped lead sustainability and digital transformation efforts at the Daily News. As a reporter, he traveled extensively throughout Alaska, was a writer on the Pulitzer Prize winning series, "A People In Peril," and was one of the first reporters on the scene of the Exxon Valdez oil spill. In 2019, the Daily News won national first place awards from Investigative Reporters and Editors, the Online News Association and the Society of Professional Journalists.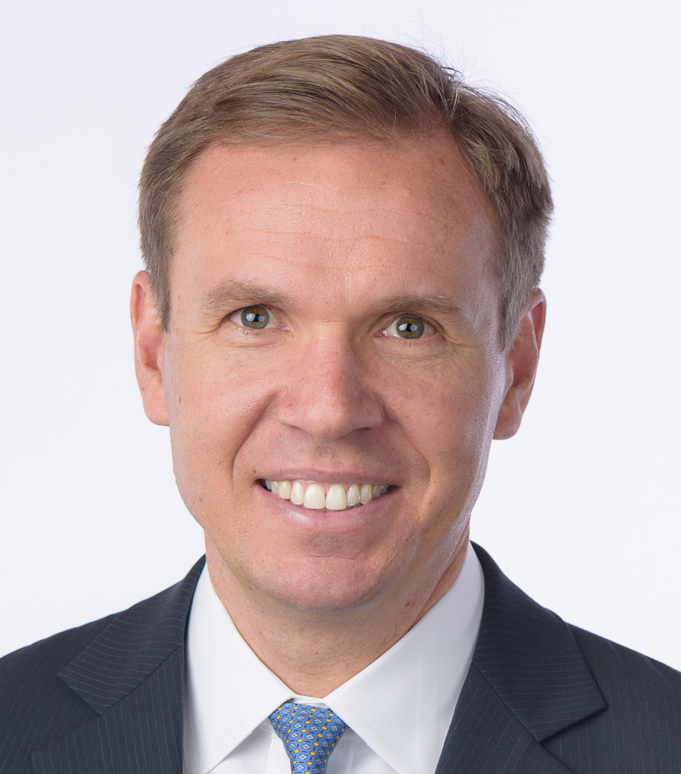 Paul Huntsman
Paul Huntsman is president and CEO of Huntsman Family Investments. He serves as the chairman of the board of directors of American Pacific Corp., a solid rocket propellant manufacturer, and GTA TeleGuam, a telecommunications provider in Guam. He is also the owner and chairman of The Salt Lake Tribune newspaper. Huntsman sits on the board of the University of Pennsylvania's Huntsman Program in International Studies and Business. Previously, he served on the boards of Huntsman Corp. and Citadel Plastics.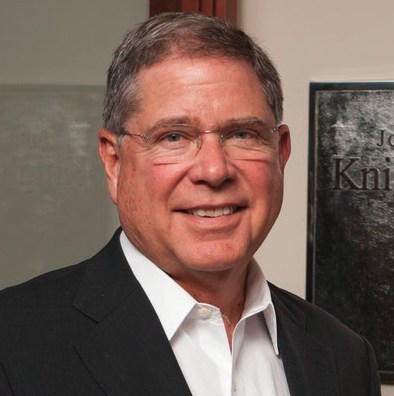 Alberto Ibargüen
Alberto Ibargüen is president, CEO and a trustee of the John S. and James L. Knight Foundation. He is the former publisher of the Miami Herald and El Nuevo Herald. During his tenure, the Miami Herald won three Pulitzer Prizes, and El Nuevo Herald won Spain's Ortega y Gasset Prize for excellence in journalism. A graduate of Wesleyan University and University of Pennsylvania Law School, Ibargüen served in the Peace Corps and practiced law before working at the Hartford Courant and Newsday. Ibargüen is a former board chair of PBS, the Newseum, and the World Wide Web Foundation, founded by Web inventor Sir Tim Berners-Lee. He is a fellow of the American Academy of Arts and Sciences, and a member of MIT's Visiting Committee for the Media Lab. Previously,Ibargüen served on the boards of Lincoln Center, Smith College, PepsiCo and AOL, as well as on the Council on Foreign Relations, the Committee to Protect Journalists, and the Secretary of State's Foreign Policy Advisory Board.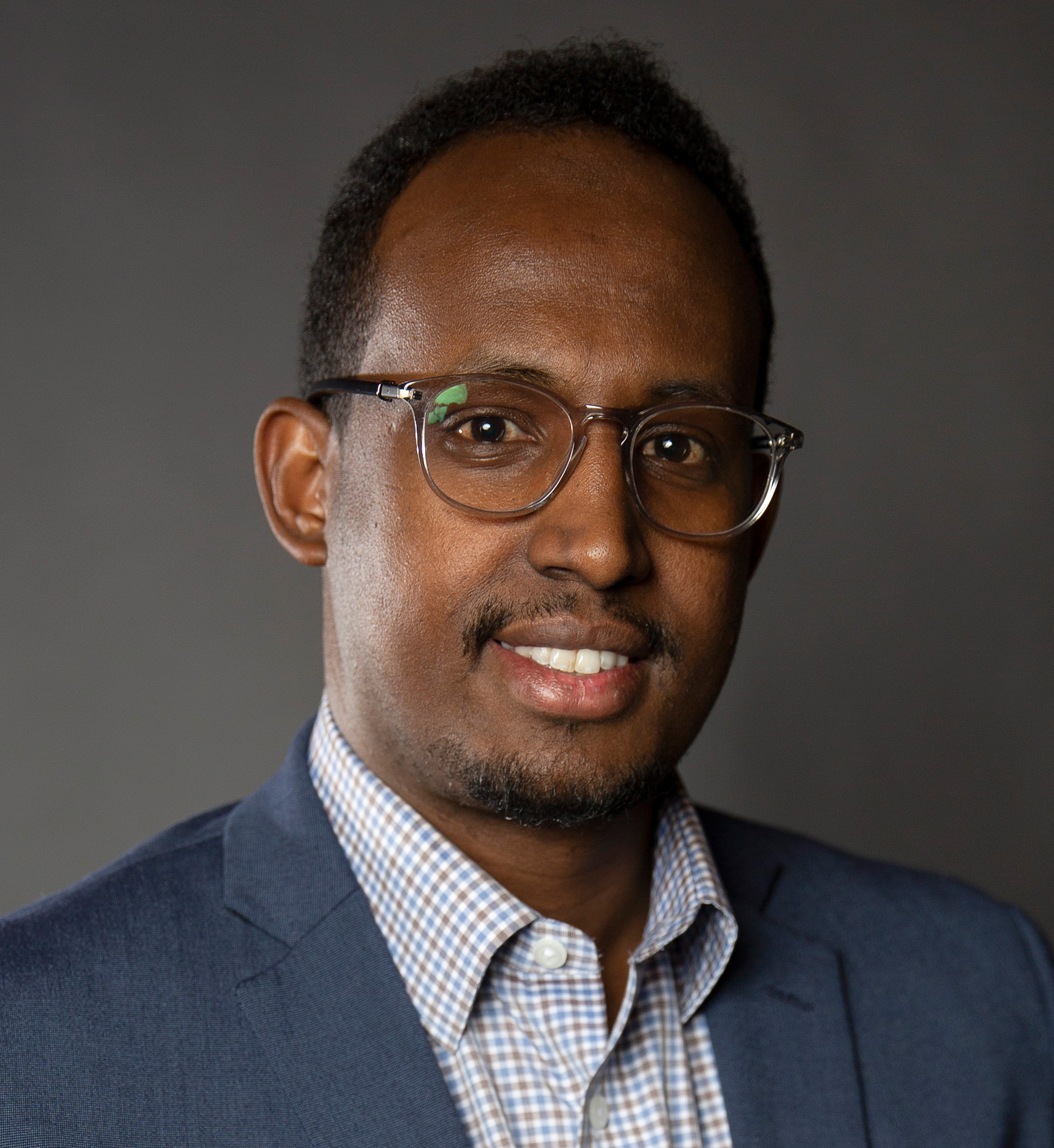 Mukhtar Ibrahim
Mukhtar Ibrahim is the founder of Sahan Journal, a nonprofit news organization dedicated to chronicling the struggles, successes and transformations of Minnesota's immigrant and refugee communities. Ibrahim is a recipient of a leadership fellowship from the St. Paul-based Bush Foundation, a "Great Immigrant" award from the Carnegie Corporation of New York, Twin Cities Business Magazine's "100 People to Know," Islamic Resource Group's "Building Bridges Award in Media," and the "Above the Fold" award, which honors alumni of the University of Minnesota Hubbard School of Journalism & Mass Communication under the age of 40 who have made exceptional contributions to their fields.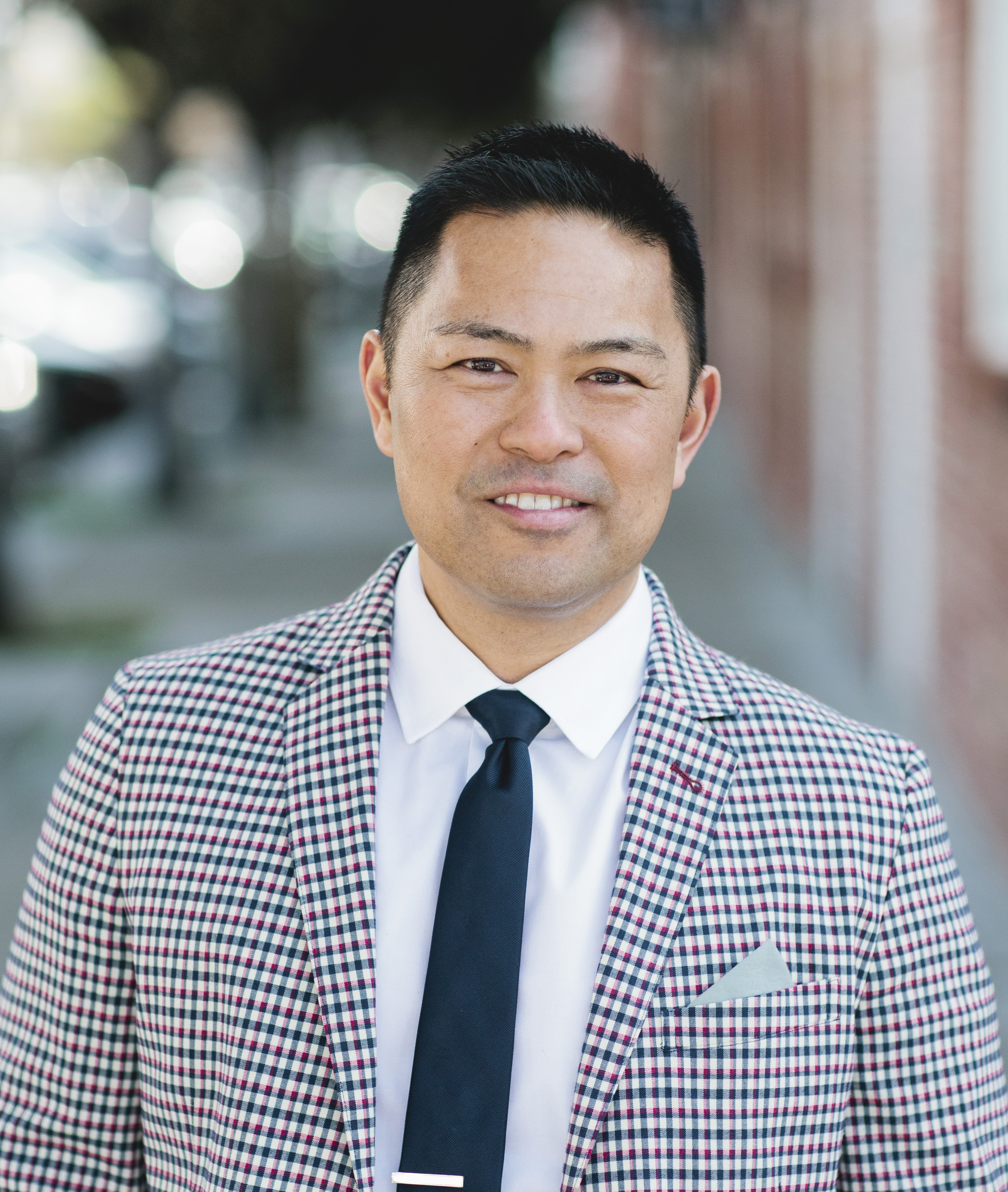 Michael Isip
Michael Isip is president and CEO of KQED. Isip has a quarter century of media experience and has played a critical role in KQED's growth and transformation into a multimedia organization. He joined KQED in 2001 as a television executive producer and has served in a number of senior-level roles, including senior vice president and chief content officer and executive vice president and chief operating officer. Isip has led strategic initiatives enabling KQED to become one of the largest and most successful public media institutions in the United States. Additionally, he has focused operations on engaging audiences across multiple platforms by reorganizing the content division away from distribution platforms to a structure of multimedia teams in news, arts, science and education. This restructure facilitated greater collaboration and increased digital content and services. KQED's total audience and membership are at all-time highs.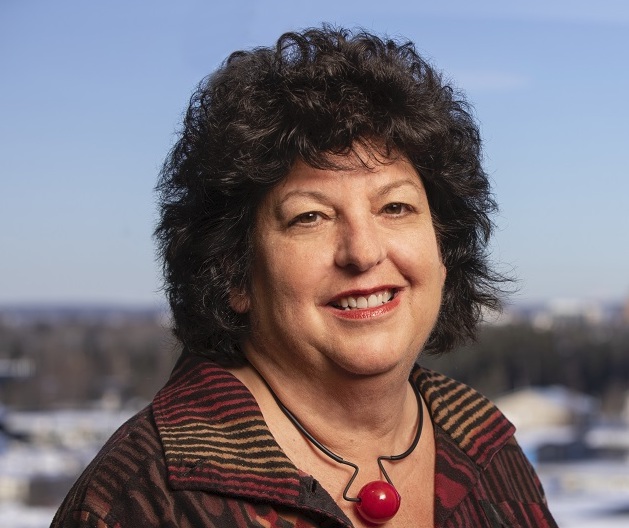 Diane Kaplan
Diane Kaplan started as Rasmuson Foundation's first employee in 1995 and became president and chief executive officer six years later. The foundation has grown into Alaska's largest philanthropic organization, investing about $30 million annually in health and social services, the arts, housing and more. Among awards recognizing her work are: Grantmakers in Health, Terrance Keenan Leadership Award; the Tribal Ally award from the Central Council of Tlingit & Haida Indian Tribes of Alaska and the Alaska Federation of Natives Denali Award for a non-Native individual who has contributed to the growth and development of Alaska Native communities.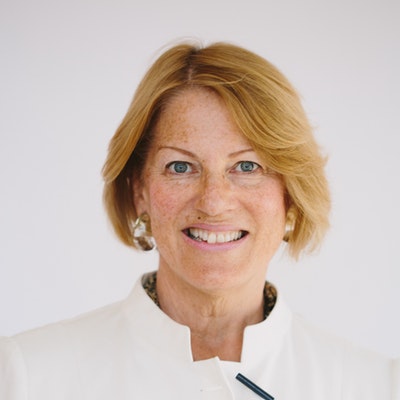 Susan D. Kronick
Susan D. Kronick was elected to Knight Foundation's board of trustees in 2011. She serves on the Program Committee. Kronick is a member of the board of trustees of Miami City Ballet where she also served as its chairman from 2013 to 2017. Kronick serves as an operating partner of Traub, a New York retail development consulting firm. She is also a former vice chair of Macy's, where she was responsible for overseeing 850 Macy's and Bloomingdale's department stores, led one of the largest mergers in retail history and was instrumental in creating Macy's as a national brand. She retired in 2010. Kronick's community service has included serving on the boards of United Way, YMCA and Exodus Cities in Schools, a program for at-risk children. She has received numerous industry honors including the Parson's School of Design Award and the American Jewish Committee's Human Relations Award. Kronick has also been involved in women's health issues, initiating Macy's first mammogram centers as early as 1996. In Miami, she co-chaired the 2011 opening gala of the New World Symphony. A former director of Pepsi Bottling Group, Kronick serves as a director of American Airlines Group and Hyatt Hotels Corporation.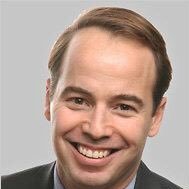 Peter Lattman
Peter Lattman is managing director of media at Emerson Collective, the organization started and run by Laurene Powell Jobs. In that role, he oversees Emerson Collective's investments in media and journalism, which includes The Atlantic, where he serves as vice chairman. Prior to joining Emerson, Lattman worked as a journalist at The New York Times and The Wall Street Journal. He joined The Times in 2010 as a reporter for DealBook, covering Wall Street with a focus on white-collar crime and law firms. He then became an editor, serving as the paper's media editor and then its deputy business editor. He was previously a reporter with The Wall Street Journal, where he covered legal affairs and then the private-equity industry.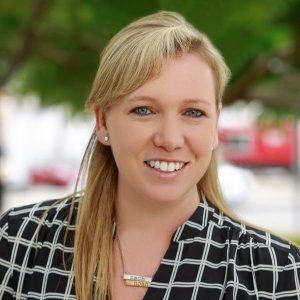 Lindsey Linzer
Lindsey Linzer is senior director of programs and grants administration, at The Miami Foundation. In this role, she oversees the foundation's fiscal sponsorship portfolio, manages special initiatives with partner foundations and directs several foundation grant programs. Prior to joining the foundation in 2017, Linzer worked as the grants administration officer at Knight Foundation, where she managed the organization's grants processes and systems, as well as special projects. She has also served as program manager at the Community Foundation of Broward, overseeing leadership development and capacity building programs.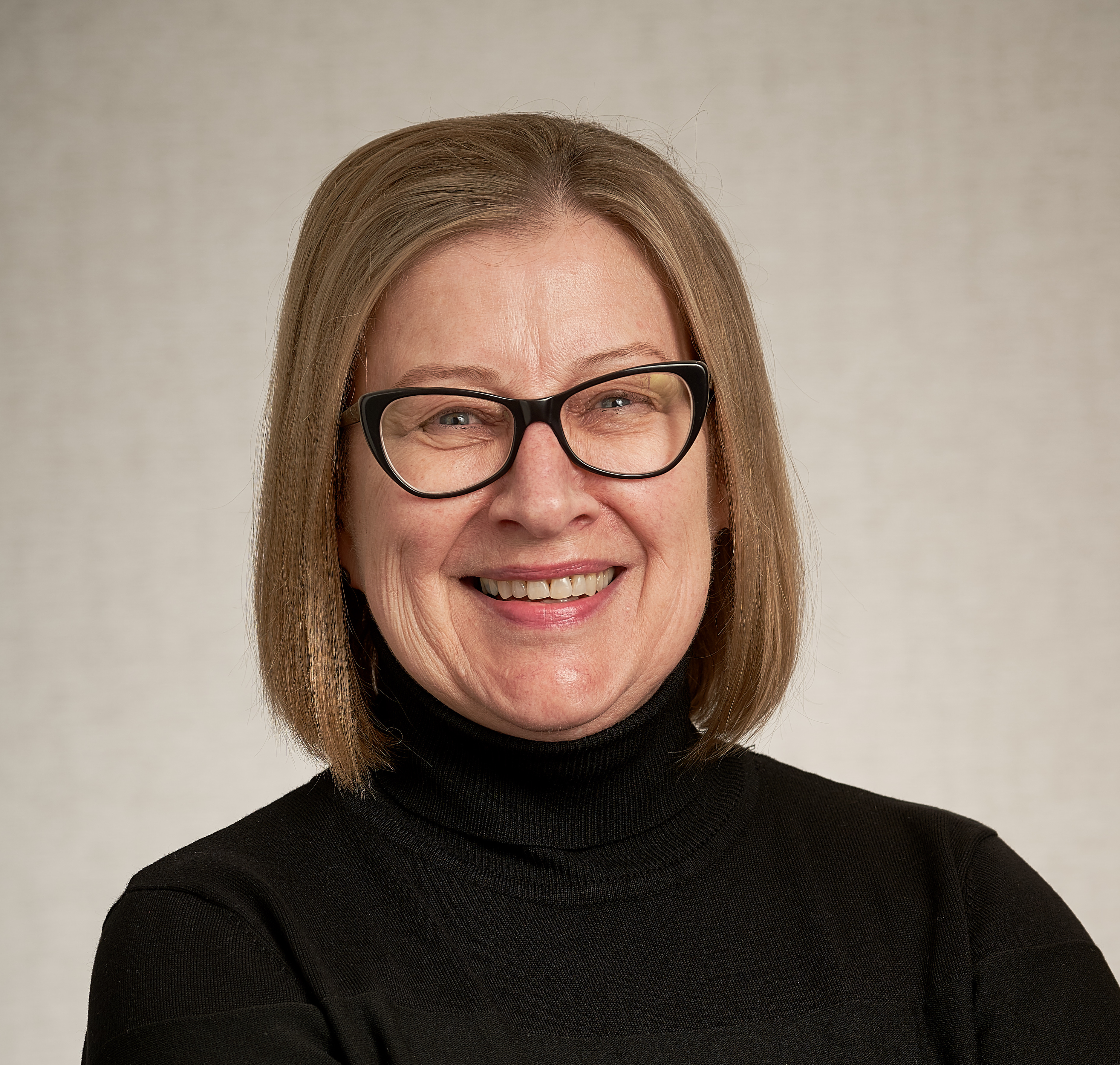 LuAnn Lovlin
LuAnn Lovlin is director of communications and marketing at The Winnipeg Foundation, Canada's first community foundation. In her senior management role, she is responsible for the foundation's breadth of strategic communications and marketing activities, including its citizen journalism initiative. Lovlin is a past chair of CommA, the communications affinity group of the Council on Foundations, and has also served on several national and international committees, leading strategic communications for community foundations. Prior to joining The Winnipeg Foundation, LuAnn worked in print journalism, communications, media relations and marketing in both public and private sector settings.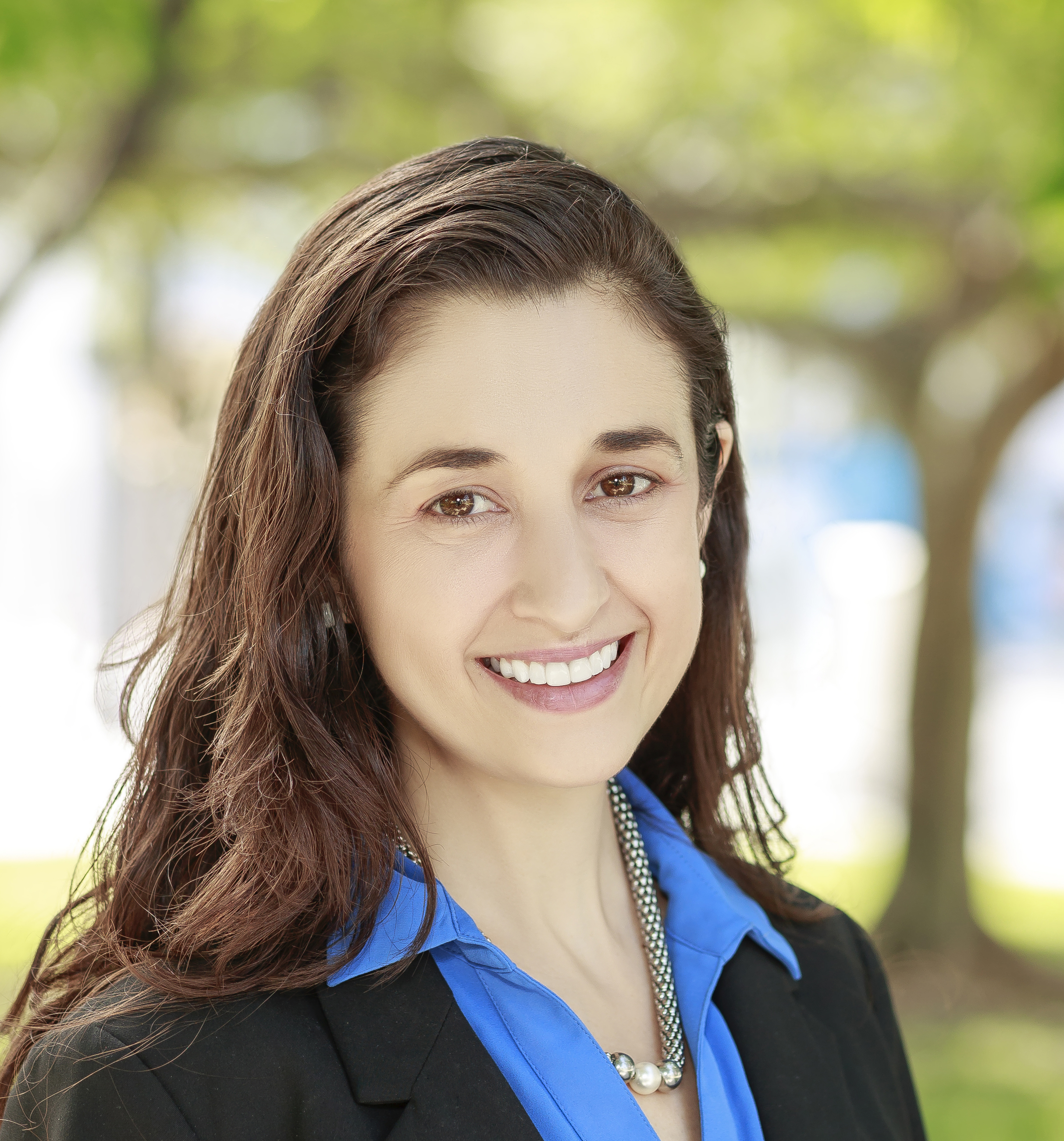 Ana Mantica
Ana Mantica is editorial manager at The Miami Foundation. In this role, Mantica manages the foundation's editorial and digital content, including social media, website, blog, newsletters and emails. Prior to joining the foundation, she worked as a lead writer for the University of Miami's Division of Advancement. Her digital marketing experience includes launching the social media strategy for Vera Bradley and their breast cancer research foundation. As an editor, she specialized in women's health for SELF and Prevention, and contributes to numerous outlets.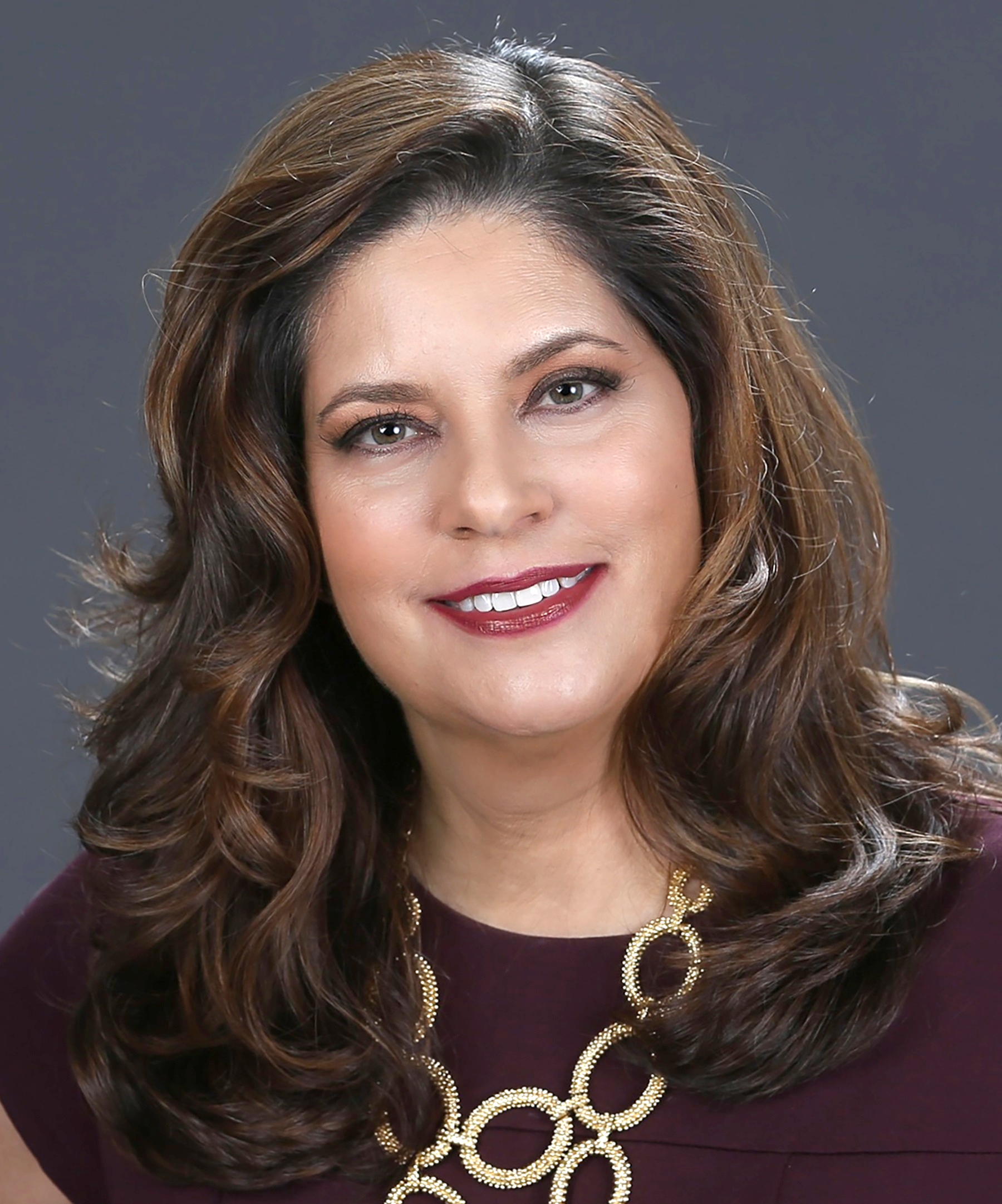 Aminda (Mindy) Marqués González
Aminda (Mindy) Marqués González is president & publisher and executive editor of the Miami Herald Media Company and McClatchy's Florida Regional Editor, which includes the Miami Herald, el Nuevo Herald, Bradenton Herald, the Keys digital products and the Tallahassee bureau. A graduate of the University of Florida, Marqués began her career as a Miami Herald intern and rose to become the paper's first Hispanic editor in 2010. During her tenure, the Miami Herald has won two Pulitzer Prizes and has been a finalist five times. Marqués serves on the Pulitzer Prize board and sits on the Dean's Advisory Board for the College of Communications and Journalism at Florida International University.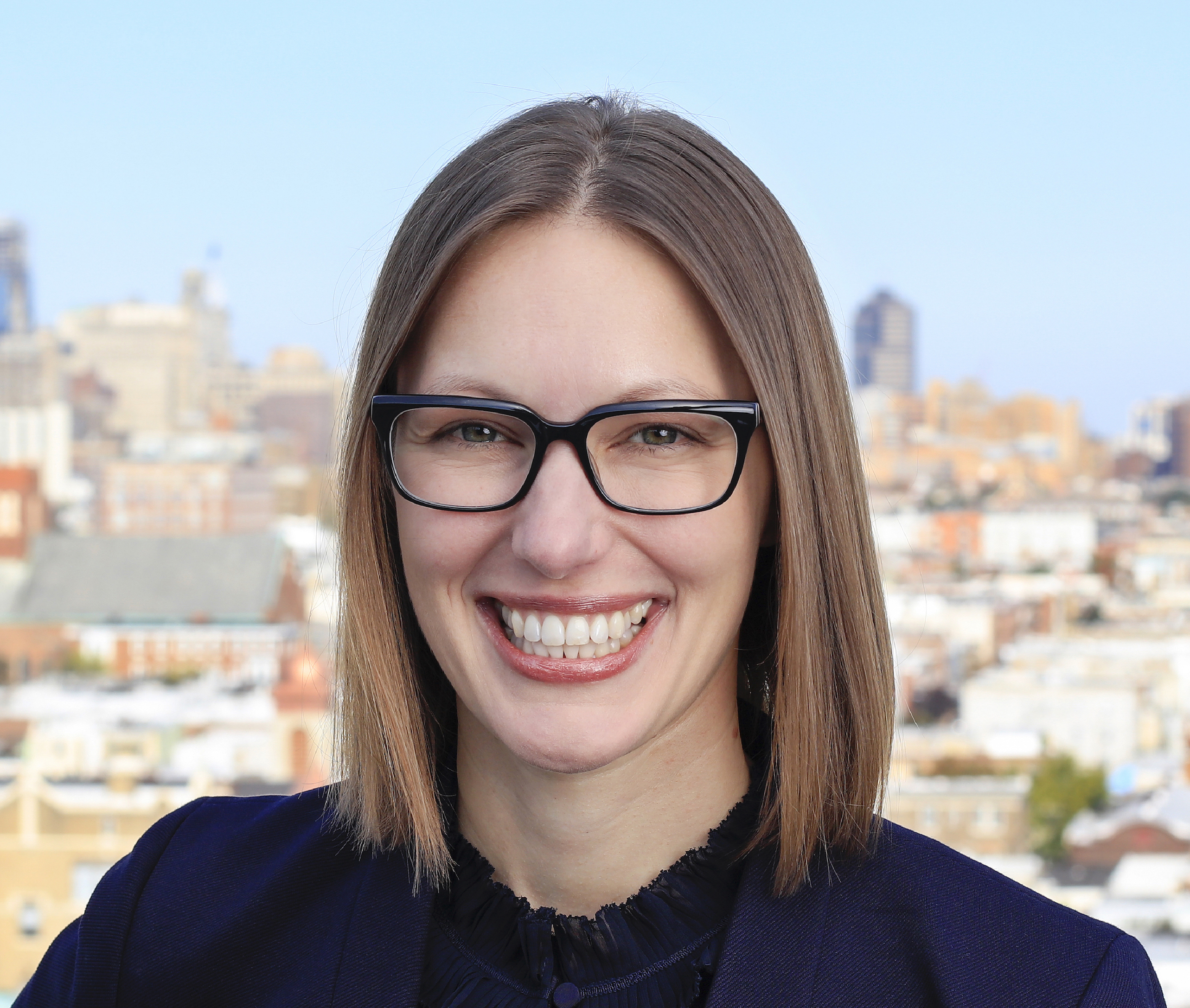 Bridget Marquis
Bridget Marquis is the project manager for Reimagining the Civic Commons, a national initiative transforming public places to foster engagement, equity, environmental sustainability and economic development in American cities. In this role, she serves as director for the national Civic Commons Learning Network, providing coordinated learning, impact assessment and storytelling across 10 U.S. cities. Previously, she developed and executed grantmaking strategies for ArtPlace America, a public-private collaboration to accelerate creative placemaking in communities across the U.S. and served as program director for CEOs for Cities.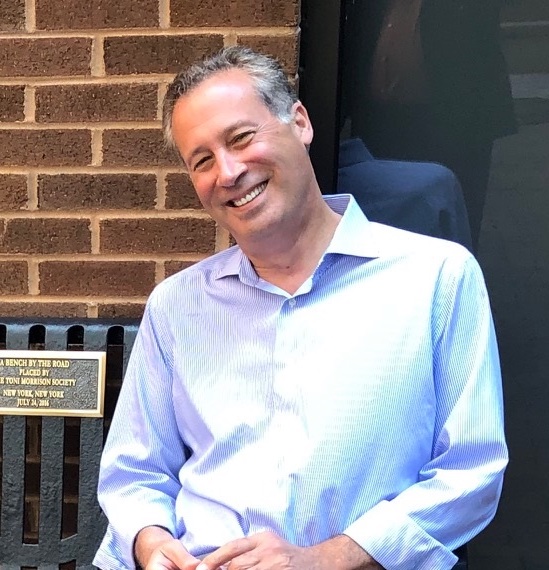 Anthony W. Marx
Anthony W. Marx is president of The New York Public Library, the nation's largest library system, with 88 neighborhood libraries and four scholarly research centers that receive about 17 million physical visits each year. Since joining NYPL in 2011, the Library has created new early literacy and after-school programs for children and teens, increased free English language classes by 500% and added citizenship support for immigrants, improved services for scholars and students who rely on the Library's world-renowned research collections, and led several innovative digital initiatives to expand the Library's reach. Marx has helped facilitate a series of historic milestones: the largest program of physical renovations, totaling $1 billion, the largest increase in city funding, and the best year of fundraising in the Library's history. Before joining the Library, Marx served as president of Amherst College from 2003 to 2011, during which time the college nearly tripled enrollment for low-income students.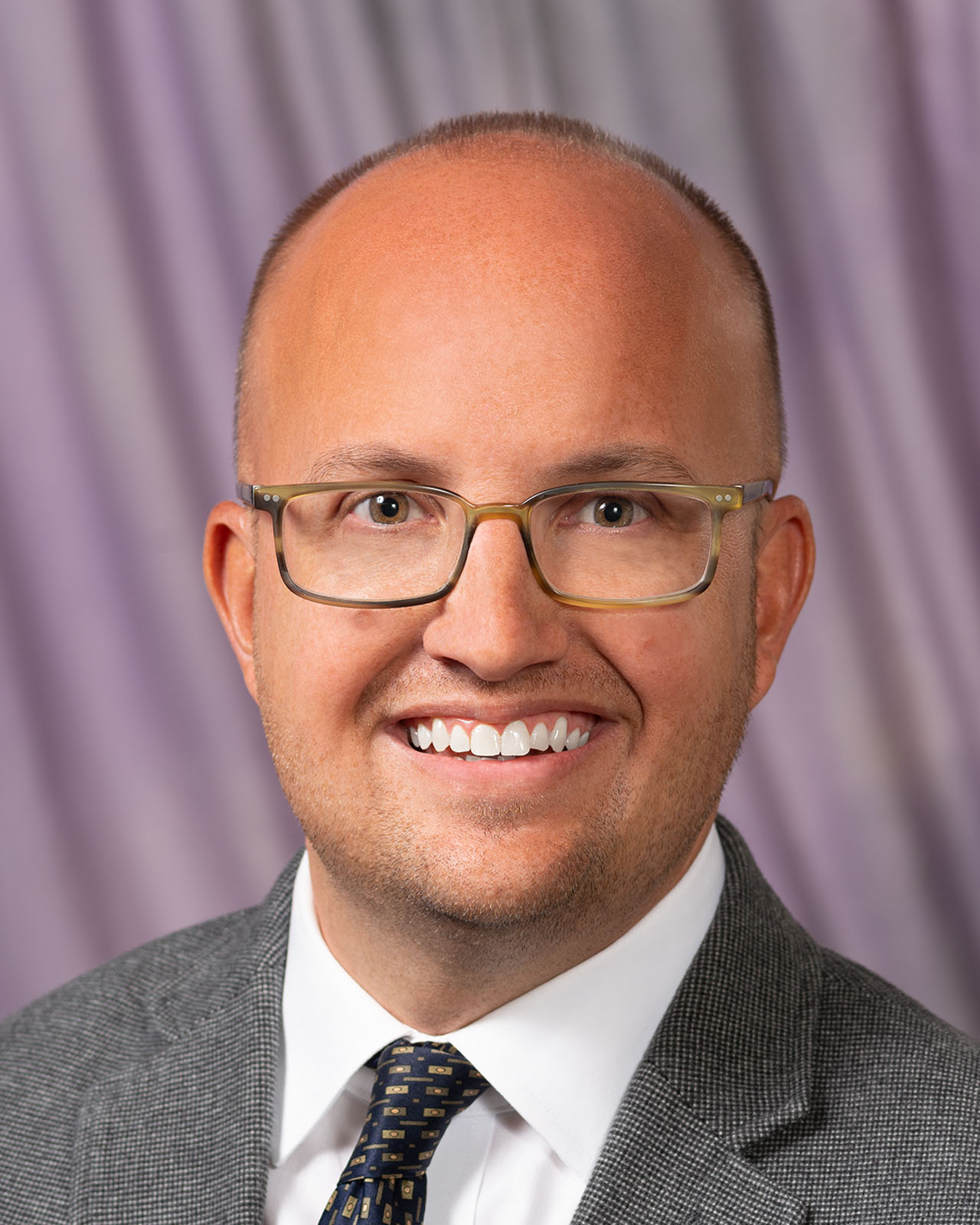 Michael Murphy
Michael serves as chief marketing officer at the Cleveland Foundation, providing strategic communications and marketing oversight for the world's first community foundation. Prior to joining the foundation in 2013, Murphy was a managing director at the global public relations firm Burson-Marsteller, where he served as a counselor to Fortune 100 corporate and financial clients. He also served as a senior vice president and partner at the international integrated communications firm Fleishman-Hillard, leading the company's LGBT outreach and engagement practice. Michael began his career at Ketchum Public Relations in New York and D.C., working in the corporate and social marketing practices.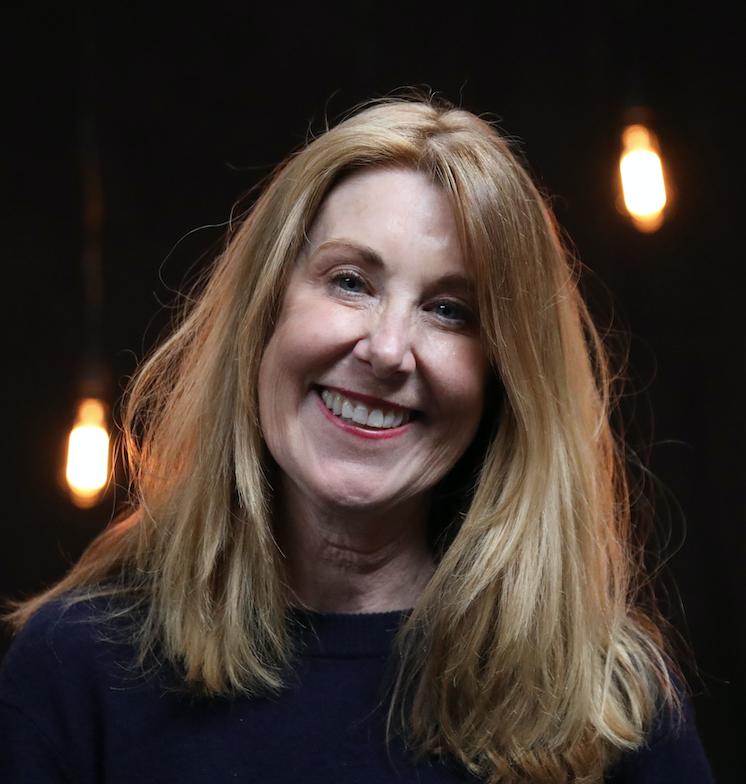 Fraser Nelson
Fraser Nelson leads The Salt Lake Tribune's groundbreaking transition to a nonprofit organization. She has held leadership positions in the government, foundation and nonprofit sectors. Prior to joining the Tribune, she was a managing director at the Sorenson Impact Center, where she facilitated social policy projects throughout the United States. As the first director of data and innovation for the Salt Lake County mayor, she led the successful launch of two Pay for Success initiatives. Nelson founded the Community Foundation of Utah, and has served as CEO of a nonprofit civil rights law firm, and an AIDS service organization.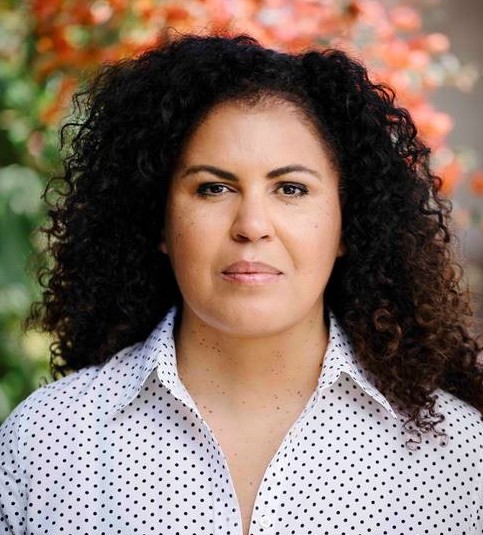 Safiya Umoja Noble
Safiya Umoja Noble is an associate professor at the University of California, Los Angeles in the Departments of Information Studies and African American Studies and is co-director of the UCLA Center for Critical Internet Inquiry. She is the author of a best-selling book on algorithmic discrimination by internet platforms, Algorithms of Oppression: How Search Engines Reinforce Racism. Noble is the recipient of a Hellman Fellowship and the UCLA Early Career Award. She is regularly quoted for her expertise about technology bias in society in news outlets including The Guardian, BBC, CNN International, The New York Times and NPR's Marketplace.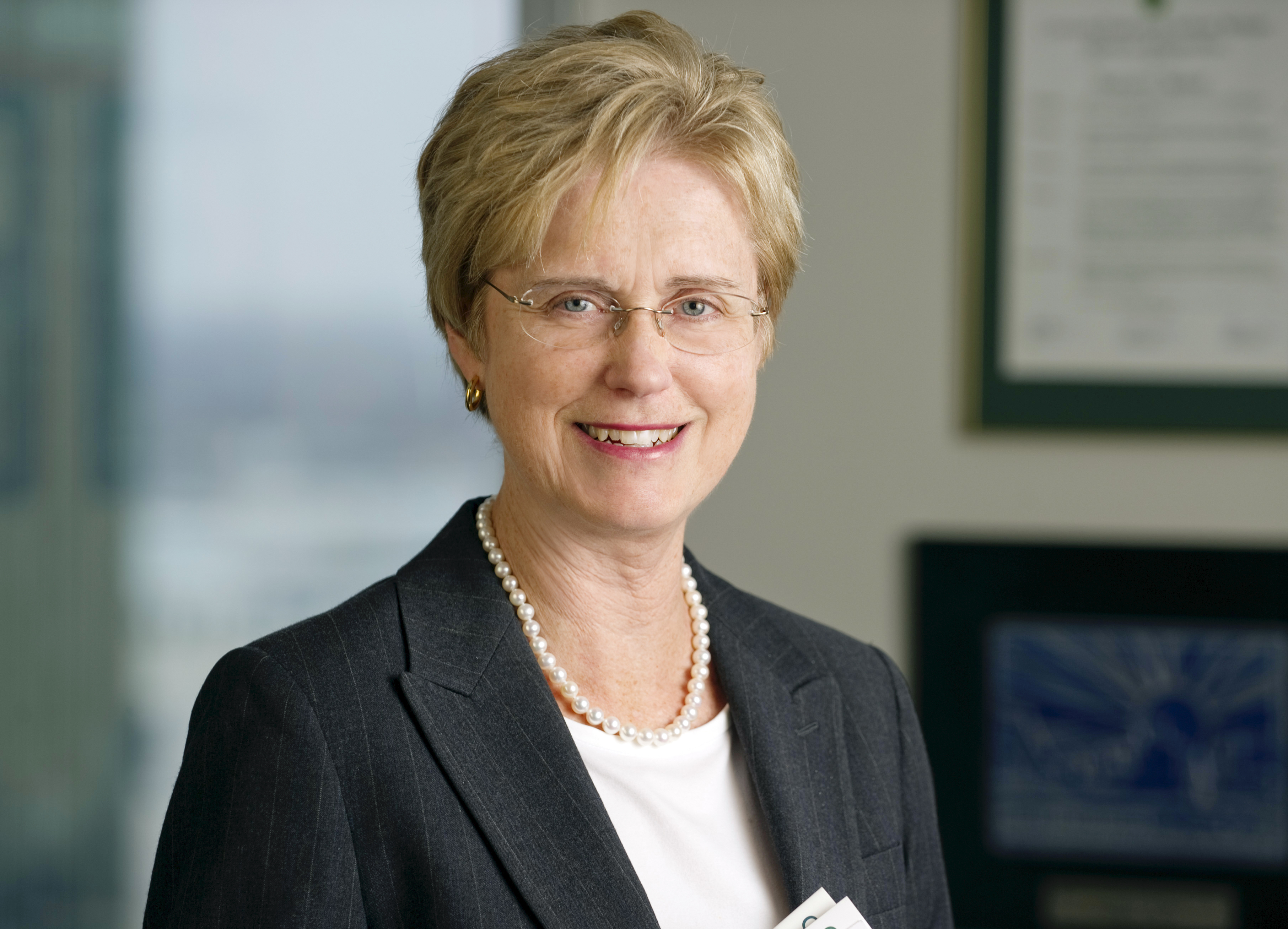 Mariam Noland
Mariam Noland has been president of the Community Foundation for Southeast Michigan since 1985. Under her leadership, the foundation has implemented creative solutions to complicated issues including in greenways, diversifying Michigan's entrepreneurial economy and playing a key role during Detroit's bankruptcy. She previously worked at the Cleveland Foundation, the Saint Paul Foundation and Davidson College. She has served on the boards of the John S. and James L. Knight Foundation, Council on Foundations and Independent Sector. She currently serves on the Bipartisan Policy Center board and several local boards.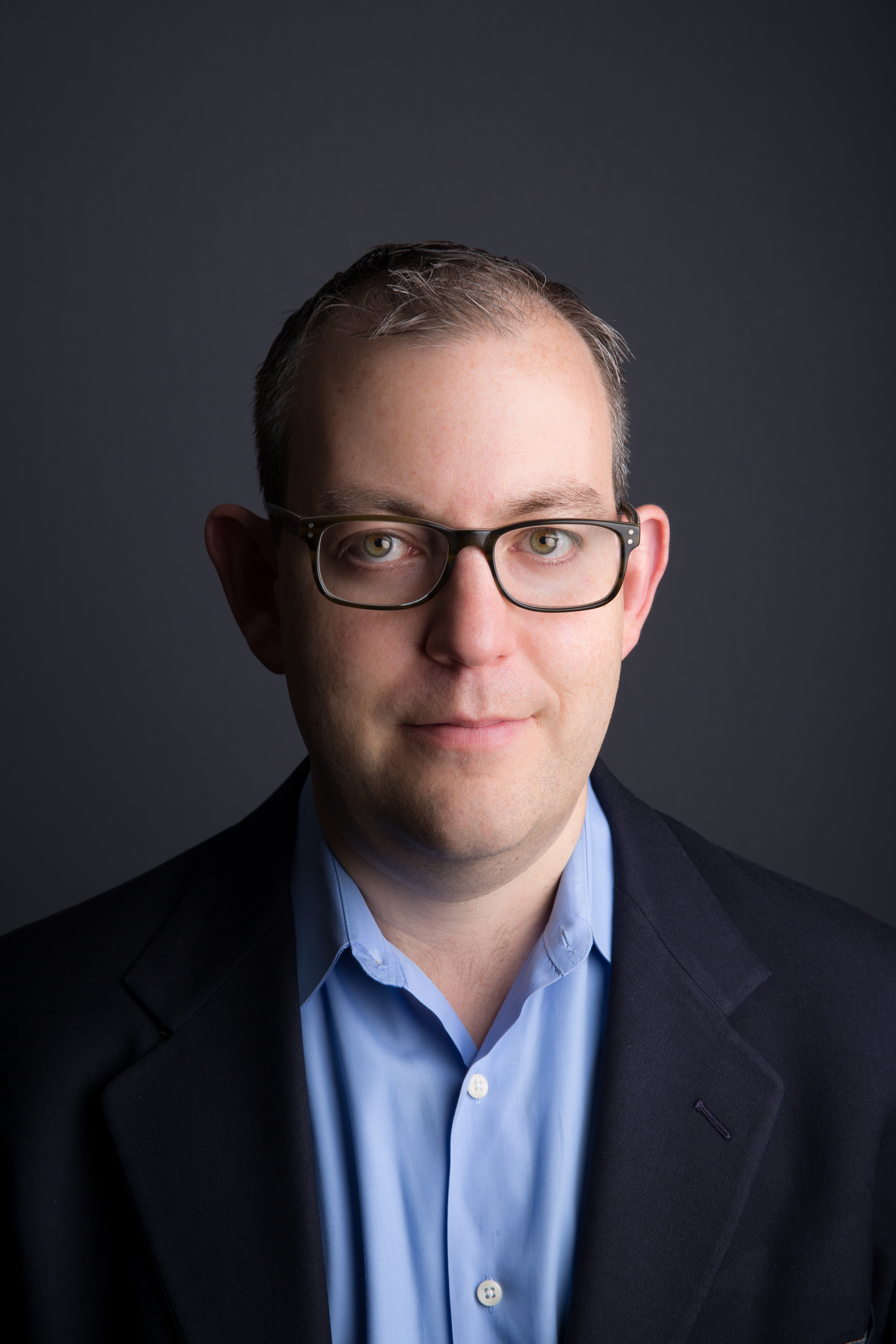 Charles Ornstein
Charles Ornstein is a deputy managing editor at ProPublica. In that role, he oversees ProPublica's local initiatives, including the Local Reporting Network and a new investigative unit with the Texas Tribune. From 2008 to 2017, he was a senior reporter at ProPublica, investigating health care and the pharmaceutical industry. Prior to that, he was a reporter at the Los Angeles Times, where a series he co-authored won the Pulitzer Prize for Public Service. He previously worked at the Dallas Morning News. He is a past president of the board of the Association of Health Care Journalists.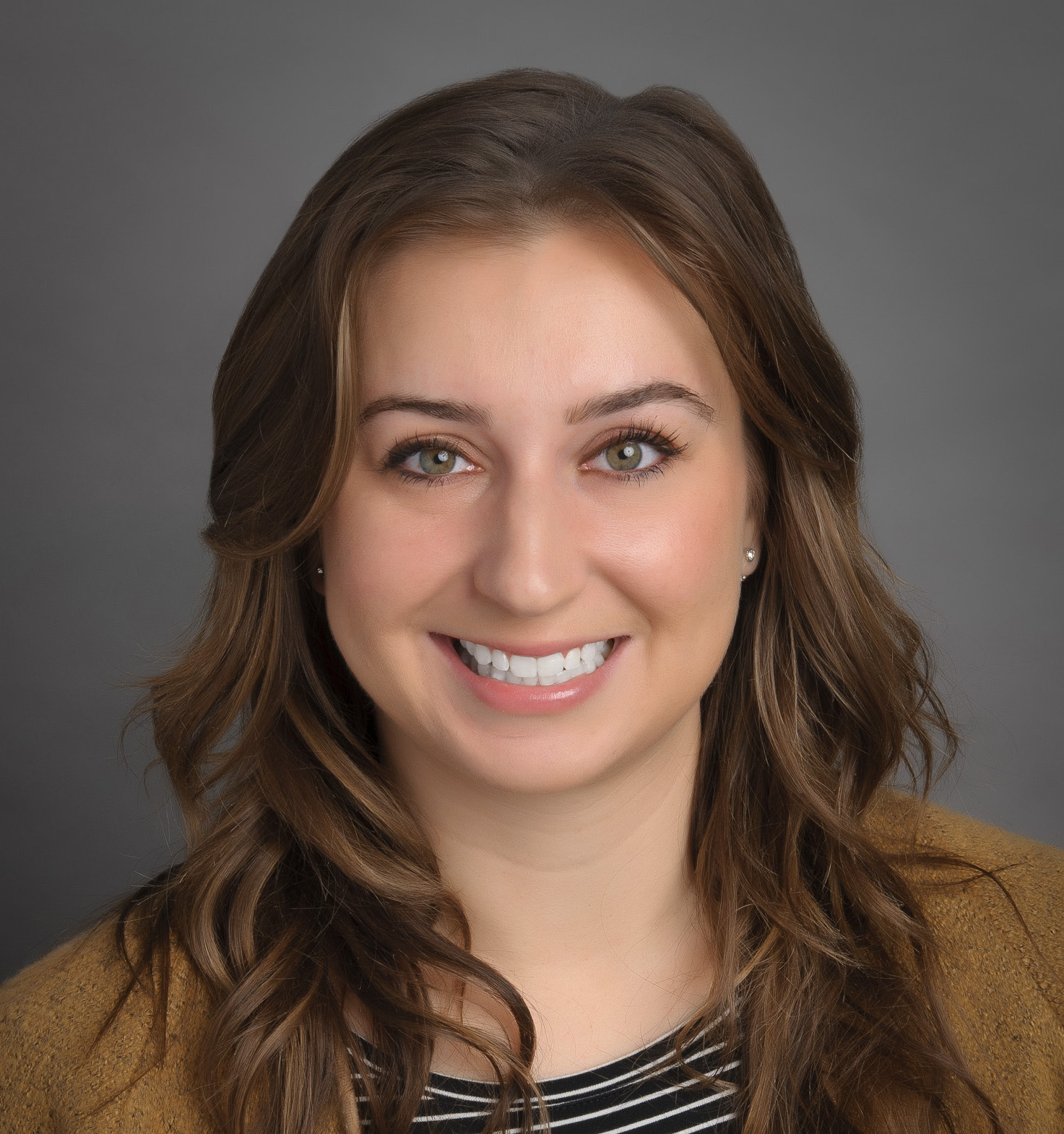 Nicole Paquette
Nicole Paquette is senior marketing and communications manager at Communities Foundation of Texas, where she oversees the implementation of communication/marketing strategies. She manages media partnerships, advertising efforts, print publications, digital communications and web platforms, as well as analytics and process improvement. She serves as a frequent writer and storyteller to communicate the impact of those who partner with the Foundation to make giving thrive. Before joining CFT in 2017, she spent five years as a communications manager at the Community Foundation of the Holland/Zeeland Area in Michigan. Nicole is currently chair of CommA, the association for community foundation communications professionals.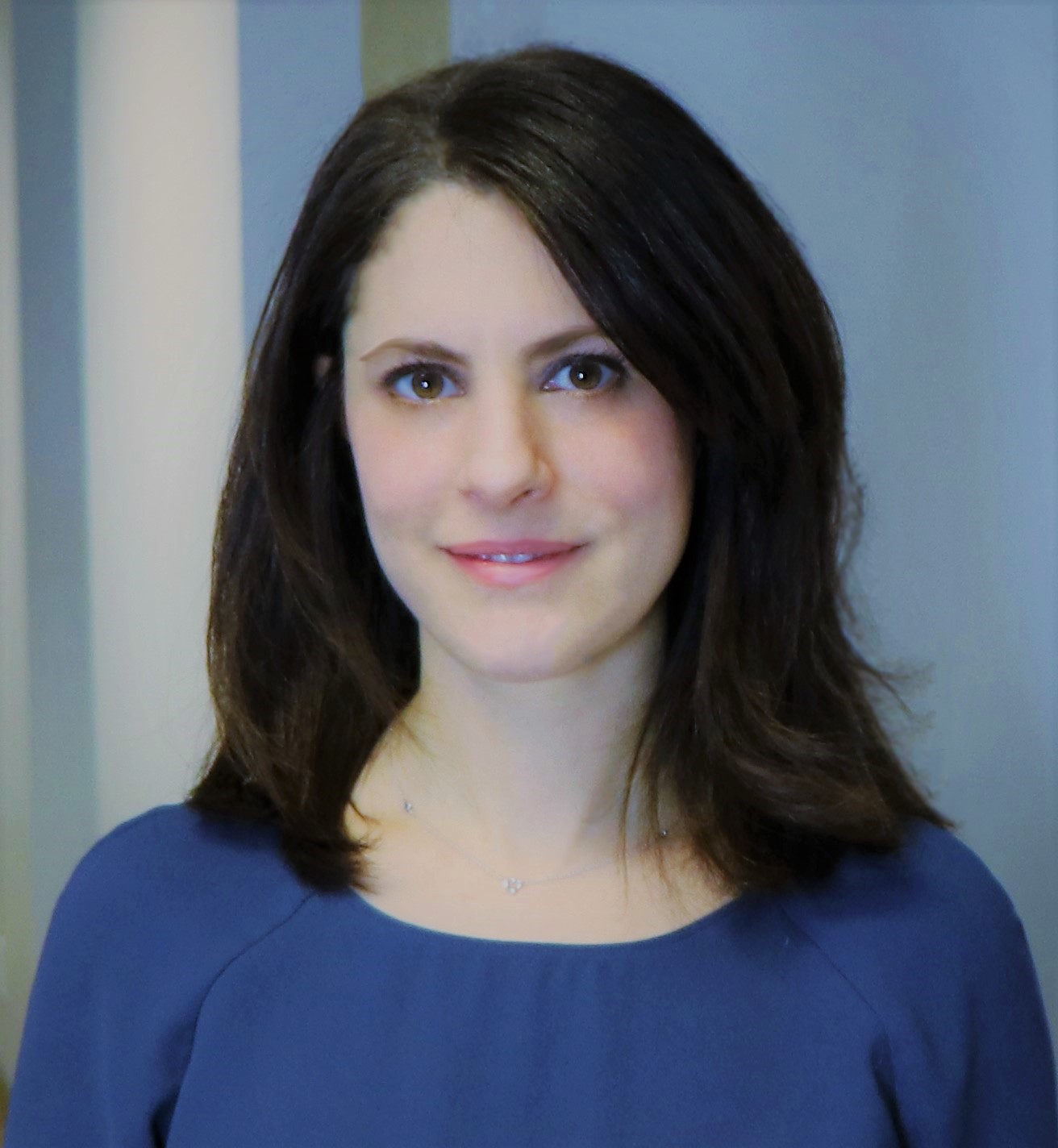 Carole Piovesan
Carole Piovesan is a partner and co-founder at INQ Data Law. She is a respected leader in the area of AI and law and is known for applying creativity, strategic thinking and a multi-disciplinary approach to helping clients solve complex problems associated with data use and exponential technologies. Piovesan's practice concentrates on privacy, cyber readiness, data governance and artificial intelligence. She regularly counsels global clients on a wide range of matters related to privacy, data protection, data governance, ethical AI and risk management for AI use. Piovesan plays an active role in shaping law, policy and standards related to data use and AI. She is a member of the IEEE GIEAIS Policy Committee based in the United States and is also the co-chair of the data governance working group for the Data Governance Standardization Collaborative at the Standards Council of Canada.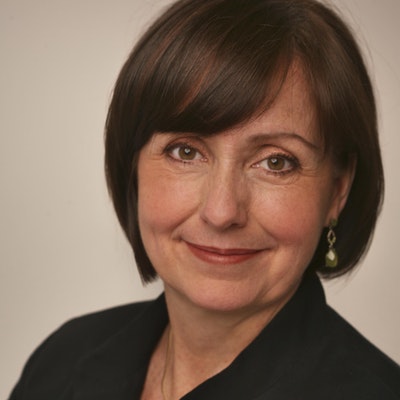 Jennifer Preston
Jennifer Preston joined Knight Foundation in 2014 and is vice president of journalism. Previously, Preston was an award-winning journalist for The New York Times, with broad experience as a digital journalist, reporter and senior editor. She was the company's first social media editor. Before that, Preston worked at New York Newsday, where she won numerous awards for reporting that examined the use of deadly force by off-duty police officers. She also worked in Philadelphia as a reporter for The Bulletin and The Philadelphia Daily News. Preston has taught journalism for over a decade at the Columbia University and City University of New York Graduate Schools of Journalism, and has won several prestigious reporting awards. She graduated magna cum laude from Boston University and was a fellow in Columbia University's Sulzberger Leadership Program. Preston serves on the board of directors of the Online News Association, and Fast Company named her one of the top 25 women to follow on Twitter. She is the author of "Queen Bess."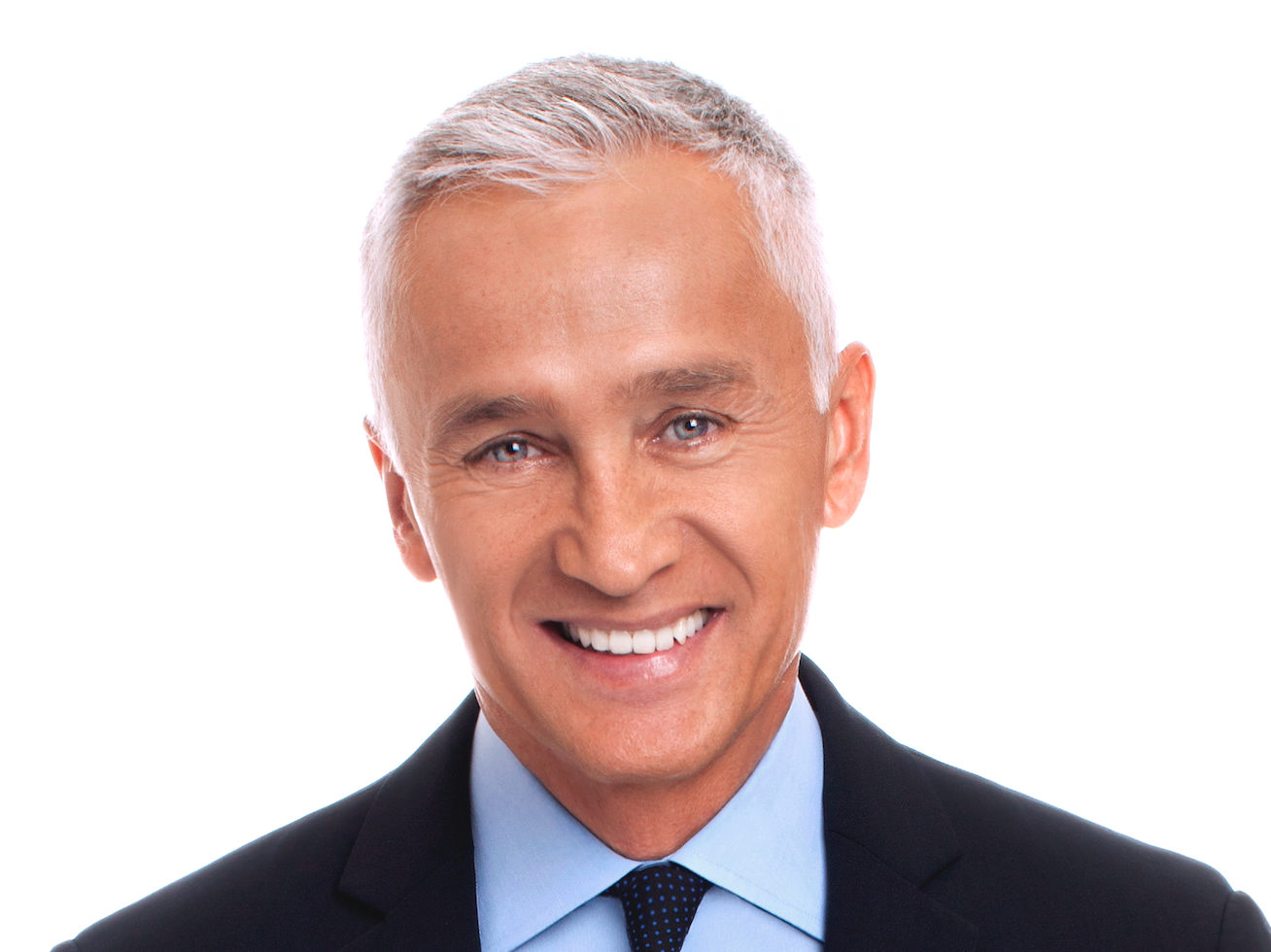 Jorge Ramos
Jorge Ramos has been the anchor for Noticiero Univision since 1986. Since then, he has been called "the voice of the voiceless" for other immigrants like him. TIME magazine put him on one of the covers for its "100 most influential people in the world" of 2015. Ramos is also the anchor for "Real America with Jorge Ramos" on Facebook Watch and the host of the Sunday morning political show "Al Punto" on Univision. Along the way, he has won eight Emmy awards for excellence in journalism.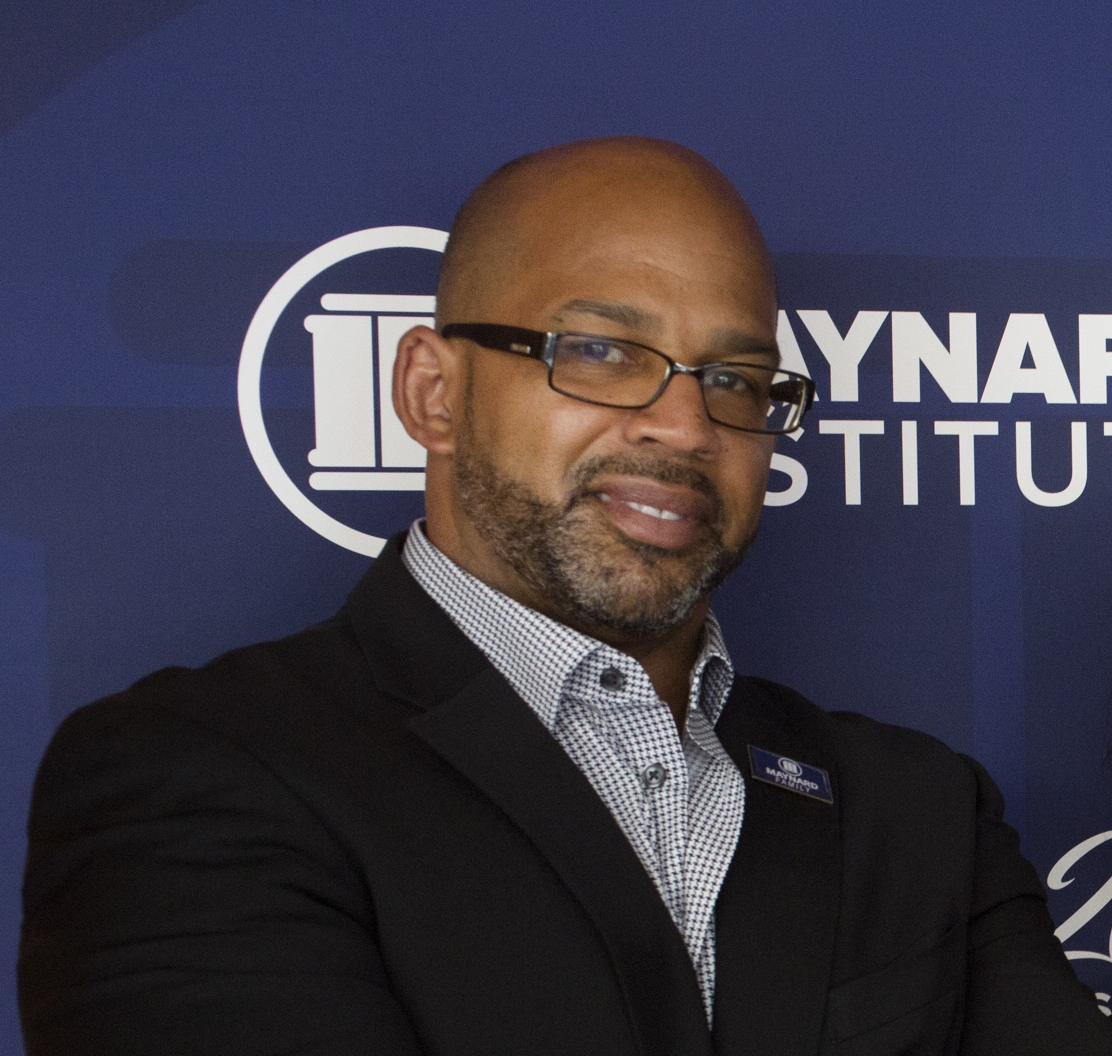 Martin Reynolds
Martin Reynolds is co-executive director of the Maynard Institute, where he leads fundraising and external communications. He also serves as the organization's lead Fault Lines trainer. He is the founder of Oakland Voices, a community storytelling project in Oakland, California, and was named Digital First Media's Innovator of the Year for his work on Oakland Voices. Over an 18-year career at Bay Area News Group he served in various roles, including senior editor for engagement and as editor-in-chief of The Oakland Tribune between 2005 and 2011. Reynolds was a lead editor on the Chauncey Bailey Project, formed in 2007 to investigate the slaying of the former Oakland Post editor and Tribune reporter. Reynolds also served as director of the Reveal Investigative Fellowships between from 2016 to 2019.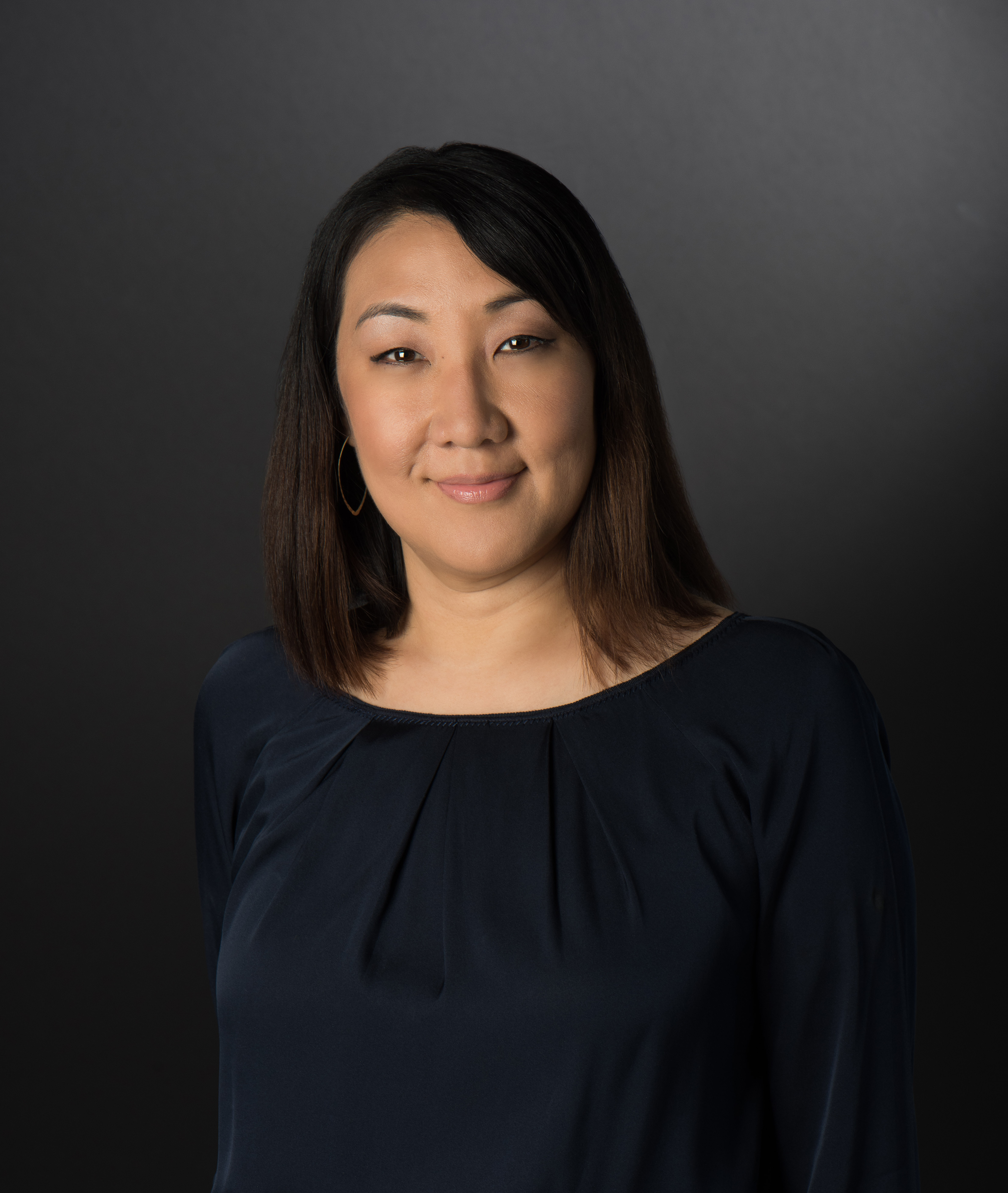 Alice Rhee
Alice Rhee is a philanthropy executive, digital video strategist, and two-time Emmy award-winning journalist. She worked in national news for two decades, including various editorial and production roles at NBC News and as a senior producer of digital video at The Washington Post. She also helped launch a short documentary initiative at the Tribeca Film Institute. Most recently, she was a media adviser to a private family foundation. She serves on the board of TheGuardian.org.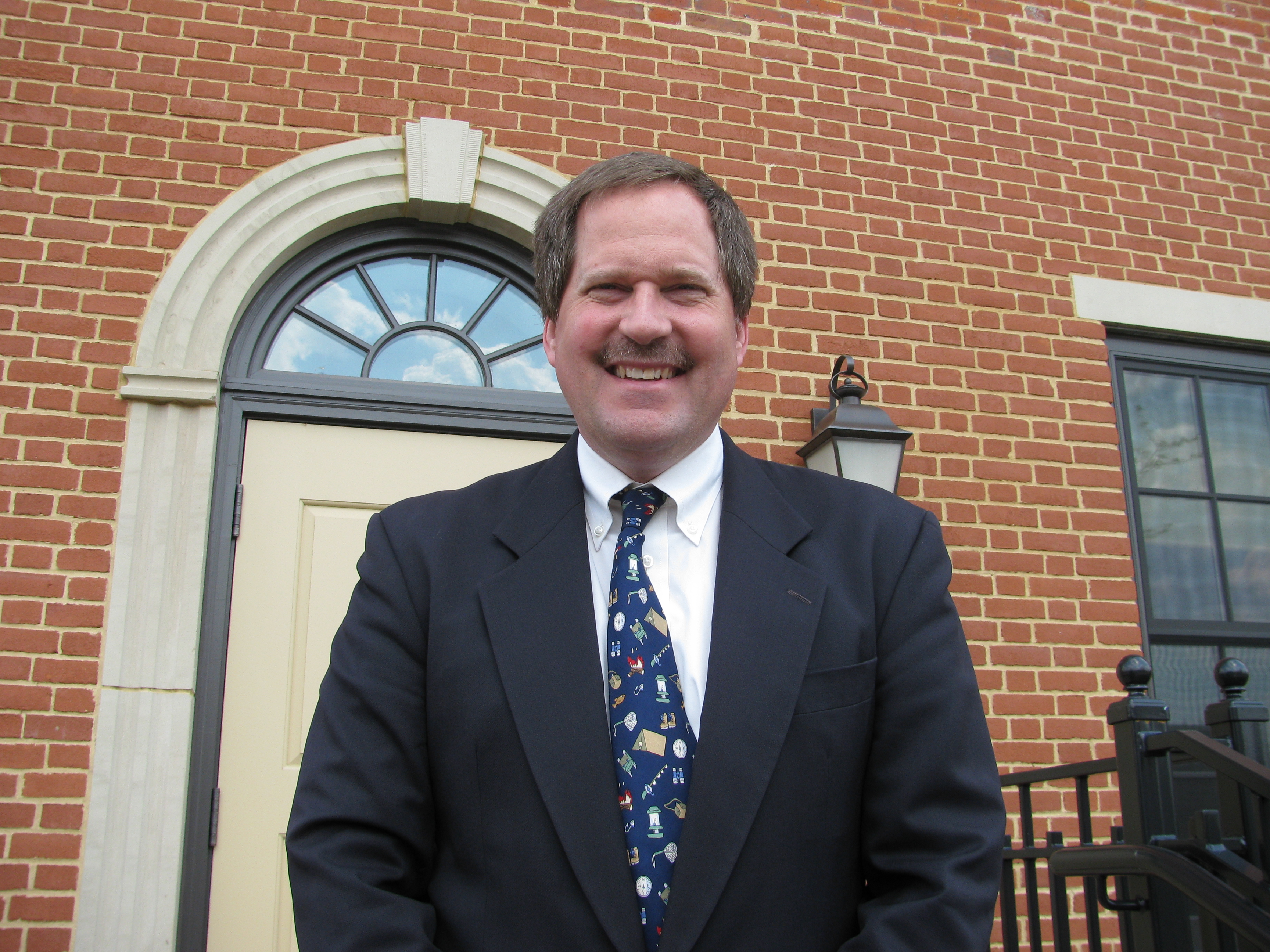 Daniel Rice
Daniel Rice is the president and chief executive officer of the Ohio & Erie Canalway Coalition. The group is the regional non-profit organization working for the conservation, development and interpretation of the natural, historical and recreational resources along the Ohio & Erie National Heritage Canalway from Cleveland to New Philadelphia, Ohio. Since 1994, Rice has worked with more than 150 community partnerships and raised more than $50 million in development funds for the development of the 101-mile multi-use Ohio & Erie Canal Towpath Trail and the Ohio & Erie Canalway National Heritage Area and received numerous regional and national awards.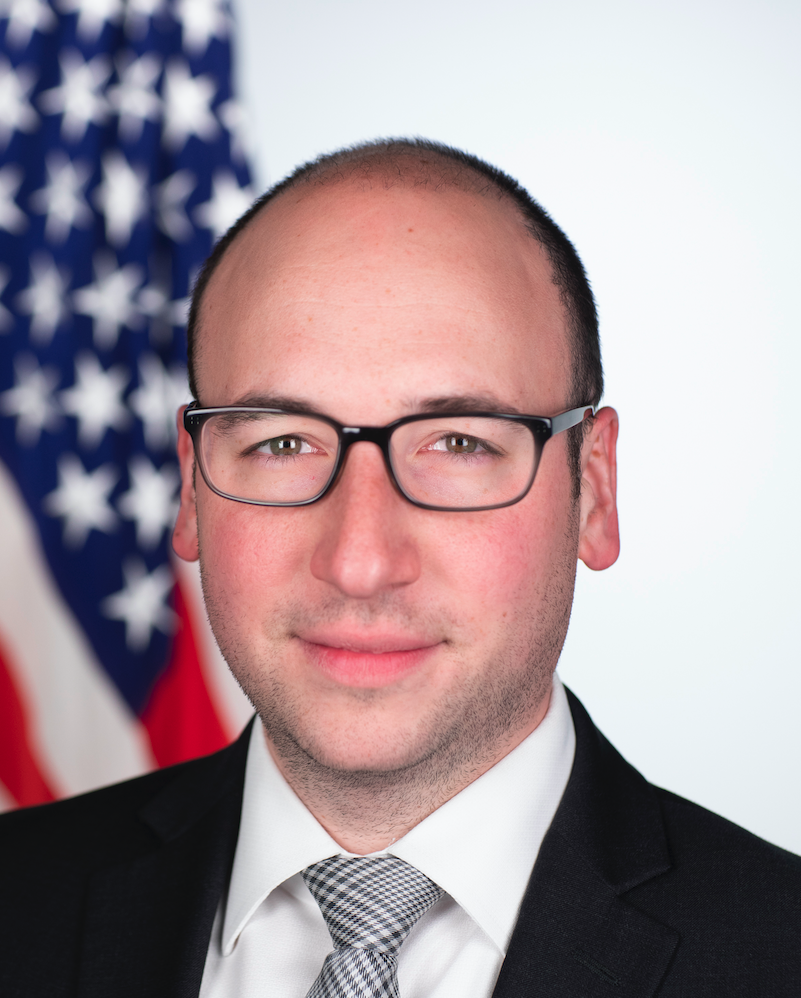 Ory Rinat
Ory Rinat serves as Deputy Assistant to the President and White House Chief Digital Officer. Before joining government, he oversaw digital strategy for The Heritage Foundation and its news site, The Daily Signal. Rinat was previously a director at Atlantic Media Strategies, the digital consultancy of The Atlantic. There, he developed overarching digital and communications strategies for clients including Fortune 100 corporations, non-profits, advocacy organizations and think tanks.  Previously, Rinat was the National Journal's director of special projects. Rinat has served as the research director on a United States Senate race, and led a national coalition on a presidential campaign. He is a graduate of Columbia University and Georgetown University Law School.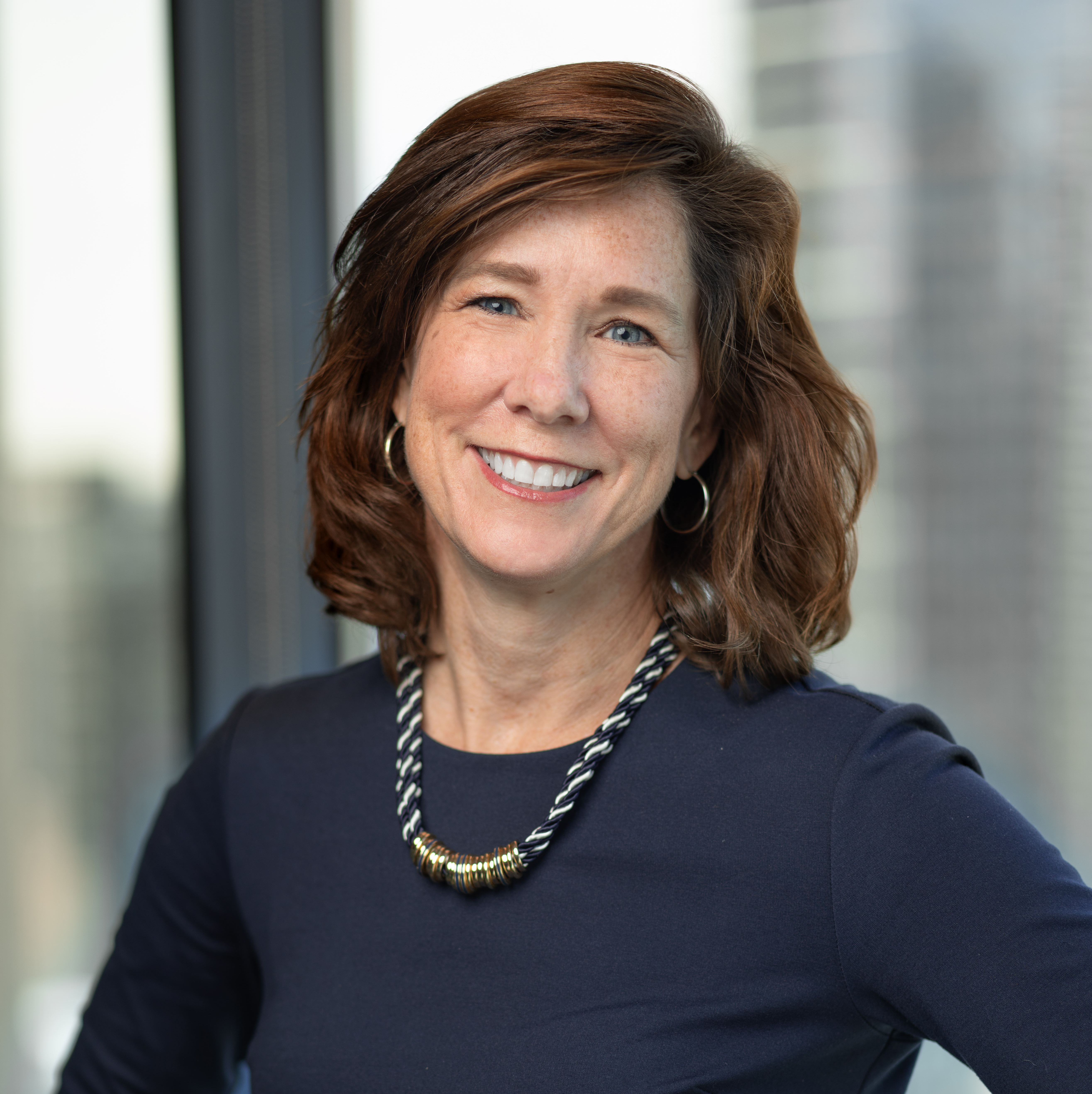 Mary Grace Roske
Mary Grace Roske joined the Seattle Foundation in 2010 and served as chief brand officer until early 2020. She holds a deep appreciation for the opportunities that lie at the intersection of public good and private wealth, making philanthropy the ideal field to apply her marketing and communications experience. Prior to joining Seattle Foundation, she worked in banking and finance for both a large, regional wholesale bank and a boutique community bank. She serves on the professional advisory board of the Washington State University Murrow College of Communications.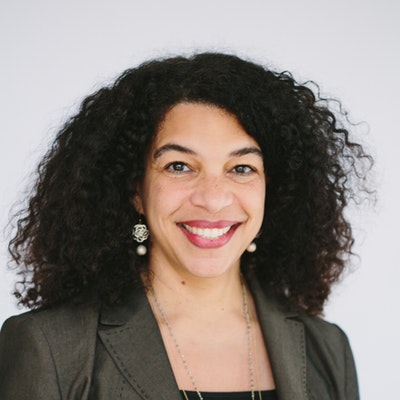 Karen Rundlet
Karen Rundlet joined Knight Foundation in November 2015. As a director in the Journalism Program, her focus is on investing in new methods and models to advance excellence in journalism and civic media as a way to support informed, local communities. Before entering the field of philanthropy, Rundlet worked as a journalist at the Miami Herald, where she developed the newsroom's first video studio, and led initiatives to make video integral to the MiamiHerald.com audience experience. She also contributed business reports to various public radio newsrooms, including WLRN/Miami Herald News and American Public Media's "Marketplace." Rundlet spent the first part of her career working as a television news producer in Miami (WPLG-TV), Atlanta (WAGA-TV) and New York (WNBC-TV). She earned a Bachelor of Arts from Georgetown University and was a Maynard Institute fellow. Most recently, Rundlet served on the board of the Lyric Theater in Overtown.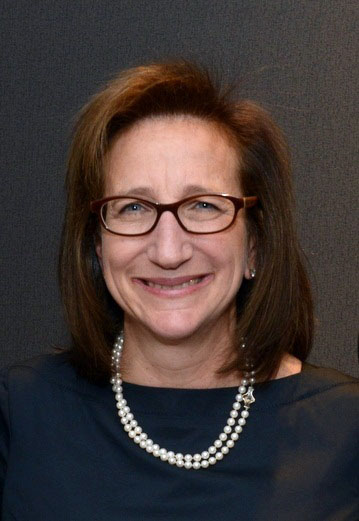 Julie Sandorf
Julie Sandorf is president of the Charles H. Revson Foundation. She began her professional life in the South Bronx, working for the Mid-Bronx Desperadoes Community Development Corp., and subsequently served as the New York City program director at the Local Initiatives Support Corp. She was the founder and CEO of the Corporation for Supportive Housing, a national organization dedicated to delivering solutions to chronic homelessness and was the founding CEO of Nextbook. She currently serves as an advisor to the Oak Foundation and is a board member of the Center for Urban Community Services, the West Side Federation for Supportive Housing and the A.Z. and Ruth Fleishman Foundation.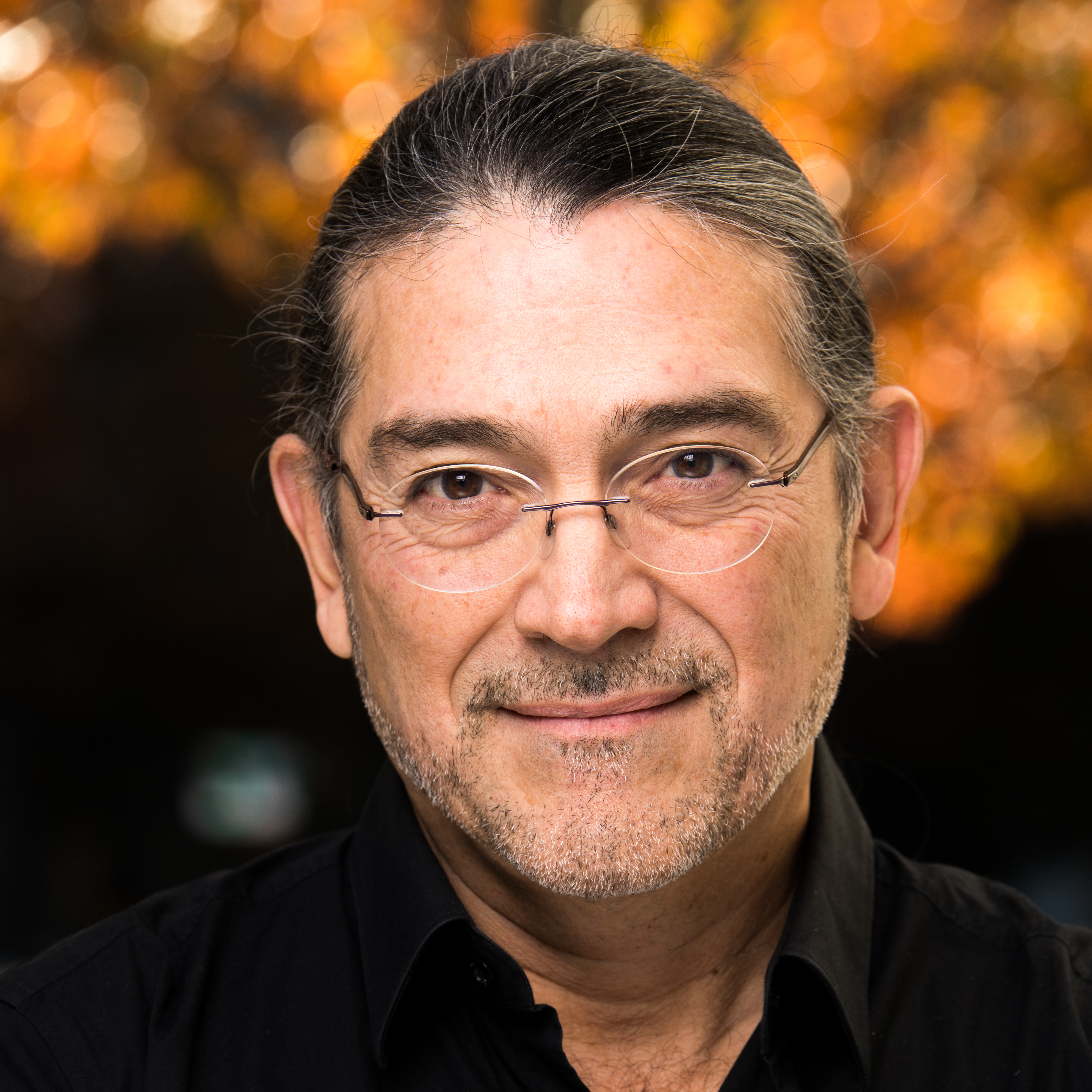 Robert Santos
Robert Santos is vice president and chief methodologist at the Urban Institute, where he is an expert in social science/policy research. His 40-year career has included leadership positions at the Survey Research Center, University of Michigan; NORC at the University of Chicago; and Institute for Survey Research at Temple University. He is president-elect and the 116th president of the American Statistical Association, an elected ASA Fellow and recipient of ASA's Founder's Award. He is a past president of the American Association for Public Opinion Research and served on numerous National Academies' panels. He currently serves on the National Center of Health Statistics Board of Scientific Counselors.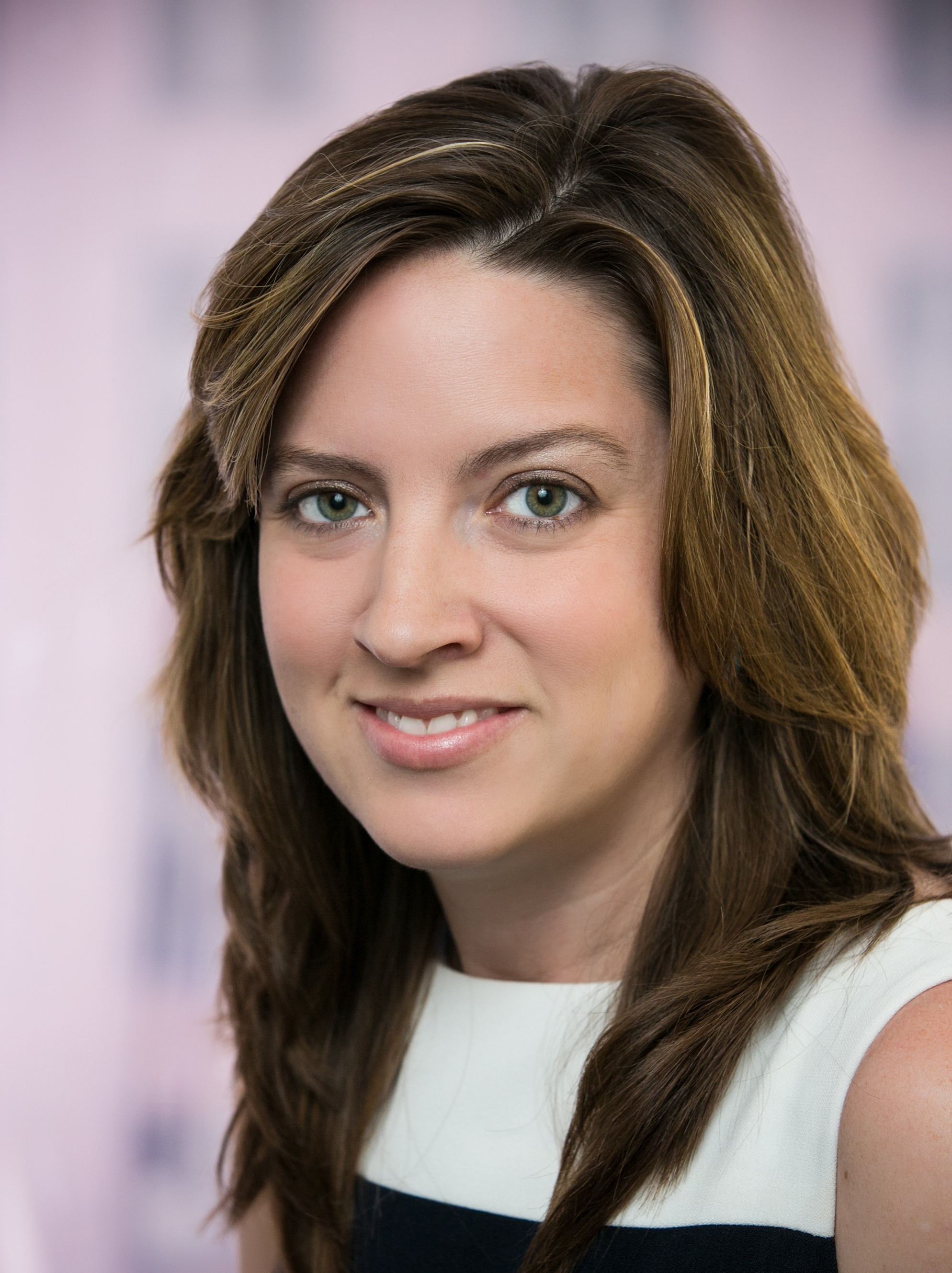 Molly M. Scott
Molly M. Scott, a principal research associate at the Urban Institute, co-led Knight Foundation's latest study of resident attachment to metro areas across the country. Her past work includes designing and evaluating community collective impact initiatives, such as Promise Neighborhoods and Feeding America's Coordinating for Clients initiative; analysis of destination neighborhoods in U.S. metros for Mexican and Central American immigrants; examining experiences of racial/ethnic minorities in rental housing markets; as well as an assessment of the alignment between human capital and labor markets across American metro areas to inform a new generation of policy solutions.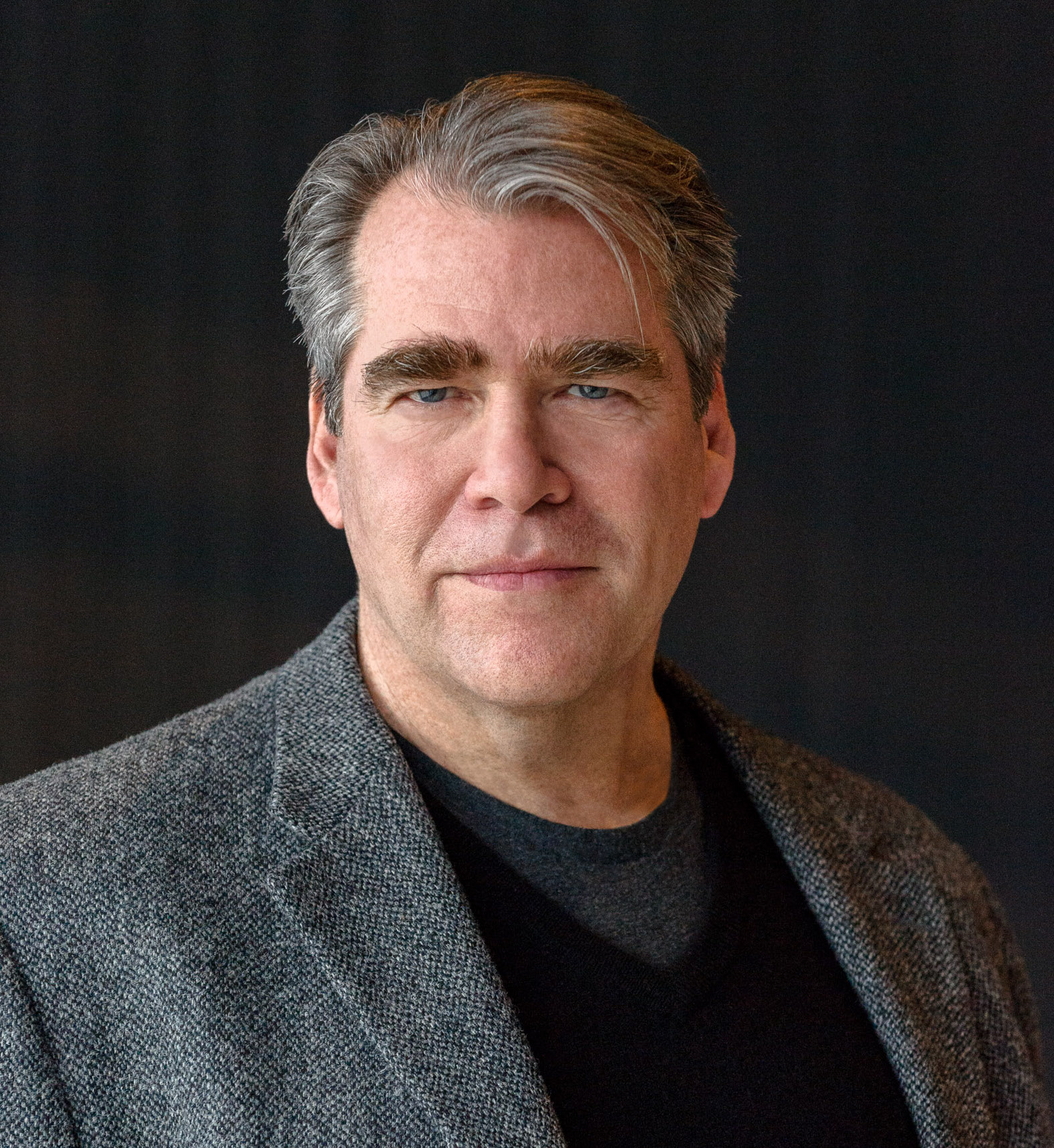 Charles Sennott
Charles Sennott is CEO and editor-in-chief of The GroundTruth Project, which launched Report for America in 2017. An award-winning foreign correspondent and a pioneering social entrepreneur, Sennott launched GroundTruth in 2012 to support a new generation of journalists to cover the most important stories of our time. Before GroundTruth, Sennott served as an award-winning journalist and best-selling author. He was The Boston Globe's Middle East Bureau Chief covering Afghanistan and Iraq. Before that, Sennott was a city editor and reporter for the New York Daily News. He started in local journalism at a public radio station in Western Massachusetts and covered towns for the Bergen Record in N.J. He co-founded Report for America with Steve Waldman in fall 2017.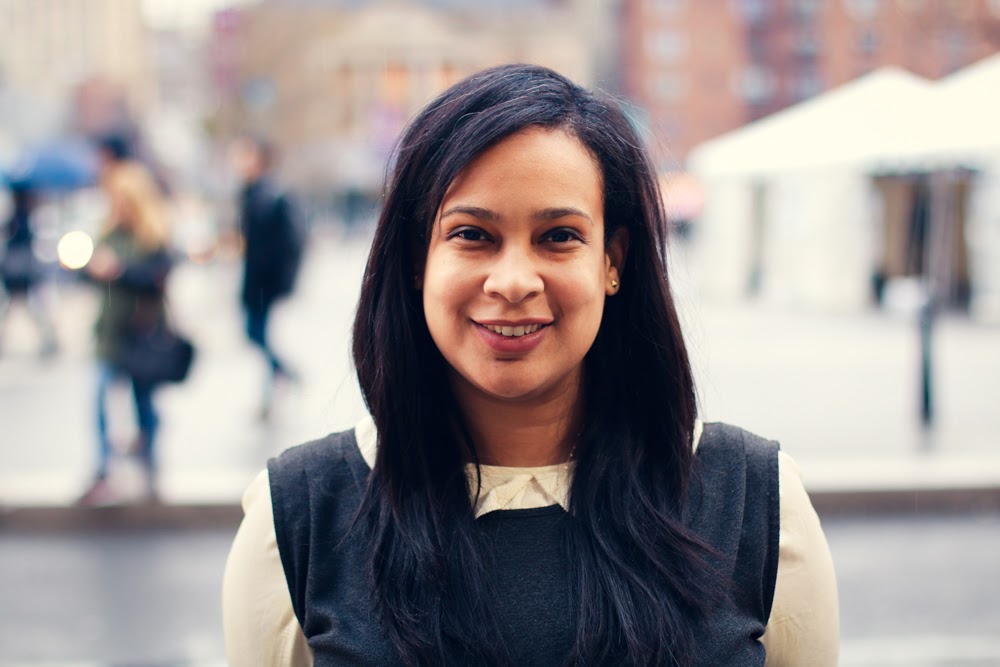 Roxann Stafford
Roxann Stafford is managing director of the Knight-Lenfest Local News Transformation Fund, formed by the Knight Foundation and the Lenfest Institute designed to strengthen local journalism at scale, with a focus on journalistic excellence, equity and sustainability in service of thriving communities. Stafford brings together the worlds of social impact, entrepreneurship and design thinking. Her background in mechanical engineering, business, and psychology combines the analytical rigor and empathy necessary for sustainable systems design. She was previously the director of program (NYC) for Matter, an accelerator and VC firm that supported early-stage media entrepreneurs and mission-aligned media institutions building scalable ventures in service of a more informed, inclusive, and empathetic society. She has worked with local news organizations across the United States, Africa and Asia, as well as, with national outlets such as The New York Times and The Associated Press.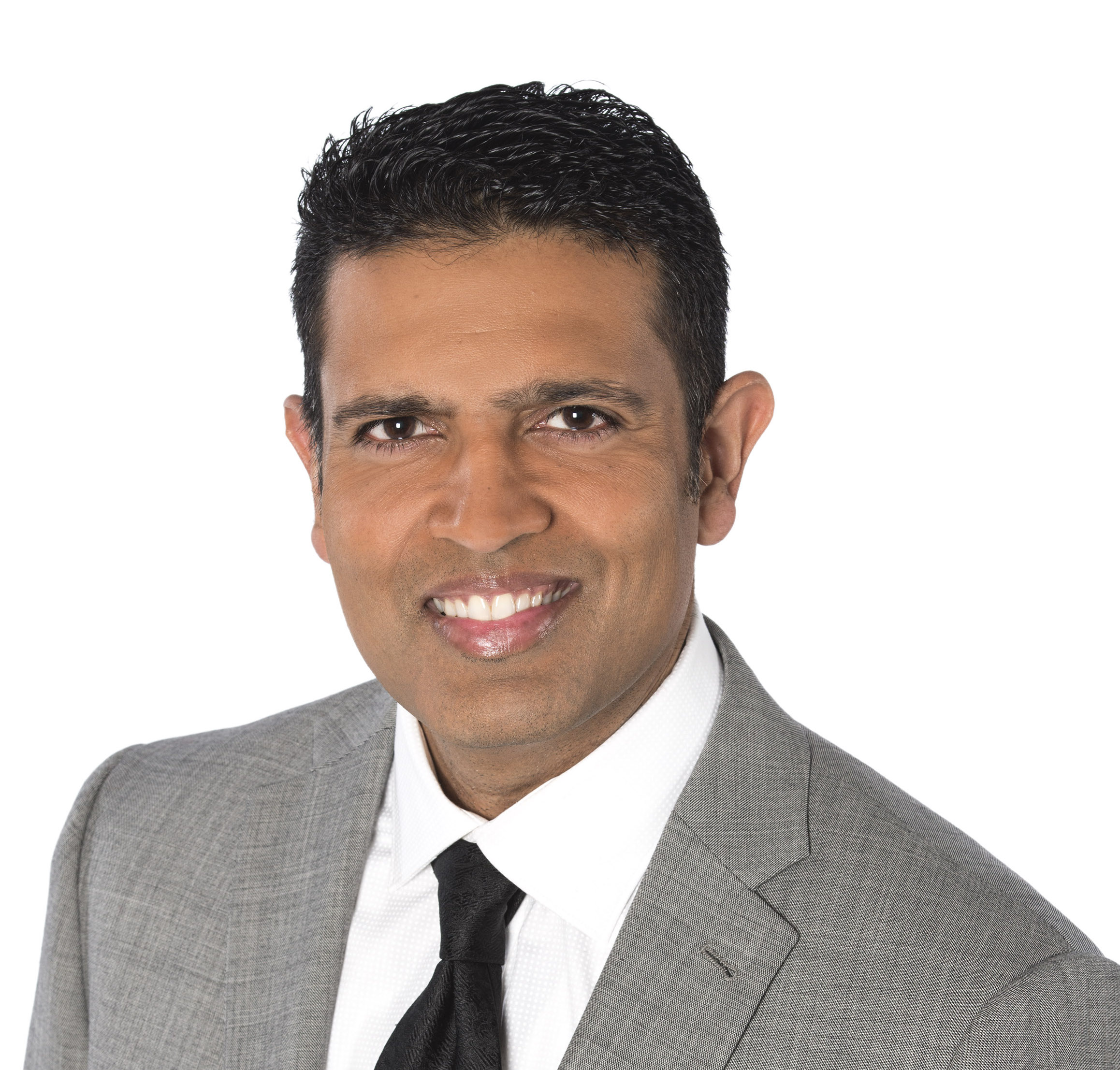 Hari Sreenivasan
Hari Sreenivasan joined the PBS NewsHour in 2009. He is the Anchor of PBS NewsHour Weekend and a Senior Correspondent for the nightly program. He is also a host of Amanpour & Company and of SciTech Now. Prior to joining NewsHour, he was at CBS News, reporting for the "CBS Evening News," "The Early Show" and "CBS Sunday Morning." Before that, he served as an anchor and correspondent for ABC News, working extensively on the network's 24-hour digital service "ABC News Now." Sreenivasan also reported for "World News Tonight with Peter Jennings," "Nightline with Ted Koppel," and anchored the overnight program "World News Now." Previously, he ran his own production company and freelanced as a reporter for KTVU-TV in Oakland, California. Sreenivasan served as an anchor and senior correspondent for CNET Broadcast in San Francisco and was a reporter for WNCN-TV in Raleigh, North Carolina and KAPP-TV in Yakima, Washington. Sreenivasan received a national Emmy award for a story on gold mining by children in the Philippines as well as a NY emmy for an episode of SciTech Now. He has previous nominations for work from PBS NewsHour, Frontline and during his time at CBS. Sreenivasan is a member of both the South Asian Journalists Association and the Asian American Journalists Association and a 2003 graduate of the AAJA Executive Leadership Program.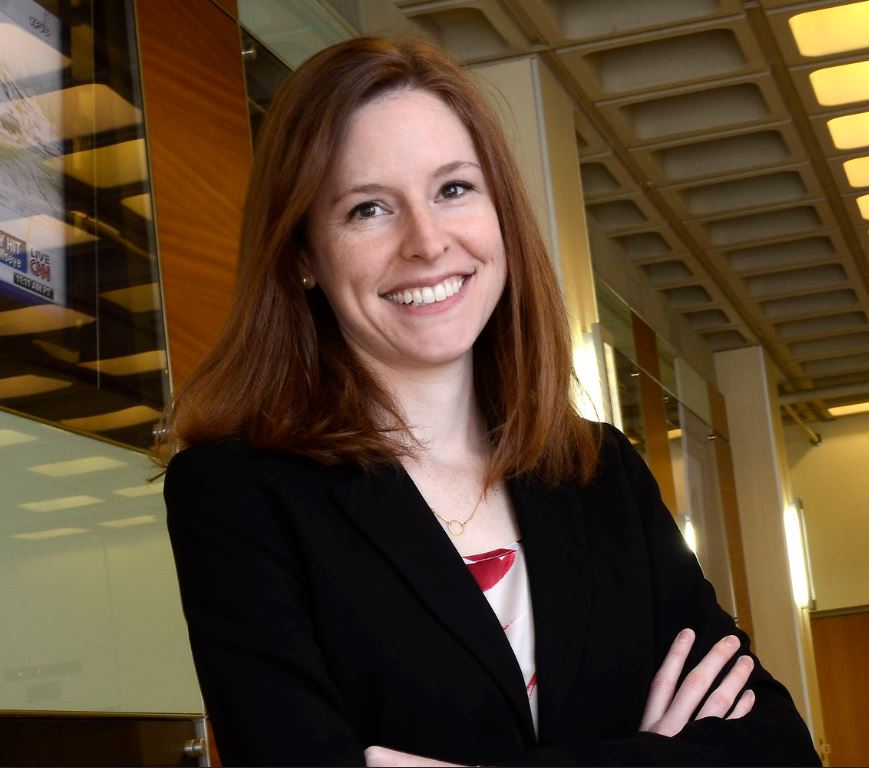 Natalie Jomini Stroud
Natalie Jomini Stroud a professor in the Department of Communication Studies and the School of Journalism, as well as the founding and current director of the Center for Media Engagement in the Moody College of Communication at The University of Texas at Austin. Since 2013, Stroud has directed the grant-funded Engaging News Project, which examines commercially viable and democratically beneficial ways of improving online news coverage. In 2014-15, she was a fellow at the Center for the Study of Democratic Politics at Princeton University. Stroud's research has received numerous national and international awards, including the inaugural Public Engagement Award from the Journalism Studies Division of the ICA in 2019, and the 2016 Bill Eadie Distinguished Award for a Scholarly Article and 2011 Michael Pfau Outstanding Article Award from the National Communication Association.
A.G. Sulzberger
A.G. Sulzberger is publisher of The New York Times. With more than 1,700 journalists reporting from more than 160 countries every year, The Times has a global digital audience of more than 150 million people, has won more Pulitzer Prizes than any other news organization, and has the largest digital subscription pay model for journalism in the world, with more than 4.9 million paid print and digital subscriptions. Sulzberger has been one of the architects of The Times's digital transformation and was the principal author of the 2014 Innovation Report, which focused on growing and engaging The Times's digital audience. He has also been one of the driving forces behind The Times's business strategy, including the shift to a subscription-first business model.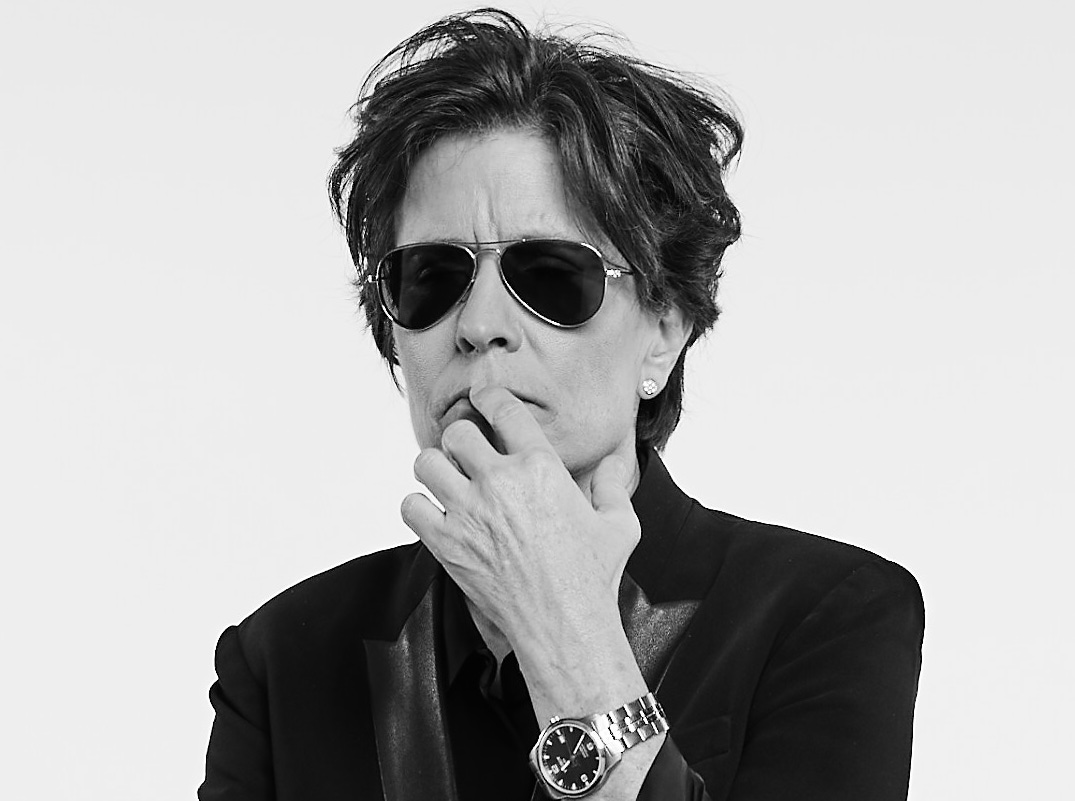 Kara Swisher
Kara Swisher is the co-founder and editor-at-large of Recode, producer and host of the Recode Decode and Pivot podcasts and co-executive producer of the Code Conference series. She is a New York Times contributing opinion writer and a contributor to NBC, CNBC and MSNBC. Swisher co-founded Recode and, before that, co-produced and co-hosted The Wall Street Journal's "D: All Things Digital" conference series (now called the Code conference) with Walt Mossberg starting in 2003. She and Mossberg were also the co-executive editor of a tech and media Web site, AllThingsD.com, founded in 2007.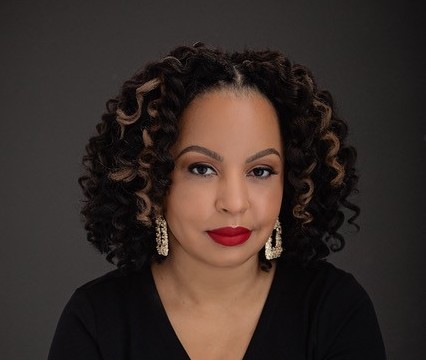 Wendi C. Thomas
Wendi C. Thomas is the editor and publisher of MLK50: Justice Through Journalism, a nonprofit newsroom in Memphis focused on poverty, power and public policy. She is also part of ProPublica's 2020 Local Reporting Network. Previously she was metro columnist and assistant managing editor at The (Memphis) Commercial Appeal. She's also worked for The Charlotte Observer, The (Nashville) Tennessean and The Indianapolis Star. Thomas was a 2016 fellow at the Nieman Foundation for Journalism at Harvard University. In 2019, Thomas received the National Association of Black Journalists' Best Practices award. In 2018, she was named Journalist of the Year by Journalism and Women Symposium. She was inducted into the Scripps Hall of Fame for commentary in 2008.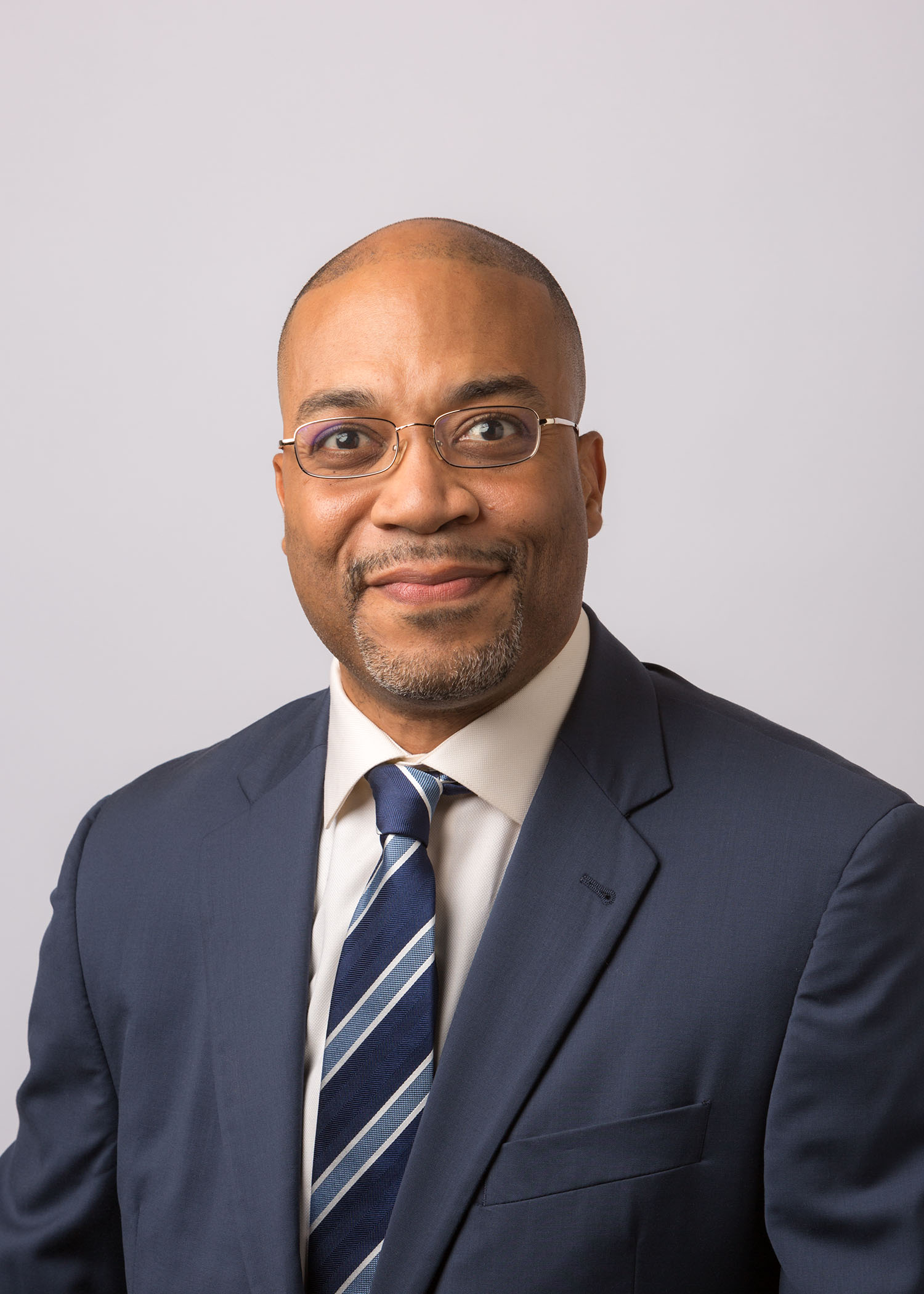 Charles Thomas
Charles Thomas joined Knight Foundation as Charlotte program director in February 2016. Raised in Charlotte, Thomas is the former executive director of Queen City Forward, a hub for entrepreneurs who have business ideas that address social needs. Prior to leading Queen City Forward, he served as the director of education of The Light Factory Contemporary Museum of Photography and Film. He began his career working as a consultant for Andersen Consulting (Accenture). He serves on the board of trustees of Charlotte Mecklenburg Library and the board of the East Mecklenburg High School Foundation. Thomas earned a bachelor's degree in economics from Duke University and is a graduate of several leadership programs, such as Leadership Charlotte, the Leadership Development Initiative and the Innovation Institute at the McColl Center for the Visual Arts.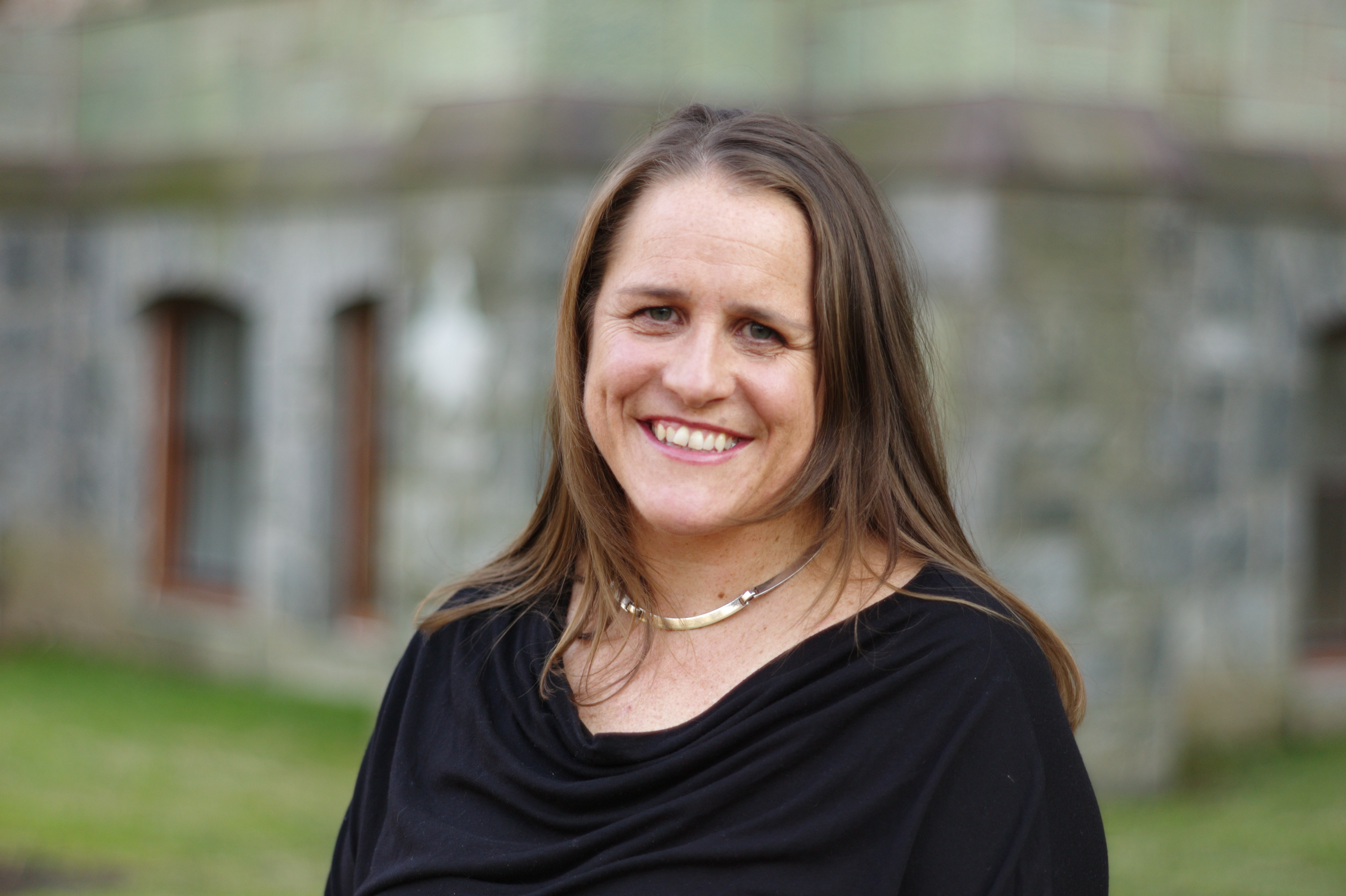 Claire Wardle
Claire Wardle currently leads the strategic direction and research for First Draft. In 2017 she co-authored the seminal report, Information Disorder: An interdisciplinary Framework for Research and Policy for the Council of Europe. Previous to that she was a Fellow at the Shorenstein Center for Media, Politics and Public Policy at Harvard's Kennedy School, the Research Director at the Tow Center for Digital Journalism at Columbia University Graduate School of Journalism and head of social media for the United Nations Refugee Agency. She was also the project lead for the BBC Academy in 2009, where she designed a comprehensive training program for social media verification for BBC News that was rolled out across the organization.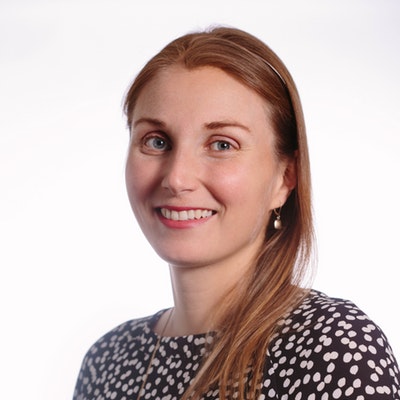 Lilly Weinberg
Lilly Weinberg is Knight Foundation's director of Community and National Initiatives, managing Knight's $140 million investment in 18 communities. Weinberg graduated from the Harvard Kennedy School and the MIT Sloan School of Management, where she concurrently earned master's degrees in public administration and business administration. While attending graduate school, she worked with the Boston Redevelopment Authority and the New York City Economic Development Corporation, creating strategies to promote economic development and entrepreneurship. Weinberg earned a bachelor's degree in economics and environmental studies from Emory University, where she studied and researched sustainable development in Botswana, Namibia, Peru, and Turks and Caicos. Weinberg served as executive director for the New Leaders Council Miami Chapter, and was chosen for the Leadership Florida Connect Program and Miami's Young American Leadership Program at Harvard Business School. She serves on the board of the International Downtown Association and The Friends of the Underline, a proposed 10-mile linear park and urban trail under the Miami-Dade Metrorail.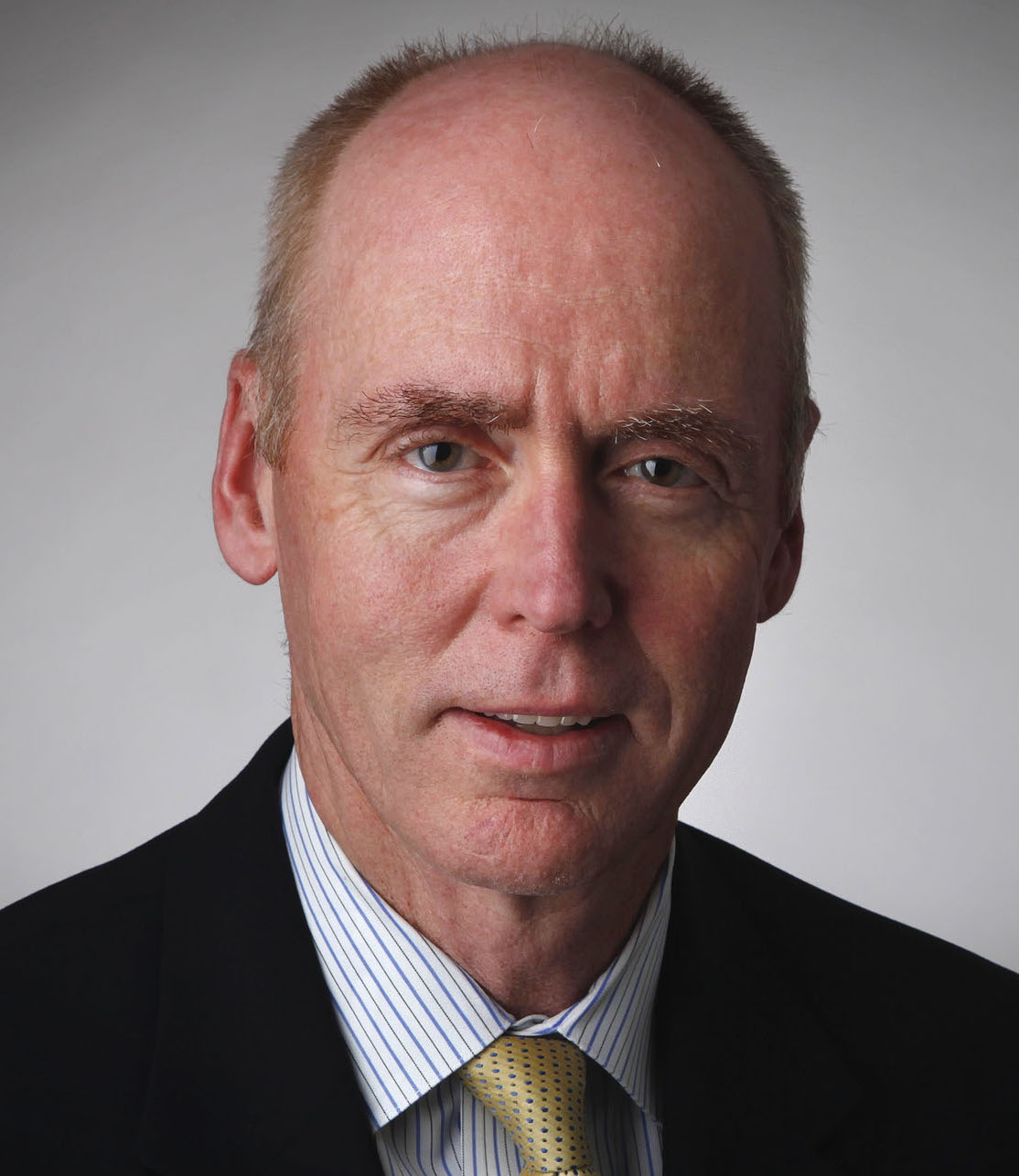 Terrence Williams
Terrence Williams is president and chief operating officer for Keene Publishing Corp., the publisher of The Keene Sentinel. He leads The Sentinel's niche publication, digital media, circulation, sales, graphics and print shop divisions. He's also in charge of the company's business development, marketing and events efforts. Williams joined the Sentinel in 2013 following 19 years as publisher and president at Telegraph Publishing Co., based in Hudson, N.H., and publisher of The (Nashua) Telegraph and NH.com. He was also responsible for McLean Communications, publisher of New Hampshire Business Review, New Hampshire Magazine, New Hampshire Home and Parenting New Hampshire.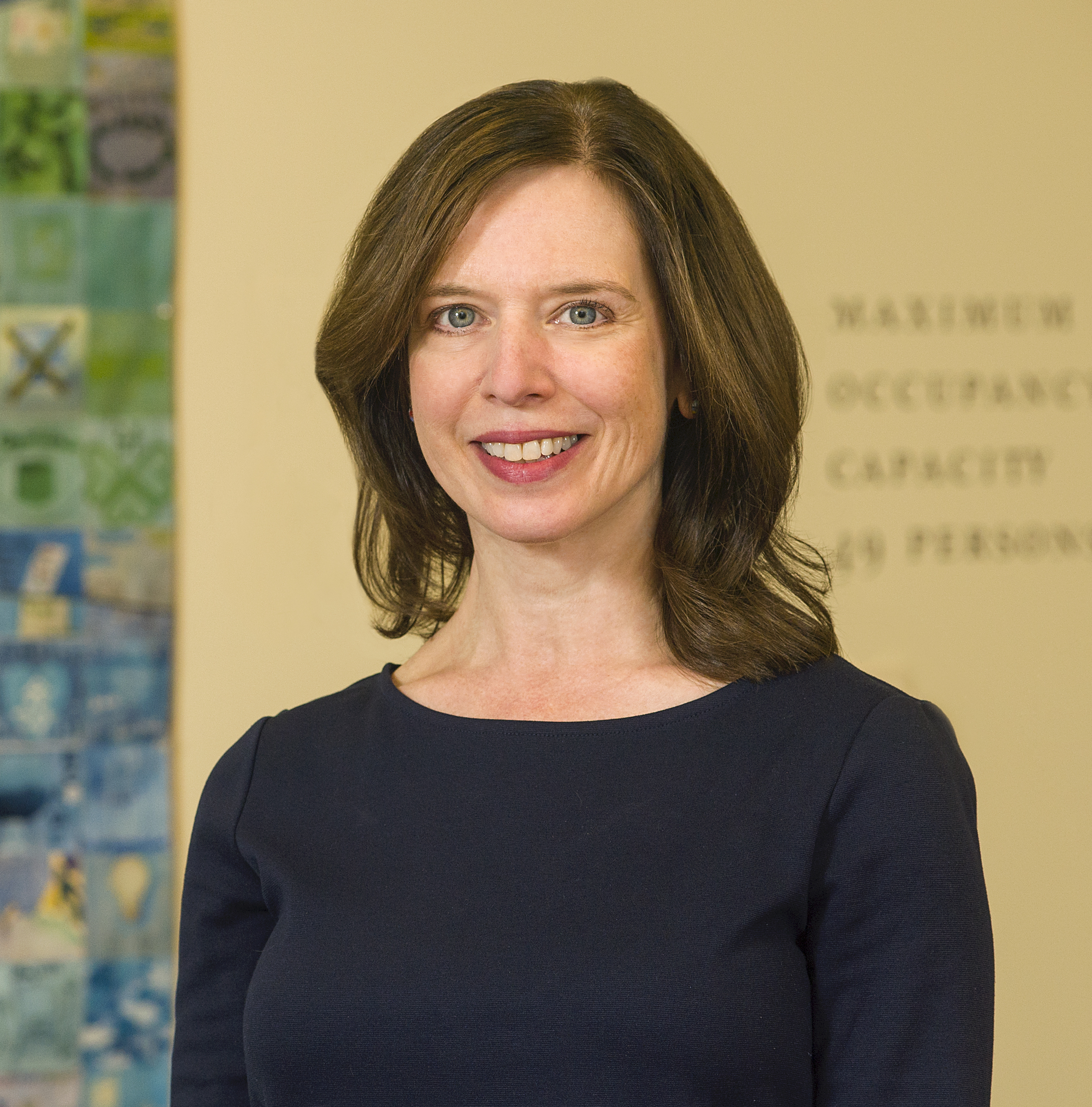 Heidi Williamson
Heidi Williamson is vice president for programs and initiatives at the Berks County Community Foundation. Before joining the foundation in 2001, she was manager of global communication at Exide Corp., where she developed the organization's first international internal communication strategy. She began her career as an editor at SmartHealth, a custom publisher of hospital newsletters. She served on the program committee for bctv.org, as vice chair of the Reading Public Library board, and as chair of the CommA steering committee.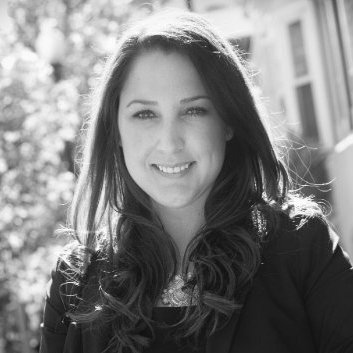 Korenna Wilson
Korenna Wilson is the media officer at the LOR Foundation. For Wilson, there are so many rural stories that have yet to be told. Leading the organization's storytelling efforts, she helps LOR partner with locals, community groups, regional advocates and national organizations to raise awareness on both the innovation and challenges facing rural today. 
Wilson has spent 15 years in communications, beginning as a press secretary for an Arizona Congressman, then working at PR agencies for the majority of her career. She has worked with Fortune 500 companies, national associations, small businesses and entrepreneurs, on how to use communications to build their business and advance their issues. With a special niche in crisis communications, she's counseled organizations on how to protect and repair their brand and manage reputational risk.
She graduated from the University of Arizona with a Bachelor's degree in business.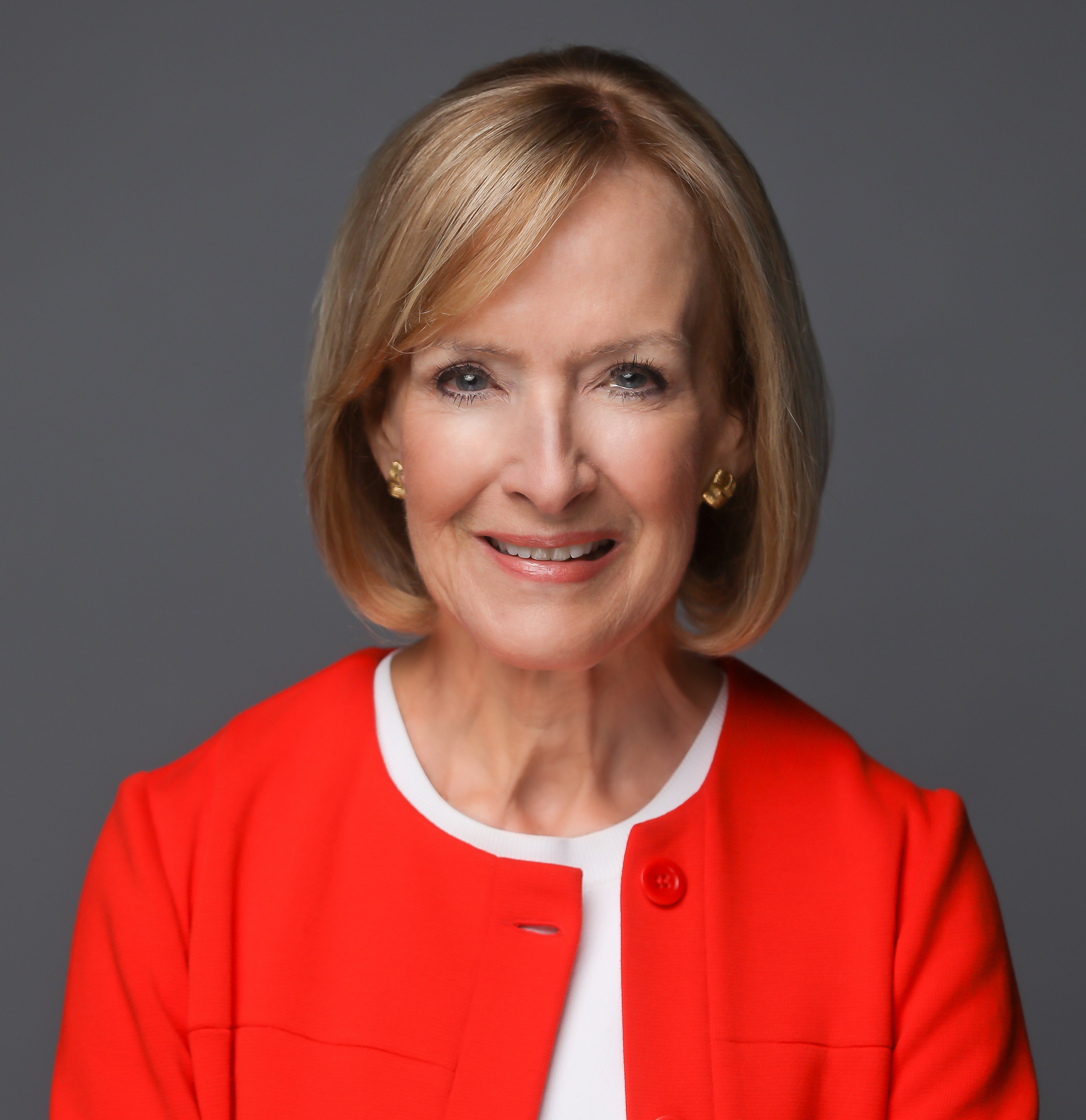 Judy Woodruff
Broadcast journalist Judy Woodruff is the anchor and managing editor of the PBS NewsHour. She has covered politics and other news for more than four decades at NBC, CNN and PBS. She joined PBS in 1983 as chief Washington correspondent for the MacNeil/Lehrer NewsHour, and from 1984 to 1990 she anchored PBS' award-winning documentary series, "Frontline with Judy Woodruff." After moving to CNN in 1993, she served for 12 years as an anchor and senior correspondent, anchoring the weekday program, "Inside Politics," among other duties. She returned to the NewsHour in 2007, and in 2013, she and the late Gwen Ifill were named the first two women to co-anchor a national news broadcast. After Ifill's death, Woodruff was named sole anchor in 2018. Woodruff is a founding co-chair of the International Women's Media Foundation. She serves on the boards of the Freedom Forum, The Duke Endowment, the Carnegie Corporation of New York, Public Radio International, and the National Association to End Homelessness.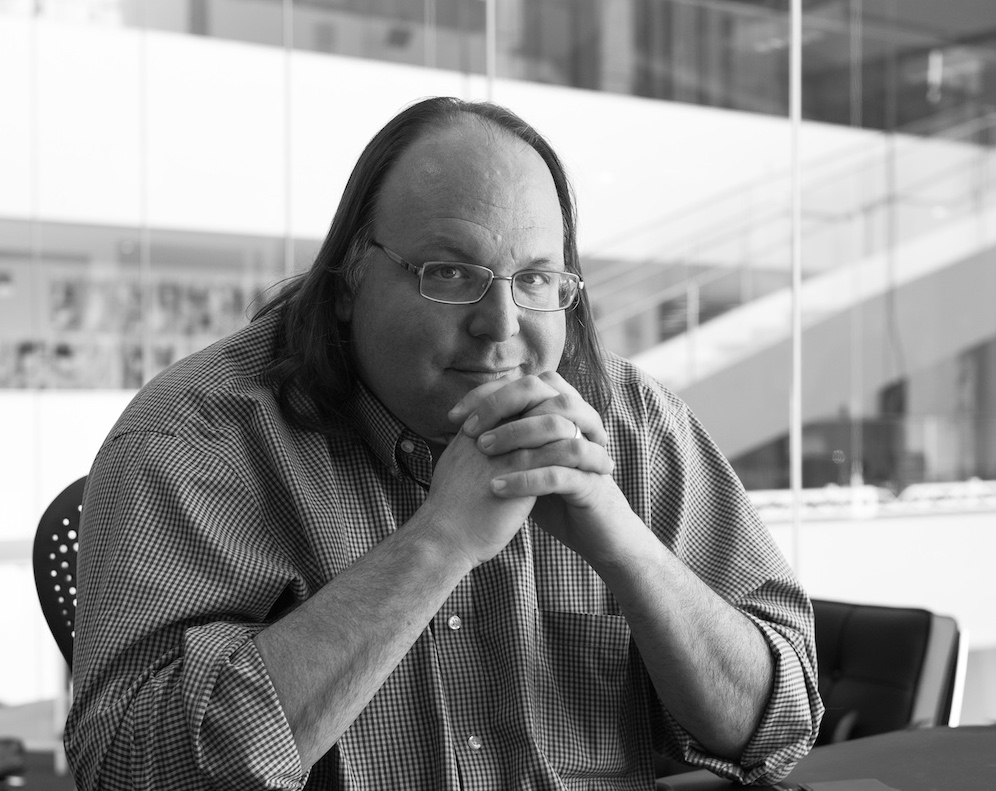 Ethan Zuckerman
Ethan Zuckerman is director of the Center for Civic Media and associate professor of the practice at the MIT Media Lab, cofounder of the citizen media community, Global Voices, and author of Rewire: Digital Cosmopolitans in the Age of Connection. His projects focus on civic media, freedom of speech online, and understanding media ecosystems, and include Media Cloud, a project that archives news stories and performs language analysis and visualizations with the resulting data. Zuckerman also founded Geekcorp, a non-profit technology volunteer corps, and helped to found Tripod, an early participatory media company.