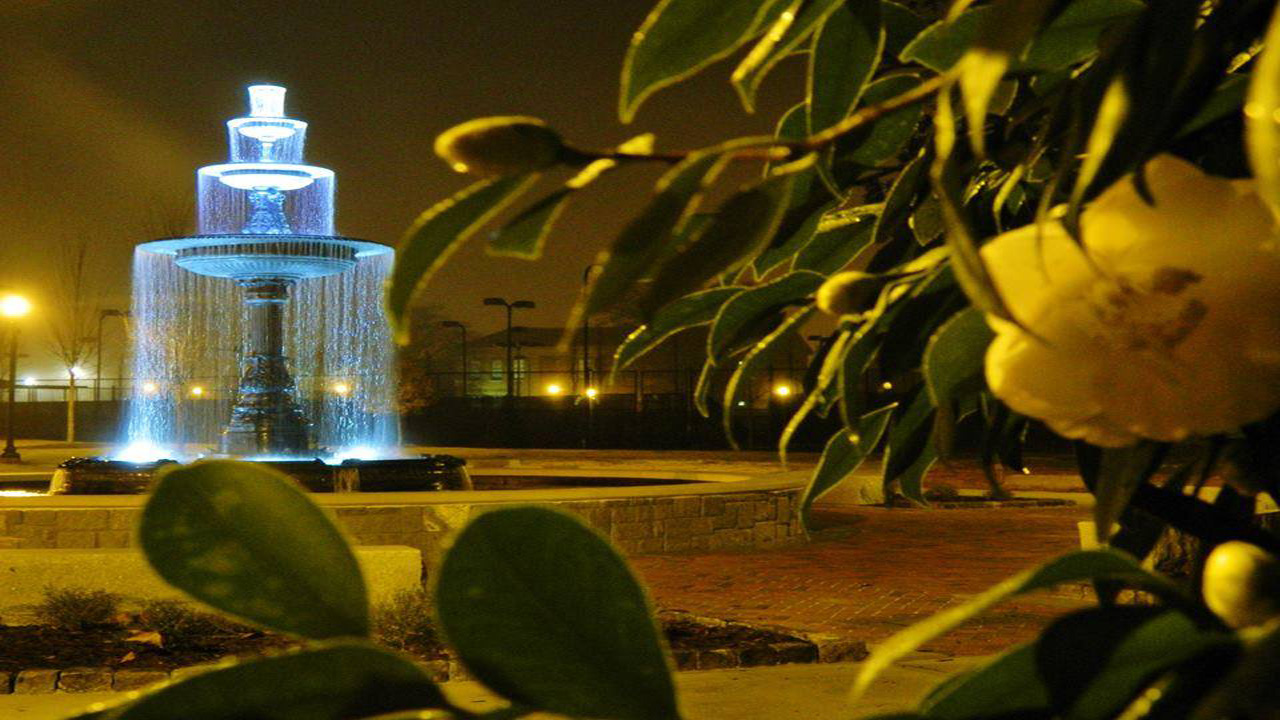 Communities
When communities tend to public spaces: an example in the parks of Macon, Ga.
Above: Tattnall Square Park in Macon, Ga. Photo courtesy of Ron Lemon.
Often referred to as "a city within a park," Macon, Ga. is home to an impressive amount of green space. In creating the blueprint for Macon in the early 1800s, the city's official surveyor, James Webb, was heavily influenced by primeval Babylon–hence the wide streets and myriad parks he worked into his designs.
Today, many of these parks are now under the auspices of volunteer groups, who have been hard at work to revitalize them. Macon Civic Spaces, a 2015 Knight Cities Challenge winner, aims to unite the city's various park associations around the common goals of fundraising, effectively sharing and harnessing resources, and raising awareness in the community about both the parks and the activities taking place within them. Combined with a special-purpose, local-option sales tax that periodically diverts a penny from sales taxes to fund public projects, these citizen-led efforts are aiming to keep Macon's green spaces as verdant as they are numerous.
Below are four prime examples of what–and who–make Macon parks vital community gathering spots.
1. Central City Park Central City Park is one of Macon's oldest parks. The Macon Arts Alliance, a Knight Arts grantee, holds its annual Fired Works fundraiser here, inviting clay artists from around the globe to take part in the event. In March, the International Cherry Blossom Festival, also a Knight Arts grantee, transforms Central City Park into an amusement park and expo. For more than two weeks starting on March 17, Maconites can file in to enjoy pink pancakes and other delicious food, live entertainment, and livestock and craft exhibits.
2. Luther Williams Field Adjacent to Central City Park, Luther Williams Field is a baseball field that frequently doubles as a concert site. In the summer, Macon-Bibb Parks and Recreation, a Knight arts grantee, plays movies here on a big outdoor screen. Decades ago, parts of "The Bingo Long Traveling All-Stars & Motor Kings" (1976), starring James Earl Jones, Richard Pryor and Billy Dee Williams, were even filmed in its stadium.
3. Washington Park Located in College Hill Corridor, where significant revitalization efforts funded by Knight have been focused in recent years, Washington Park is home to interesting art. It is, for instance, home to a six-foot fiberglass Mercer Bear–one of several bears painted by local artists as part of a public art project funded by a Knight Neighborhood Challenge grant, which collectively point the way to downtown Macon.
In the midst of the fountains and landscape of Washington Park, visitors will also encounter a pink piece of artwork that simultaneously serves as a bench and memorial for murdered Mercer Law School student Lauren Giddings. Like many neighborhood residents, Giddings enjoyed the park while walking her dog. Finally, the Magnolia Street Soapbox Derby also takes place at Washington Park.
4. Tattnall Square Park The most happening park in town, Tattnall Square is run by Friends of Tattnall Square Park, a volunteer group dedicated to fostering civic and community engagement. Most recently, Friends of Tattnall Square Park revived a fountain with help from Mercer University and the developers of the nearby lofts on College Street. New improvements here include newly installed sidewalks surrounding the park, which are used as canvases for sidewalk chalk art, and there is even a free book library in the park, too.
Diverse groups of people make use of Tattnall Square Park, for purposes ranging from field botany student tours to rehearsals for the annual Michael Jackson "Thriller" mob dance choreographed by Hayiya Dance Theatre, a Knight Arts grantee. It is the venue for many annual events, like Bearstock, a Mercer University outdoor concert and festival organized by students; Macon Octoberfest, a three-day celebration filled with craft beers, dog races, food and entertainment; and the weekly Mulberry Market, when farmers, makers and culinary artists set up with their products and services.
Currently, Tattnall Square Park is hosting Art in the Park, a short-term exhibit of six pieces of public visual artwork, from which the public can vote on a favorite. The sculpture with the most votes will be announced March 19 at 6:30 p.m.
"The challenge in reviving a dying park is figuring out how to get people back in," says Ron Lemon, a board member with Friends of Tattnall Square Park. "After developing a master plan with widespread community buy-in and input, we [the board] rolled up our collective sleeves and got to work. This park is vibrant again thanks to a very dedicated group at Friends of Tattnall Square Park. I think Tattnall's success will serve as a model for other parts of our community and parks across the state."
Recent Content