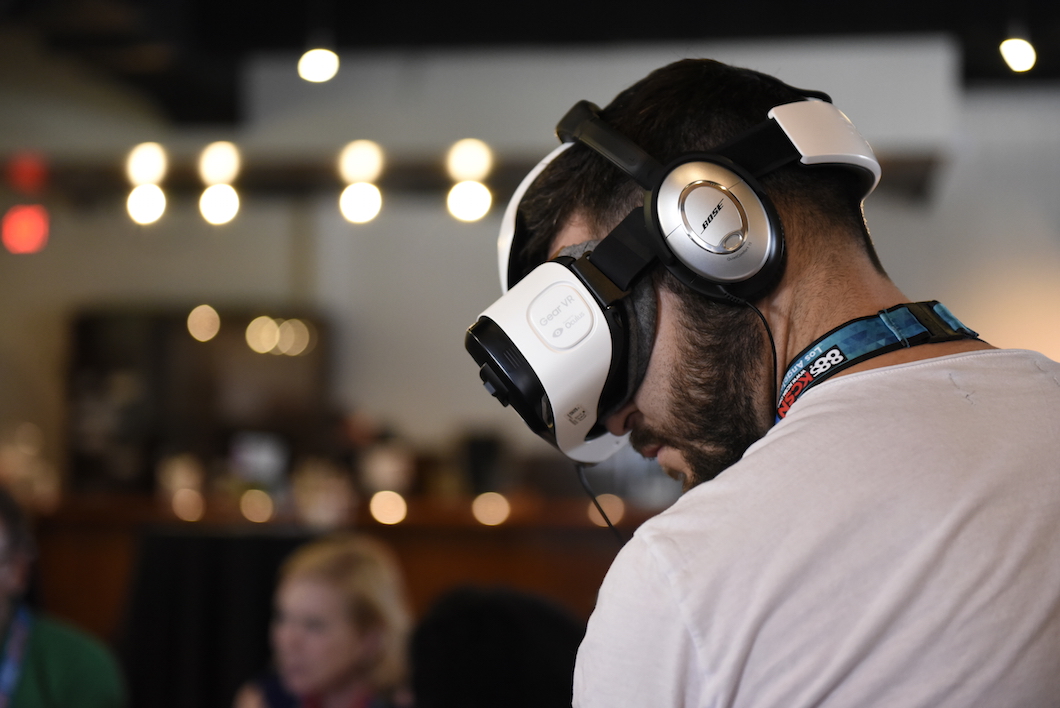 Journalism
A new collaboration to advance immersive storytelling
The promise of virtual reality has been with us for decades, but it is only in the past few years that technological advances in this space have made us pay closer attention to the opportunities for journalism and wonder whether society is finally poised to broadly adopt the technology.
We use the term immersive storytelling to describe the field, which includes: virtual reality (VR), which allows people to be present in an alternate environment; Augmented Reality (AR), which overlays virtual objects on top of the real world, as seen with the craze around the Pokémon GO game; and 360-degree video, which allows people to experience an entire scene by looking up, down and around.
In just the last year, experiments with immersive journalism have accelerated in newsrooms and journalism schools with some of the most interesting work being produced by news organizations, including The Associated Press, Gannett, ABC News, The Guardian, The New York Times and The Wall Street Journal.
To help understand the potential role for journalism in this space, Knight Foundation and Gannett USA Network released a report at SXSW earlier this year that looked at the emerging platforms and marketplace trends, as well as the opportunities and challenges.
Knight has supported several VR projects, including one at The University of Texas at Austin and a collaboration between Frontline and Emblematic Group that will document best practices. Just recently, Knight supported student projects in a journalism class devoted to immersive storytelling spearheaded by a leader in VR, Robert Hernandez, at the University of Southern California. These experiments are important because they create a dialogue around how best to use the technology to engage with users and tell stories in new ways. The experiments surface new questions ranging from the technical to the ethical and there is much to learn.
That is why Knight is joining Google News Lab and the Online News Association (ONA) to help create an international network of journalists to explore and share knowledge about their work with immersive storytelling. It's called Journalism 360, and in its first year, Knight and Google News Lab will invest a combined $500,000 for grants, events, workshops, webinars, and an online resource hub on Medium. Knight and Google News Lab joined together in a collaboration with the Online News Association after discovering that we were both hearing from many of the same journalists about a need to support learning and experimentation in VR journalism.
One of the reasons VR is so intriguing to journalists is because it's a natural progression of multimedia work that we have been creating for almost two decades, using video, graphics, photography and audio. Creating 360-degree experiences is not new, but now YouTube and Facebook have video players in which to view and share the work more broadly, and the process to create the work is getting faster and cheaper.
Since last year, The New York Times has distributed over 1 million Google Cardboard viewers to its subscribers, expanding the number of people seeing this medium for the first time. Although Google Cardboard doesn't provide the same level of VR experience as headsets such as Oculus and HTC Vive, due to its low cost and accessibility, it has been described as "VR's Gateway Drug."
We're all still learning, but with analysts predicting a $150 billion virtual and augmented reality market by 2020, we're excited to work with our colleagues at Google, ONA and the vibrant network around this project, to move forward towards new ways of doing journalism.
Recent Content