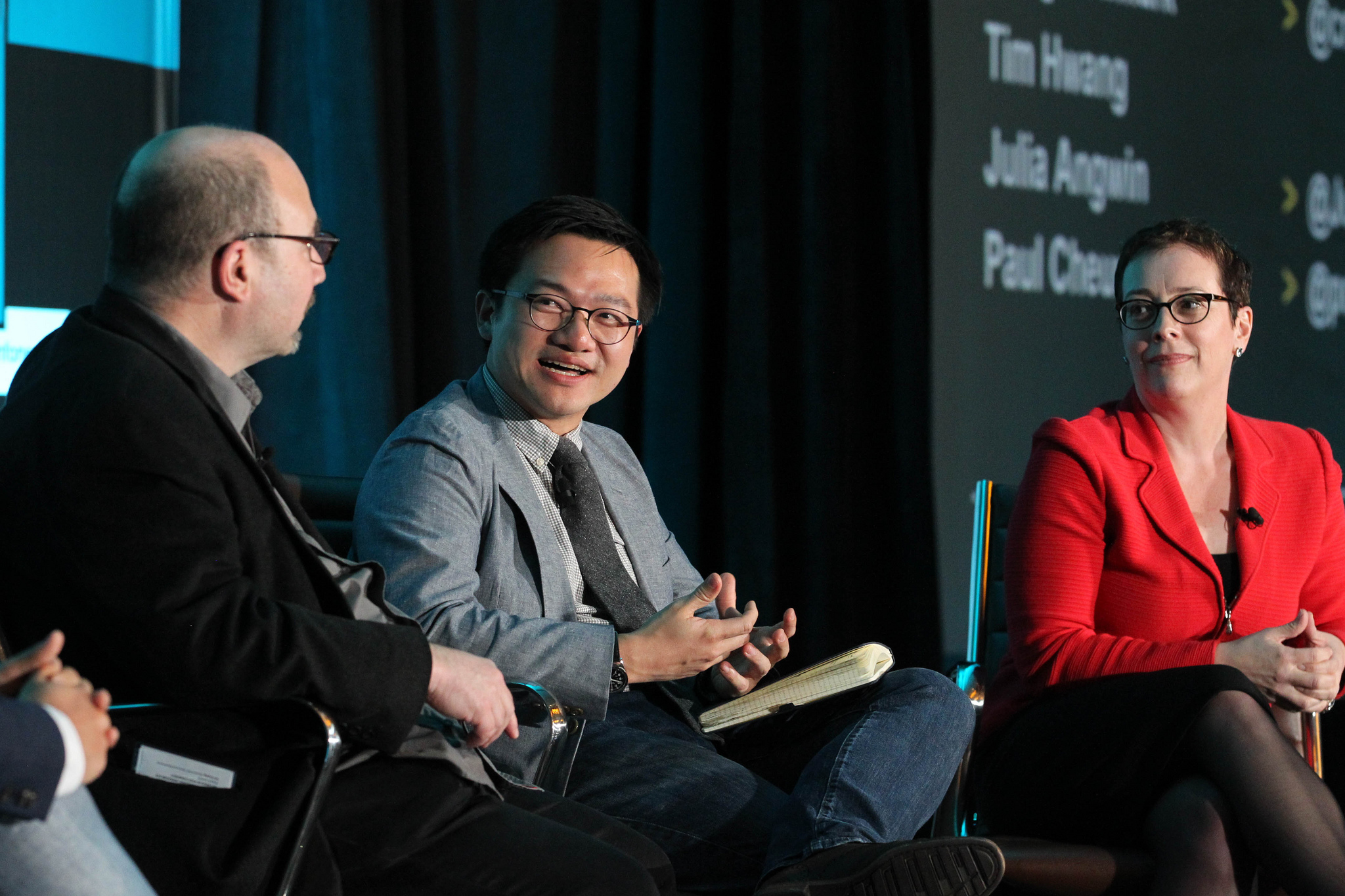 Journalism
Announcing the Winners of the AI and the News Open Challenge
We've been absolutely blown away by the interest and excitement around our AI and the News Open Challenge. After several months and the efforts of a small army of amazing reviewers to sift through the 500+ applications we received, we're excited to finally announce the winners of the challenge today.
Since we launched the challenge back in September, the tricky questions at the intersection of machine learning and the news have only become more complex. Debates about the role of the news in shaping public understanding of machine learning and its societal implications continue to intensify. Questions loom over the role automation should play in augmenting the work of journalists. Whether machine learning-generated fakes will play a role in the future of efforts to manipulate the news and public discourse continues to be a widely discussed possibility.
The seven winners of our $750,000 challenge represent a portfolio of incredible organizations seeking to attack these problems from a number of different angles:
Congratulations to all the winners and thanks to everyone who participated in the open call!
You can read more about the projects in our press release. We'd also like to thank our partners at the MIT Media Lab and Harvard's Berkman Klein Center for Internet & Society, in addition to our funders, the John S. and James L. Knight Foundation, Luminate Group, William and Flora Hewlett Foundation, and Reid Hoffman.
We'll be posting updates from all the projects as they get rolling, so stay tuned at https://aiethicsinitiative.org/news for the latest. If you have any questions or are interested in getting put in touch with our winners, just drop me a line at [email protected].
We'd also like to thank the following people who took the time to join us in reviewing the applications. The pool of reviewers represents a diverse group of experts from the fields of journalism, technology, research and other disciplines: Amanda Levendowski, NYU Law; Amar Ashar, Berkman-Klein Center; Anthony Ortiz, MILA; Aron Pilhofer, Temple University; Cameron Hickey, Harvard Kennedy School
; Clarence Wardell, Results for America
; Clement Wolf, Google; Devin Gaffney, Crayon; 
Erik Reyna, The Washington Post; Geraldine Moriba, JSK Fellow at Stanford University
; Hong Qu, Harvard Kennedy School
; Jeremy Gilbert, The Washington Post
; Jessica Forde, Project Jupyter; Joy Bonaguro, Corelight; Justin Myers, Associated Press
; Kat Lo, University of California, Irvine
; Katyanna Quach, The Register
; Kim Fox, The Philadelphia Inquirer
; Lillian Ruiz, Civil Media
; Meredith Broussard, NYU
; Mi-Ai Parrish, MAP Strategies Group; 
Natalie Nzeyimana, Nuanced
; Nathan Olivarez-Giles, Apple
; Nicholas Hagar, Northwestern University
Tim Hwang is Director of the Ethics and Governance of AI Initiative at the Berkman-Klein Center and the MIT Media Lab
Recent Content