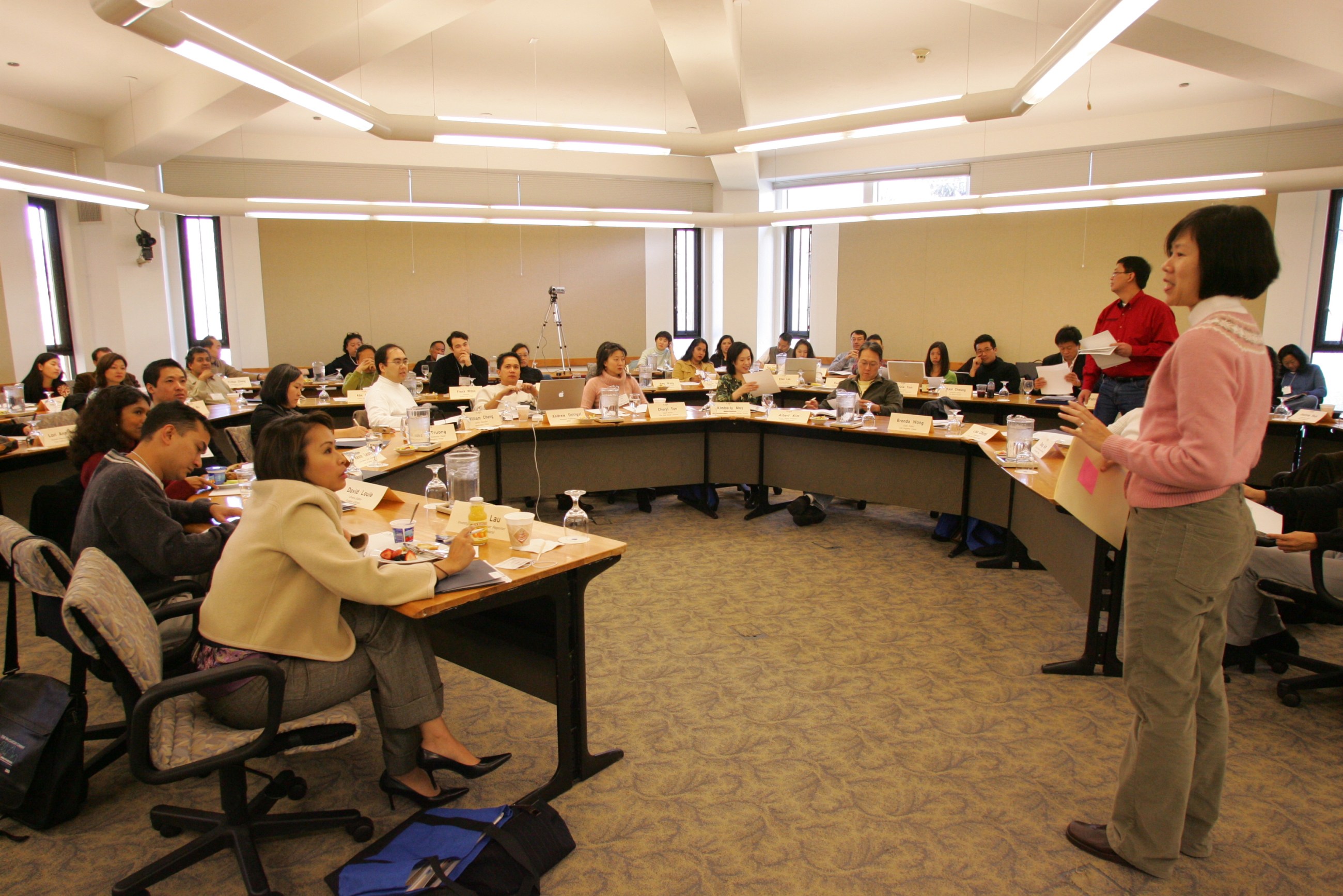 Journalism
Asian American Journalists Association broadens Executive Leadership Program
Paul Cheung is the president of the Asian American Journalists Association, a nonprofit member organization dedicated to promoting diversity in newsrooms, and director of interactive and digital news production at The Associated Press. With Knight Foundation support, the group is redesigning its Executive Leadership Program to develop minorities as leaders in digital journalism. Above: Asian American Journalists Retreat Program, Oct. 21, 2015 as Aspen Institute. Marilynn K. Yee/The New York Times.
For the past 20 years, the Asian American Journalists Association has cultivated and coached more than 500 industry professionals through our Executive Leadership Program. Our alumni have gone on to become editors and managers at legacy news organizations such as The New York Times, Gannett, The Seattle Times, The Associated Press and NBCUniversal, and emerging content, media and tech companies such as Google and Vox.
The Executive Leadership Program holds the distinction as the longest-running leadership program by a minority journalism association in the U.S. Today's media environment is very different from what it was in 1995, and we are pursuing the first major revamp of the program in two decades. The program's continued success requires a new curriculum that helps journalism professionals adapt to a mobile and digital landscape.
Previously, the core curriculum focused on cultural barriers for Asian Americans and navigating the executive leadership ladder within traditional media companies. Though these skills are still valuable, there are new challenges within the industry that require stronger leadership skills in change management, innovation, cross-cultural communication and business acuity. For the first time, we will open the program to journalists outside of our membership to create an inclusive environment for journalists of all backgrounds. We are partnering with other journalism groups and media partners across the industry to spread this message and to recruit a range of participants.
Currently, minorities make up 37 percent of the U.S. population; that number will increase to more than 42 percent by 2025, according to the U.S. Census Bureau. However, minority workforce numbers in journalism continue to lag behind the general population growth of minorities based on reports from the American Society of News Editors and the Radio Television Digital News Association. Without diverse leadership, fewer newsrooms are equipped to cover stories with informed perspectives.
Above: Asian American Journalists Association 2008 Executive Leadership Program  training session in San Francisco. Photo courtesy Asian American Journalists Association.
The $230,000 in support provided by Knight Foundation will allow the Asian American Journalists Association to hire consultants and trainers to design the new program using a human-centered design approach and to ensure the program's sustainability. It will also help develop a leadership conference as well as an immersion program. Please join us in our first leadership conference in Miami from Nov. 6-8. The theme of the conference is "ICON: Imagine, Inspire and Influence."
In this era of multiculturalism, successful leaders will be defined by a broad set of skills. Simply having a strong background in journalism no longer suffices. Through our redesign of the Executive Leadership Program, we will empower the next generation of leaders with the tools and strategies they need to succeed and diversify newsrooms and coverage.
Recent Content