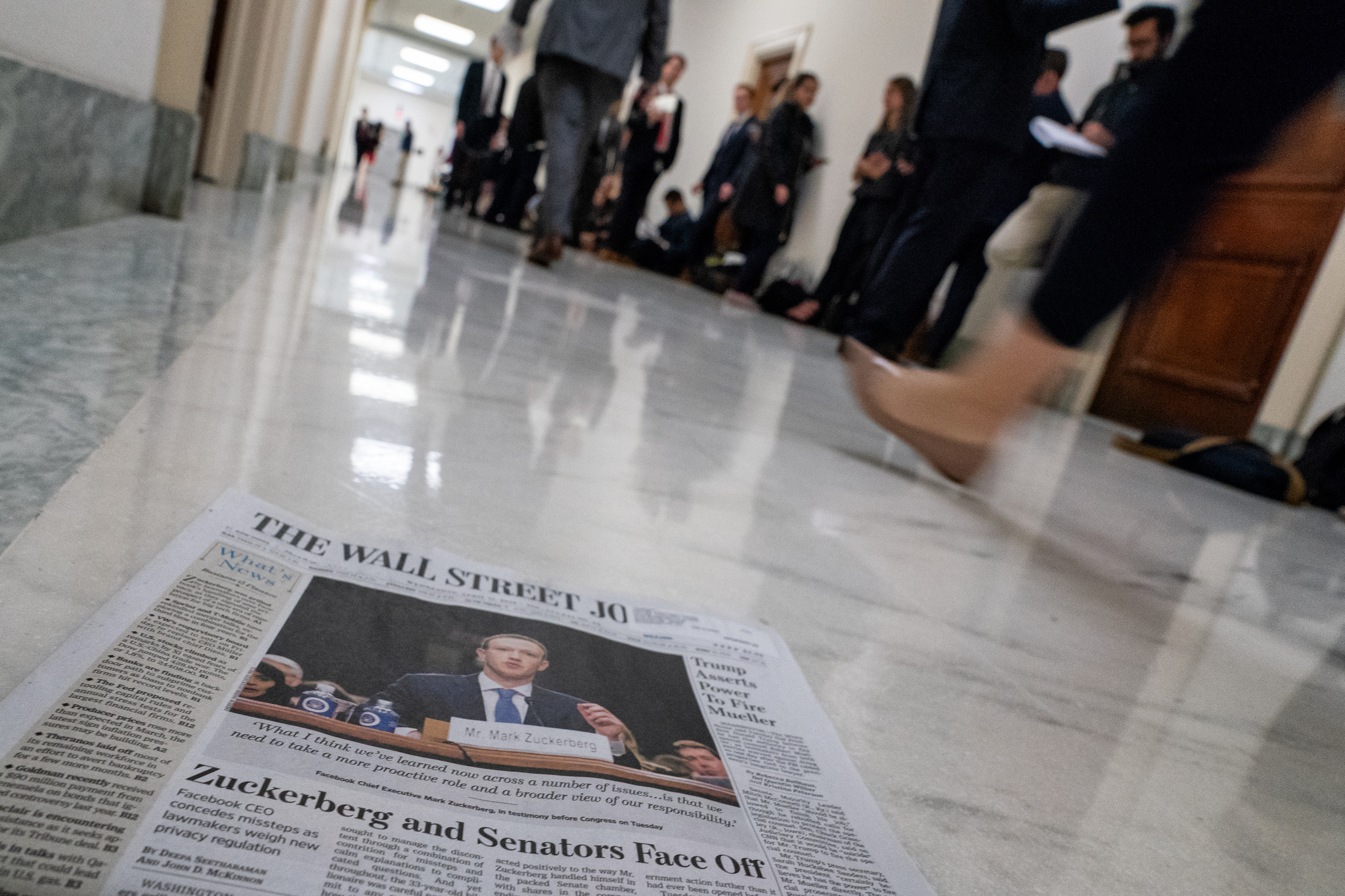 Communities
Bringing technology expertise to Congress, when they need it most
Travis Moore is the founder and director of TechCongress, a nonpartisan initiative incubated at New America that places technology fellows in Congress to increase government knowledge of emerging technology issues and inform policymaking. Knight Foundation announced $1 million in support to TechCongress today, adding to its previous support of the initiative.
In April of this year, when the Senate Commerce and Judiciary committees questioned Mark Zuckerberg, the world woke up to a reality I'd lived for six years as a Congressional staffer: Congress isn't equipped to legislate in the digital age.
Many members of Congress didn't understand how Facebook works. Some misconstrued its business model and ad targeting practices, and others confused it for an internet service provider or email platform. Rather than proffering solutions to prevent a future Cambridge Analytica-like scandal, a few asked Zuckerberg how he himself thought Facebook should be regulated.
Software has already eaten the world. As a consequence, technology — unlike education or finance or transportation — isn't just a slice of the policymaking pie that can be confined to a subcommittee jurisdiction. Rather, tech is the crust of public policy, and baked into every piece. Decent, functional, and independent government requires tech expertise in-house.
At TechCongress, we're solving this problem through our Congressional Innovation Fellowship. We place computer scientists, engineers, and other technologists to serve in Congress for a one-year tour of duty. Knight Foundation, along with other partners, has been a supporter of TechCongress since it started, and in our first three years we've sent thirteen fellows to Congress. Those fellows have worked on issues including drone and autonomous vehicle regulations, election security, health IT, AI ethics, open government data, and data and biometric privacy.
An independent evaluation of TechCongress commissioned this year showed fellows are having an impact on the Hill, and that they are especially effective serving as fact-checkers on interest groups. Fellows are making themselves indispensable to Congress and are staying on as full-time staff. Last year, two TechCongress alumni were the first technologists hired in the U.S. Senate.
There's clearly a supply of excellent tech talent who want to do meaningful work in the public sector. The U.S. Digital Service brought several hundred technologists into the government in its first four years. Coding it Forward, in just two years, has been overwhelmed by undergraduates in computer science, data science and design wanting to spend their summers interning in the executive branch. And in seven weeks of recruitment, 409 technologists applied for the 2019 Congressional Innovation Fellowship — nearly triple the number of applicants from a year prior.
Recruiting computer scientists, engineers, and other technologists to serve in Congress or other parts of government in Washington or elsewhere isn't the challenge. The challenge is getting them to the right roles in the offices in government.
In confidence, elected officials will admit how little they know about technology and profess a desire to learn. But collectively, government doesn't know how to find and hire tech talent. People hire people like themselves. Lawyers are biased toward hiring lawyers. They rely on existing networks, and pattern match to source their staff. Government staff has no idea where to find an entrepreneurial computer scientist with an interest in policy that possesses the emotional intelligence required to succeed in political and sometimes bureaucratic contexts.
To put it simply: the demand side — government — hasn't used the product enough to know where to find it and what attributes are important.
The mission of TechCongress is to match the supply of tech talent who want to find their way to government to the parts of government who want their expertise but don't know where or how to source it. This is what we do best.
We've worked in government, and we know the skills that it demands. We also know where to place fellows so they are successful. That means finding the elected representatives who are the innovators and the early adopters; the members of Congress who understand that a technologist isn't an IT staffer, but a resource who can help them understand how technology is changing our economy and how we live our lives.
In addition to the Congressional Innovation Fellowship, this year we piloted the Congressional Innovation Scholars program to place computer science, informatics, engineering and other technical degree seeking graduate students in Congress. When asked, most faculty in technical degree programs estimate that five to 10 percent of their students are interested in working in government or politics, but there's not a pathway for them. We're building that pipeline. Our first Innovation Scholar is in Congress right now, and we will be growing the program in 2019.
Technology isn't getting any less relevant to our daily lives. All policy is increasingly "tech" policy, and government requires new expertise to understand how technology is reshaping society.
Communities / Press Release

Communities / Press Release

Communities / Press Release

Communities / Press Release

Communities / Press Release

Communities / Press Release
Recent Content