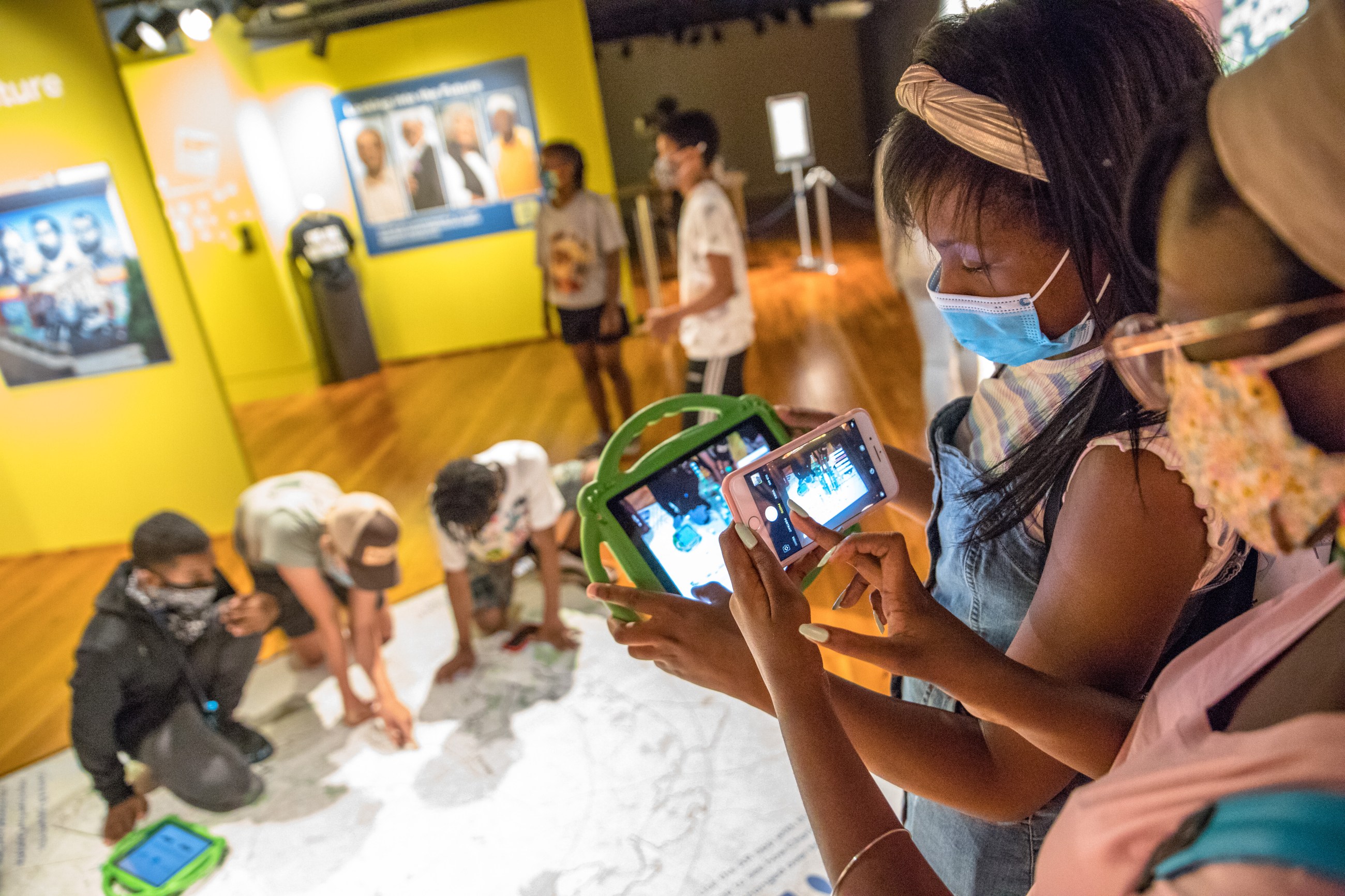 Communities
Building a more connected and inclusive Charlotte through digital engagement
During COVID-19 and the pandemic-driven recession, Charlotte's population and economy continued to grow, allowing us to pass San Francisco as the 15th largest city in the U.S. This is a statistic to be proud of during a time when cities across the country are experiencing deficits and decline.
However, the prosperity of our city was not equitable in 2020. Black and Brown residents living in historic neighborhoods were ravaged by COVID-19, and students and parents without access to the internet found themselves cut off from education and economic opportunity.
Since 2015, Knight Foundation's strategy in Charlotte has been focused on ensuring residents are participating and benefiting from the development of their neighborhoods. We support community engagement, building the capacity of resident-led organizations and strengthening civic and public spaces that are equitable, inclusive and allow residents to get fresh air and get to know each other. Additionally, Knight Foundation has been investing in a Smart Cities strategy to harness digital technology to improve how communities respond, connect to and engage with residents.
The pandemic forced cities and organizations across the world, including Charlotte, to recognize the need for digital infrastructure and engagement initiatives that are designed with and for residents.
To help ensure residents and resident-led organizations continue to play a key role in the development of their neighborhoods, we're announcing $1.2 million in new investments to support eight digital-engagement initiatives that will help to advance economic mobility and build a more equitable and inclusive Charlotte. Our investments support closing the digital divide, engaging residents to plan the future of the city, and reminding residents of our shared past in Black communities.
Our latest commitments highlight our belief that resident-centered digital engagement is crucial to the advancing more informed and engaged communities. It also recognizes Charlotte as a national leader in developing resident centered technology and engagement strategies and practices.
For example, Charlotte is pushing the bounds of digital engagement using augmented reality to inform and engage residents in the future design and development of the city. Johnson C. Smith University and the Levine Museum of the New South are creating virtual history tours of Brooklyn and West End neighborhoods that bring stories of Black resiliency and prosperity to life and remind us of how previous development policies destroyed Black communities and displaced residents. While at the same time, Knight grantees — North End Community Coalition, Digital Charlotte and Charlotte Mecklenburg Library — are leading efforts to ensure all residents have access to the internet and the technology.
As our city reopens, we hope our investments will reinforce Charlotte as a Smart City leader that puts residents at the center of shaping the design and use of digital technologies and advances economic opportunity and prosperity for all residents.
Charles Thomas is Knight's program director in Charlotte; and Lilian Coral is Knight's director of national strategy and technology innovation. Follow Charles on Twitter at @cthomasclt and Lilian at @lcoral.
---
Image (top) by Grant Baldwin Photography
Recent Content