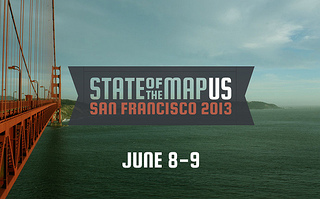 Journalism
Collaborating to improve OpenStreetMap infrastructure
At this year's State of the Map U.S. conference, we want to take the opportunity of having so many of the brightest OpenStreetMap minds together to continue our work to enhance OpenStreetMap's infrastructure. Next to the important improvements to the OpenStreetMap editor, we'll focus more on the social experience on OpenStreetMap.org, better connecting mappers around the amazing work they do.
Come out to San Francisco June 8 and 9 and join the conversation. The conference schedule is packed with talks about the future of OpenStreetMap, there will be a series of workshops for both beginner and advanced OpenStreetMap users and mappers the day before on June 7, and on June 11 and 12 we'll get hands-on with code and documentation over a two-day sprint day.
See you in San Francisco.
Recent Content